We love classic afternoon tea but sometimes it's great to look a little more left field. From tea on wheels to cakes looking out over the London skyline, here are London's coolest afternoon teas.
One Aldwych Hotel
See your favourite bits of Roald Dahl's Charlie and The Chocolate Factory come alive – in an edible sort of way – while lamenting the closure of the popular West End musical. On the enchanting menu here are golden chocolate eggs, home-made candy floss, blueberry brioches, sandwiches and tarts. Teas are supplied by Covent Garden's Tea Palace.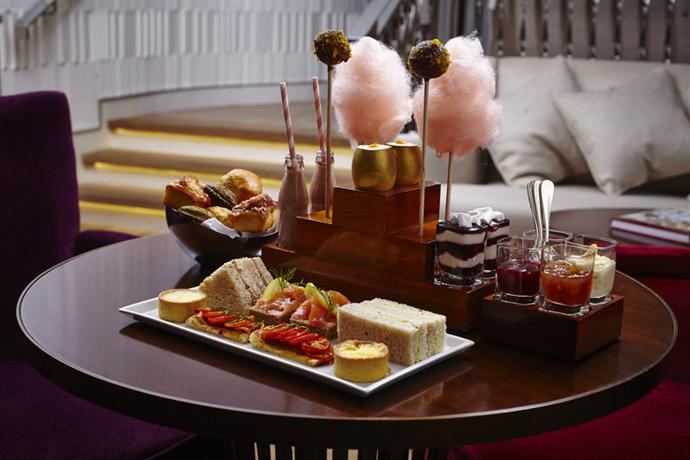 Sketch
Sketch's brand of glamour isn't going to be to everybody's taste: the Gallery, where the afternoon tea is served, is very pink and pneumatic-looking, like being trapped inside a marshmallow. But it's distinctive, glossy and the walls are covered with David Shrigley artworks for you to feast your eyes on if the colour scheme gets to be too much to handle.
As for the afternoon tea, the sandwiches and scones are relatively trad, but the cakes are as high-design as the interior.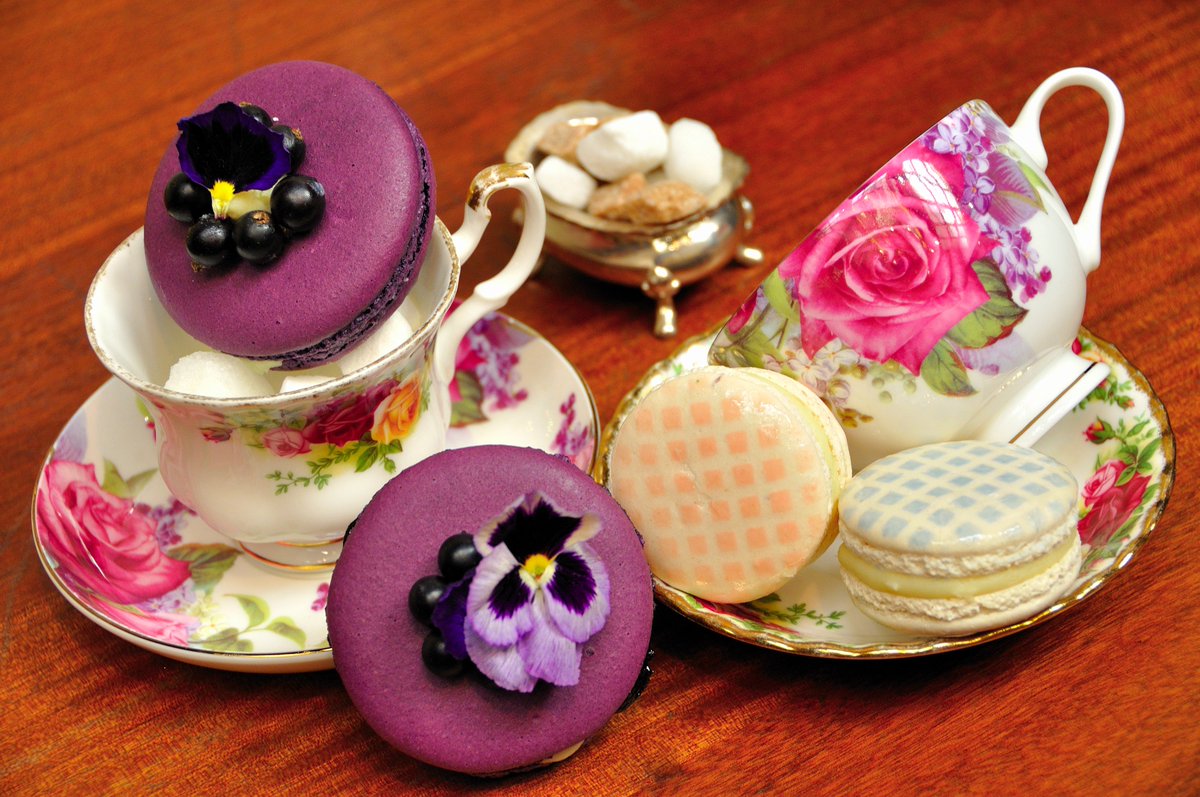 Sanderson Hotel
It's worth falling down the rabbit hole of your imagination to sample this high-concept tea curated by the design collective Luna & Curious. Surreal victuals include 'tick tock' Victoria sponge, a 'jelly wonderland' trolley of fruit jellies made in Victorian moulds, 'drink me' potion, sandwiches and scones. Much fun is to be had with menus hidden in vintage books, napkins wrapped in riddles, and crockery decorated with characters from the book. Curiouser and curiouser.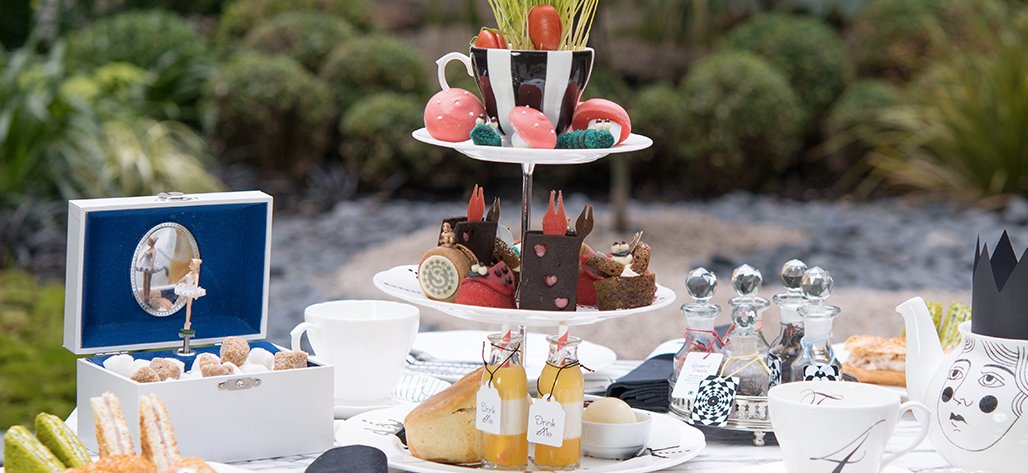 Teanamu Chaya Teahouse
What Chinese tea master Pei Wang doesn't know about tea isn't worth knowing. Not only does he host extraordinarily educational (and delicious) tea tastings and masterclasses in a secluded private home in Notting Hill, he also runs a weekends-only vegetarian tea-house with a tranquil Zen-like atmosphere. Two set menus are offered as part of the Chinese Gongfu Cha tea ceremony, encompassing home-made patisserie, brown bread wakame seaweed sandwiches and dim sum. Take your time to enjoy such pretty delicacies as lo mai fan lotus leaf rice parcels, and snow skin marzipan with guava. The freshly-brewed teas are truly special — and often very rare. This is hands-down one of the best and most unique afternoon teas we've experienced in London.
Teanamu has moved to 4 Melina Road, W12 9HZ. Website.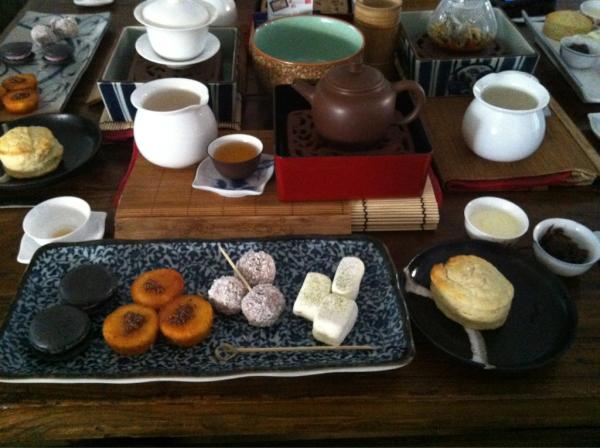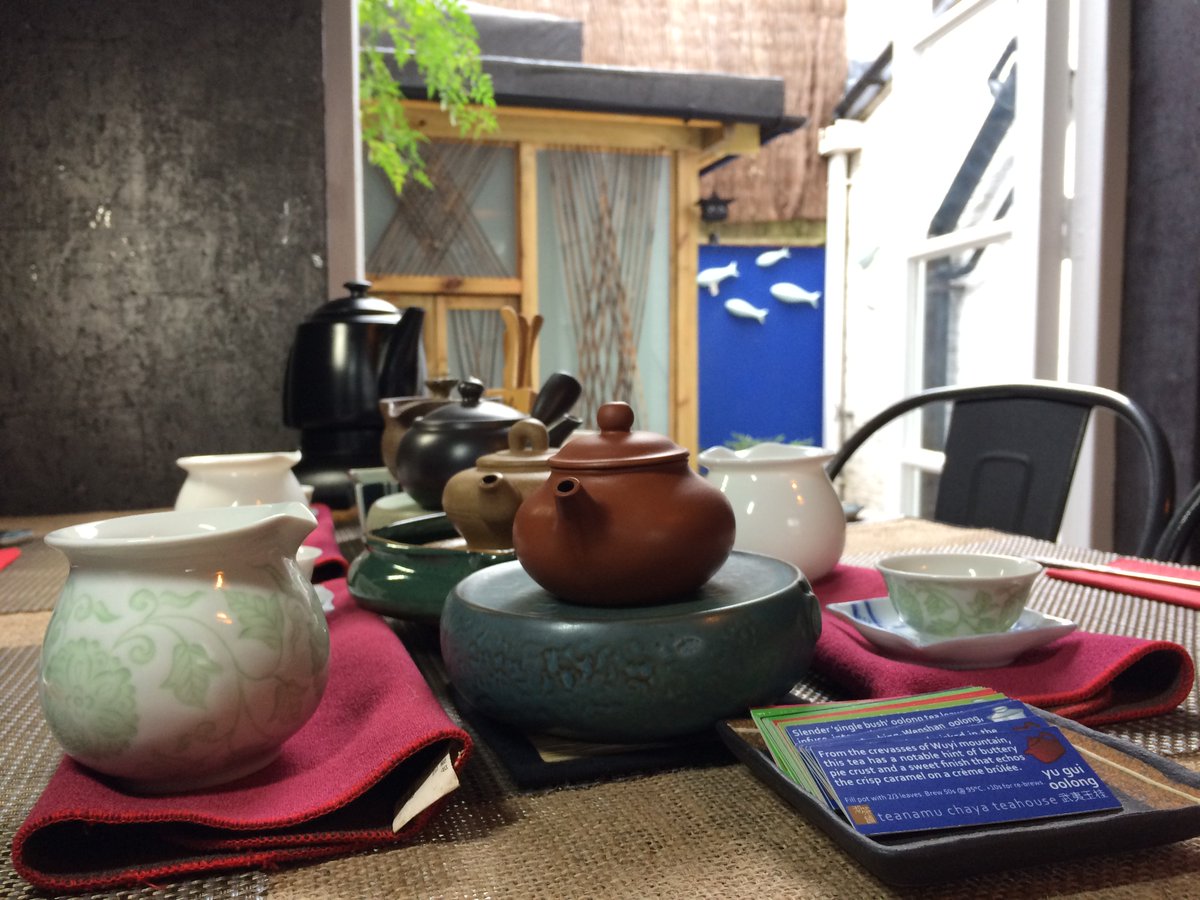 The Ampersand
Science is undeniably cool, so round up the geeks and head to The Ampersand for their science themed tea. After your sandwiches and scones you'll be enjoying a selection of sweet things shaped like planets, lab equipment and even dinosaurs. Yes, they've covered some ground with the theme. There are even chocolate dusted fossils (freshly discovered, obvs) which come with their own little brush.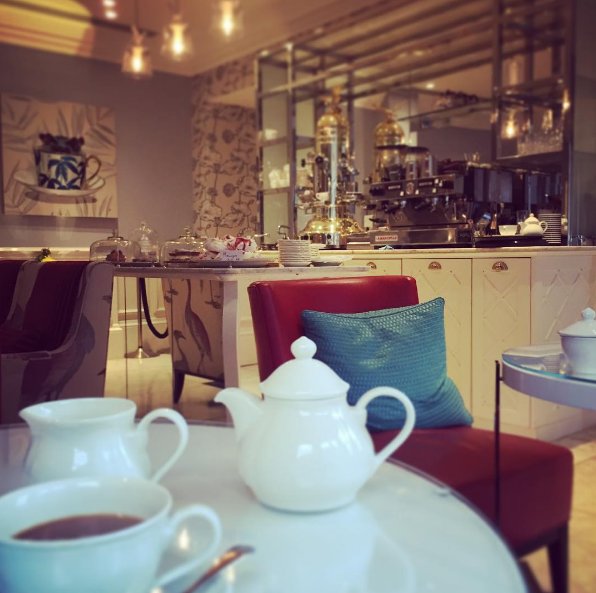 Aqua
Aqua Restaurant Group is known for its restaurants up high, with flagship Aqua Hong Kong on floors 29 and 30 overlooking the city's iconic skyline and famed harbour. Its London outpost -- Aqua Shard -- is set on level 31 of the highest building in western Europe and follows this formula to the tee, offering a dining room with a view.
So yeah, it's the view that makes this a super cool afternoon tea, but the goods are all present and correct. Expect riffs on the classic sandwiches, scones and a selection of classic British minatures such as apple and blackberry crumble.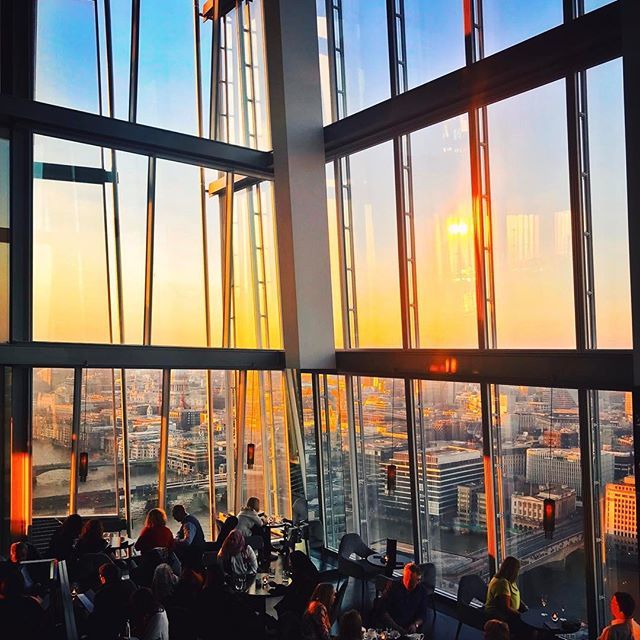 Afternoon Tea @ BB Bakery - Covent Garden
You can eat in at this bakery but why would you when there's an afternoon tea bus tour? Hop aboard the routemaster to enjoy your tea on vintage crockery while taking a tour of London's sights. Sandwiches, cakes and scones aren't the daintiest in town but will definitely satisfy, and there's some seriously impressive waiting skills to be admired (we'd be falling over left, right and centre). While the sights outside are British, the treats inside have a French themes.
Mondrian London
Inside Dandelyan, the cocktail bar at Mondrian London, you'll find a 1970's inspired afternoon tea. The cake stand is littered with botanical touches, and cucumber sandwiches come with a flourish of burnt herb cream (regular cream cheese is in no way cool enough), and there's a range of cocktails infused with floral or citrus flavours. Even the Battenberg boasts a twist of lemon verbena.
The 70's vibes carry through to the cakes too, with a mini baked Alaska, a rose blancmange and an earl grey chocolate mousse. C'mon, that's cool.