Sometimes, it's good to step outside your comfort zone and try something a bit different for dinner. These dishes may sound weird, but they're also delicious -- give them a try.
Brains masala at Tayyabs
The brains masala at Tayyabs is off-menu, so you're going to have to plan ahead and ask very nicely so that they can buy some nice fresh brains in for you. We're not even sure they'll make it again, but it's something we have experienced and (kind of) enjoyed. Brains are a challenging texture, there's no denying it, and the creaminess is not for everyone. If you're a connoiseur of this most maligned offal however, it might be worth making a few phone calls.
Deliveroo now from Whitechapel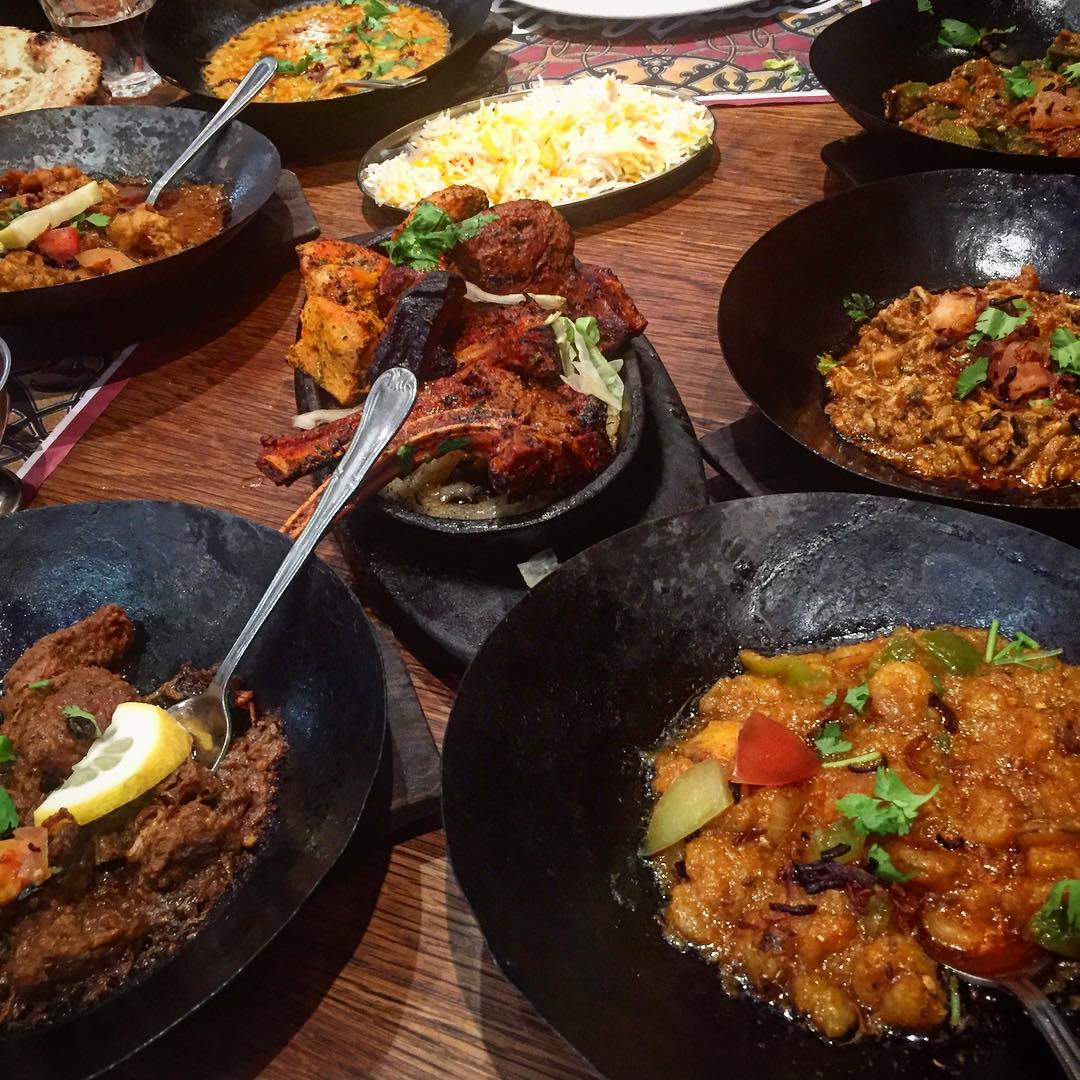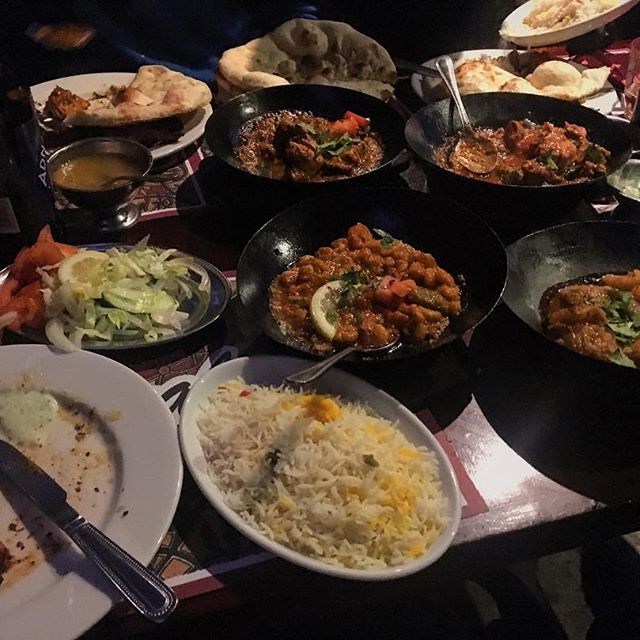 Boiled lamb bones at Silk Road
We'll admit that this is a rather unfortunate name for a dish, but you'll have to believe us when we say it's excellent. The lamb bones are very large, and come with pieces of meat clinging to them, ready to be harvested by the keen nibbler. The whole lot comes with piles of soft onions and salty broth and is basically an exercise in chewing and slurping. Hugely satisfying.
49 Camberwell Church Street, SE5
English breakfast udon at Koya Bar
You may not have thought to combine the English breakfast with a bowl of udon noodles, and that's OK. Weirdly, it's quite enjoyable, if particularly difficult to eat, the fried egg flapping uncontrollably between chopsticks. There's crispy bacon and shiitake mushrooms, too. It's not our favourite dish at this classy little noodle bar, but it is certainly unusual.
Duck egg custard with jack fruit and shallots at Som Saa
You'd be forgiven for thinking this a savoury dish but it's actually a dessert. This dense, rich custard is heavy set and guaranteed to make an impression because, well, it's pretty weird. Served with poached jackfruit and a nest of crispy fried shallots, your enjoyment of this dessert pretty much hinges on whether or not you wanted any onions on it.
The egg mayo bun at WA Cafe
This dinky bun is like a cross between a doughnut and a sandwich -- an egg mayonnaise sandwich. So yes, the bun is slightly sweet, and yes, the filling is like a traditional egg mayo and no, we don't know how or why it works. Okay maybe it's the fact that the egg filling is heavy on the yolks, lending it a richness which does wonders for that sweet doughy case. It's also lightly curried. Oh and did we mention that the outside is coated in cornflakes? You're going to have to trust us when we say that this tastes good.
Steamed egg yolk and pork fat at Taberna do Mercado
This is Portugese chef Nuno Mendes's take on abade de priscos, a flan made with eggs and pork fat. It looks stunning, which is quite an achievement given the ingredients, and the result is delicious too, with an incredible texture remiscent of toffee. It's sweet and salty with a glorious port caramel sauce. Shiny shiny.
Kunefe at Yosma
Kunefe will be familiar to fans of Middle Eastern food and those who like to frequent London's Turkish or Lebanese restaurants. It's a fantastic pastry which can be a shock for the first timer, as a prod with the spoon reveals that those syrup soaked noodles are actually hiding a layer of salty cheese. The sweet-salty combination is addictive however, and we think this is one of the world's great desserts.