London has a rich food history and many historical sites are still open for business. Explore the city's culinary past by filling your belly at one of these restaurants or markets.
Simpson's Tavern
Opened in 1757, this is London's oldest surviving chop house. What's that? Well it's a place that gentlemen went to order cuts of meat, from beef, veal, lamb or pork, which would then be cut according to their liking, hence the name 'chop house' (ladies were not admitted until 1916). The cuts would then be cooked and served to the picky male diners.
The food here is still very much of the 'meat n two veg' variety, only with minimal emphasis on the veg side of things. Meat, pies, roasts, mash, chips, gravy... you'll find the stodgiest of British classics all in one place. Simple, satisfying stuff.
Rules
This Covent Garden institution claims to be London's oldest restaurant, and it's only been owned by three families since it was established in 1768.
It's always dependable when it comes to quality British classics and there is surely no restaurant more plush in which to enjoy your pastry. Nothing is understated, from the taxidermy to the swathes of crimson velvet, the silver, crystal and trophies. The pie is perfectly made of course, so eat it, alongside some fitting British sides such as hot buttered cabbage, before making your way upstairs to the bar for a cocktail.
Read more about London's oldest restaurants.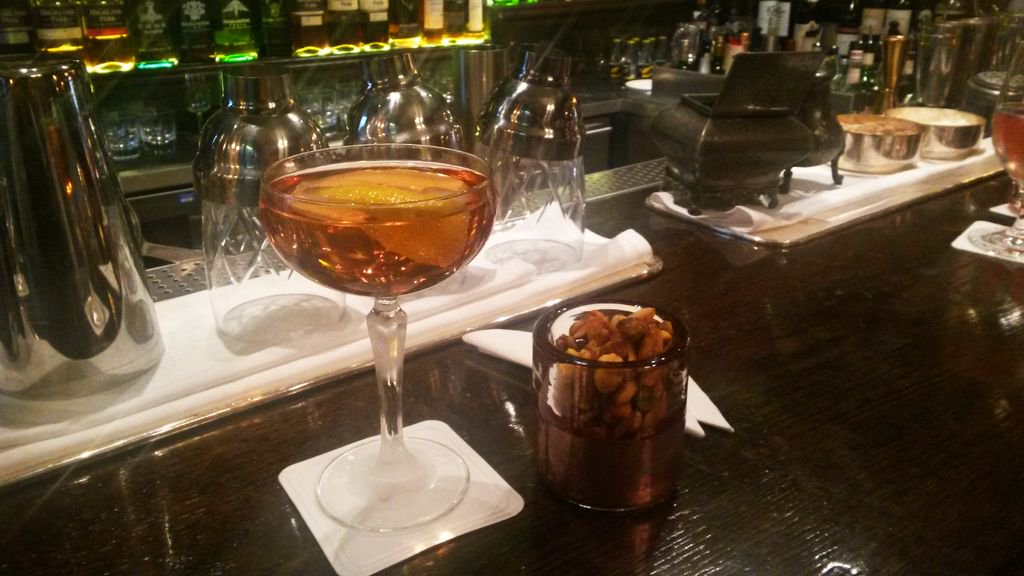 Wiltons
You could think of Wiltons as one of the oldest restaurants in London, but it has moved around too much to properly achieve that title. You could certainly think of it as the original street food residency, though. It all started on a stall selling oysters, shrimps and cockles on Haymarket; as business prospered, owner George William Wilton opened up a fishmonger shop with a sit-in oyster room on Cockspur Street by Trafalgar Square in 1805. The first fully-fledged Wiltons seafood restaurant then opened in Ryder Street (just off St. James's Street) in 1840. Over the next 150 years, the restaurant moved location several times, but never left the area. It was in 1964 that it moved into its current site in Jermyn Street where it still serves simple, fresh seafood with flair.

See more of London's oldest restaurants.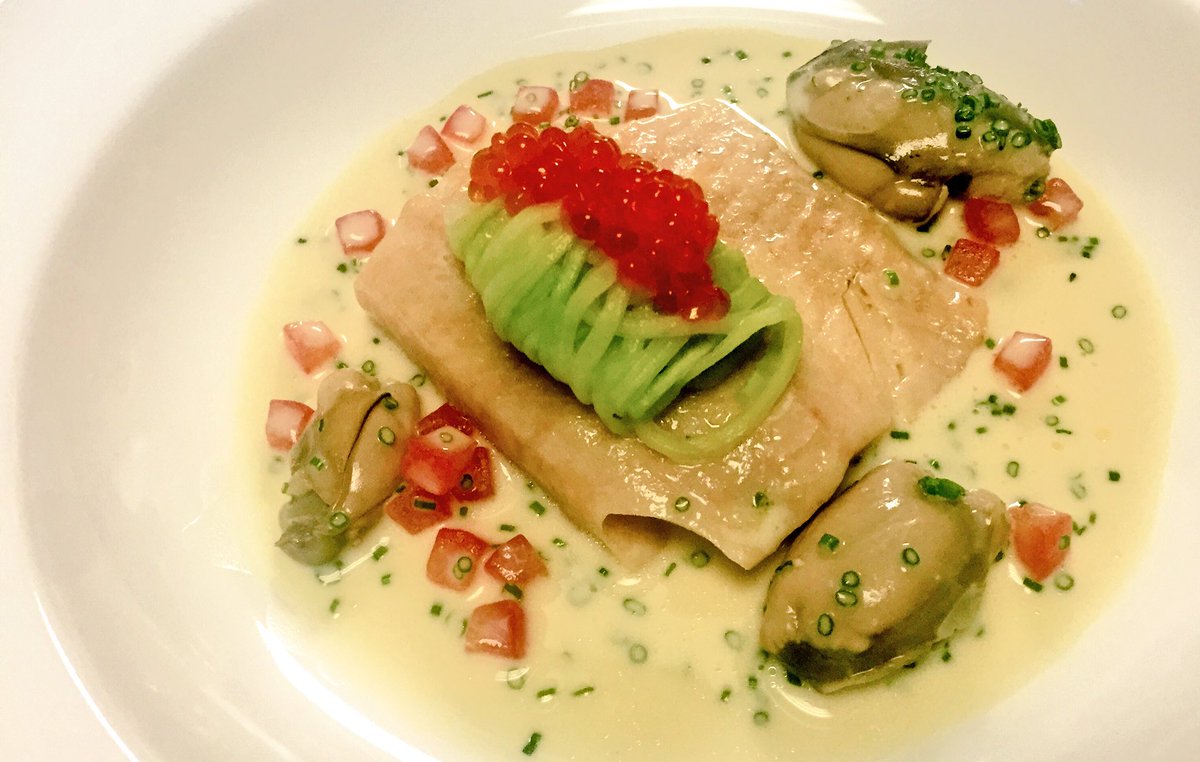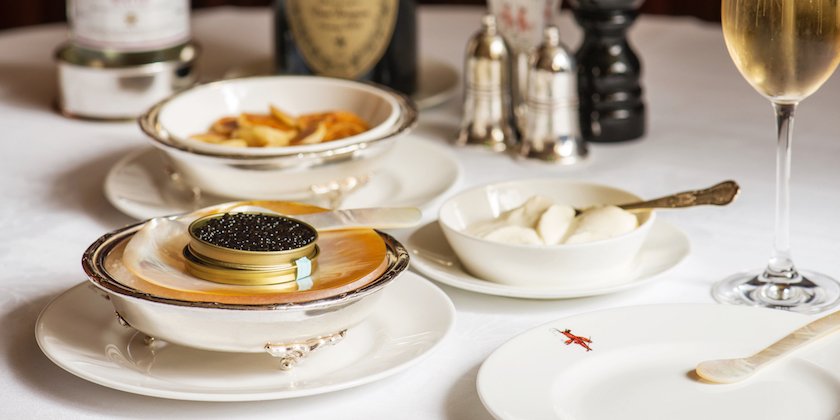 Borough Market
London's oldest food market, the vibrant Borough Market has been around for over a thousand years. Not only is it UK's best-known, it's one of the most famous food markets in the world.
It's survived for so many centuries because a 1754 Act of Parliament ruled that it would remain "an estate for the use and benefit" of the local community "forever." In its current form, the market's owned by a charitable trust and governed by a board of volunteer trustees.
The market is crammed with stalls run by highly knowledgeable small producers who grow, cook, or directly source the food that they sell. Sharing its philosophy of transparency in food production, provenance and flavour with the Slow Food movement, it has many Slow Food-accredited traders. Indeed the market itself, and a number of its stallholders, are regular recipients of Slow Food awards.
M. Manze's
The Manze family London's oldest existing pie, mash and eel shop is M. Manze, which opened on Tower Bridge Road in 1891. It was founded by Michele Manze, whose family moved to London from southern Italy in 1878, and began selling pies after dabbling less successfully in ice-cream and ice-cream makers. For Manze, this Tower Bridge site was the first of a mini pie empire. He opened a second shop on nearby Southwark Park Road in 1908, followed by two more in Poplar and a fifth in Peckham in 1927. Three were either destroyed or closed during the war but the original, and his Peckham outlet, remain open today.
Compounding the family connection, a daughter of the Cooke family married a son of the Manze family -- it is now this couple's grandson that runs the capital's oldest pie and mash shop, M. Manze on Tower Bridge Road.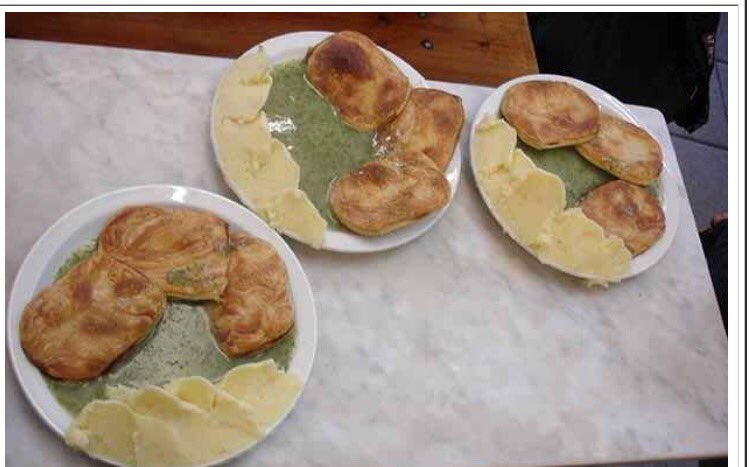 The Golden Hind
The Golden Hind has been serving fish and chips for over 100 years, and is still drawing queues for what many consider to be the best fish and chips in London. Fresh fish is delivered here daily from Grimsby, and there's a fantastic range from classics like cod and haddock to skate wing and sides of feta cheese fritters. It's a cut above your average chippy all round to be honest, and you can even order dessert (bravo if you can fit this in). Options are classic British, including spotted dick and treacle sponge pudding. Ooft.
Wright Brothers
London has a long history with seafood. The Romans had it bad for oysters (Roman excavation sites are always packed with the shells) and the Victorians were partial to pickled whelks. You can find both these delicacies at Wright Bros, who have branches all over town. It's also worth knowing that they've an oyster happy hour period from 3-6pm when the bivalves are just £1 each.
There's plenty of other places to try seafood, of course. For oysters, head to the Well & Bucket Bethnal Green pub, or Decatur's stall -- usually they're at Druid Street Market in Bermondsey on a Saturday -- for flamegrilled oysters topped New Orleans-style with cheese, parsley and hot sauce. Whelks, well they're an acquired taste (or texture...) but you'll find them (in a considerably more glamorous setting than those Victorian street food stalls) at Bentley's.