Sometimes you don't just want pizza, you want a really very large pizza, and plenty of it.
Homeslice
Traditional Neapolitan pizza this ain't: haggis, leek and potato, anyone? But these guys know what they're doing and have got the basics down with proper wood-fired oven bases, incredible sauces and creative, frequently-changing toppings. Once you get over the sheer size of the 20-inch pizzas on display, order the amazing goat, savoy cabbage and sumac yoghurt one sharpish. Or do half and half with a traditional Caprese.
13 Neal's Yard, WC2H | 52 Wells Street, W1T

Voodoo Rays
Voodoo Rays turns out 22 inch whoppers. Compared to the Neopolitan style of pizza so popular in London right now, these pizzas have firmer, thinner crusts (you'd never find a super-large Neopolitan pizza due to their floppy bases and 'soupy' centre).
Vegetarians are very well catered for at Voodoo Rays, with options like the enthusiastically named 'shrooms!' which of course is topped with your favourite funghi, plus butternut squash, taleggio, mozzarella, tomato and parsley. There's also a vegan option, with artichoke hearts and olives amongst other things, the base their famous 'green sauce'. Yum.
Deliveroo now from Camden | Deliveroo now from Dalston | Deliveroo now from Shoreditch
95 Kingsland High Street, E8 | Units 1-3 Boxpark, E1 | Unit 92/1, North Yard, Stables Market, NW1
Pizza Metro Pizza
Pizza Metro on Battersea Rise has been wood firing metre long pizzas since 1993. Yes, you did read that correctly -- metre long pizzas. It's not only the pizza that's huge here -- the list of topping options is endless, and you can choose from an extensive list of both red (with tomato) and white (no tomato) pizzas.
All the classics are present and correct (diavolo, funghi, margherita) and there's an interesting range of less well known combinations, such as sausage with goat cheese and their special, which is topped with meatballs and aubergine parmigiana. Wowzers.
Deliveroo now from Clapham
Mulberry Street New York Pizzeria
Another set of 20 inch pies here, in the (duh) New York style -- that means a thin crust with a layer of tomato then grated hard mozzarella. Toppings here are of the charming, old school variety, with firm friends like the four cheese (memories!) and fiorentina (the one with spinach and an egg in the middle) making a comeback.
The restaurant is designed to give you a New York experience too, with street signs and the usual loud Americana on display. Go large, or go home.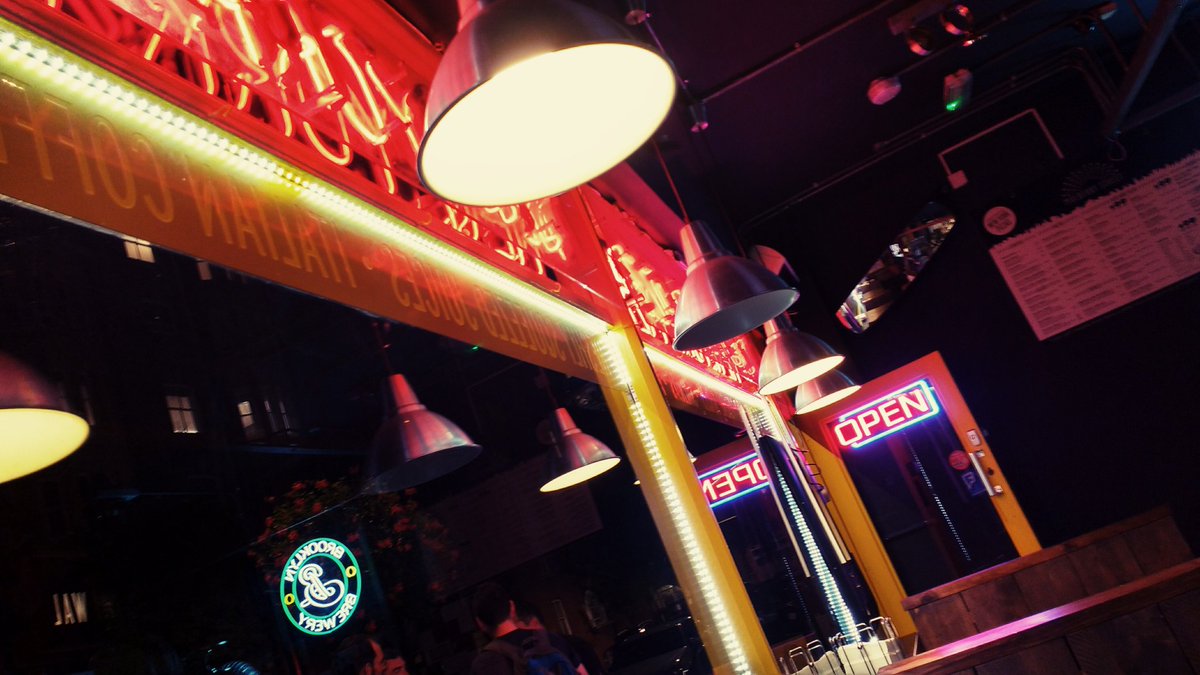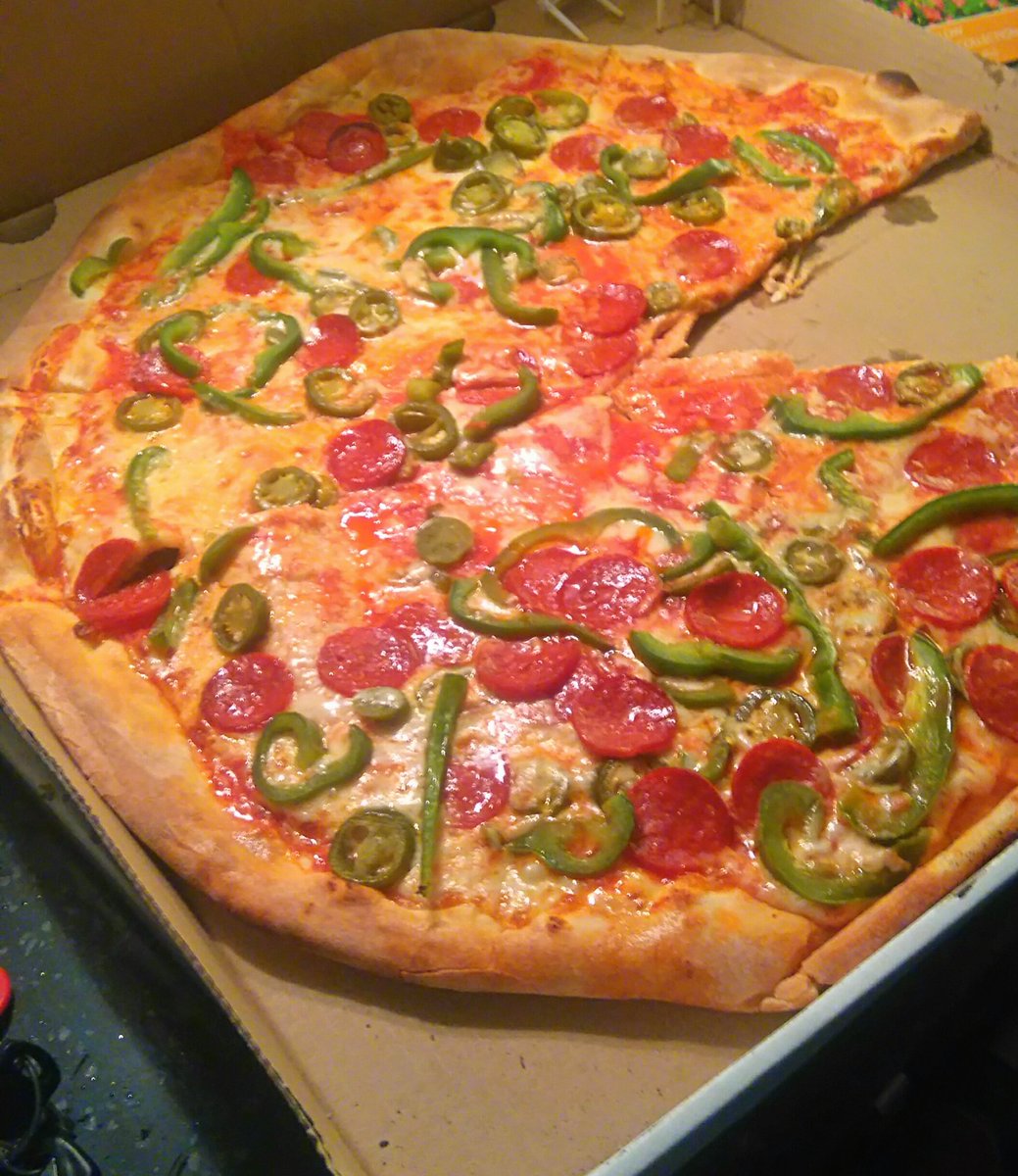 NY Fold
More New York style 20 inch-ers, with some creative toppings to shock the purists. The Pit Master for example is a barbecue meat extravaganza, piled with pulled pork, bacon and barbecue sauce, while the Starry Hope has everything from meatballs to caramelised onions and green pesto.
Their house specials are named after notable places in New York and include the Highline with mortadella, pistachios and pistachio cream, and the Ellis Island, with smoked swordfish. Maybe don't take your mate from Naples.
Pizza Street
Pizza Street serves New York style pizza, defined by its crispy crust and enthusiastic approach to cheese. At Pizza Street you can order 20 inch pies with super American names like 'The Beast' (pepperoni, smoked ham, sausage, jalapeno, chilli) or The Meatball (three guesses).
For those who really want the full pizza experience, there's a dessert pizza. No, really. It comes topped with Nutella and cinnamon sugar. We dare you to put that one away after a full savoury 20 inch-er.
Deliveroo now from Chiswick
Joe Public
Joe Public deliver whopping 20 inch 'California style' bases, which means a hefty amount of toppings meet their fate atop a thin, crunchy-edged base. We love their simple spicy pepperoni combo, but it's hard to resist some of the more creative toppings too -- like ham hock, pineapple and mushroom, a cheeky twist on a Hawaiian. It's also a lot easier to feel better about eating a 20 inch pizza when the base is so thin. Kinda.
Deliveroo now from Clapham