London is awash with fantastic brunch options, but some flying under the radar deserve more attention. Here's our pick of London's best kept secret brunches.
The Table Café
The Table seems to fly under the radar a little thanks to a slightly out of the way location, but the brunch is legendary. They do something called 'the stack' which they describe as a "towering inferno of deliciousness" (a bagel piled with chorizo baked beans, home cooked ham hock and poached eggs) and there's the brunch burger, which is not just a burger but pork, beetroot, egg, sour cream and avocado sauce, tomatoes, bacon, cheese and pineapple in a bun. There are strong veg options too, with both vegetarian and vegan full cooked breakfasts, and the waffle and pancake selection is extensive.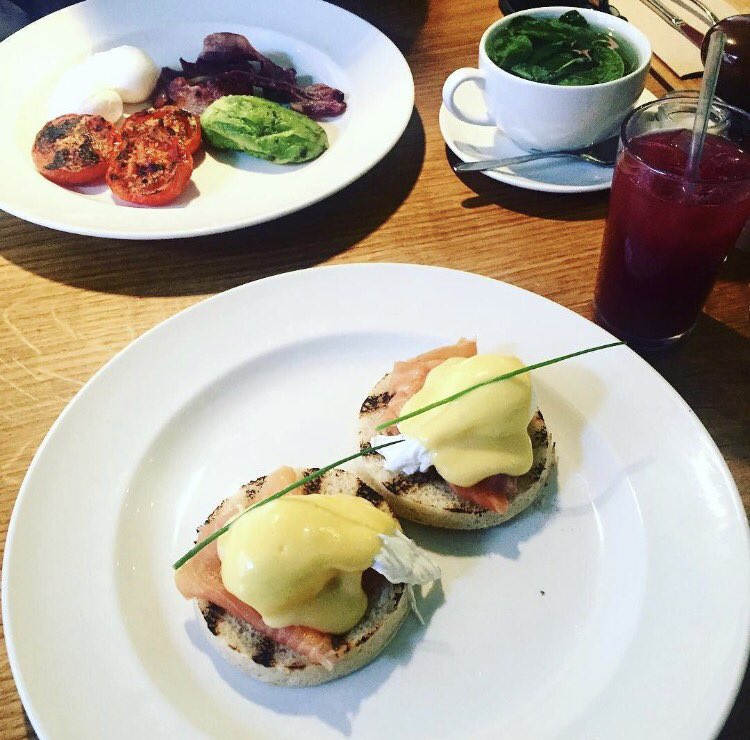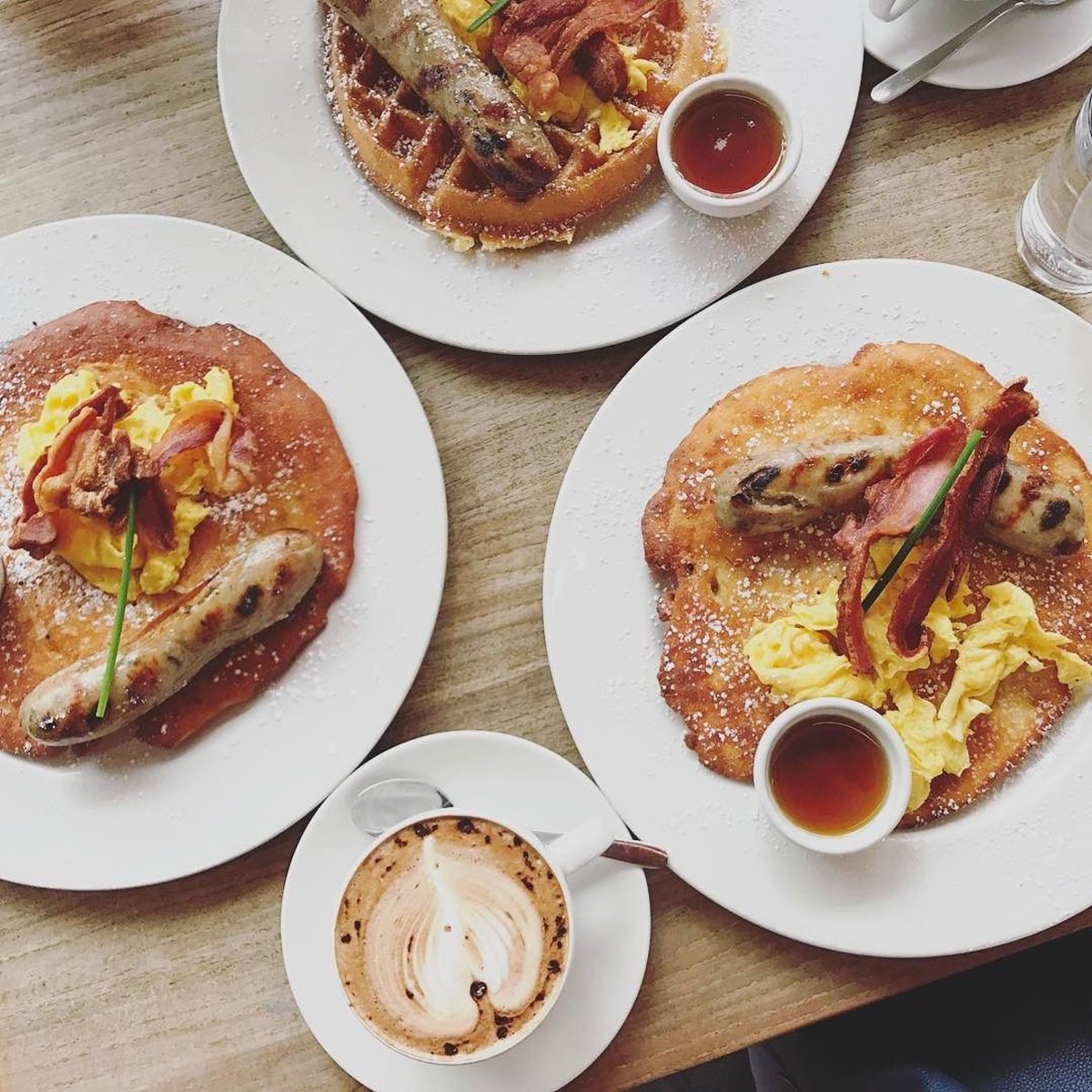 Pistachio & Pickle
This doesn't seem to be Islington's most popular brunch spot, but it should be. You'll find all the classics here, like eggs Benedict and a full English, alongside playful options like poached egg and cheesy beans on toast (with two types of cheese, no less) and a breakfast burrito.
Esters
There's some brilliant food coming out of this tiny cafe in Stoke Newington, and we only wish it were larger. Poached eggs come with swanky greens like cavolo nero and a dusting of za'atar, while French toast is glammed up with whipped ricotta and raisin syrup. Raisin syrup! We love that they have a 'no laptop policy' at the weekends, too.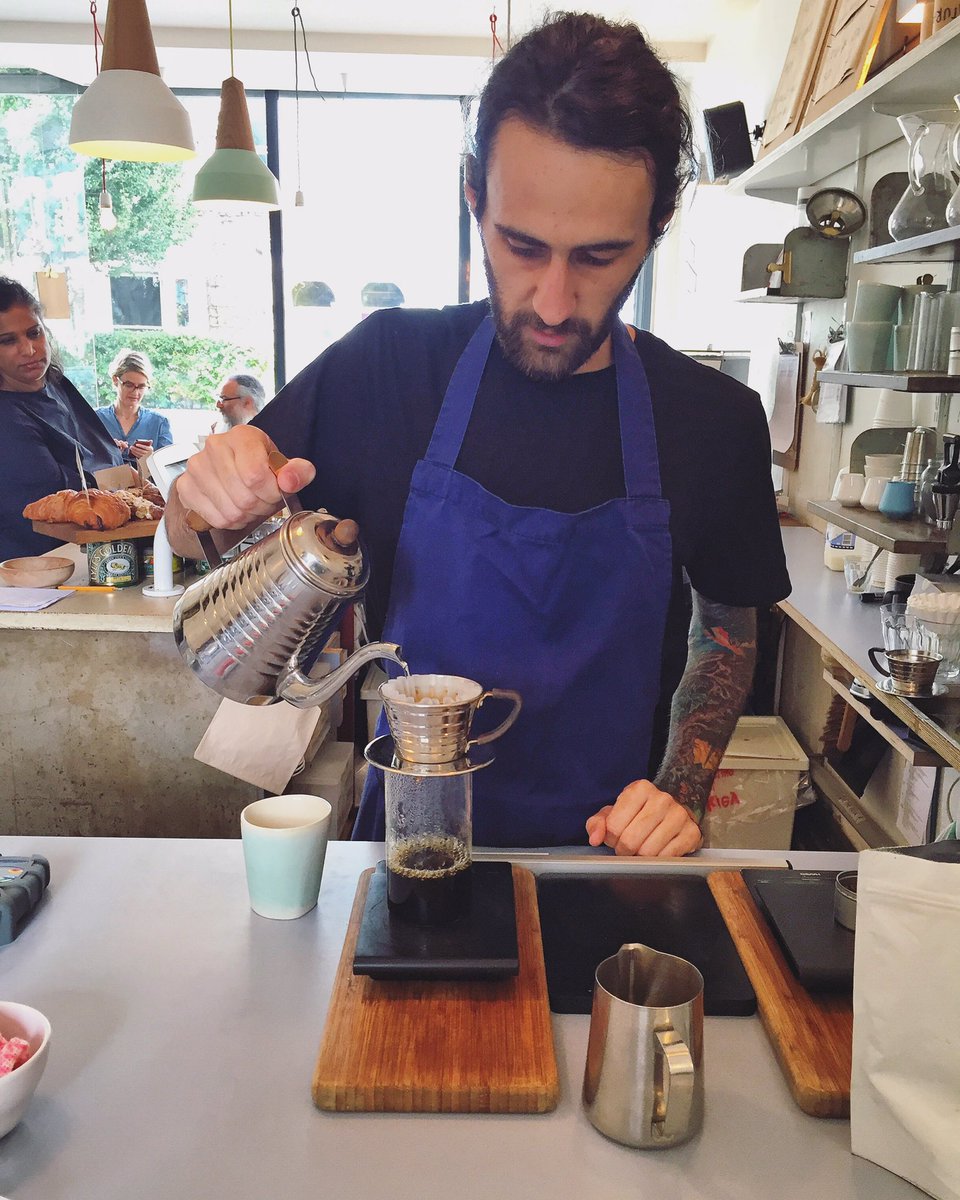 161 Food + Drink
We love this bar and restaurant at any time of day, but recommend you consider checking out the brunch menus. They change regularly, but always tick all the meat, cheese, and egg options with style. Recent dishes have included a cheese and mortadella toastie, and pork and black pudding sausage rolls with mash.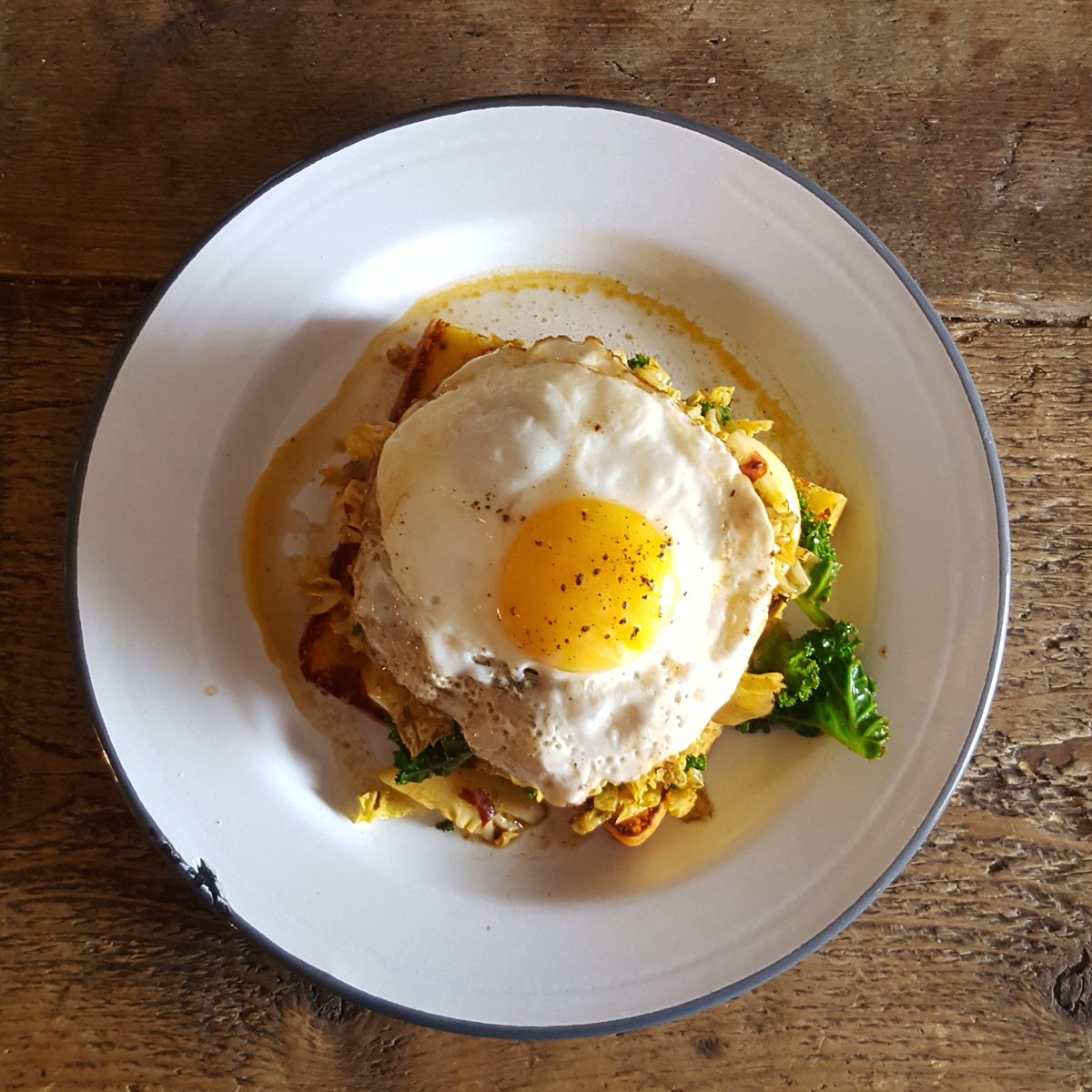 The Greek Larder
Theodore Kyriakou is the man behind The Greek Larder (he was also the man behind The Real Greek back when it wasn't a chain), a bright, modern space that lights up a corner of the somewhat soulless patch of the King's Cross area. He's done a fabulous job with the restaurant and the Greek brunch is banging, using all the fabulous ingredients you'd hope to see -- yoghurt, honey, pastries, eggs. There's a 'full Greek' breakfast too, which incorporates Greek elephant beans and home made pork sausages.
Noak Bakehouse & Brew
Ok, so you will find the usual avocado on toast here, but the cooking is solid and they do some refreshing options, like simple pancakes ('plate-sized') made with brown sugar, and garlic baked mussels on garlic toast. You can also build your own breakfast plate by choosing from different food groups (dairy, protein, veg etc) and we love that, in the dairy section, there are options including 'a nice piece of Brie' and 'a thick slice of Cheddar'. Cheese is important, guys.
Arlo & Moe
This Crofton Park cafe does a neat line in what they call 'Sexy Toast', which is toast with things on top, like mashed avocado and feta, scambled eggs with chorizo, or cream cheese, honey and cinnamon. Don't worry though, you can also get less trendy but ever-popular workhorse toppings like peanut butter or Heinz baked beans.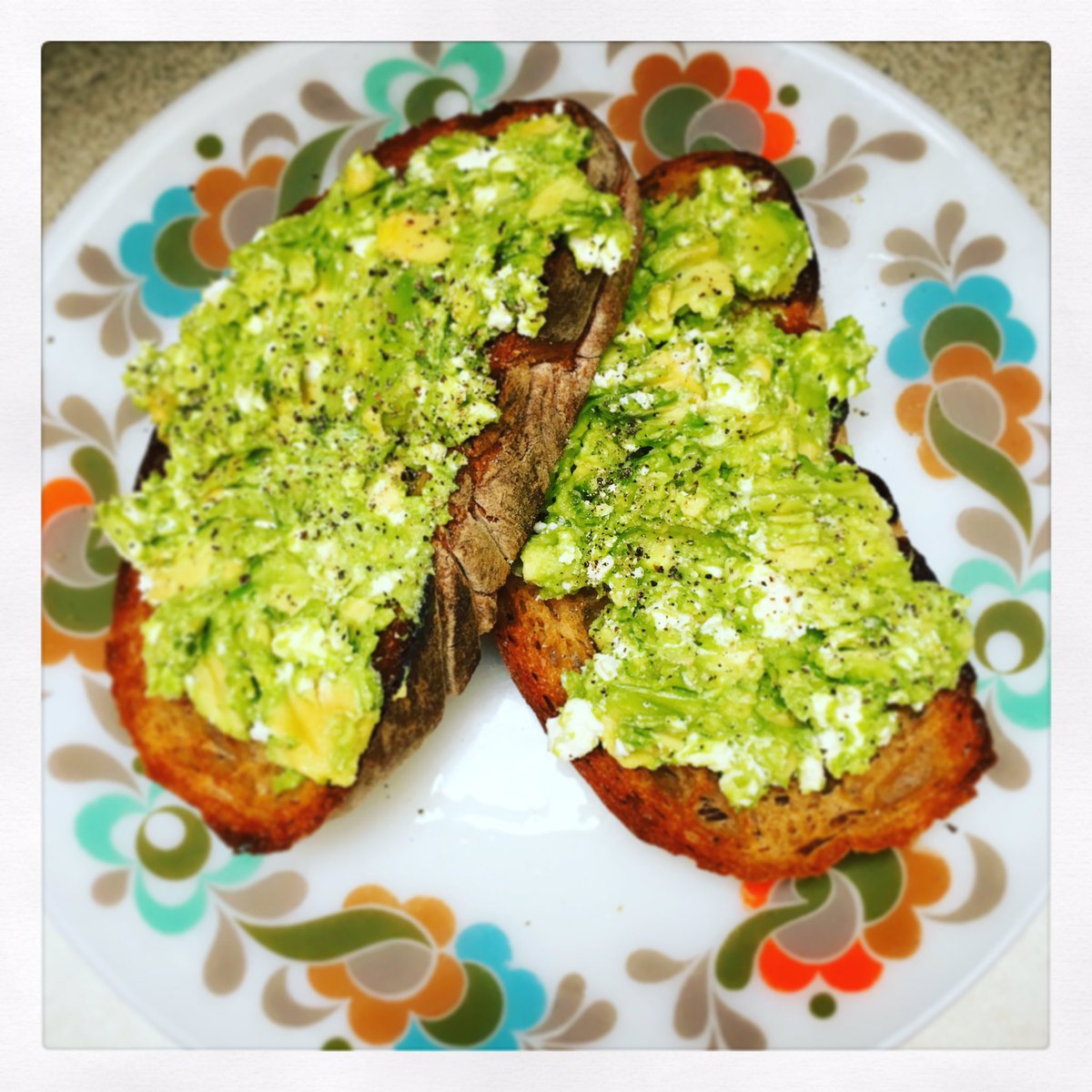 Oklava
Did you know Turkish restaurant Oklava does brunch? On Sundays you can order brunch for two people; it's a set menu which comes as one beautiful spread, and includes house bread, borek pastries, olives, pastirma sausage with fried eggs, clotted cream and honey and the wonderful Medjool date butter amongst other things... it's really special, and so Turkish with a London twist.
Arlo's
This south London steak house also does brunch Friday to Sunday where you can legitimately eat steak for breakfast and feel good about it. There are other options, like thick cut streaky bacon from Yorkshire, and sweet things including banana hot cakes. They also do a nice line in hangover-busting drinks, including the requisite bloody Marys and -- wait for it because this is genius -- ice cold Berocca.
Arlo's, 1 Ramsden Road, SW12 8QX. Website.