Whether it's for your significant other, a good friend, or Carol from Accounts, sometimes Colin the Caterpillar just won't cut it at a birthday (/leaving/retirement) party. That's when you draft in one of these London bakeries to whip up a showstopper of a cake that no-one will forget. Most can be personalised with messages, but are also impressive enough without.
LOLA's Cupcakes
You probably know Lola's as the cupcake kiosks dotted around the capital's tube stations and shopping centres, the turqoise branding signalling an imminent sugar rush at the end of a long day - but it's not just cupcakes.

Sure, settle for vanilla or lemon drizzle if you like - but really, why would you, when there's a whole section of the website called Fantasy Cakes? The chocolate-covered rainbow cake is top of our list if you're offering; other options include cookies, banana split, rocky road, tutti frutti, and the intriguingly named Moulin Rouge.

Classic Cakes start at £15, and Fantasy Cakes start at £60. All can be personalised with a message. Delivery across London from £7.99.
Deliveroo now from Hendon | Deliveroo now from Mayfair
16 Lansdowne Row, W1J | Spitalfields Market, E1
The Hummingbird Bakery
As far as we know, it was Hummingbird Bakery - the all-American bakery with that recognisable pink and brown decor - that introduced rainbow cakes to London, and we're very grateful for it. But the extravagance doesn't stop there, with three-layer cakes including red velvet, vanilla sponge, carrot cake and lemon raspberry ripple available to order with personalised messages. Our pick, though, is the Mile High Chocolate Salted Caramel cake because... well, just look at the six-layered beast. American portions indeed.

As well as layer cakes, Hummingbird offers cupcakes, sweet pies (Key Lime, Mississippi Mud and the like), traybakes, brownies, cheesecakes and whoopie pies. There's also a Made Without range, offering up a version of the Red Velvet, Vanilla sponge or Chocolate Devil's Food layer cakes and cupcakes made with gluten-free ingredients.

Prices start from £27.75 for a layer cake. Can be delivered to selected London postcodes (prices available on request), or collected in store.
Deliveroo now from Angel | Deliveroo now from Notting Hill | Deliveroo now from Soho (platters) | Deliveroo now from Soho | Deliveroo now from South Kensington | Deliveroo now from Spitalfields (platters) | Deliveroo now from Spitalfields
47 Old Brompton Road, SW7 | 155a Wardour Street, W1F | 133 Portobello Road, W11 | 11 Frying Pan Alley, E1 | 405 The Angel Building, EC1V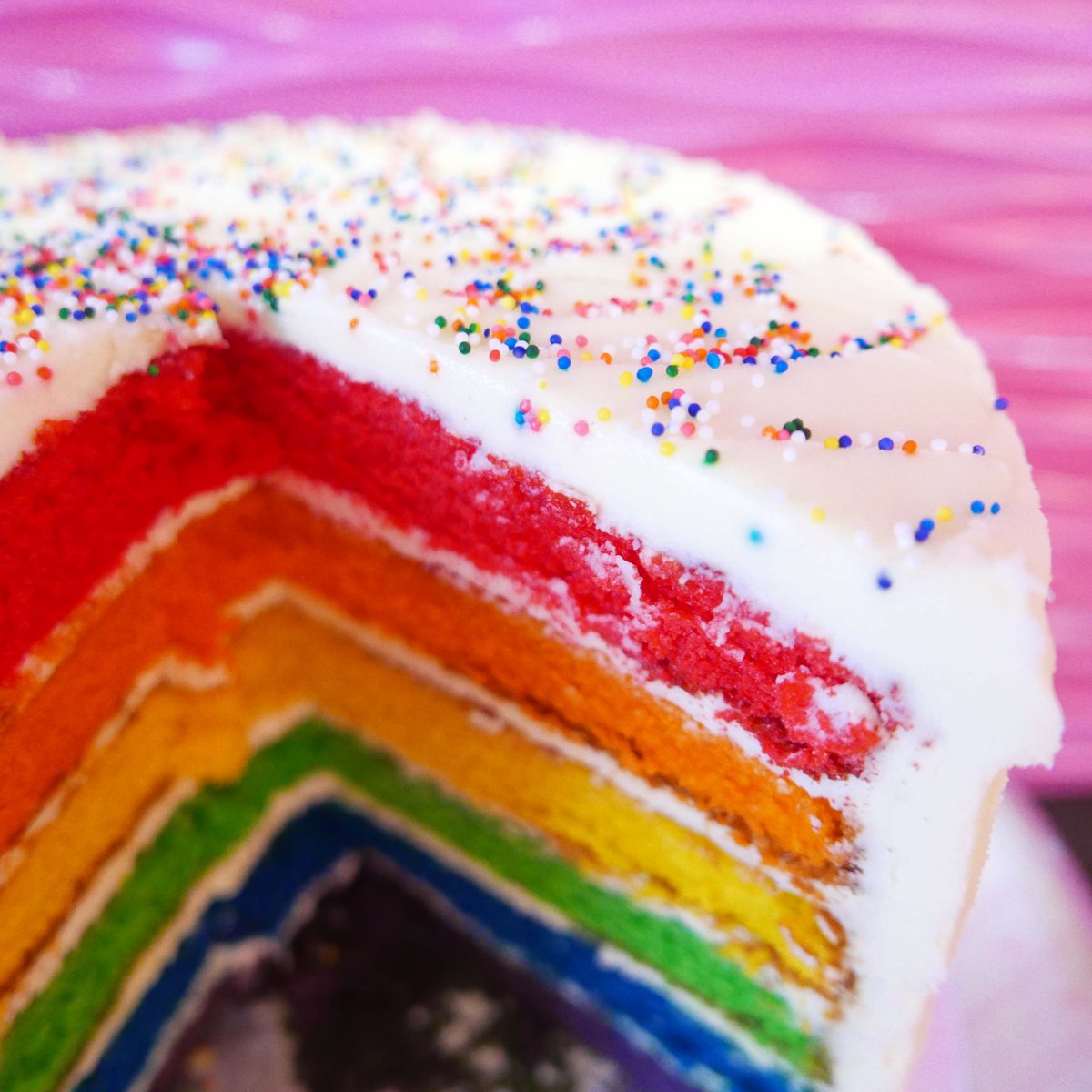 Primrose Bakery
The Primrose Bakery is the oh-so-English antidote to other bakeries' Americana. Every time we open the door to the little yellow shop in Primrose Hill, that sweet, sugary smell reminds up of childhood fairy cakes.

In store, the focus is on cupcakes, but celebration cakes and layer cakes are available to order, with several newsagent staples making an appearance in the flavour list; Maltesers, Snickers, Kinder Bueno and Oreo, along with the usual vanilla and chocolate offerings. If you want a name or message on the top, stick to the celebration cakes, but if you're attempting to pass it off as your own handiwork (naughty!), plump for a layer cake - there's a certain handmade charm to them.

Several items on the menu can be ordered in free-from variations, including flourless, gluten-free and vegan.

Can be delivered in the London area, or collected in store (Primrose Hill/Covent Garden/Kensington).
Deliveroo now from Primrose Hill
Dunn's Bakery
Dunn's Bakery in Crouch End is more of an old-school type bakery, the sort of place where your parents might have ordered a Mickey Mouse cake for your sixth birthday. There seems to be no limit to what they can produce in 3D cake form; Ferraris, fire engines, shoes, animals, shopping bags, trains and number cakes all feature on the website. It's pretty much a case of having a chat with their cake wizards and seeing what they can magic up.
Lily Vanilli Bakery
Lily Vanilla's Columbia Road bakery only opens on Sundays - to catch the flower market crowds - but bespoke cakes are baked there all week long.
Perhaps the cake designs are influenced by the market, or perhaps it's coincidence, but florals feature heavily, giving the whole menu something of a wedding vibe.

There's not as much flexibility for customisation as some of the other places on this list, but if it's traditional you're after, Lily's your lady. Pick your cake flavour (the usual chocolate, vanilla and the like, or perhaps something more adventurous such as rose & pistachio), pick your design, decide whether you want a piped message (£4 extra) and place your order.

Cakes start from £50 and can be delivered to London addressess, or collected from the bakery. If you're collecting by car, avoid a Sunday, eh?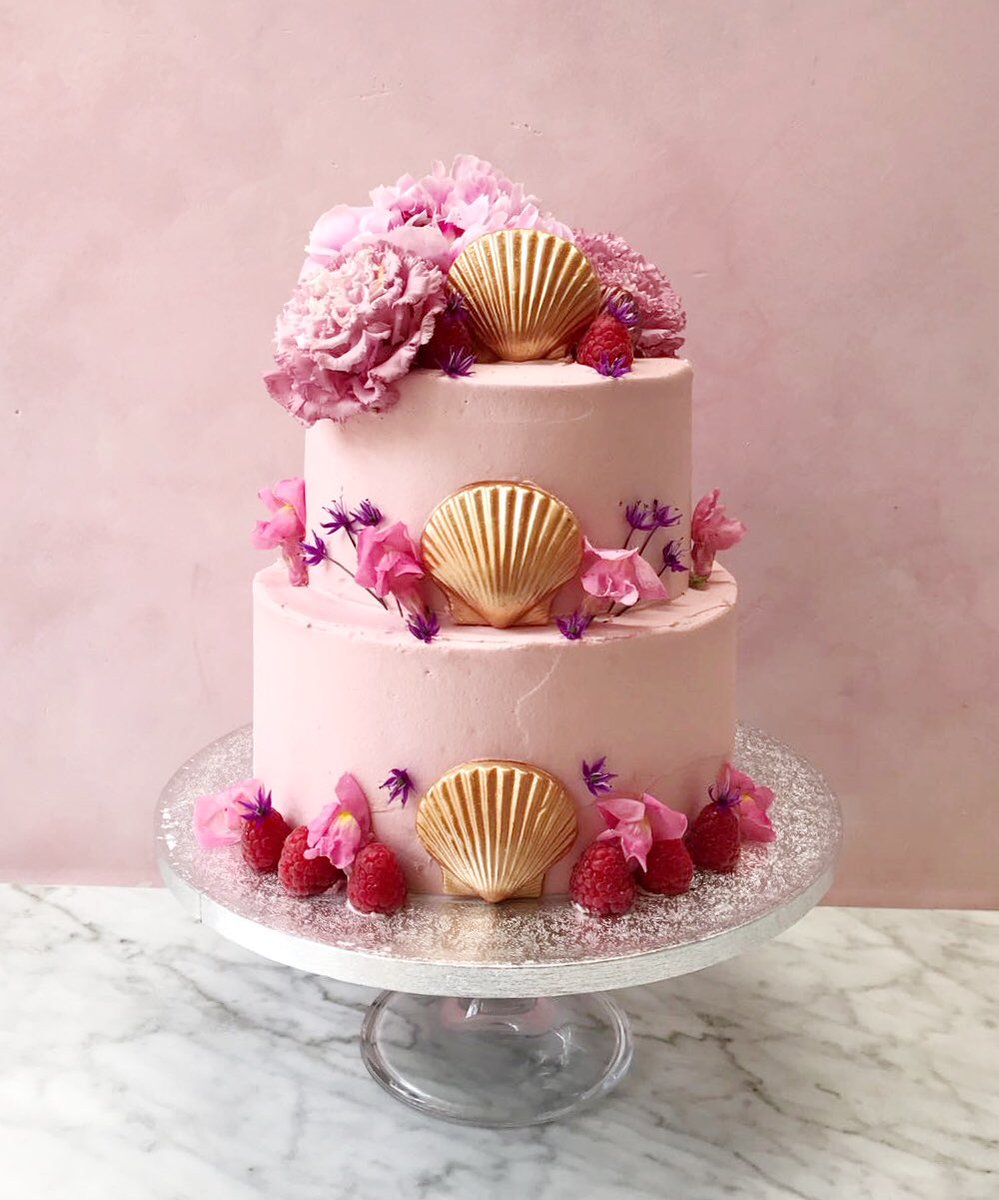 Choccywoccydoodah
If you're catering for a chocoholic, this is the place to head. The Carnaby shop and its Brighton sibling were made famous by the TV show of the same name. Working in chocolate means that Choccywoccydoodah is more limited in its designs than some other places on this list... but that doesn't mean that we'd kick any of these off of our desk, delicious piles of oozing chocolate goodness that they are.

While you're there, indulge in one of Choccywoccy's decadent hot chocolates.

Cakes from £39.99, available to collect from the store, or delivery nationwide via Parcelforce at an extra cost.
Flavourtown
Flavourtown Bakery is a relative newcomer on the London cake scene, selling at food markets around town and supplying the likes of Selfridges and Harrods before opening a permanent store in Fulham in December 2017. New it may be, but it's bold and fun too, punching above its weight in terms of colourful and eye-catching (and yes, Instagrammable) designs.

Think children's party style birthday cakes, but on a grown-up scale. The biggest seller is the six-layer rainbow cake - choose from chocolate or vanilla buttercream - but we fancy our chances with the piñata cake, a psychedelic chocolate sponge with a core of M&Ms.
If you're looking for something a little tamer - Carol's not getting any younger, you know - vanilla, chocolate, red velvet, salted caramel and carrot cake all feature on the menu. All birthday cakes can be personalised.

Cakes start from £30, and can be delivered to a London address (from £6), or collected from Flavourtown in Fulham, the Bakery in Park Royal, or the stall at Old Spitalfields Market (Sunday only).
Cutter & Squidge
We've been huge fans of Cutter & Squidge since the Soho bakery opened in 2015, becoming best-known for its 'biskies' (sandwiched desserts made from a cookie-biscuit-cake hybrid). They are available to order, but we reckon Carol from Accounts would be happier with a Dream Cake, most of which look like they've come straight off the shelf of a gorgeous French patisserie. The majority can be personalised with a message for a small extra charge, but when something looks this impressive, why mess with it?

Dream Cakes start from £32.50 and can be collected from store or delivered in London (from £7.50).
Deliveroo now from Soho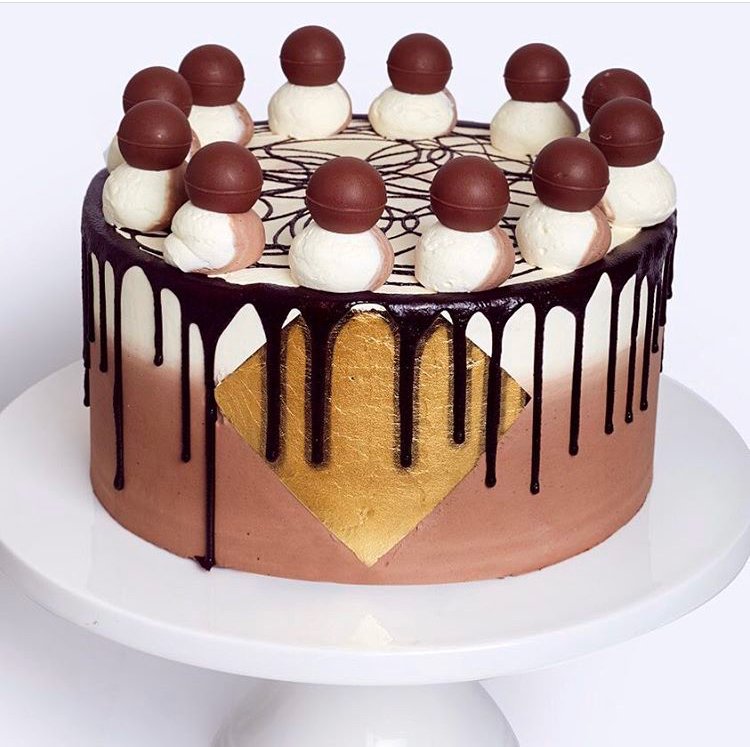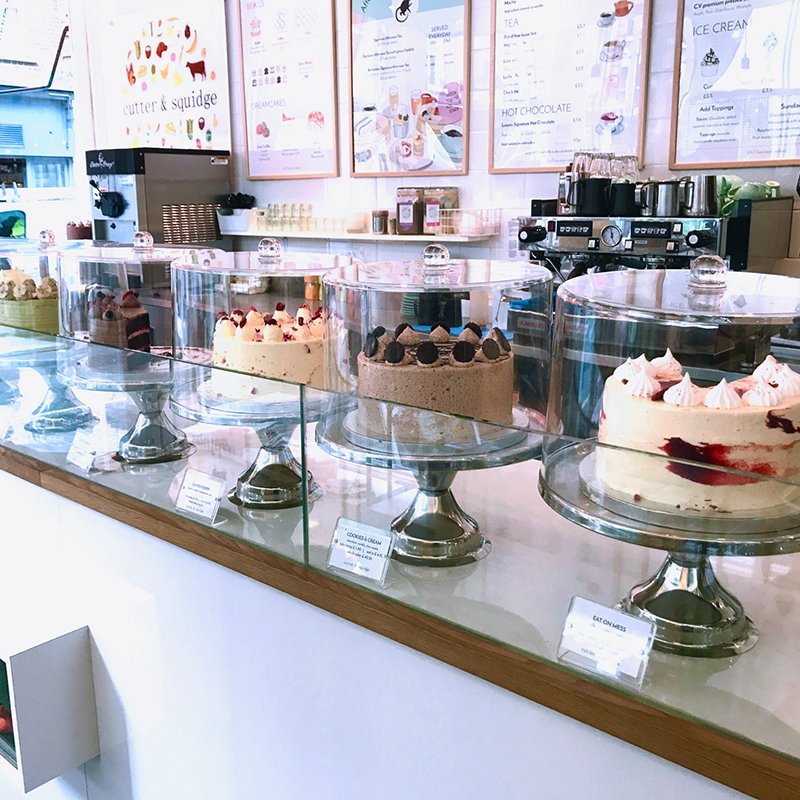 Anges de Sucre
Um, hello? Why did no-one tell us that chicken and waffles on cake is a thing? Chill out purists, it's not real chicken - just one of the outlandish yet brilliant concoctions from Anges de Sucre. Other themed offerings include Alice in Wonderland, emojis, pink flamingoes, and tea time treats (yes, that is a chocolate teapot on top of a cake - what of it?), plus the pre-requisite mermaids, unicorns and rainbows.

Safe to say, this is not somewhere to get a cake for someone who likes the subtle things in life. But for everyone else, it's bloomin' marvellous.

Birthday cakes start from £45. Order from Selfridges concession to collect there for free, or check out the London delivery prices here.
Mary Lou's Bakehouse Ltd
You may not have heard of Marylou's Bakehouse but you may be familiar with its predecessor, Molly Bakes - the Dalston bakery and cafe responsible for bringing freakshakes to London. The cafe's now shut, and owner Mary Michaelides has rebranded into Marylou's Bakehouse making bespoke cakes, layer cakes, cupcakes... cake, basically.

The carved cakes are particularly impressive - check out that camera -, but have the price tag to match, which is understandable given the amount of time and work that goes into creating one of these masterpieces. Layer cakes are a bit more budget-friendly, but Marylou's offers something a little different too; cake pops. Bite-sized pieces of cake on lolly-style sticks, with several designs to choose from. Per mouthful, they work out pricier than a good old layer cake, but they're ideal if Carol's not one for sharing her cake, or has a reputation for cutting stingy slices.

Cake pops from £24 for £12, layer cakes from £40.