We've all been there: crammed into a bar, two to a tiny stool, trying to sip a margarita without accidently elbowing a stranger in the face. But it doesn't have to be that way - you can down that mojito in style with lots of room and mood lighting to boot. Whether it's you and that special date, or a group of your closest friends; all you need is a small alcove somewhere, a vault, if you will. Here's where to find the best in London.
The Cork & Bottle
Wine lovers can find a fine and unusual array of bottles ready for sampling at The Cork & Bottle in Leicester Square. A chilled sparkling Shiraz comes recommended, or ask the knowledgeable staff for their advice. There's also an alcove tucked into a corner, to give you that snug feeling you've been searching for.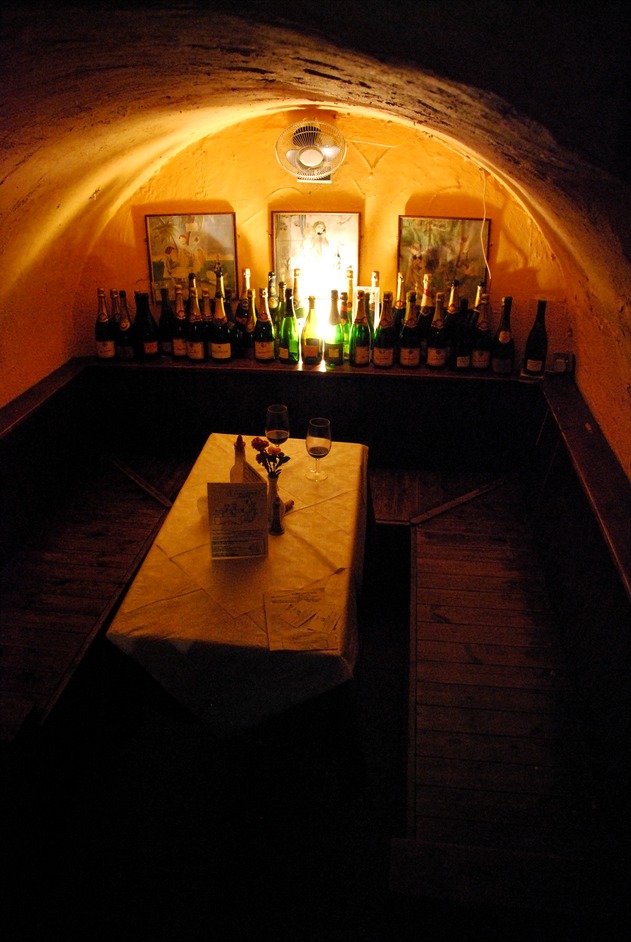 Hawksmoor Spitalfields
This east London drinking den is shabby chic to the extreme. Leather clad booths and green tiling will either make you feel like you're in an old gentleman's bar or a Slytherin watering hole (depending on age and interests). Their cocktails should be your first port of call - anyone for a Free Unicorn or The Shadow Boxer?
Da Mario
Once Princess Diana's favourite pizza place - you won't fail to notice the connection to her before you've even walked through the door - Da Mario is a fantastic Italian restaurant with a fully stocked bar downstairs underneath Gloucester Road. Three alcoves painted in a rustic Venetian theme can hold up to 10 people each, though the slightly bigger could manage a party of 12.
Gordon's Wine Bar
Okay this one's a bit of a cheat. Gordon's is just one massive vault, technically not a private alcove. However, with the dim lighting and cosy tables, you'll certainly feel like its a private hideaway from the outside world. It's the oldest wine bar in the city and they know their vintages, so ask for a recommendation and try something new.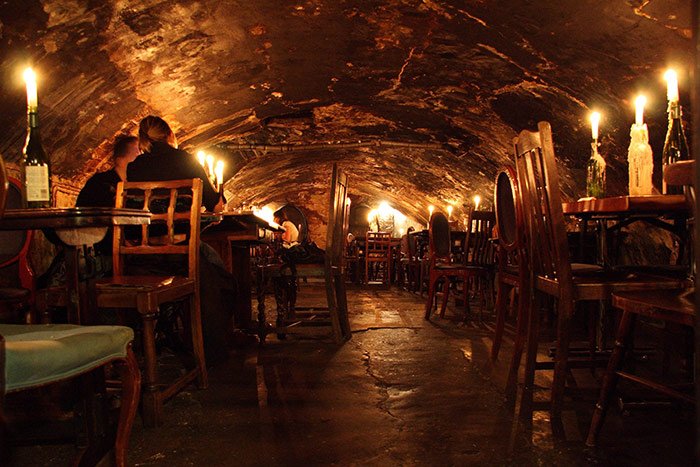 The Marquis Of Westminster
This pub has plenty of alcoves in its bar downstairs - but unfortunately they're not open to the public day to day. Still, if you're looking to book a private venue for a party, this is a good one to keep in mind so your guests can split off into the separate vaults and while away the time.
Dishoom
When a drink alone isn't going to cut it, but a curry certainly would, then head to Dishoom in Covent Garden. Its tall ceiling vault is roomy and well lit; in fact it's a restaurant that's incredibly easy on the eye. Go big or go home with their Bombay Presidency Punch: jaggery, lime, Darjeeling tea and Ceylon Arrack served in a vintage bowl to share between four.
12 Upper St Martin's Lane, WC2H
Zenna
Few bars are as raved about as Zenna in Soho, with two spacious vaults perfect for a party. Low-lit caves full of characters and comfort, you'll spend as much time sitting and sipping the delectable range of drinks as you'll be on your feet dancing to the DJ's beat.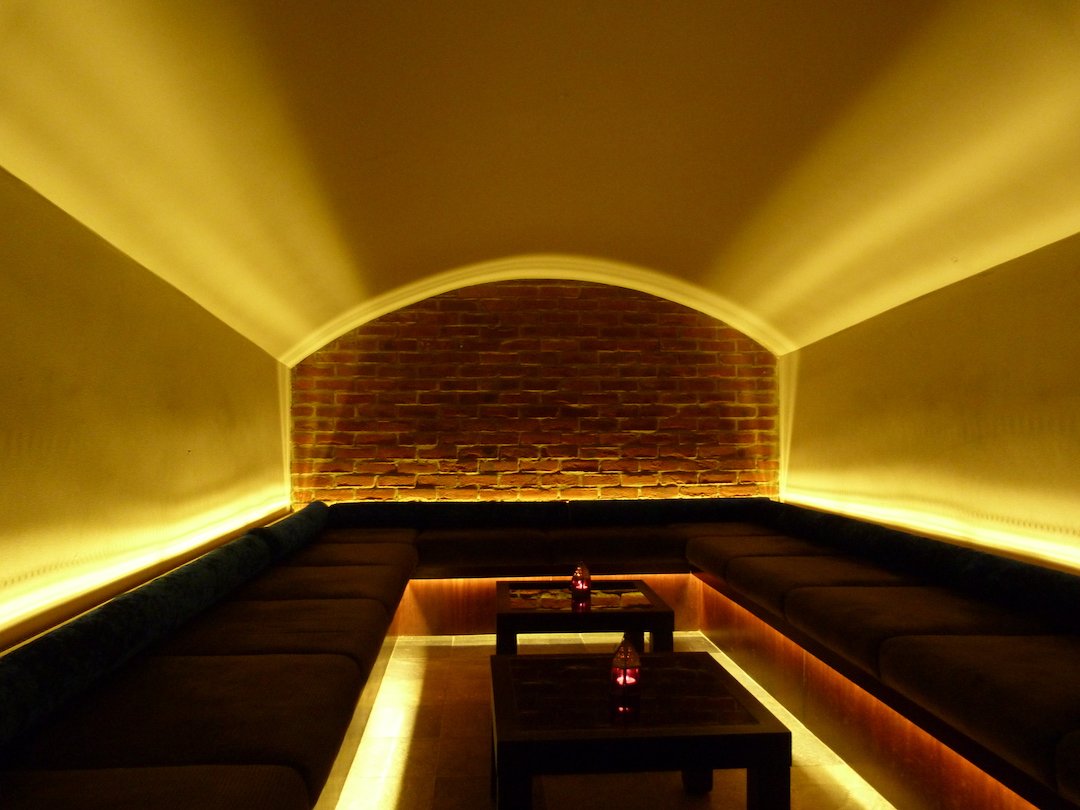 Voltaire
After a refurb to bring them bang up to date, Voltaire's premium vaults can accommodate anywhere from two to 10 people. Close the gates on the outside world, fiddle with the RGB lights to your own delight, and listen to your own music on their iPhone docking stations. Each vault is named after Henry VIII's wives... maybe choose one that survived if you're feeling a little superstitious.
Pachamama
Head underground to find Pachamama's two alcoves which seat up to 12 people comfortably, or 14 if you know each other very well. One alcove contains your traditional round table and chairs - great for trying out their set menu which they recommend for groups over eight. The other has an arrangement of couches and plush seats more suitable for an evening drink and a good gossip.
The Escapologist
Whether you're looking for a premium or a party cocktail, they're sure to taste better in the vaults of The Escapologist, sitting under a painted ceiling of stars. You'll certainly feel like you're escaping the world beneath the pavements of Seven Dials. Nip in quick after work for 2for1 Happy Hour drinks between 5pm-7pm every day.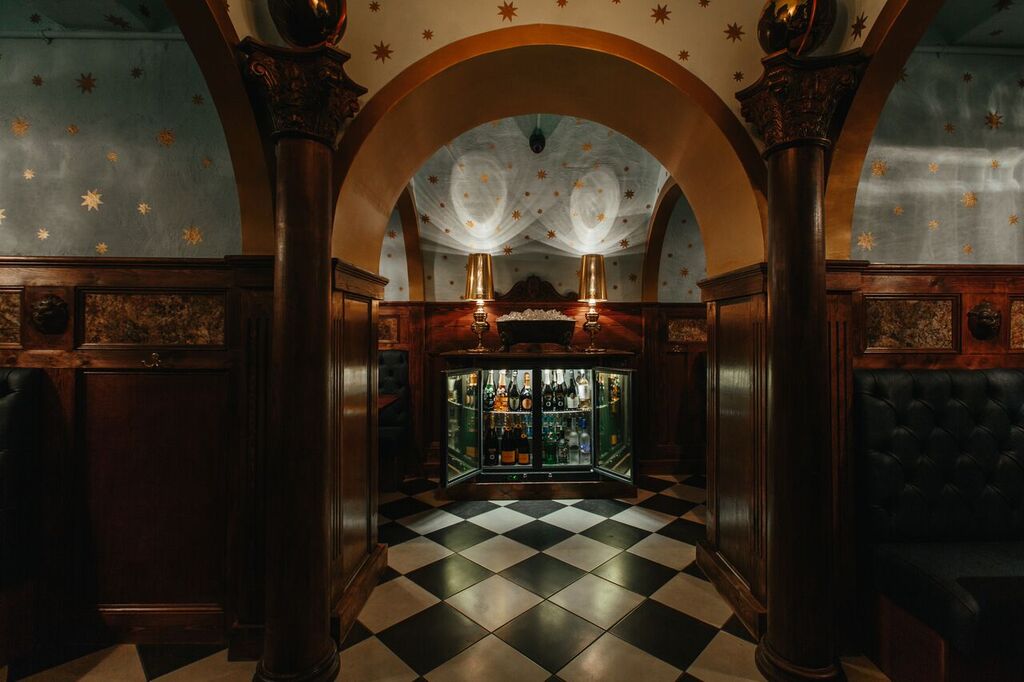 TT Liquor
TT Liquor's tasting vaults will teach you the fascinating history of gins, rums, whiskeys and more. You can become a connoisseur of cocktails in no time, or explore the cellar for some underground tipples.