London has always had a wealth of vegetarian food, and currently the offering is off the scale. Fancy schmancy tasting menus, spicy South Indian curries, health-giving delis - heck, even the faceless chain restaurants have upped their veggie game. We've rounded up some of the most excellent meatless eateries and stand-out plant-based dishes available for your eating pleasure.
Mildreds
Serving Soho veggies for nigh on 30 years, Mildreds is a proper meat-free institution. Food is interesting and hearty with a succession of pies and a rotating burger of the day. There's also amazing global salads to be had at the bar. Prepare to wait or head to the quieter, newer Camden site.
45 Lexington Street, W1F | Jamestown Road, NW1
The Gate
Another old timer on the veggie scene, The Gate describes itself as Indo-Iraqi Jewish food with French and Italian influences. We describe it as yum. Chilled out vibes, mezze, miso aubergine, mozzarella; what more do you want?
Newington Grn. | 51 Queen Caroline Street, W6 | 370 St. John Street, EC1V
Benares
Indian food can usually be relied upon to look after vegetarians and Michelin starred Benares is a great example of this. Though it caters to omnivores, chef Atul Kochar's talent for pairing complex and subtle flavours and his love for vegetables means here you are spoiled for choice with a full vegetarian a la carte. Get the paneer.
12a Berkeley Square House, W1J
Manna Vegetarian Restaurant
To our knowledge, this is the oldest vegetarian/vegan restaurant in London at 50 years old. Many make the pilgrimage to Primrose Hill for Manna's nourishing, Californian style food. Meze is a good way to go, but there are comforting large plates like enchiladas, bangers and mash and even Sunday roasts too - all plant based and possibly the better for it.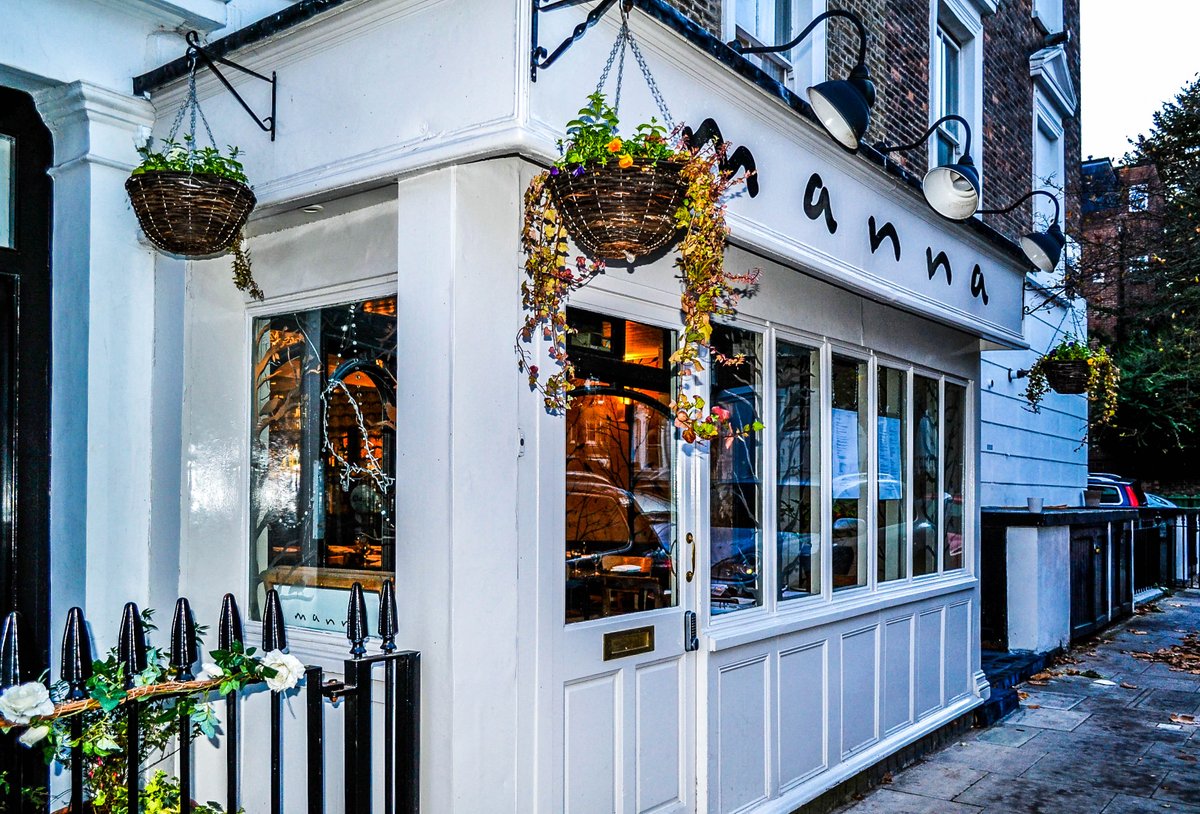 Vanilla Black
One of the fanciest fully veggie restaurants out there, this is sure to impress. DIshes are refined, innovative and forward thinking, and in their own words 'apologies in advance for no pasta bake or vegetable curry'. Try iced and charred avocado with olive crumb, olive juice, yohurt and sumac instead.
Deliveroo now from Cockfosters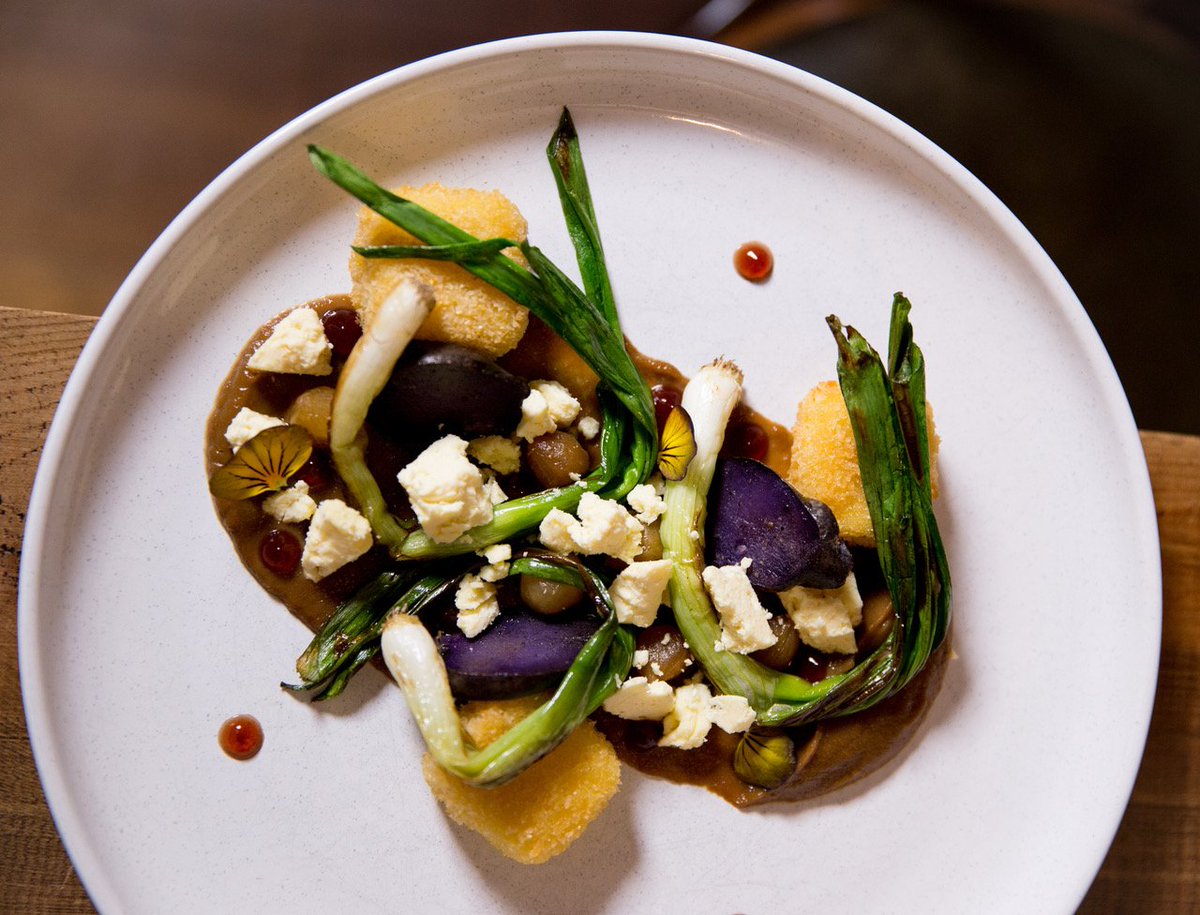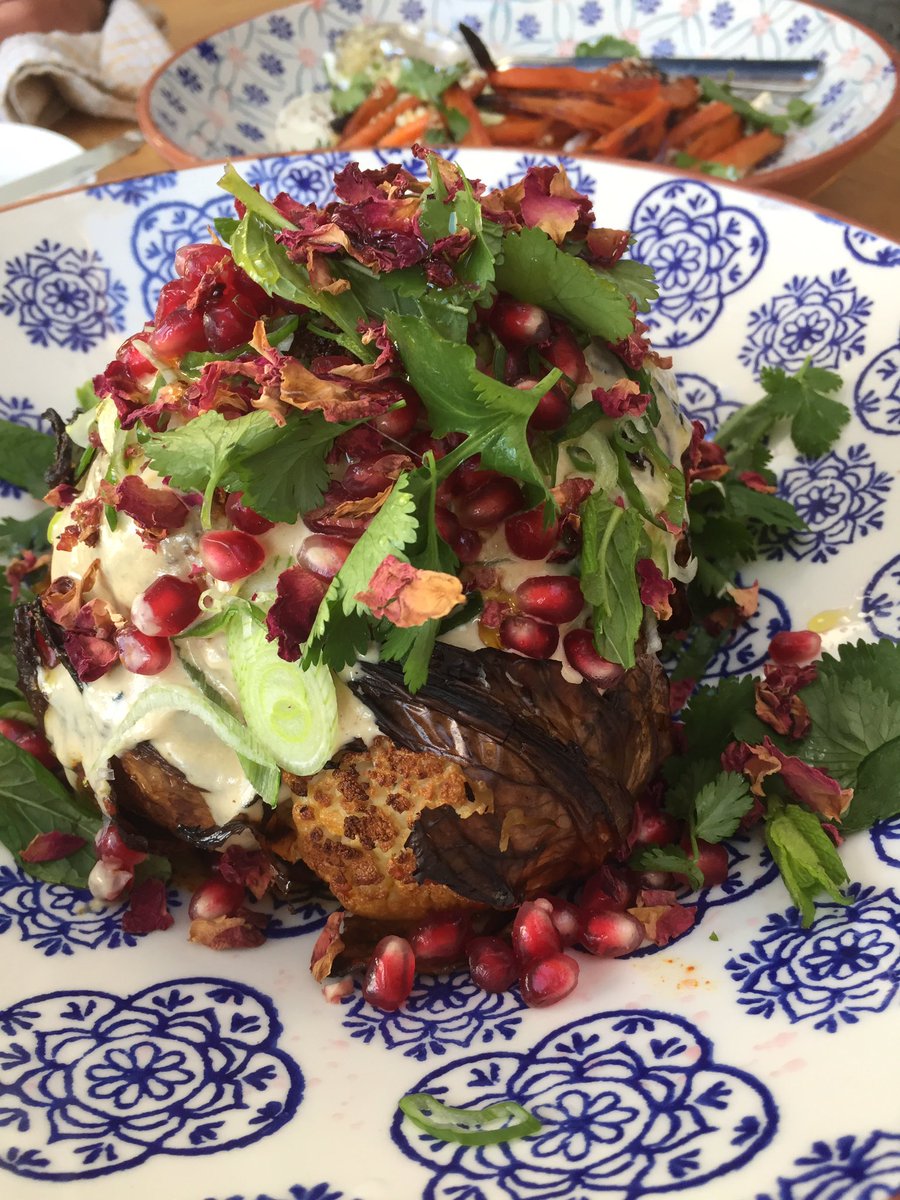 Ganapati
Without wanting to teach grandmothers about sucking eggs, South Indian cooking is really where you want to be for fantastic vegetarian food. They know their way around a vegetable patch, that's for sure. This place in Peckham is much loved and though not fully vegetarian, it's everything you need. The vegetarian thali is a must.
Roast
Roast? What are we thinking?! They of the nose to tail butchery. But, bear with us as they've launched what we think could be the best veggie burger around. Their Ultimate Veggie Burger is a quinoa and beetroot based patty sandwiched between a charcoal brioche bun with pickled carrot chutney and an avocado tahini dressing. They've decided to up their commitment to veggie food in general, so watch this space.
Nopi
Expect nothing less than amazingly spiced food using off the wall ingredients and combinations you'd never thought of from Ottolenghi offshoot Nopi. There's an entire section of vegetable mains, plus sides are mostly doable too. Courgette and manouri fritters with cardamon yoghurt or the Valdeon cheesecake, pickled beetroot, almonds and thyme honey speak for themselves and we definitely want the chargrilled purple sprouting broccoli with tahini and miso.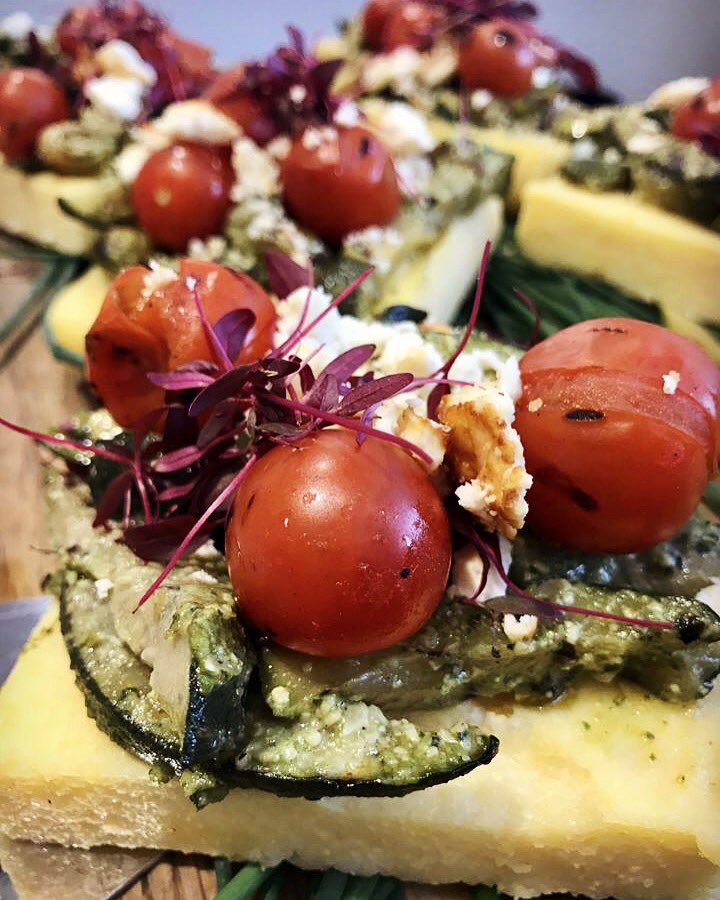 Wild Food Cafe
Describing itseld as 'a plant based eatery and wellbeing oasis', the Wild Food Cafe fulfils just about every veggie stereotype going with its open-armed, happily hippy dippy vibes. But importantly, food is good as well as raw, organic, foraged and nutrititious. We had an amazing chocolate tart here and the burger is decent too. Go open minded.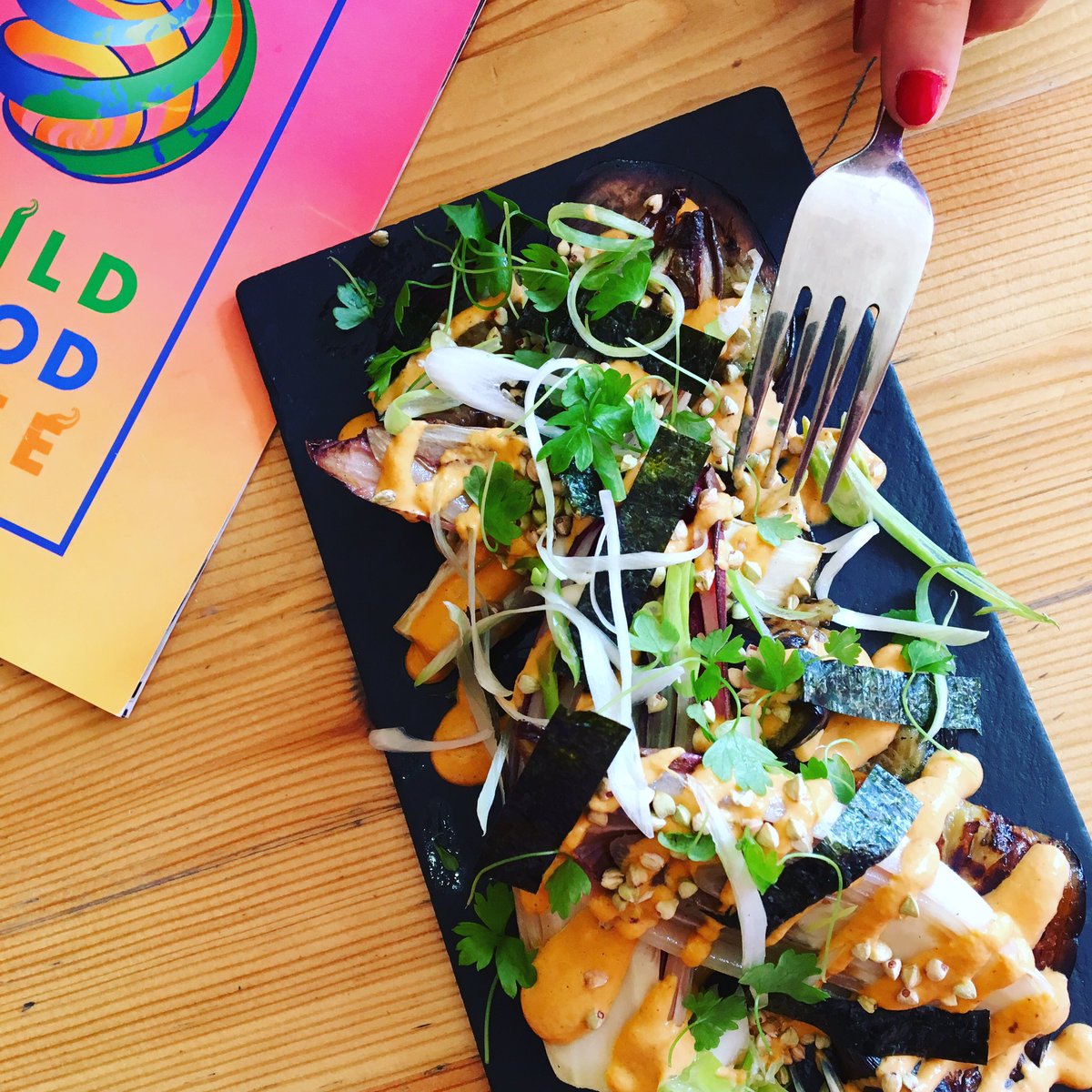 Tonkotsu
Sometimes what you need is a big bowl of noodles, and we can't think of a better ramen offering than that at Tonkotsu. Their miso and shimeji mushroom ramen uses a stock that is deeply, deeply savoury with perfect bouncy homemade noodles and packed with veg and that deliciously seasoned egg on top. Get some sweet potato korokke on the side.
Grain Store
Amazing chef and all round vegetable fan Bruno Loubert's place in King's Cross should be on your to-visit list. His much loved vegetable garden is given star billing, with meat and fish as the accoutrements rather than the basis of the dish. Many are fully vegetarian or vegan, with most being adaptable. Light pea mousse tartlet with parmesan crackling sounds fab. Sit outside if it's warm.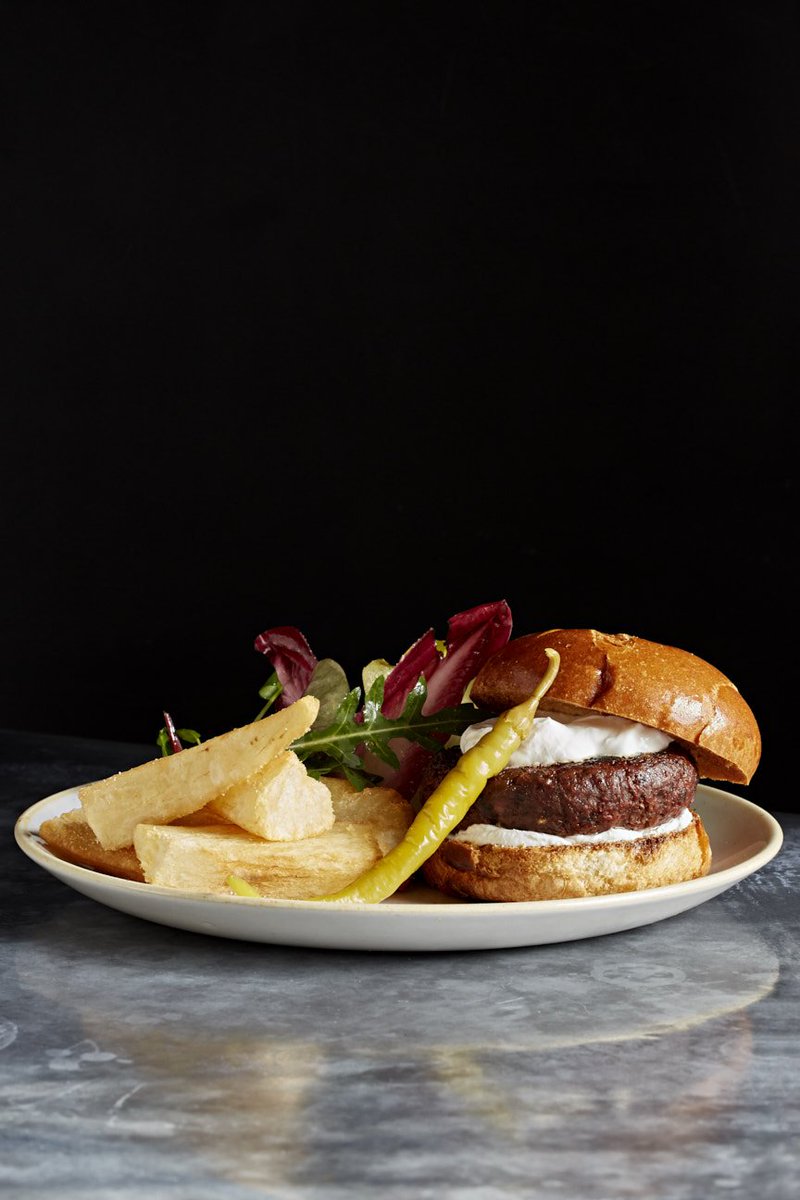 Club Mexicana
Actually, these guys are vegan, but we're splitting hairs. The food here is so good, you'll come even if you're a hardened meat eater. It's bright, vibrant, incredibly flavoursome Mexican goodies out of a street food truck and it's great.
Eneko at One Aldwych
Fresh from three Michelin star Azurmendi (sixth on the Best Restaurants in the World list), chef Eneko Atxa serves up a relaxed menu of informal Basque cooking. Meat and fish feature, but we're after the six course tasting menu celebrating his Basque garden. Try cauliflower textures then rustic wheat stew with truffle and egg yolk.
Kerb Camden
There's many a good veggie thing to be had at the Kerb in Camden (probably London's veggie spiritual home) but you're really here for the halloumi fries from Oli Baba's stall. Deep fried Cypriot cheese drizzled with za'atar yoghurt, pomegranate seeds, mint, sumac and then sharply sweet pomegranate molasses. Get some fresh and healthy fattoush on the side if you can't handle the guilt.
Honey & Smoke
The ex-Ottolenghi husband and wife team have opened this newbie as a smokier version of Honey & Co (also great for vegetarians). The entire mezze section is meat and fish-free featuring delights such as cauliflower with amba and tahini, charred marinated courgettes with smoked labneh and sweet potato in embers, almond tahini, date honey and spring onions. Not cheap despite no frills though.
216 Great Portland Street, W1W
Lele's
Passionate vegan and veggie cook Valentina has brought happiness to the meat-free of Clapton, making this cafe and aperitivo bar (well she is Italian) a popular spot in the process. Brunch is excellent with the full English a key player. Food is locally sourced, bright, light and healthy on the right side of hearty. Dogs welcome too.
Firedog Restaurant
Turkish cuisine probably wouldn't be most vegetarians' go-to, but this modern Anatolian is different. Try grilled halloumi, beetroot hummus, fried eggs, za'atar and parsley or stuffed baby aubergine with red onion, pomegranate and feta. Pescatarians take advantage of the josper.
Bala Baya
Londonist writer Lydia Manch recommends the vegetarian dishes at Israeli restaurant Bala Baya - particularly the cauliflower:
'Middle Eastern restaurants are usually great at making vegetarian dishes the star of the menu - thanks to a generous way with big flavours like tahini, chilli, pomegranate and citrus. Bala Baya's nailing the vegetarian offering, with the highlight being the caramelised cauliflower dish - charred and scattered with yoghurt and syrup, or stuffed into a pita at lunchtime with salad and pomegranate molasses. There's no shortage of great cauliflower dishes in the city at the minute - we also love White Men Can't Jerk's Caribbean-influenced version and Berber & Q's cauliflower shawarma - this is up there with the best.'
Arch 25, Old Union Yard Arches, SE1
Palatino
If people think vegetarians get a raw deal by being presented so much pasta on menus they should head to Palatino. Here, meat lovers and eschewers alike will swoon over dishes like tonarelli cacio e pepe, nettle agnolotti with ricotta and fried courgette flowers with honey vinegar. One of our faves right now.
Palatino, 71 Central Street, EC1V 8AB.