Want to eat out for Christmas lunch this year, but struggling to find somewhere that'll be open? These London restaurants are all serving on Christmas Day - some carving the turkey, others taking a less traditional route. These dinners don't tend to come cheap, but at least everything will run like clockwork; food will be top quality, champagne will be flowing, and the room will be a vision of twinkly perfection. OK, so you can't head straight to the sofa for a lie down afterwards, but that's what taxis are for, right?
Note: you'll have to book in advance for all of these.
Asia de Cuba
Asia de Cuba encourages you to leave the Christmas cooking at home and join them for Asian-influenced Cuban fare instead. It's a hard offer to resist, with delights like tamarind-glazed salmon, coffee-crusted ribeye and Mexican donuts all on the menu. Turkey and Christmas pudding also feature, but we might be willing trade them for a helping of their delicious, fresh ceviche instead.
3 courses £75 per person. See festive menu.
Village East
The Christmas bells are ringing in Bermondsey as Village East opens the doors to the New York inspired brasserie. There are no big apples here though, just a festive set menu featuring the expected turkey and nut roast with all the trimmings, plus roasted Brixham cod and wild mushroom fricassee options. It's a pretty slick venue, so we especially appreciate the addition of boozy Christmas trifle to the dessert list.
3 courses £75 per person. See festive menu (scroll down to the fourth page for Christmas Day menu).
Deliveroo now from London Bridge
171-173 Bermondsey Street, SE1
Bob Bob Ricard
We recommend hitting the champagne at this Soho restaurant: Those "press for champagne" buttons will no doubt be working overtime at this Soho eatery on Christmas Day, which steers away from turkey and instead offers hungry punters options from their delicious a-la-carte menu instead, such as steak tartare, Chateaubriand and lobster macaroni cheese.
Reserve by telephone 020 3145 1000.
Skylon
Opening its doors for Christmas Day dinner the first time last year, Skylon is once again offering hungry punters festive celebrations accompanied by panoramic views across London. Promising 'traditionally British dishes but each given a signature Skylon twist', the three course menu features all the traditional favourites along with more novel offerings such as pumpkin seed scallops and lemon sole with seaweed butter. For dessert? Gingerbread souffle sounds magnificent.
3 courses £110 per person. See festive menu.
Belvedere Road,Royal Festival Hall, SE1
Dean Street Townhouse Dining Room
We're all in favour of any restuarant that finishes its menus with a cheese course. In fact, Soho's Dean Street Townhouse is all about the traditional, with Norfolk bronze turkey accompanied by stuffing and cranberry sauce taking centre stage for the main, while smoked salmon and Christmas pudding make trusty appearances for the remaining courses. Who can say no to a good dollop of brandy butter?
4 courses £100 per person. See festive menu.
Cinnamon Soho
Fire up your Christmas lunch at Indian restaurant Cinnamon Soho. A cinnamon bellini and appetisers for the table set the scene before you have the option to delve into three courses. Turkey's off the menu, but you won't care with the likes of crab and cod cake, Rajasthani spiced red deer and garam masala Christmas pudding on offer instead.
3 courses £55 per person. See festive menu.
Deliveroo now from Soho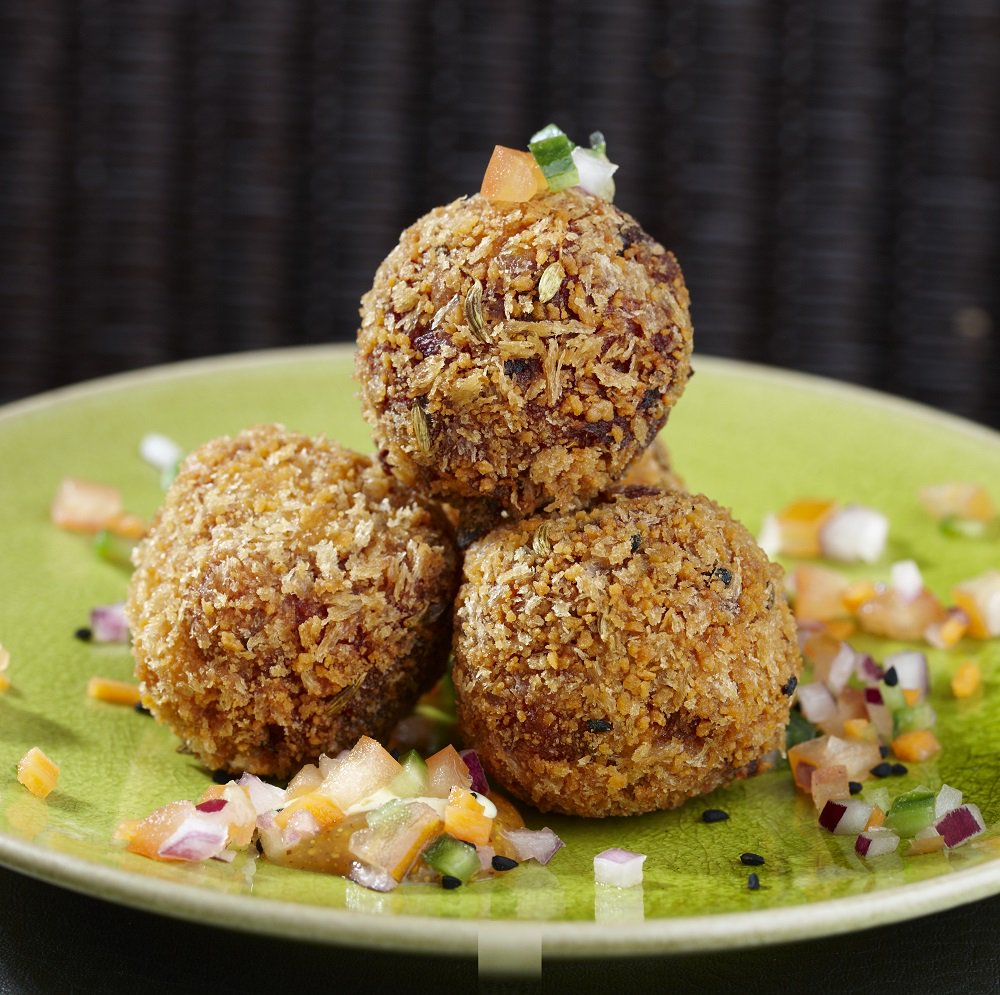 Duck & Waffle
Looking for a sky-high festive feast? You'd struggle to find a better view with your Christmas dinner than that from Duck & Waffle, on the 40th floor of the Heron Tower in the City. The menu had us at the starter (bacon wrapped dates) and the chocolate fondant dessert sounds pretty dreamy too. Vegetarians are well catered for with a separate menu, including roasted crispy polenta, celeriac soup and artichoke ravioli.
5 courses £85 per person. See festive menu.
110 Bishopsgate,40th Floor, EC2N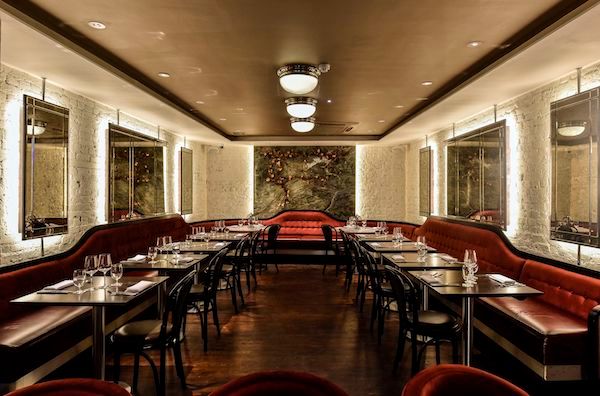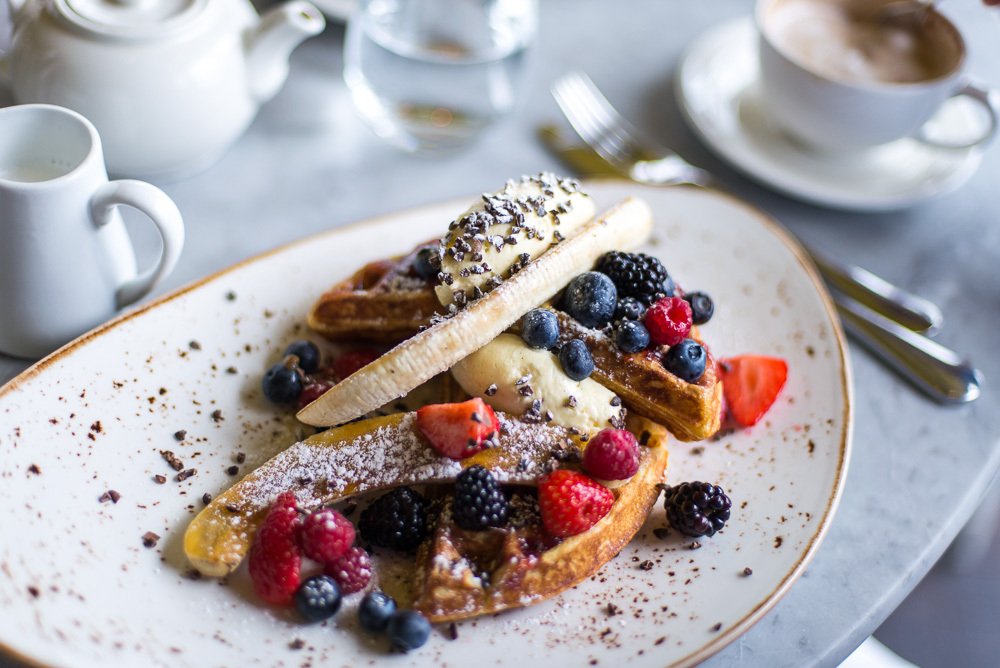 Tozi Restaurant and Bar
For a Christmas Day dinner just like mama makes it, Venetian-Italian restaurant Tozi, situated in Victoria, offers several alluring turkey'n'sprouts alternatives. Crab ravioli, squid fritto and duck breast with cavolo nero all sound fresh and delicious, while you can't really go wrong with warm panettone and marscapone cream to finish.
4 courses £60 per person. See festive menu.
Holborn Dining Room
Festive menus in the run-up to Christmas make way for a gourmet three-course Christmas dinner with all the trimmings at Holborn Dining Room. What's more, guests at this British brasserie will be treated to live entertainment and an exclusive visit from none other than Father Christmas himself. Our guess is he'll arrive just in time for the mince pies that follow dessert.
3 courses £135 per person. See festive menu.
Ham Yard Hotel Restaurant
Canapes and mince pies flank this impressive Christmas menu which offers no less than five different dish options for each round of starter, main and dessert. Turkey makes an appearance, of course, but stone bass, roast beef sirloin, lemon sole and salsify also make welcome appearances on the menu. And that's before we've even got to the mix of puddings, tarts and cakes for dessert. It's one of the pricier choices, but their chef wil certainly be kept busy.
4 courses £110 per person. See festive menu.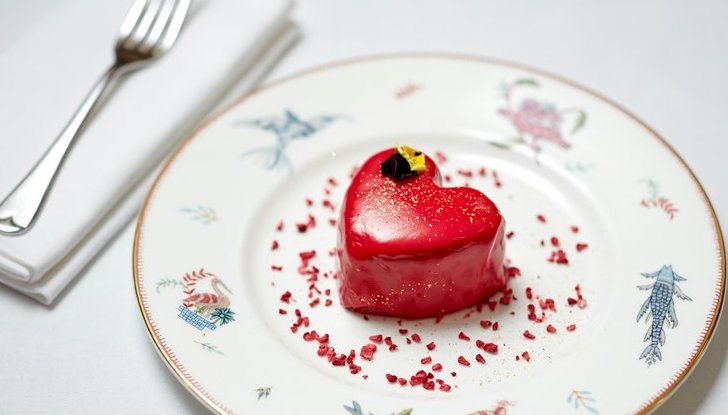 Sea Containers
You'll be given a glass of Laurent Perrier champagne on arrival at Sea Containers on Christmas Day, followed up by a four course meal boasting venison, turkey, turbot, chocolate lava cake and Christmas pudding (not all together, thankfully). If your turkey is nothing without a side of duck fat roasties, you certainly won't be disappointed here.
4 courses £115 per person. See festive menu (scroll to third page for Christmas Day menu).
Heddon Street Kitchen
This Mayfair eatery owned by Gordon Ramsay packs its Christmas Day menu full of added treats, from champagne and canapes before the starters to a pre-dessert dessert. Pheasant, scallops and traditional turkey has us drooling already, but they are keen to emphasise that all menus are sample only as all ingredients are purchased fresh and there's a chance of substitutions.
£120 per person. See sample festive menu.
Darbaar
With starters leading to shared grills, shared grills leading to wood-fired roasts, wood-fired roasts leading to sides for the table and sides leading desserts, this is a Christmas Indian feast that won't leave you hungry. You'll be greeted with a winter berry cocktail on arrival, but there's also the option to add wine or Prosecco to your table for added festive spirit.
5 courses £85 per person. See festive menu.
Deliveroo now from Shoreditch
Here's a more comprehensive list of places open for Christmas Day dining. Remember that all restaurants, especially fine dining, will almost certainly require advance booking to avoid disappointment. If you are a bit of a last-minute chancer, however, give Chinatown a go. No promises, but many do remain open at Christmas and you may just get lucky.
See what else is happening in London on Christmas Day, and take a look at our complete guide to spending the festive season in London.