This is a sponsored article on behalf of Funzing.
We've compiled a list of events to get you in the Notting Hill Carnival mood — and stay in the party spirit long after the festivities wind up. From drumming to face painting, dancing to dress-making — here are some seriously fun activities for everyone.
Get carnival ready; get your face painted
Whether you want to be a butterfly or superhero (or you have a more ornate design in mind), let a professional face painter transform your face into a masterpiece. All profits go to charity. £5
Anyone Can Make a Dress in a Day
Wear a dress you created (tailored to your body and taste, naturally) to the carnival. The workshop teaches you tricks of the trade, including how to cut patterns and add zips. £49
Jamaican ragga dance class
If you were inspired by carnival moves, try replicating them at a Jamaican ragga dance class at Liverpool Street. £10
Ancient tribal drumming experience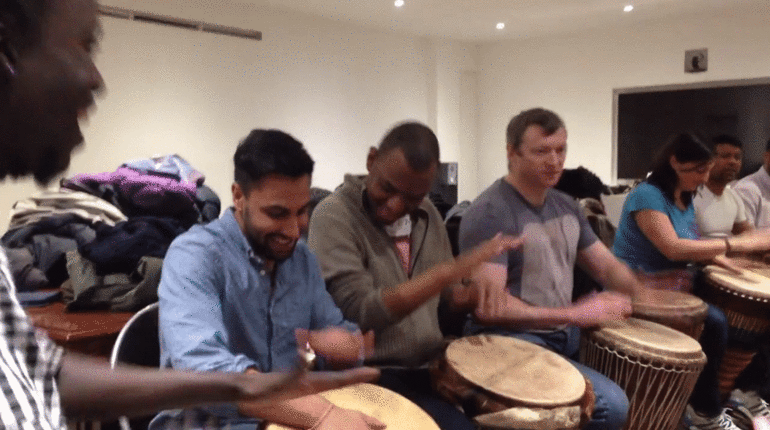 Find your inner rhythm and learn how to play authentic African beats at the London African Drumming open djembe circle. £15
So You Think You Can't Dance?
Get in the Notting Hill Carnival groove in this dance class that covers a range of styles. Take a friend with you for no added cost. £10
Roxx on the Roof - Soho pool party
Cool down from the summer heat with a jacuzzi and live music on the roof of Sanctum Hotel Soho. Bring your swimwear and your party mood. Good news: this party happens every Saturday throughout summer; bad news: tickets sell quickly. £15
Join a 75 minute Swedish Fit workout
If the carnival inspires you to be more active, Swedish Fit's energetic 75 minute work out will improve your balance and increase your psychomotor skills. £6