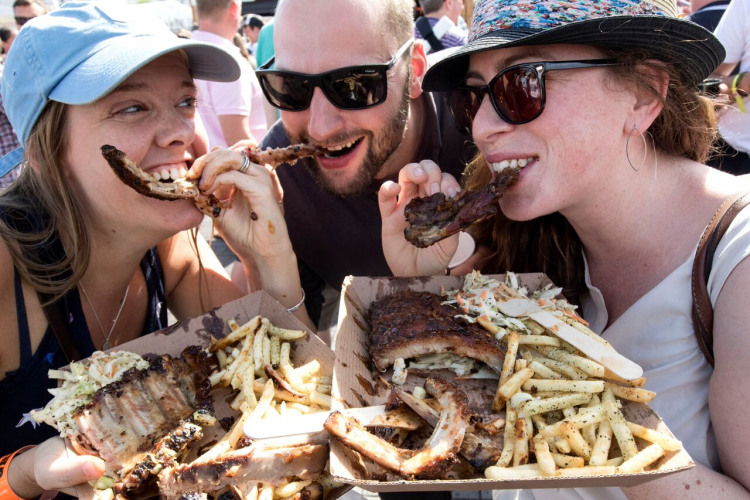 Dozens of competition BBQ teams from across the world will gather in Walthamstow this September for the first ever London Grillstock. The competition and festival usually runs in Bristol and Manchester, but now comes to the capital for the first time. If you're into meat and music, then it's basically unmissable.
The heart of the competition focuses on American style 'low and slow' barbecue, and the teams compete in seven rounds in total, the most important being ribs, brisket, chicken and pulled pork. If they win those, they're crowned King of The Grill. Judging is overseen by Dr. BBQ, Ray Lampe, who is a bit of a legend in the world of 'cue and a brilliant, cheery and slightly eccentric character.
The whole event is open to the public and there are plenty of opportunities to try the competitors' food — be there at scheduled turn-in times for the chance to try some serious barbecue. There will be plenty of other food stalls too, including The Rib Man and Spit and Roast, with their exceptionally good fried chicken sandwiches.
There are eating competitions which are more fun to watch than they should be, including the legendary chilli eating competition, in which a panel of confident (for the first five minutes, anyway) hot heads go up against each other to see who can consume the largest quantity of stupidly spicy chillies while staring down a pint of milk. We'll stick to supping our nice cold pint of beer while standing and laughing, thanks. Speaking of beer, there's plenty of that, and a music line-up including headliners Fun Lovin' Criminals plus Grandmaster Flash and Razorlight, among others.
Grillstock runs 5-6 September at Chestnuts Field, Walthamstow. Tickets can be bought from the Grillstock website.