This weekend's Things To Do In London, sponsored by City Lit.
All weekend

FREE COMEDY:
Lots of funny people — including Richard Herring, Kate Smurthwaite, Chris Coltrane, John-Luke Roberts and Sofie Hagen — are testing out their new Edinburgh shows at the Bedford in Balham, all for zero pence. Free, just turn up, 24-26 July
RLSB HACKATHON:
If you've got a creative streak and some brilliant tech ideas up your sleeve, challenge yourself this weekend by heading to Clerkenwell Workshops. Young people are invited to think up ways of improving dating and employment prospects for vision impaired Londoners. Free, prebook, 9am-5pm
THE DRAWING THEATRE:
This is not your average life drawing class. London Drawing have teamed up with Alchemist Theatre to bring you Liberation, a creative workshop which encompasses performance, collage and sound. £55, prebook, 11am-5pm
FOODIES FESTIVAL:
Spend the weekend eating and drinking your way around Clapham Common where you'll be spoilt for choice with delicious artisan food. This year there's a chilli food market if you can handle the heat! Plus live music, cookery demonstrations and tasting sessions. £8, prebook, 24-26 July
SAINSBURY'S ANNIVERSARY GAMES:
Head to Queen Elizabeth Park in Stratford for a three day sporting extravaganza marking the 2012 Olympic Games. Over the weekend gold medal champions Jessica Ennis-Hill, Mo Farah and Greg Rutherford will be competing while Sunday will be celebrating National Paralympic Day. With an exclusive package you and 10 guests can enjoy private balcony views and complimentary drinks. £239, prebook, until 26 July
Get Tickets
Saturday 25 July
MORNING RAVE
If, unlike us, you are energetic enough to begin your day with a full on rave experience then mode in Notting Hill have got you sorted. Expect free yoga, massage, DJs and superfood smoothies at Morning Gloryville - if you can get up early enough that is. £13, prebook, 9am
MALTBY STREET MARKET:
Alternatively you might want to reserve your Saturday morning for a tour around Southwark Brewery accompanied by beer tastings. We know which one we'd prefer. £12.75, prebook, 10am
JUDITH KERR EXHIBITION:
Enjoy 241 tickets at The Jewish Museum in Camden for their Judith Kerr exhibition. We're sure the kids will love this one. Who doesn't want to have tea with a life-sized tiger? £6.50, prebook, 10am
TEA TASTING:
Tea isn't just about the builder's brew. Learn from tea experts at Trinity Buoy Wharf, Docklands about the history of the humble teabag and receive a free tea related gift. £16.50, prebook, 11am
OUTDOORS YOGA:
Let the tensions of the week melt away at this pop up yoga session in a secluded garden at Ravenscourt Park. Mats included. £10, prebook, 11am
Get Tickets
CAMBERWELL FAIR:
After a whopping 160 year absence Camberwell Fair is returning with a blast. A lot might have changed in that time but community spirit is thriving at Camberwell Green. Expect two live music stages, a pop-up market celebrating the best local shops and restaurants, games and much more. Free, prebook, noon-5pm
EID FESTIVAL:
Celebrate the end of Ramadan at Eid Festival taking place at Trafalgar Square, where there'll be a tasty global food festival as well as live music, performances and plenty of activities to keep the kids occupied. Free, just turn up, noon-6pm
STREET DANCE GLOBAL CHAMPIONSHIPS:
Head to Wembley Arena to see the best UK and international street artists compete to win the most prestigious title of the longest running street dance competition in the world. This one will definitely have you out of your seat dancing. £11.50, prebook, 2.30pm
Get Tickets
CREATIVE STORYTELLING:
A creative writing workshop hosted by artist/author Martin Okoli and writer Francesca Baker exploring stories and perceptions through drawing and writing. Take an object along you feel represents an aspect of your life. £5, prebook, 2.30pm-4.30pm
IMPROV TOUR AT THE V&A:
Forget your stuffy, boring museum tours. On this tour with City Impro you'll explore the V&A accompanied by guides who are making everything up on the spot. £10, prebook, 3pm
Get Tickets
SOHO NOSES: Peter Berthoud offers intimate walks that give you an insight into the city from unusual and usually unknown perspectives. Explore Soho this afternoon seeking out its seven noses and find out lots about this most creative and infamous London area. £12/£10, prebook, 3pm
FILM SCREENING:
Join Whitechapel Gallery for an afternoon of film and live performance which traces the concrete poetry moment of the 1950s and 1960s. Explore the work of those working at the intersection between visual art and poetry, including Simon Barraclough, Victoria Bean, Caroline Bergvall and more. £9.50, prebook, 3pm
Get Tickets
COMEDY:
It's your last chance to catch the Amused Moose laugh off finalists before they head off to Edinburgh. Previous winners include Jack Whitehall and Sarah Millican so you could be watching the next big thing. Amused Moose Comedy's Big Soho Night Out is at The Arts Theatre in Leicester Square. £12/£10, prebook, 8pm
POP UP SCREENING:
Parsloes Park is putting on a screening of Made in Dagenham plus additional archive footage of the area. The screening is part of Barking and Dagenham's One Borough Community show which celebrates 50 years of the borough. Free, just turn up, 8pm
CIRCUS:
Head to The Aeronaut in Acton for an intimate circus expeirence where you'll be entertained by a talented bunch of jugglers, hula hoopers, dancers, contortionists, magicians and comedians. £8, prebook, 9pm
Get Tickets
HORRIBLE HISTORIES BARMY BRITAIN:
Add some historical context to your night out at this event at Garrick Theatre in the West End where you'll be socialising with some of Britain's famous historical figures such as King John, King Charles, Admiral Nelson and the Duke of Wellington. £12.50, prebook, 10.30am/12pm
Get Tickets
Sunday 26 July

LIBERTY FESTIVAL:
To coincide with National Paralympic Day Liberty Festival at Queen Elizabeth Park in Stratford will be putting on an incredible lineup of deaf and disability arts including live music, performances, theatre, dance and a variety of tasty food. Throughout the day audio description, roaming personal assistants and interpreters will be on hand to make the day as inclusive and accessible as possible. Free, just turn up, 1pm-6.30pm
BREWING MASTERCLASS:
Fancy a full English breakfast washed down with your very own personally brewed beer? Get down to The Shakespeare in Farringdon for the perfect solution to that Sunday morning hangover. £55, prebook, 11.30am
Get Tickets
BOOKWOOD BOOK FAIR:
Bookwood is a monthly celebration of independents from the world of publishing and print. A fine mess of independent bookshops, micro-publishers, maverick book dealers and self-publishers from the DIY art & zine scene; all located at Netil Market in Hackney. Free, just turn up, noon-5pm
CHOCOLATE TOUR:
Chocoholics will be in heaven on this tour which includes seven tastings of only the finest chocolate. You'll be steeped in the history of the sweet stuff by knowledgable chocolatiers — but we'd much rather be steeped in chocolate. £15, prebook, noon
Get Tickets
WESTWAY TRUST COMMUNITY FESTIVAL:
Across the day there will be live performances from local acts and international food stalls. Children can enjoy a circus skills workshop, gladiator jousting and African drumming — if you can drag them away from the bouncy castle that is! Free, just turn up, noon-6pm
PISCO COCKTAIL MAKING:
Celebrate Peruvian Independence Day by making Pisco cocktails at Ceviche Old Street. Guests at Pisco Libre will also have the chance to taste the extensive collection of house-made Peruvian pisco infusions, alongside a history lesson about the national Peruvian spirit. £10, prebook, 5pm
FICTION FILM SCREENING:
CinemaItalia launches its new film fiction series with Banana, a film which follows the life of a young boy as he negotiates school, girls and football in his quest for happiness. £10/£8.50, prebook, 6.30pm
SHUFFLE FESTIVAL:
There's loads going on at this year's Shuffle festival including art, comedy, food, music and film. Tonight head to Tower Hamlets Cemetery Park for a film screening of Penny Woolcock's film From the Sea to the Land Beyond, accompanied by live music from British Sea Power and Inner Vision Orchestra. £21.50, prebook, 8pm
Get Tickets
FILM SCREENING:
Love a good Romcom? Snap Studios in Shoreditch are screening everyone's favourite breakup movie 500 Days of Summer. Book a pillow or take your own to cosy up under the stars. £25, prebook, 8.45pm
Get Tickets
MUSICAL/IMPROV:
Head to Etcetera Theatre for Waiting For The Call, a night of musical improvisation based on films but generated by audience suggestion, also featuring a live band. £6.50, prebook, 9.30pm
---
Learn New Skills And Make Friends At City Lit This Summer
If massage, wine tasting, foreign languages, good food or arts and crafts feature high on your summer to-do list, then why not make a holiday of your summer in the capital with City Lit? London's biggest college for adults offers a huge choice of courses for any Londoners wishing to try something new for the season.
From one-day walking tours and music taster classes to week-long photography workshops and fitness courses, there's plenty to suit every taste with over 5,000 different courses to choose from. Classes start from just £20 and are flexible, taking place across a variety of different days and times.
Take a look at what you can try and choose your favourite.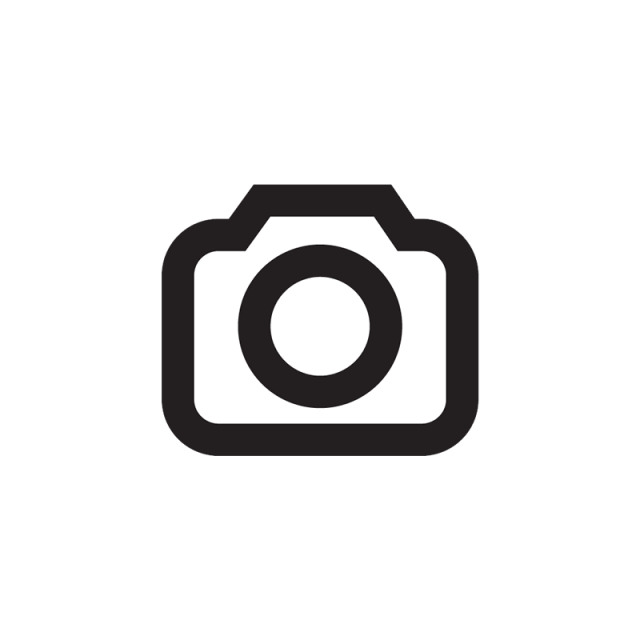 This weekend's Things to Do in London is sponsored by City Lit.
---
Other good stuff
Catch up on all latest features, see what we like in theatre and arts and browse more things to do in London.
What have we missed? Let us know what's going on this weekend, leave a comment or email tips@londonist.com
For daily ideas of things to do in London subscribe to our emails.