What we're reading
Things to do today
DANCE WITH ME: Things I Like In Bethnal Green (Dance With Me), is an exhibition of eight short films that show the passing of time in Bethnal Green. Oxford House, free, just turn up, 9am-10pm, 6-12 March
LAST CHANCE FOR UNDERWEAR: This week's your last chance to check out the V&A's comprehensive history of underwear exhibition, which we loved. Victoria & Albert Museum, £12, book ahead, until 12 March
PIZZA OPENING: Pizza Pilgrims' conquest of London continues at a pace hotter than the ovens that fire the doughy delights; this time they've come to Shoreditch. It's BYOB and if you bring a chocolate bar they'll calzonify it for you. Monday's their first day, so to celebrate it's 'pay what you like'; with all proceeds going to the Samaritans. Pizza Pilgrims Shoreditch High Street, pay what you like, just turn up, 11.30am-11pm
GLOBAL (LUKE)WARMING: Between the two polarised opinions on global warming, a third approach has appeared. It states the world's getting warmer but it's not so bad. Professor Tim Palmer investigates this viewpoint from a rigidly scientific perspective. The Royal Society, free, just turn up, 6pm
CRIME FICTION: A panel featuring some of the best crime writers in the business will be talking about their books which keep readers up late into the night. Browns - The Judges Courts, £7, book ahead, 6.30pm-7.30pm
SPELLING BEE: Ever looked at a children's spelling bee and thought you could do so much better? Well now it's time to put your money where your mouth is with the London adult spelling bee. Take part, or just watch the madness unfold. Drink, Shop & Do, £5, book ahead, 7pm-8.30pm
UKULELE HOOTENANNY: Whether you're a beginner or an expert ukulele player, you're welcome at this ukulele hootenanny. Borrow an instrument or bring your own and take part in renditions of old classics and modern pop songs on the ukulele. Queen of Hoxton. Free (£20 refundable deposit), 7pm-12am
COMEDY DOCTOR: Is it possible for a doctor to diagnose and save the NHS in one comedy show? Well Dr Phil Hammond is giving it a shot. Leicester Square Theatre, £15/£12, book ahead, 7.15pm
GIANT NIGHT OUT: The latest in the superb Milestones series sees John Coltrane's masterpiece Giant Steps performed in its entirety. Opportunities to hear such genre-defining music played live are rare; don't miss this one. The Jazz Cafe, £10, book ahead, doors 7.30pm
Art review: a water contraption
Tokyo's subway is state of the art, but often fixes for leaks are very makeshift, such as a piece of plastic sheeting. Yuko Mohri has used this to inspire her creation where water moves throughout the installation and interacts with everyday items in a fascinating flow. Yuko Mohri: More More [Leaky] at White Rainbow, 47 Mortimer Street, W1W 8HJ, free Until 11 March ★★★☆☆ (Monday-Saturday)
Theatre review: Danish modern
If you can get a ticket, we think you'd love the Almeida Hamlet, even if you're not specifically lusting after Andrew Scott (Moriarty from Sherlock) pitching to rival Cumberbatch's star turn in the same role.
It's Shakespeare for the 'Borgen' generation; a slick and surveillance-heavy visual on a cool penthouse set where Juliet Stevenson's splendid dirty dancing Gertrude can shag Claudius on a couch while the Norwegian ambassador paces the corridor. Enjoy cute turns of Amaka Okafor and Calum Finlay as Rosencrantz and Guildenstern or Jessica Brown Findlay's bathtub-dunking Ophelia, but even though you could ice a cake during some of his pauses, it's Scott's softly spoken, vulnerable and charming Dubliner Dane that holds your gaze and speaks the famous lines completely afresh, and as if to only you. Hamlet, Almeida Theatre, Almeida Street, N1 1TA £10-38 28 February-15 April ★★★★★ Johnny Fox
Good cause for the day
PAINFUL COMEDY: Laugh Till It Hurts brings together a fantastic collection of comics (including the reliably excellent Ed Byrne) in aid of the children's charity Barnardo's. The Hippodrome Theatre, £22, book ahead, 29 March, 7.30pm
Funzing
Fun things to do with our friends and sponsor Funzing.
LDN Talks @ Night | The Science of Psychedelics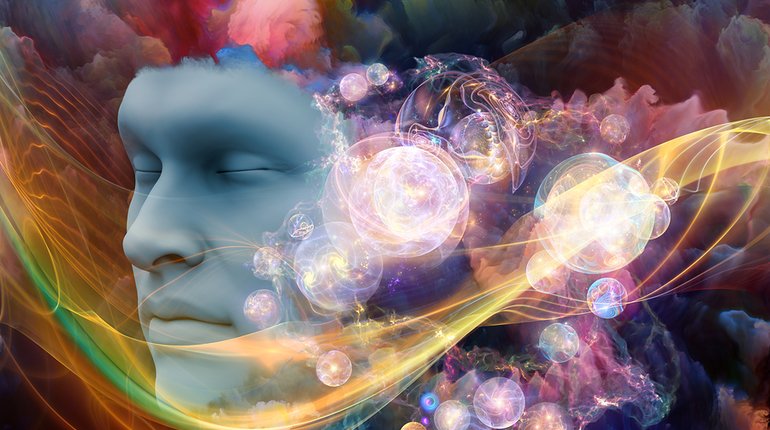 Scientific research is resuming on how psychedelics affect the weirder aspects of human consciousness. This talk from Dr David Luke engages in current study into pyschedelics and their historical use in shamanic rituals. Be prepared, you might leave with more questions than answers.
Get tickets
Talk: Neuroscience of Powerful Habits
Every January you do the same thing. You make a New Year's resolution to lose weight, be thriftier, quit smoking or possibly even to start exercising. Yet how many of us find ourselves in the exact spot we started in once the month is up? This talk by Dr Gabija Toleikyte, explains why the brain resists changing habits of a lifetime. She'll also explain how to create long lasting change, by working with your brain rather than against it.
Get tickets
LDN Talks@Night |Insights of a War Crime Investigator
What would you say face-to-face to Saddam Hussein? How would you feel digging up the mass graves of Kosovo? Jonathan Tait-Harris will share experiences from his jobs as a policeman, soldier, war-crimes investigator and adviser to UK and Iraqi governments. £10
Get tickets