Things to do today is sponsored by Alexandra Palace.
What we're reading
Things to do
INCLUSIVE CITIES: How can we build them? Speakers talk us through what an inclusive city looks like for them, exemplifying the best case studies of cities working through complex challenges, to become a city for all. A Q&A session follows. iNDUSTRY, 20 East Road, free, book ahead, 9.30am-11.30am
U-BOATS: Can you imagine if there were still bombed-out houses and factories wrecked by air raids? What lies off the east coast of Britain is the maritime equivalent. Learn about the hundreds of wrecks that have remained here since the first world war, in this free talk. The National Archives, free, book ahead, 2pm-3pm
NATIONAL THEATRE: Dividing public opinion since it opened in 1976, the National Theatre opens up for a 90 minute tour of its architecture. It's placed in the top five of both the most hated and loved British buildings. Where do you stand? The National Theatre, £12.50, book ahead, 2.30pm-4pm
HISTORICAL MIGRATION: Beginning with the story of European migration to other parts of the world, this lecture goes on to explore the repeated experiences of forced population exchanges, flight, and ethnic cleansing in Europe in the 20th and early 21st centuries. Museum of London, free, just turn up, 6pm-7pm
---
Sponsor message
Mac and Cheese and Mojitos: StrEATlife festival returns
On 17 and 18 June, an epic street food and craft beer festival is heading to London, with free entry for everyone. There'll be plenty of traders, live music and one of the best views in London, making StrEATlife a no-brainer for anyone looking for a fun summer day out. The June edition features the fabulous Showhawk Duo headlining on Saturday and Reggae Roast on Sunday — get ready to dance.
Check out live demos from top street artists and prepare for some serious decisions about what to eat. From churros and tacos, to wholefoods and steak, wash it all down with a great range of craft beers and cocktails.
Click here to check out which traders will be appearing.
---
CROSSRAIL HERITAGE: As Crossrail is about to thunder beneath the city, take a peek at the amazing finds during construction and hear architectural historian William Filmer-Sankey speak on the effects the works might have (and have already had) on the many listed buildings along the route. The Gallery, 77 Cowcross Street, £8, book ahead, 6.30pm
MELTING POT: This walk celebrates 350 years of Soho immigration — from success stories to big historical events. Take in Soho Square, an atmospheric graveyard, a period street and iconic eating and drinking venues. Tottenham Court Road tube, £10/£7, book ahead, 6.30pm-8.15pm
THAMES TUNNEL: A talk in the Brunel Museum tunnel shaft, detailing the life of Marc Brunel. Mistreated and highly regarded, he ended up in prison, but was bailed out by influential friends. With his spirit intact, he invented modern shield tunnelling and put it into practise, constructing the revolutionary Thames Tunnel. Brunel Museum, free, book ahead, 6.30pm-9pm
CURIOUS KEW: A rare opportunity to step into the palace when everyone else has gone home. Prepare to hear remarkable Georgian tales, uncover hidden cellars and discover spooky attics not normally accessible. Refreshments included. Kew Gardens, £15, book ahead, 6.30pm-9.30pm
CHANGING CONSUMPTION: What is the best way to change our electricity consumption habits? Years ago, we were encouraged to consume more of it. Hear about historic and contemporary attempts to change attitudes towards electricity, and consider whether this is the best approach. Wellcome Collection, free, book ahead, 7pm-8.30pm
Art review: trippy visuals
Benedict Drew is an artist who can be best described as weird for weird's sake. This is no bad thing as his bright colours, trippy visuals and chaotic installations are fun to explore, even if we don't get much more than a optical treat from them. Benedict Drew: The Trickle Down Syndrome at Whitechapel Gallery, free. Until 10 September. ★★★☆☆ (Tuesday-Sunday)
Theatre review: comedy comfort food
It is a great comedian who can adjust the trajectory of their hit show, spinning it into something even more side-splitting and poignant than before. When Jack Rooke took to the road with Good Grief three years ago, it was about the death of his dad — just as Rooke was doing his GCSEs. Suddenly — as Rooke was performing part of the show alongside hero Meera Syal — it became about someone else too. Good Grief is a bittersweet yarn of family upheaval, that doesn't so much batter death with comical blows, as sit down with a nice cup of tea and buttered Soreen, and mull things over with it. Comedy comfort food, if you will. Here's your last chance to see the show before it's laid to rest. Jack Rooke: Good Grief, Soho Theatre, 21 Dean Street, W1D 3NE, £15/£12.50. Until 17 June. ★★★★☆ Will Noble
Art review: dust to dust
This photography show is nothing but dust, quite literally. All the photographs use dust as the medium. We see some innovative uses such as virtual dust clouds, an image of a factory collapse and a heartbreaking view of Hiroshima and Nagasaki. But most of the images are simply dusty landscapes. It resuls in a rather dry show. A Handful of Dust: Photography after Man Ray and Marcel Duchamp at Whitechapel Gallery, free. Until 3 September. ★★☆☆☆ (Tuesday-Sunday)
Theatre review: Annie
Miranda Hart's Miss Hannigan is disappointing, to say the least. Too likeable, her rendition of the cruel, gin soaked orphanage director falls as flat as her American accent. Elsewhere, screechy singing is rampant, particularly from Annie (Madeleine Hayes) who is all smiles but no heart. Show highlights include solid performances from secondary characters (e.g. the orphans) a vibrant set, a well rehearsed but sparse dance troupe and the impressively talented Amber, who plays Sandy the dog. Together, they are not quite enough to lift this musical classic to its deserved place. At best, this revival offers a hopeful message packaged as light family entertainment most suitable for the young. Annie, Piccadilly Theatre, 16 Denman Street, W1D 7DY. Tickets are between £20-£110. Miranda Hart appears as Miss Hannigan until 17 September 2017 ★★★☆☆ Sophia Shluger
Good cause for the day
MIDSUMMER MERRIMENT: Infamous night mayor of Balham, Arthur Smith, hosts a special comedy night alongside Paul Sinha. In aid of Tooting based refugee charity CARAS, as part of National Refugee Week. Tooting Market, £12.50, book ahead, 7.30pm-10.30pm
Fun things to do with our friends and sponsor Funzing...
London is a city of incredible transformation. With structural remains that date back to ancient history still in existence, this unique walking tour takes in Lost London in all its former glory. From the Titanic booking office to the graveyards of man's best friend, you'll discover the weird and wonderful places that used to exist in the capital but are now only committed to memory. Using old photographs, newspaper cuttings and stories from the past, you'll be amazed at what has largely been written out of our history books... Get tickets
Take to the waters and glide about in this beginner paddleboarding session. By the end of it, you'll be standing up and paddling solo, and there's plenty of help on hand to improve your technique. Change of clothes required. Get tickets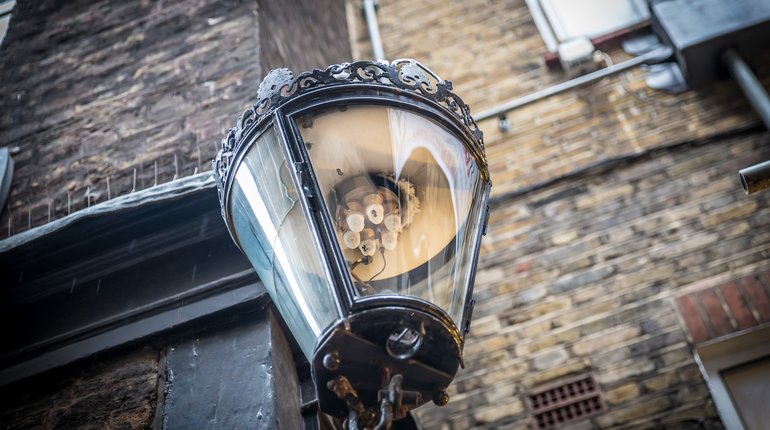 Cross gas lit alleyways and stroll by ancient pubs as you discover forgotten parts of London. See the world's smallest police station and visit London's most superstitious hotel on a walking tour covering everything weird, wonderful and London. £12 Get tickets
Whether you're a pre-grated cheddar sprinkler or mimolette fan, this cheesy walking tour will delight your senses. Starting off at a cheese counter in Mayfair that has been serving for more than 300 years, you'll tour the city's best dairy delights - including Fortnum & Mason, where the royals get their fix. Get tickets