Things to do today is sponsored by the Museum of London.
What we're reading
Things to do
WALTHAMSTOW WETLANDS: Cyclists, walkers, birdwatchers, anglers and red-faced joggers now have free access to a 211-hectare nature reserve, just a 15-minute journey from central London. Complete with restored Grade I Engine House-turned cafe and a Grade II listed Coppermill Tower which offers views of the City and the wetlands. Walthamstow Wetlands, free, just turn up, 9.30am-4pm
TWILIGHT ABSEIL: Gear up to abseil or slide down that big red sculpture in Queen Elizabeth Olympic Park, as the sun sets over London. It's staying open late on selected evenings over the next couple of weeks. After your descent, recover your nerves with a glass of prosecco. Just want to admire the view? That's OK too. ArcelorMittal Orbit, various prices, book ahead, 5pm-9pm
MUSEUM LATE:Enjoy a drinks and canape reception before hearing a talk about the history of anaesthesia and mesmerism, from the days when pain relief meant knocking back brandy, to the introduction of hypnosis. 21 Portland Place, £13.15-£16.32, book ahead, 6pm-9pm
LANTERN FESTIVAL: Lanterns are said to illuminate our past, light the path to our future, and also make pretty Instagram pictures. Join the grand finale of Waltham Forest Parks Festival to see and snap this light spectacle. Langthorne Park, free, just turn up, 6pm-10pm (repeated on Saturday)
INTERACTIVE PERFORMANCE: Ever get the feeling you're being watched? For one night only the BFI will be bugged and your conversations turned into a live soundscape, to coincide with a screening of Francic Ford Coppola's paranoia thriller The Conversation. BFI Southbank Foyer, free, book ahead, 6.20pm/8.45pm
---
Sponsor message
Meet Paddington bear at the Museum of London this half term
With Paddington 2 hitting the big screen this autumn, London takes centre stage as everyone's favourite marmalade-loving bear adventures around the capital. To celebrate, the Museum of London is hosting a special behind the scenes display, and during half term, visitors will even get a chance to meet Paddington himself…
From 21 October - 29 October, fans can expect a whole host of family-friendly, Paddington themed special events and activities at the museum — including lively drama workshops and storytelling from Michael Bond's daughter, Karen Jankel. And then there's the biggest highlight of all: the chance to meet the bear himself, as Paddington pays an exclusive visit on Tuesday and Thursday during half term.
Don't worry if you can't make it for a meet and greet, though — from 19 October-19 December, visitors will also be able to get a unique behind-the-scenes peek at costumes and props from the upcoming film, in a special behind the scenes display. Costumes and props on show include Paddington's very own outfit, costume designer sketches, and even the pop-up book that Paddington is trying so hard to buy for his Aunt Lucy's 100th birthday.
Behind the Scenes of Paddington 2 is on at the Museum of London, from 19 October-19 December 2017. Half term activities run from 21 October-29 October. Admission is free.
---
LITERARY SUPPER CLUB: Dine like a character in Virginia Woolf's A Room of One's Own at this literary supper club hosted by Kate Young, author of The Little Library Cookbook. Waterstones Tottenham Court Road, £25, book ahead, 7pm
JAPANESE SANDSCAPES: Descend into a world of Asian percussion, sand art, rice bowls and Japanese beverages in celebration of Japan's active volcano, Mount Fuji. Brunel Museum (Rotherhithe), £10/£5, Book ahead, 7pm, until 21 October
AUTHOR CHAT: Join fantasy novel fans in packing out the Royal Festival Hall to hear 'His Dark Materials' author Philip Pullman discuss why he's chosen to return to Lyra's world in his new book La Belle Sauvage: The Book of Dust Volume One. Royal Festival Hall, £20-£45, book ahead,7.30pm
POWER UP: Gaming geeks, retro fans and anyone with a competitive streak should head to this retro games room, which has been kitted out with 180 consoles so you can get nostalgic over PacMan as well as test the latest VR experiences. Science Museum, various prices, book ahead, until 31 October
AVANT-GARDE ART: A photographic look at the American Avant-garde through the lens of 4 Saints on 3 Acts, a modernist opera — groundbreaking for its all African American cast, libretto by Gertrude Stein and score by Virgil Thomson. The Photographers' Gallery, £4/£2.50, just turn up, until 11 February 2018
Good cause of the day: Go to this gig in aid of the Albert Kennedy Trust
Grab a pint and listen to live music from The Black Smock Band and friends who are performing to raise money for the Albert Kennedy Trust, a charity supporting vulnerable LGBT 16-25-year olds. Gallery Cafe, £5.90, book ahead, 7.30pm-10pm
Fun things to do with our friends and sponsor Funzing...
London is a city of incredible transformation. With structural remains that date back to ancient history still in existence, this unique walking tour takes in Lost London in all its former glory. From the Titanic booking office to the graveyards of man's best friend, you'll discover the weird and wonderful places that used to exist in the capital but are now only committed to memory. Using old photographs, newspaper cuttings and stories from the past, you'll be amazed at what has largely been written out of our history books... Get tickets
Take to the waters and glide about in this beginner paddleboarding session. By the end of it, you'll be standing up and paddling solo, and there's plenty of help on hand to improve your technique. Change of clothes required. Get tickets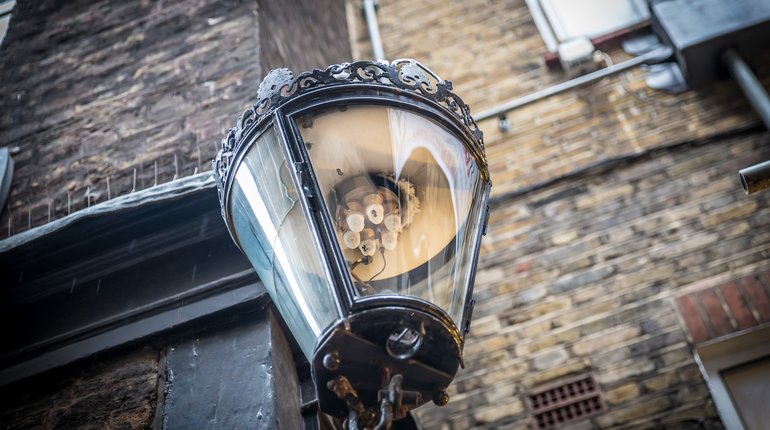 Cross gas lit alleyways and stroll by ancient pubs as you discover forgotten parts of London. See the world's smallest police station and visit London's most superstitious hotel on a walking tour covering everything weird, wonderful and London. £12 Get tickets
Whether you're a pre-grated cheddar sprinkler or mimolette fan, this cheesy walking tour will delight your senses. Starting off at a cheese counter in Mayfair that has been serving for more than 300 years, you'll tour the city's best dairy delights - including Fortnum & Mason, where the royals get their fix. Get tickets