Things to do this weekend is sponsored by Alexandra Palace.
All weekend
HALAL FOOD FEST: The only halal food festival of its kind in the UK returns to London, showcasing the best in halal food from 100 vendors from around the globe. Tuck into chicken, lamb, curry and more, safe in the knowledge that it's all halal. Tobacco Dock, £10, book ahead, 11am-7pm, 19-20 August
BABY: A toe-tapping dance show focusing on the relationships between women of different generations in the birth and bringing up of Baby, followed by an on-stage disco for all the family. Part of the Camden Fringe. The Cockpit, £6.50, book ahead, 11.30am-12.30pm, 19-20 August
JAZZ WEEKENDER: Jazz purists and musical generalists looking for a new favourite band will all love this Summer Jazz weekender — an intimate community festival showcasing the best in talent from the genre. There's street food and activities for the kids too. The Gateway Pavilions (North Greenwich), free, just turn up, 1pm-9pm, 19-20 August
PIANO DUET: Pianists Kate Whitley and Richard Uttley recreate music for a whole symphony orchestra with just two people on one keyboard, in this exciting piece originally written for ballet rehearsals. Bold Tendencies (Peckham), £10, book ahead, 8pm-9pm, 19-20 August
FUTURE FOREST: It might not be the first place to cross your mind when you think of the great outdoors, but Westfield is hosting an indoor forest, designed to give an insight into the future of nature and its role shaping urban landscapes. Westfield London (Shepherd's Bush), free, just turn up, midday-8pm, 15-28 August
SECRETS OF THE MOVIES: A snapshot of contemporary poster design and behind the scenes photography from the best UK films released in cinema this year. Don't forget to check out the LEGO model cinema, too. The Gallery (Soho) free, just turn up, until 24 August
LOCAL FRINGE: If a trip to Edinburgh Fringe isn't on the cards, no worries because Camden Fringe has you sorted with a whole heap of shows, from comedy to opera, and Q&As to poetry slams. Various locations and prices, book ahead, until 27 August
---
Sponsor message
Head to this street food, craft beer and live music festival
If that sounds up your street, head to Alexandra Palace on 19 and 20 August for StrEATlife. Headlined by the epic DJ Yoda on Saturday, and supported by the likes of Temple Funk Collective, this is a weekend with tunes and food at the top of the agenda.
Try halloumi fries before tucking into woodfired pizza, or go for churros and chocolate washed down with a pint of craft beer. There'll be plenty of veggie and vegan options and ample choice in the way of drinks, from creative cocktails to a dedicated Pimms bar.
Boasting some of the best views in London, this is a street food festival like no other, set in the glorious grounds of Alexandra Palace. Entry is completely free, and food and drink requires cash. Here's what you can expect at the August edition of StrEATlife.
---
Saturday 19 August
SEA CADETS: Cadet Kelly eat your heart out, these young Sea Cadets from across the UK are showing off their impressive musical skills against the backdrop of the Tower of London. This event is only held every two years so catch it while you can. Tower of London, free, just turn up, 9am-4pm
WALKING TOUR: Based on interviews with residents of Kennington and Vauxhall, Memory Maps SE11 have devised a walking tour of the area's architectural history, led by Stephanie Odu, a former resident of the district. Feel free to bring sketchbooks and drawing materials. Jamyang Buddhist Centre (Kennington), £15, book ahead, 11am-1pm
O CANADA: In an exhibition to coincide with the 150th birthday of Canada, it's your last chance to see this gallery of Canadian artists such as Andy Dixon, Thrush Holmes, and Andrew Salgado. BEERS London (Old Street), free, just turn up, 11am-5pm
VINTAGE FAIR: If flares and suede jackets are your kind of thing, then there's no better place to spend your Saturday afternoon than this vintage fair. There's a bar and kitchen to see you through the event, too. Star of Bethnal Green, free, just turn up, noon-5pm
SPOTLIGHT: Local businesses come together for a day of free on-street activities, promotions and offers, including performances from Disney's West End musicals and a 250-piece choir. The best bit? The whole area is completely traffic free for the day. Seven Dials, free, book ahead, noon-6pm
SUMMER FESTIVAL: This summer festival takes over Great Suffolk Street, bringing together some of the best talent from across Africa and the Caribbean. With three live music stages and a plethora of food stalls and activities, there's plenty to take in. The Africa Centre, free, just turn up, noon-10pm
DOWN THE GARDEN PATH: How about a blissful afternoon of music in Bethnal Green to make the most of your Saturday? Here's hoping that the sun gods are on your side. The Gallery Cafe, free, just turn up, 1pm-8pm
HIDDEN HISTORY: Travel across 150 years of tube history in just two hours, starting at London's first ever Underground station and finishing at one of it's futuristic, space-age ones. All revenue from the tour goes to Guide Dogs for the Blind Association. Paddington mainline concourse, £20, book ahead, 2pm-4pm
CEILIDH DANCING: Come and dance, Scottish style. There'll be live music and a family friendly atmosphere, so no matter what your skill level, you needn't be afraid to put your dancing shoes on. Kensington Gardens, free, just turn up, 2pm-4pm
VICTORIAN INVENTORS: Uncover the unusual and unfamiliar stories of Victorian ingenuity in this relaxed walking tour from Londonist contributor Laurence Scales. From forgotten heroes and their curious enterprises to the ornamental gardens of Regent's Park, this tour will appeal to anyone who enjoys the scientific side of our culture. Baker Street station, £12, book ahead, 2.30pm-5pm
OUTDOOR CINEMA: Have the time of your life at this screening of rom-com classic Dirty Dancing, set in the beautiful surrounds of Kennington Park. Food and popcorn is available, and don't forget to wrap up warm. Kennington Park, £12, book ahead, 7pm-late
THE OTHER PARADISE: The Royal Academy turns into your playground for the night in this boutique arts festival inspired by ideas of paradise. The dress code? Otherworldly sublime. We're not sure where to begin with that one... Royal Academy of Arts, £45, book ahead, 7pm-11.45pm
Sunday 20 August
MAKE IT SUNDAY: Relax by the beach in a deckchair, right in the heart of London. This free festival features a huge programme of activities, food and live music — perfect for a cheap day out. Bond Street, free, just turn up, 10am-6pm
BRUNCH UPON A TIME: Bored of brunch? This one's a little different, complete with a fabulous theatrical troupe that will have you singing along to all your favourite fairytale songs. Dressing up is actively encouraged, with magical prizes (read: shots) to be won. Drink, Shop & Do (King's Cross), £42, book ahead, 10.30am-4pm
JUST FOR BIRDS: Cook up a treat for the feathered friends that live in your garden with these bird-feeder garlands, made using ingredients you'll easily find in your kitchen cupboard. Keats House (Hampstead), free, just turn up, 1pm-4pm
DEATH AND DEBAUCHERY: This two hour walk recounting famous murders, executions, ghostly happenings and lecherous coffeehouses is sure to leave you reeling. All revenue from the tour goes to Guide Dogs for the Blind Association. Dominion Theatre, £12, book ahead, 2pm
TUNES ON THE THAMES: Board the barge and hear some performers with some crazy pipes, as they perform cheesy classics, chart toppers and pieces from musical theatre. The Battersea Barge, £6, book ahead, 4pm-6pm
UKULELE WORKSHOP: Have you mastered the basic chords and strums, but keen to take your playing to the next level? Top instructor Tel Smith will show you all the techniques to really make your uke playing stand out from the crowd. The Half Moon (Putney), £10, book ahead, 4.30pm-6.30pm
ICE KARTING: Yeah, you read right; ice karting. Go-karting on ice. Tempted? You can now take part in an ice karting session at Queens ice rink. Up to 8 people at a time can take to the ice in petrol powered karts, competing to do the most laps in the allotted time. Team Londonist had a go and it all got a bit competitive. Queens (Queensway), £50 per person, book ahead, Tuesday and Sunday evenings, 6.30pm-10.30pm
SONGS ON FILM: Joe Stilgoe pays tribute to all your favourite films, as he raids his collection and adds his own original stylish orchestrations to some of the most memorable moments in cinematic history. Regent's Park Open Air Theatre, various prices, book ahead, 7.45pm
Fun things to do with our friends and sponsor Funzing...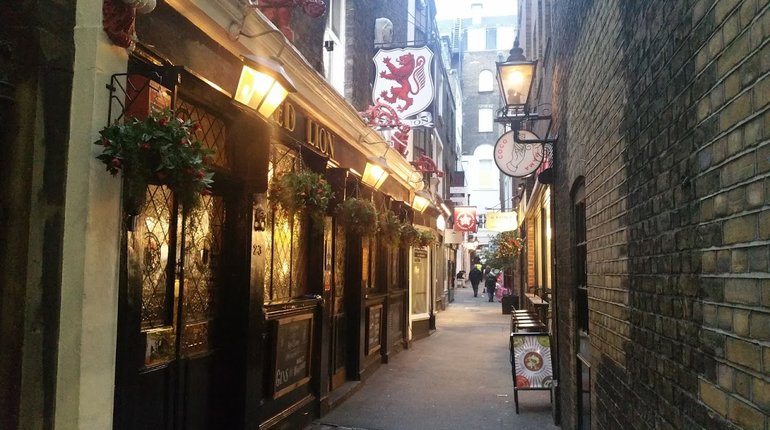 London is a city of incredible transformation. With structural remains that date back to ancient history still in existence, this unique walking tour takes in Lost London in all its former glory. From the Titanic booking office to the graveyards of man's best friend, you'll discover the weird and wonderful places that used to exist in the capital but are now only committed to memory. Using old photographs, newspaper cuttings and stories from the past, you'll be amazed at what has largely been written out of our history books... Get tickets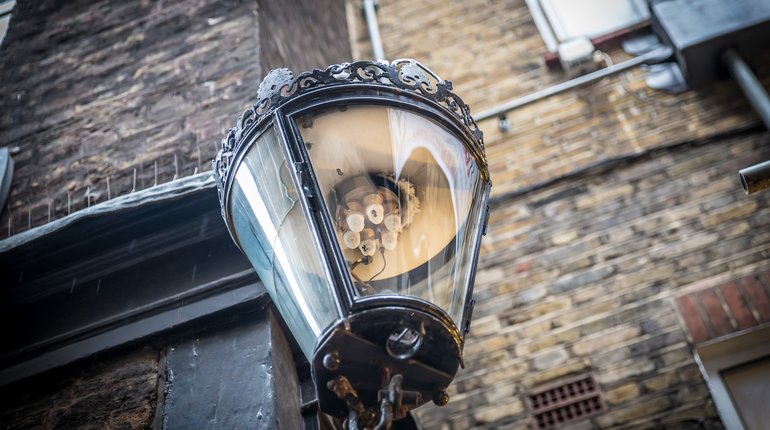 Cross gas lit alleyways and stroll by ancient pubs as you discover forgotten parts of London. See the world's smallest police station and visit London's most superstitious hotel on a walking tour covering everything weird, wonderful and London. £12 Get tickets
If you've never paired ceramics and prosecco before, why on earth not? It's a match made in heaven as Sam and Diana, co-creators of 'Make Your Own', prove at their wonderfully welcoming ceramic painting workshop. Pull up a stool, don an apron and get to work on your very own mug, plate, tile, bowl or ornament. They provide the ceramics as well as a selection of patterns, and will show you exactly how to transfer designs and paint to your heart's content. It's BYO so feel free to pop the prosecco and enjoy the company of like-minded Londoners as you get stuck into your creations. Get tickets
Take to the waters and glide about in this beginner paddleboarding session. By the end of it, you'll be standing up and paddling solo, and there's plenty of help on hand to improve your technique. Change of clothes required. Get tickets