Impressive food doesn't just mean expensive, high-end tasting menus (which often aren't that impressive anyway). We appreciate everything from intricately pleated dumplings to skillfully smoked barbecue. Here's London's most impressive food.
St. John
It's rare for restaurants to kick off whole food movements, but that's what Fergus Henderson did with St. John and 'nose to tail' eating. Impressive. This is still one of the top British restaurants in London and even if you're not up for dishes like the now infamous bone marrow with parsley salad, there's plenty of other classics to choose from.
Their Welsh rarebit, crab on toast or even simple egg mayo sandwich from the bar menu are all impressive due to the fact that they're seemingly so simple -- it's all in the attention to detail however. Don't miss pies, game... anything, really. We can easily lose three hours in here over lunch. So should you. Worth revisiting if you've not been in a few years.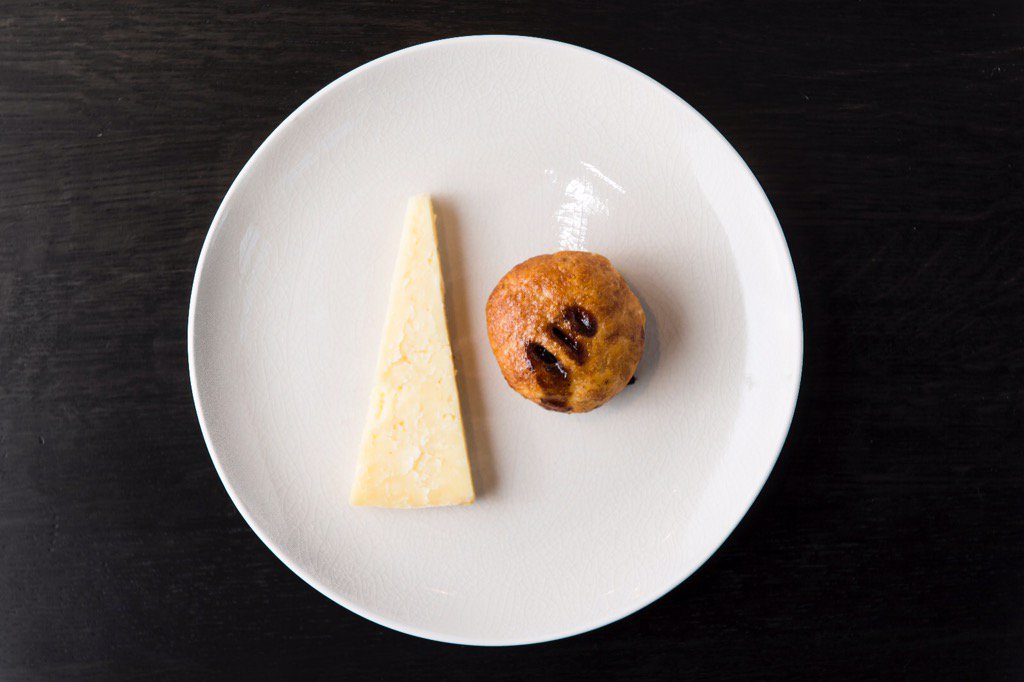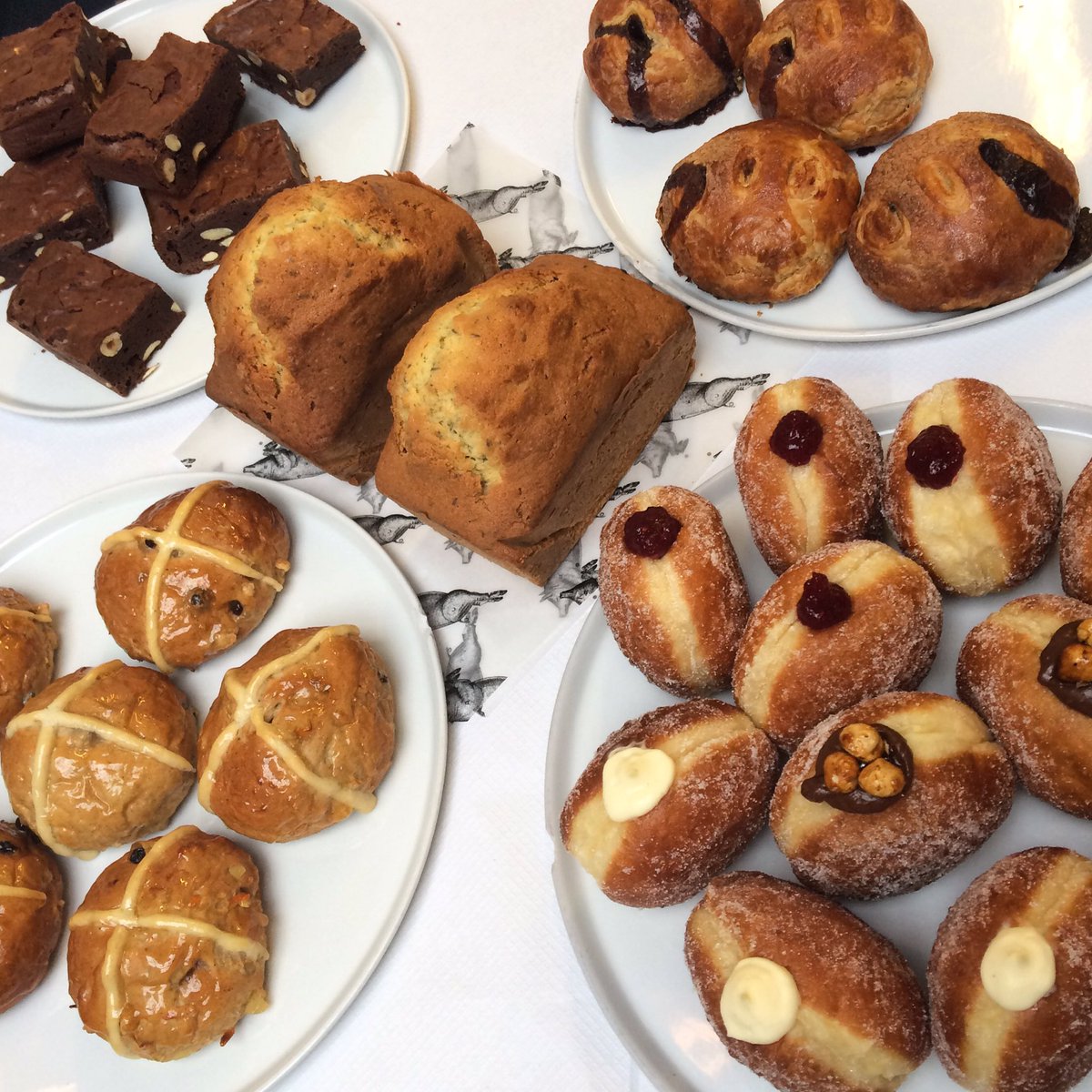 Sushi Tetsu
Seven seater restaurant Sushi Testu continues to serve the best sushi in London. A set menu is prepared in front of you by chef Toru Takahashi and it really is a revelation, particularly if you've never visited Japan. The sushi rice comes warm, perfectly seasoned and sculpted, while the fish glistens, some of it blow torched briefly, some of it delicately seasoned with a drop of soy or wasabi. It's flawless, elegant food. It's also problematic because once you've tasted this sushi, you won't want to go back to the regular London offering. Getting a table is hard, so keep an eye on their Twitter feed for cancellations, which get snapped up in minutes, sometimes seconds.
A Wong
There are many good dumplings to be found in London but A Wong is impressive because theirs are so perfectly formed. The soup dumplings here are exemplary, and definitely worth burning your mouth for, their delicate top knot twists tempting a nibble too soon. Even more stunning are the custard buns, pale and speckled orange, topped with leaves like tiny delicate fruits, plump with sweet custard. Apart from the skill involved in making them, they're impressive because they're different to other dim sum custard buns, which can stray into Bird's territory (not that there's anything wrong with that now and again).
We must also give credit to A Wong for kickstarting a new wave of Actual Places to Eat in Victoria, something that didn't exist for such a very long time.
The Clove Club
This east London trailblazer is frequently included in lists of the best restaurants in the world and standards are higher than ever. Formerly a supper club, this group made a name for themselves by creating playful, skilfully cooked dishes which made people smile as much as satisfied their need for a great tasting dinner. Never thought of fried chicken as chic? You should see their dainty version served with pine salt. The Pengest Munch.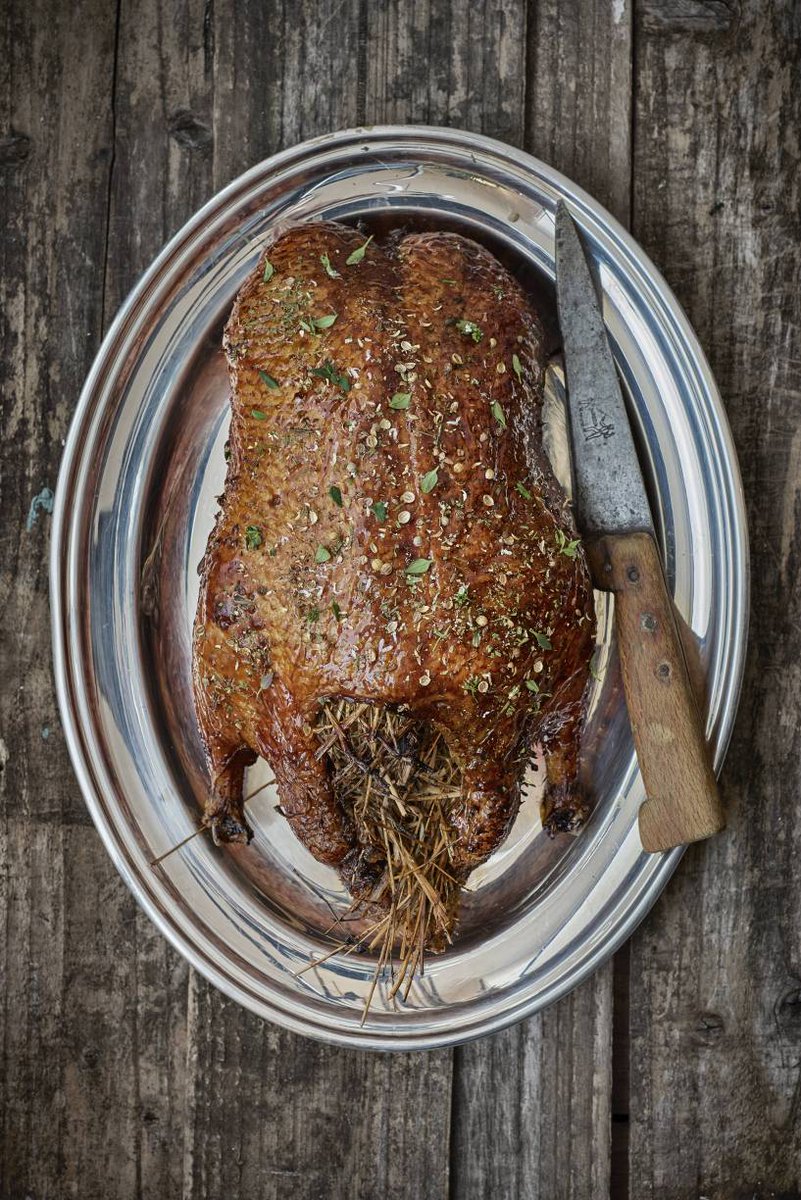 Gymkhana
Everything the Sethi family touch is gold (Trishna, Motu delivery, Bao) and Gymkhana is no exception. If you want high end Indian food, head here (although do try to ignore the cringe-worthy colonial decor).
The tasting menu is brilliant, but we've also had more fun than is natural going a la carte, and the muntjac deer biryana you've seen all over Instagram really is all that; the rice within is fragrant and perfect (they have a special rice chef) while the lid is sealed in the traditional manner, with pastry, so they cut it at the table, releasing spiced puffs of steam. If you're anything like us, you'll grab that spoon and insist on cutting into it yourself. Really though, you can't order badly. The spicing is intense and all the dishes are flawless. You'll pay accordingly.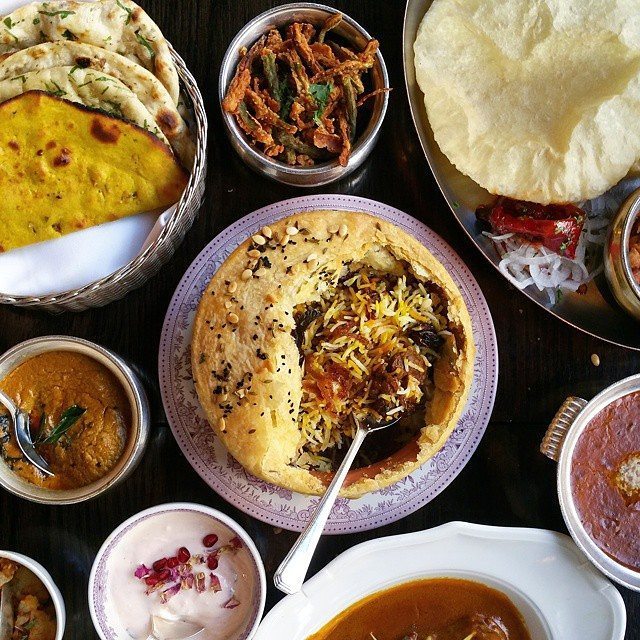 Blacklock
This temple to meat produces a magnificent roast that is arguably London's best. Whole joints of meat are hung over English oak to cook slowly, their meat juices dripping below, sending up sizzles, smoke and the most incredible smell. The medium rare meat is then served with gargantuan Yorkshires, duck-fat roasted potatoes, carrots, broccoli and bone-marrow gravy. Extra sides are available too -- cauliflower cheese, roots with gremolata (a peppy seasoning of lemon, garlic and parsley) and minted peas. There are sauces of course (horseradish, mint, apple) and you can order a meat combo for two or more people combo to avoid any arguments. It's magnificent.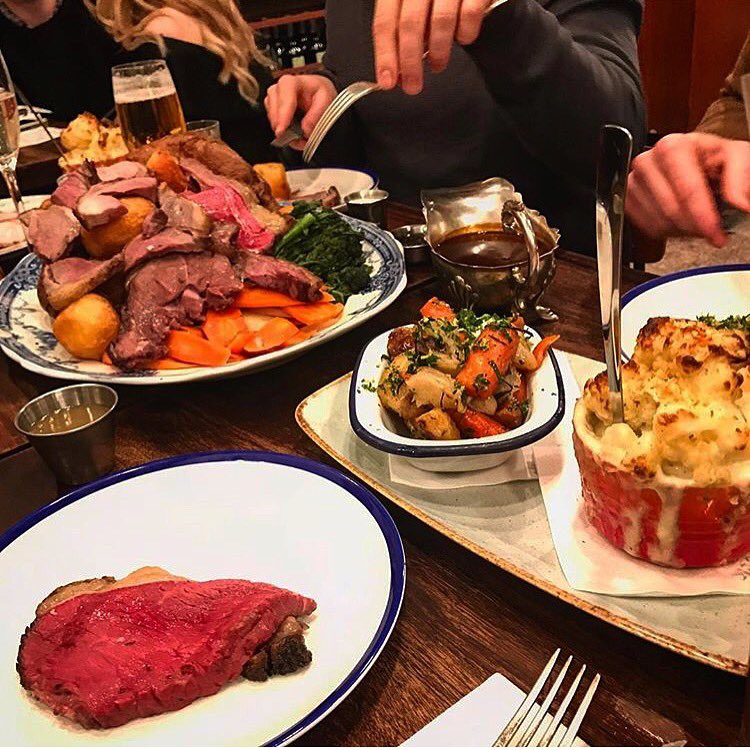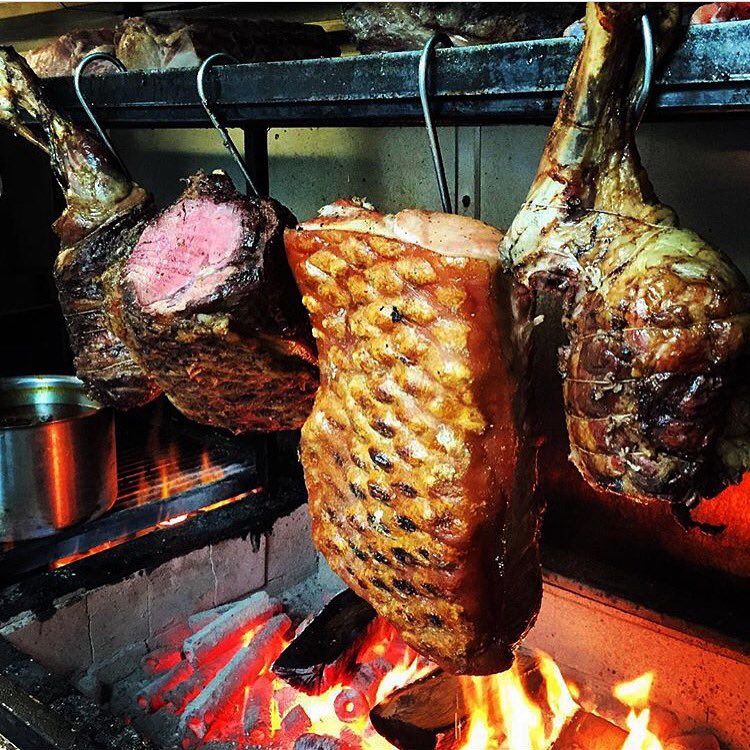 Dominique Ansel Bakery
This bakery is kind of ridiculous but certainly impressive. The staff take themselves very seriously, and the decor has the same effect as walking into a bright white squash court with a hangover (we think they want to show off the pastries). Luckily, the goods themselves are excellent.
We have no shame in our love for the cronut, which is very impressive with its many layers of sugar crusted pastry and oozing cream, and the cookie shot is great too -- oh how we wanted to hate it. The patisserie skills cannot be put down -- we just wish they'd all chill out a bit. Impressive or not, it's only cake.
Deliveroo now from Belgravia
Kiln
This is one of the most fascinating kitchens in London with its clay pots, mysterious funk-laden curries and serious attention to detail. The food is Northern Thai and it's like nothing else in London -- that's impressive. The menu is a result of extensive travel and research in Thailand and it shows. The flavours will blow your mind. Sometimes literally. On that note, we can recommend the Tamworth pig and long pepper curry which is so freakin hot, you'll be hallucinating by the third mouthful. It's lovely, though. No really. Also try the dressed raw langoustines with Kaffir lime and sweet mint. Exquisite seafood.
Smokestak
This street food stall turned full on restaurant is cooking some of the best barbecue in London right now, and certainly the best brisket. Inside giant hulking smokers are racks of ribs and packets of beef, rustling inside butchers' paper. It's barbecue, but with influence from owner David Carter's background in Barbados, so it combines smoking with direct grilling, the secret to his spectacular ribs.
Everything is great here and David is keen to point out that they're a restaurant that does barbecue, not just a barbecue restaurant, which is perhaps why it seems so refined. Do not miss the sticky toffee pudding, which is up there with the best. Read our full review.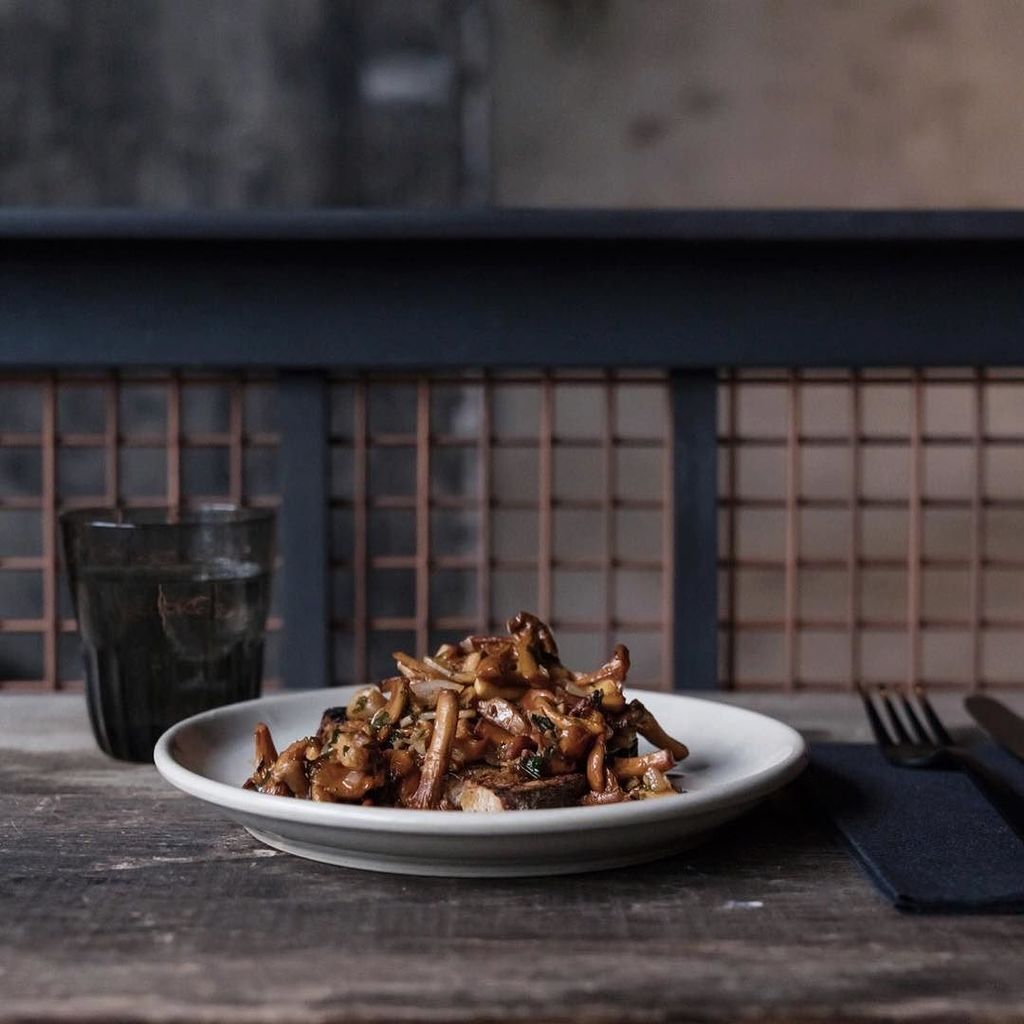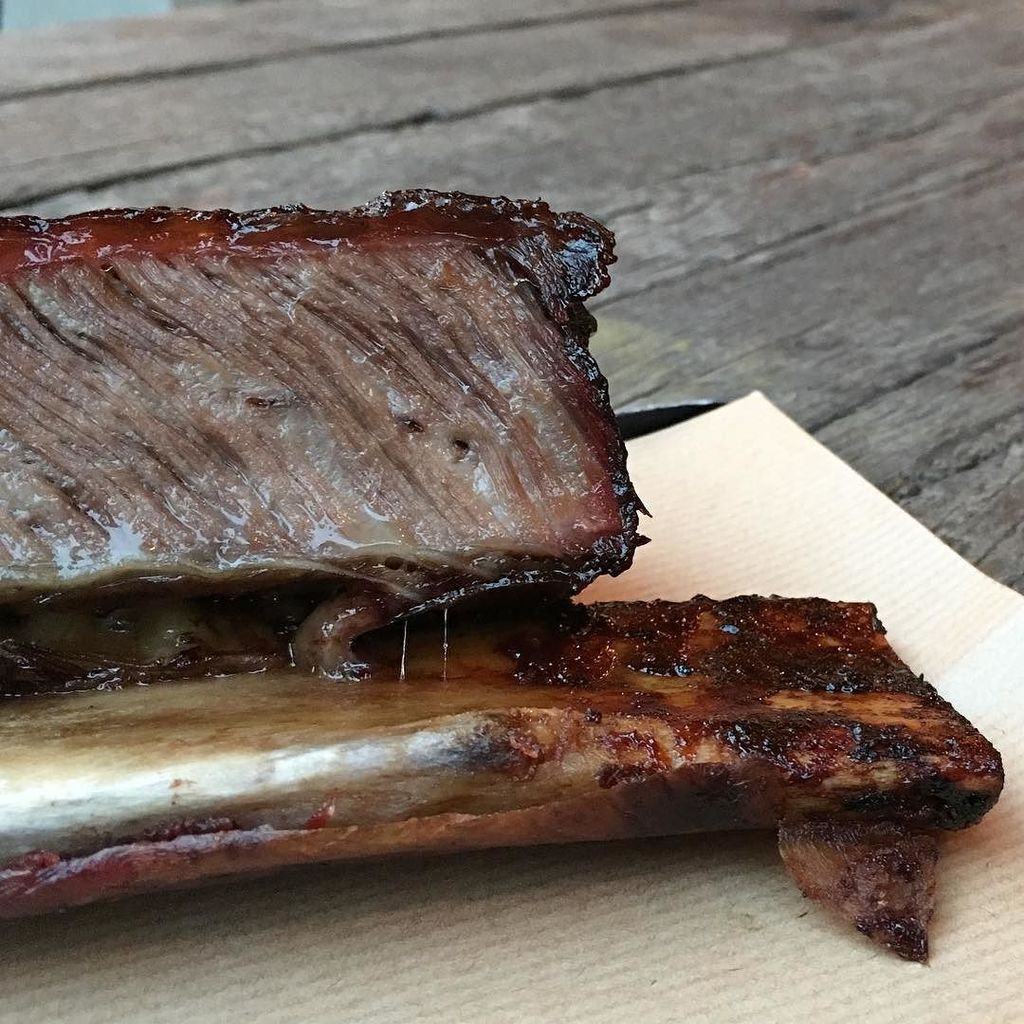 Temper London
If you're not impressed upon walking into this Soho meat palace then you must be dead inside. Hunks of the finest cow, lamb and quite often, goat, slowly roast over live fire, in the spectacular central kitchen. Chefs busy themselves with tong, fork and knife. We love to order flatbread piled with sliced steak then all the sauces to splash on top, including the MSG ketchup (basically an umami-party).
Tacos are full on too, particularly the beef fat filling, which is -- genuinely -- shimmery nuggets of beef fat instead of meat. Hard core carnivores will weep with joy. Don't miss the baked cookie for dessert.