This is a sponsored article on behalf of Funzing.
Take one of these cool tours to discover London in a different light. From exploring disused tube stations to marvelling at Camden's street art, a historical East End pub tour to walking along Islington's hidden canal, there's something for everyone.
Photographers Guided Tour of London's Inns of Court
Whether you use a DSLR or a smartphone, bring it along for this photography-based walking tour of legal London. Your host is a professional photographer who will show you a 12th century church featured in The Da Vinci Code, and inns frequented by Churchill and Roosevelt. £30.
Disused Tube Tour
Find out about London's second underground railway, and the railway line that was only used for funerals, as you search for abandoned tube buildings. £10.
Pokémon Go takes on London Bridge
Gotta catch 'em all, so head to London Bridge with a Level 26 Pokémon Trainer who will lead you along the river, stopping at various Pokéstops and gyms, ending with a Lure session. £15.
Southwark's Saucy Secrets
Southwark's saucy history of taverns, brothels and bear-baiting will be revealed as you stroll through the area with a local history blogger. £12.
Summer Strolls around Islington: Georgian Delights
Visit Islington's hidden canal and learn about the history of crime and punishment in the area as you take in gorgeous Georgian architecture. £10.
Historical East End Pub Tour
Sample deep ales and craft beers as you visit the historic pubs of east London. Find out how the pub community has evolved, and gain an insight into the lives of those living in east London, both past and present. £30.
Victorian Covent Garden & Soho Tour
From the introduction of ice cream to the underworld of music halls, unearth the Victorian history of Soho and Covent Garden on this walking tour. £12.
Unlock Urban Camden: Street Art Tour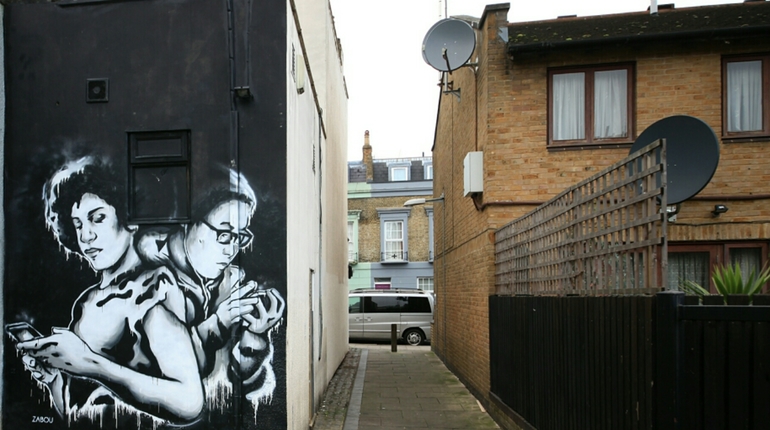 Explore the street art of Camden, and learn about the people who create it, from guide Nelly, who will share insider stories as you go. The two hour tour will show you Camden in a new light. £15.
Indulge on a Mayfair Chocolate Ecstasy Tour
Indulge your sweet tooth on a tour of the finest chocolatiers in London, learning about chocolate and its links to London. Sample the Queen's favourites and several unusual creations—you'll be drowning in chocolate by the end. £40.