Things to do in London today is sponsored by Museum of London .
What we're reading
Things to do
WINE FESTIVAL: Gather your wine-drinking friends and clink glasses holding only the finest plonk from Hungary's top producers at London Wine Fest. Studio-Spaces (Wapping), £20, until 18 November
TO MY YOUNGER SELF: What would you tell your younger self? Jot down your worldly advice at Ingeenium's letterbox installations at four Newham libraries. Your letters will be displayed at Canning Town Library on Saturday, as part of Newham Word Festival. Newham, free, just turn up, until 19 November
WRITE IDEA FEST: London aficionado The Gentle Author is launching a photography book tonight alongside talks on female sexuality and the secret life of London's waterways, as part of this free literary festival. Idea Store (Whitechapel), free, book ahead, until 19 November
BEING HUMAN: Sunken ships, pregnancy history and George Orwell all feature in today's London events as part of the nationwide Being Human festival, which encourages the public to get involved in humanities research. See the full programme here. Until Saturday 25 November
IWM SHORT FILMS: Watch hard hitting films exploring global issues, from the Syria conflict to suffragette surgeons at the annual IWM Short Film Festival, which begins today. Pay attention as you'll get to cast a vote for your favourite. Imperial War Museum, free, book ahead, until 26 November
DISABILITY HISTORY MONTH: If poetry is your thing, head to a visual poetry exhibition by Sean Burn, or a pop-up Poetry Café at the Museum of London Docklands, as part of this festival dedicated to Disability History Month. Various venues, free, just turn up, until 15 December
SONIC SENSORIUM: Eating out just got that bit more exciting at this dining experience where the taster menu is paired with live musicians, creative cocktails and, weirdly, perfume. Studio 7 Shoreditch, £25, book ahead, 7pm-9pm, until 18 November
---
Sponsor message
Sing like a sailor at Museum of London Docklands
Sea shanties and pirate hats are on the bill at Museum of London Docklands' Maritime Music Festival this weekend.
Take your little pirates along to the family-friendly festival for two days of free fun and games. Learn how to sing like a sailor under the guidance of sea shanty crews from across the country, including Hughie Jones of The Spinners, Keith Kendrick and Sylvia Needham.
Elsewhere in the museum, poetry performances and pirate hat making classes will be taking place. And when your little ones get hungry, remember that they can eat for free in Rum & Sugar, the museum's Caribbean restaurant.
---
WINTER WONDERLAND: This Hyde Park festive extravaganza started life in 2006 as a Christmas market next to an open-air ice rink, now comes complete with gift-filled huts, funfair rides,  food stalls and a German-style beer hall. Hyde Park, free entry, just turn up, 5pm opening today
PAINTED LADIES: Get a whiff of 18th century perfume, become a courtly artist or printmaker and get your jig on surrounded by paintings of power play at this late night opening at the Old Royal Naval College. The Painted Hall (Greenwich), £12, book ahead, 7pm-10pm
RIOT DAYS: Imagine being strip-searched and placed in solitary confinement after performing a punk song in a church. Hear what happened that fateful day in Moscow, as recounted by Pussy Riot member Masha Alyokhina. Islington Assembly Hall, £20, book ahead, 8pm
CHEESE & SEX PARTY: The bar's open, the make-up's on, and Anna Mann's had 17 coffees to keep her awake past midnight. Join her and guests Zoe Coombs Marr and Steen Raskopoulos for some dairy-related debauchery. Soho Theatre, from £11, book ahead, 11.30pm
Good cause of the day: Join a litter picking and creative recycling tour
Stock up on Tetrapak boxes from juice or other liquids (washed and squeezed), and bring them to this litter picking session and home recycling workshop. Lordship Hub Co-op (Tottenham), free, book ahead, 3.30pm-5.30pm
Fun things to do with our friends and sponsor Funzing...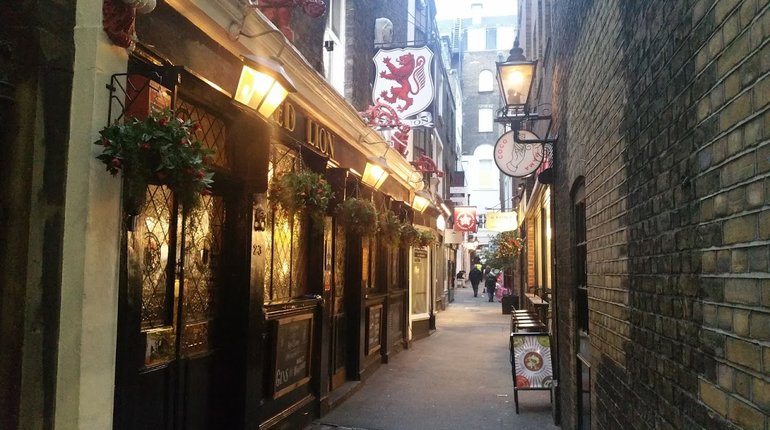 London is a city of incredible transformation. With structural remains that date back to ancient history still in existence, this unique walking tour takes in Lost London in all its former glory. From the Titanic booking office to the graveyards of man's best friend, you'll discover the weird and wonderful places that used to exist in the capital but are now only committed to memory. Using old photographs, newspaper cuttings and stories from the past, you'll be amazed at what has largely been written out of our history books... Get tickets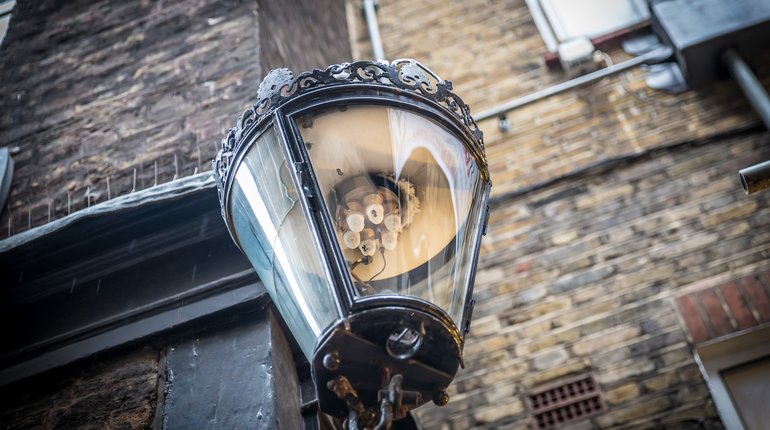 Cross gas lit alleyways and stroll by ancient pubs as you discover forgotten parts of London. See the world's smallest police station and visit London's most superstitious hotel on a walking tour covering everything weird, wonderful and London. £12 Get tickets
Take to the waters and glide about in this beginner paddleboarding session. By the end of it, you'll be standing up and paddling solo, and there's plenty of help on hand to improve your technique. Change of clothes required. Get tickets
If you've never paired ceramics and prosecco before, why on earth not? It's a match made in heaven as Sam and Diana, co-creators of 'Make Your Own', prove at their wonderfully welcoming ceramic painting workshop. Pull up a stool, don an apron and get to work on your very own mug, plate, tile, bowl or ornament. They provide the ceramics as well as a selection of patterns, and will show you exactly how to transfer designs and paint to your heart's content. It's BYO so feel free to pop the prosecco and enjoy the company of like-minded Londoners as you get stuck into your creations. Get tickets