Sometimes, pie and mash just won't do. Here are some of London's poshest dishes. Fancy.
Beef Wellington at The Ritz Restaurant
The beef Wellington at The Ritz must be ordered to share between two people but oh, what a magnificent dish, and one of the greatest British dishes. Its perfect latticed pastry is a dark, laquered brown while within the fillet is perfectly medium rare. It's carved tableside, too, in that ridiculously opulent dining room. You'll feel posh, we guarantee it.
Caviar Omelette at The Wolseley
Forget ham, cheese or even smoked salmon inside your omelette. At The Wolseley, you can order yours filled with 30g of caviar. This combination is dreamy; we can imagine the salty pops of caviar inside the soft folds of buttery egg. In fact, this has to be one of the most desirable breakfasts in London, especially served in that glorious, art deco dining room. Oh, did we mention it costs over £75?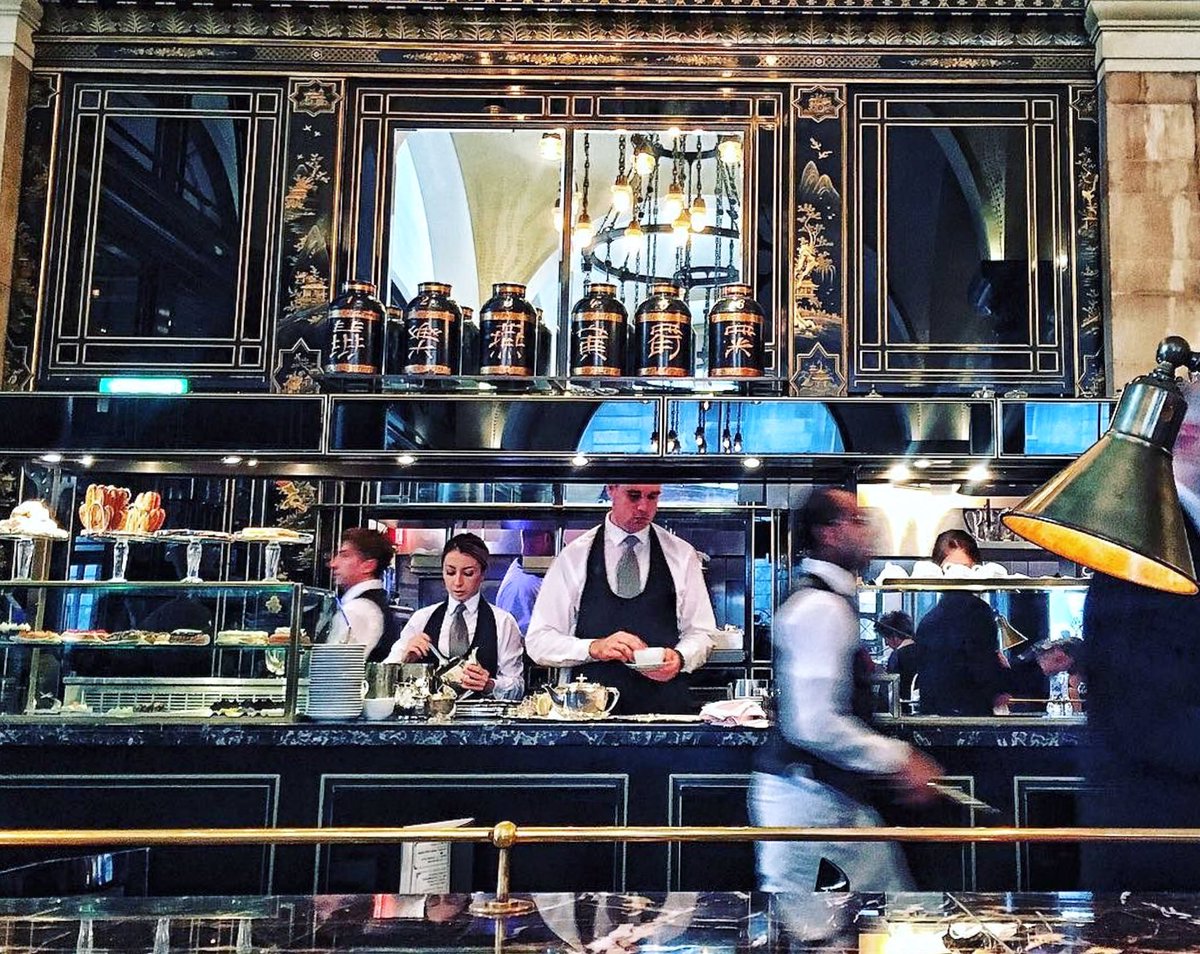 The chicken pie at Bob Bob Ricard
Just look at that varnished crust. So shiny. So taut. Surely this is the most visually impressive pie in London? Embossed with the Bob Bob Ricard logo for good measure, it must have taken an age to get right. The filling is chicken, mushroom and naturally, champagne. Everything at this Soho pleasure palace screams luxury, and it's long been our favourite place to while away a few hours by connecting our faces to their frothy pink G&Ts and ice cold martinis. Once winter comes however, it's all about those pies.
The roast chicken at Hélène Darroze at The Connaught
This is a roast spread over six spectacular courses, and is likely to be the best chicken you've ever eaten. We enjoyed every second. Just know that it features a golden egg filled with Parmesan emulsion, and also a roast chicken which is carved tableside, its legs trussed together and garnished with a bouquet of lavender and herbs. There's a sensational creme caramel to finish and a pile of the fluffiest madeleines. Roast chicken dinner of dreams.
Meat fruit at Dinner by Heston Blumenthal
This may look like a mandarin, but it's actually a chicken liver parfait, honest. The silky smooth parfait is set into moulds to form it into a round shape, then covered in mandarin jelly and decorated with leaves. It's a five day process from start to finish, apparently - a whole lot of effort but an undeniably impressive dish.
Lobster thermidor tart at Holborn Dining Room
We're not a fan of lobster thermidor in general but this tart is spectacular. A delicate pastry case (this kitchen is fantastic with pastry) holds a very light yet rich sauce which is packed with lobster meat and cheese. The tart is crowned with a perfectly cooked lobster claw, coated in crisp crumb. A spectacular dish which seems to fly under the radar.
Dessert platter at Roka
This is one fancy dessert. Approach this slightly overwhelming ensemble by munching your way through the tropical fruit first, then heading up the scale of indulgence towards the cheesecake with robata grilled pear and cream cheese ice cream -- easily the crowning glory.