Everyone loves hummus, right? It shouldn't be known just as something found in pots on the supermarket shelf, however, destined to linger in student fridges. Hummus is one of the greatest foodstuffs ever invented (let's not get into who did that) and when it's done right, it's deeply satisfying. Life-enhancing, even. Here's where to get the best in London.
Hummus Bros
You'd expect the hummus at a place called Hummus Bros. to be decent and this is certainly a crowd pleasing option, if not the very best in London. The slow cooked beef and aubergine is arguably the most satisfying (and filling) topping of all but the whole chickpeas do a great job too, particularly when doused in the lemon juice seasoning at table.
Best of all, the portions are really generous and the prices reasonable, which is why you'll find a queue of hungry office workers outside each lunchtime.
Deliveroo now from Clerkenwell | Deliveroo now from Soho (platters) | Deliveroo now from Soho
88 Wardour Street, W1F | 62 Exmouth Market, EC1R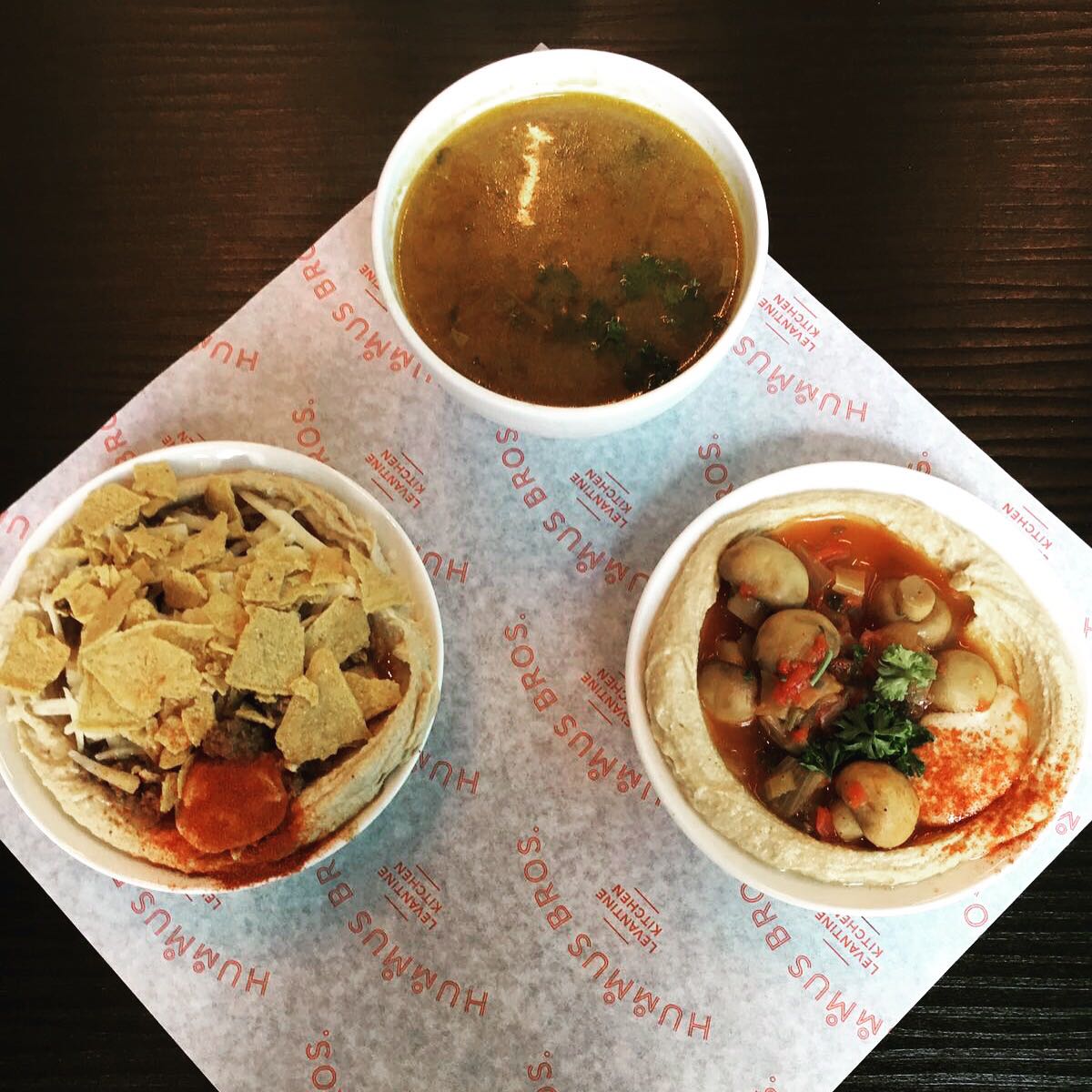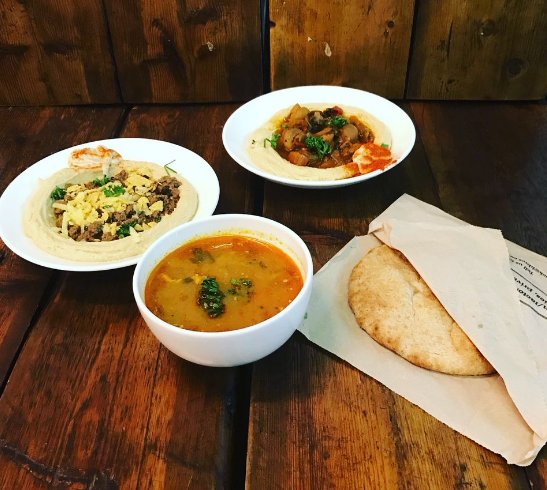 Yalla Yalla
This modern Lebanese chain opened to quite a little fanfare at the time and then went quiet, so it's good to know it's still turning out great classics, like the hummus. Meat eaters should check out the hummus shawarma, with its strips of lamb atop the blended peas, but know that the original is just as worth your pita swipe.
Deliveroo now from Fitzrovia | Deliveroo now from Soho
1 Green's Court, W1F | 12 Winsley Street, W1W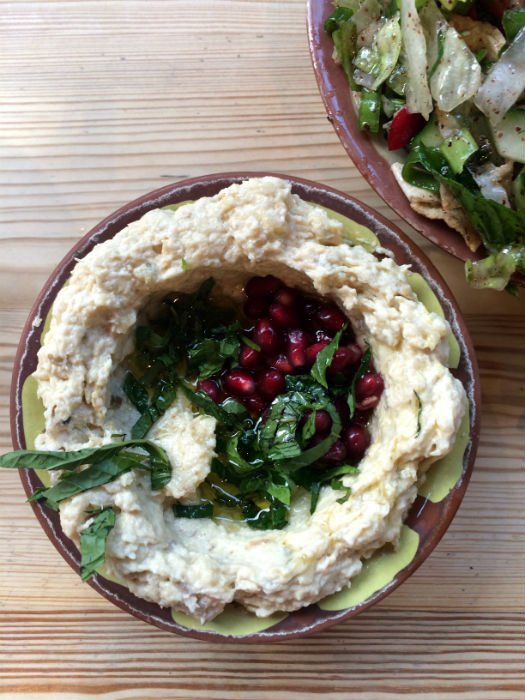 Ishbilia
Hummus at swanky Lebanese Ishbilia comes Beiruti style, which is very creamy, almost white. They love to load up the toppings. There are no less than seven hummus options on the menu, ranging from the fairly plain (topped with fava beans), to the fully loaded (topped with cooked lamb and mixed nuts like pine nuts and pistachios). It's not cheap here, but the quality of the food justifies the price tag.

Gaby's Deli
Gaby's Deli has been open on Charing Cross Road for more than 40 years, and was saved by a public campaign back in 2011 when it almost closed down. The salt beef is sadly not what it used to be, and we can no longer recommend it. Thankfully, falafel and hummus are still great, both of the very much no-frills variety which is quite hard to find nowadays. A beige plate comes with a few falafel and chickpeas, to be eaten at a formica table.
Arabica
After trading at Borough Market for more than ten years, mezze-led food stall Arabica Food and Spice decided to upgrade to a fully-fledged restaurant. The team have made a buzzy home of a railway arch around the corner, serving vibrant, spice-filled dishes and similarly punchy Eastern-inspired cocktails.
There are three options on the hummus here - classic, topped with girolle mushrooms, or topped with lamb and - wait for it - ghee. Wonderful. The ghee is simply genius - the kind of thing you'd feel guilty for adding yourself but happily hoover up when presented with it.
Deliveroo now from London Bridge
Borough Market, 3 Rochester Walk, SE1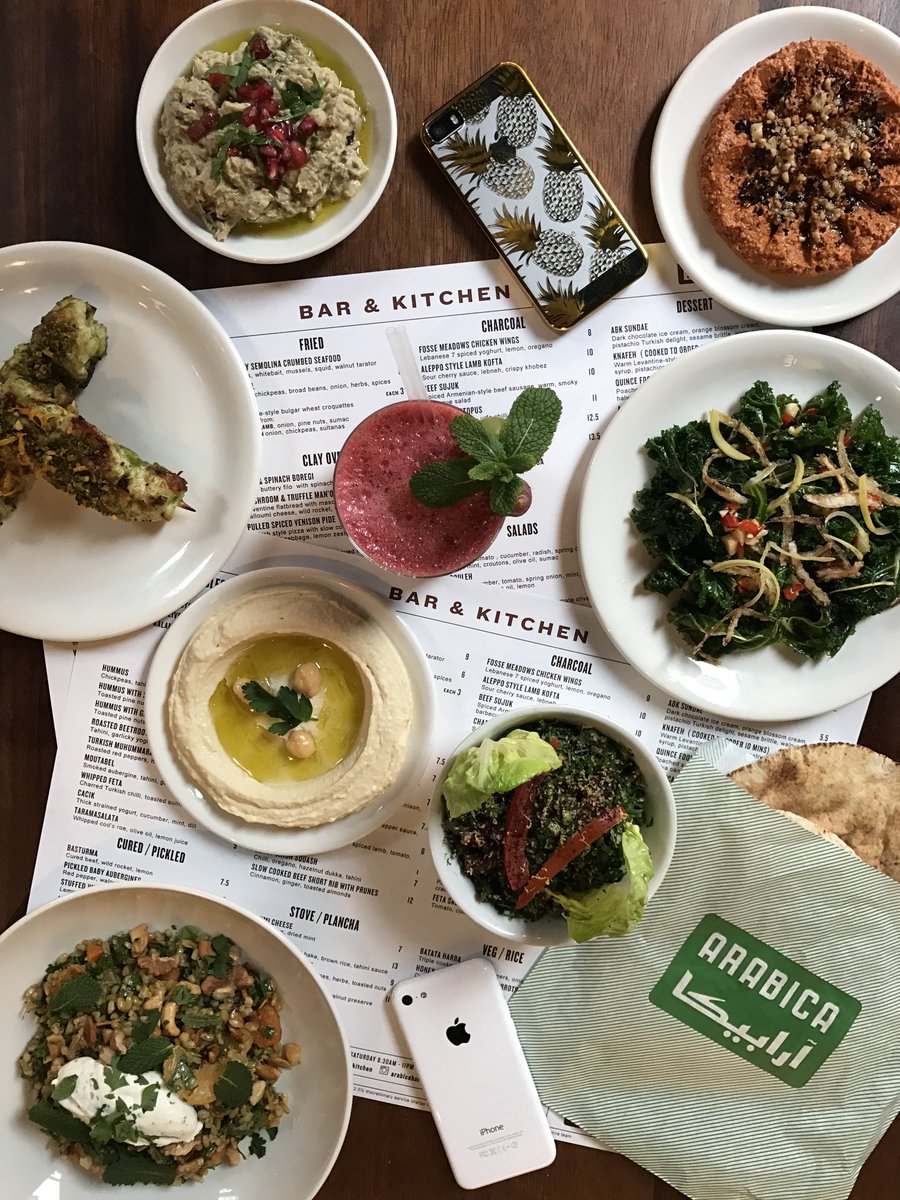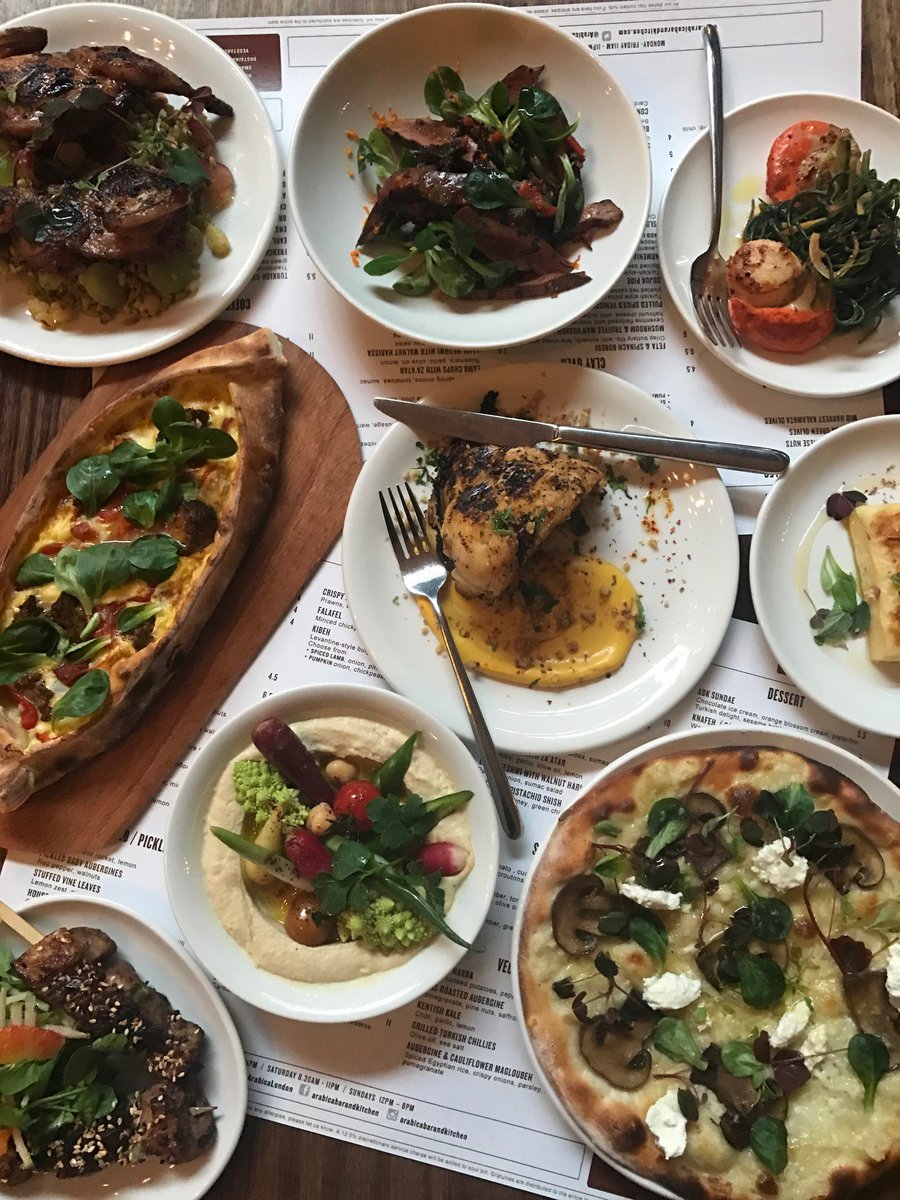 Honey & Co
Make sure to wear a loose waistband when brunching at Honey & Co., since you will be powerless to resist nearly everything on the menu. Their green shakshuka (eggs baked in spinach and herbs served with goats' yoghurt and sesame bread) is a London classic, and their sabich is one of our greatest sandwiches. You're here for the hummus however, which comes as part of their mezze spread for the table, and it's just about the smoothest hummus you'll ever come across, super light and creamy. We'd love to know their secrets.
Berber & Q
This is packed to the rafters every day and night with people wanting to get their hands dirty with flatbreads, lamb chops and harissa. The flavours are as loud as the music, and you'll leave feeling like Berber & Q has picked you up and given you a good shake by the scruff of the neck.
We love all their food, but the hummus is spectacular and as balls-out loud as the restaurant itself. The silky chickpea blend comes adorned with spiced whole peas, red chillies, herbs, and a still-gooey-in-the-centre hard boiled egg. A slick of olive oil to finish and this is the most fully dressed hummus you'll find in London. Enjoy.