As if having to dodge delicious gluten treats wasn't bad enough, we've found many establishments like to make you pay more for the pleasure of eating coeliac-friendly food. Annoying. We've had a look around and found some nice places which don't charge you for your intolerance...
Crepeaffaire
Crepes – the most scrumptious of French snacks – are no longer off menu for those following a gluten-free diet, as Crepe Affaire has launched a range of coeliac-friendly crepes made with buckwheat flour (which is not a cereal grain, contrary to what many people think). Traditionally known as galettes, you can fill your 100% organic pancake with toppings like Mexican Chicken, build your own with spinach, mushrooms, salmon and cream cheese or indulge your sweet tooth with apple crumble and 'Mary Berry'. Prices are around £5-6, and even cheaper to take away.
Deliveroo now from Shepherd's Bush | Deliveroo now from Spitalfields
Westfield London, W12 | Old Spitalfields Market, E1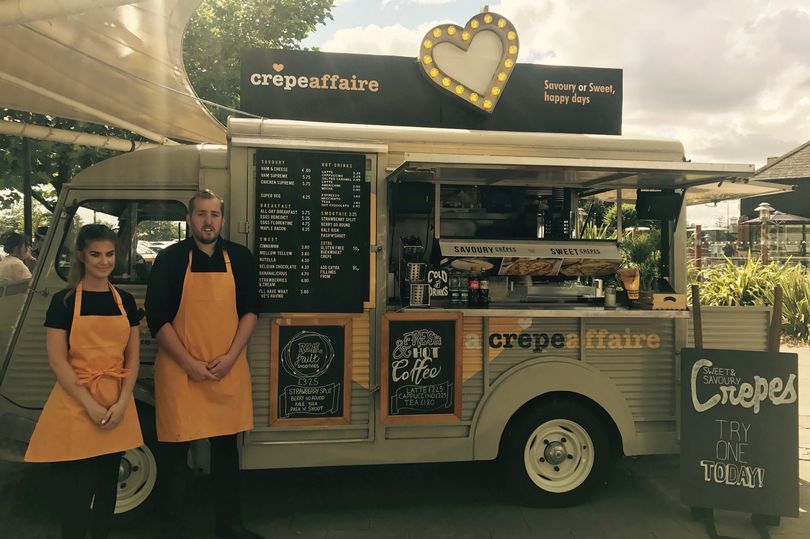 The Stable
This pizza, pie and wrap place has non-gluten available for all pizzas from the main menu. The dough is specially made on site and staff are passionate about homemade and local ingredients. Pizza toppings are anything but authentic Italian; expect inventive combinations such as marinated Dorset lamb, fresh mint, kid goat's cheese cheddar, thyme roasted sweet potato and red onion - or perhaps the Big Jerk is more your style? It's jerk chicken, dry cured bacon, roasted red peppers, red onion and spring onion. Pizzas are £8.50 for a margherita rising to £13 for the fishy Aldgate Angler pizza. Go on a Tuesday when it's £10 for a pizza, side salad and a beer, wine or cider. Hailing from the West Country, it's of little surprise that this places boasts London's most extensive cider offering, so you could be there some time.
Deliveroo now from Whitechapel
29 Endell Street, WC2H | 16-18 Whitechapel Road, E1
Wahaca
Lovely Thomasina Miers has ensured there's an entirely separate gluten free menu at Wahaca branches across London. It's extensive, yummy and cheap, with the option to choose between completely cross-contamination-free items and dishes suitable for those with milder allergies - they might have been in the fryer with some floury things. There's tacos, enchiladas and Mexican goodies galore in the street food section around the £5 mark.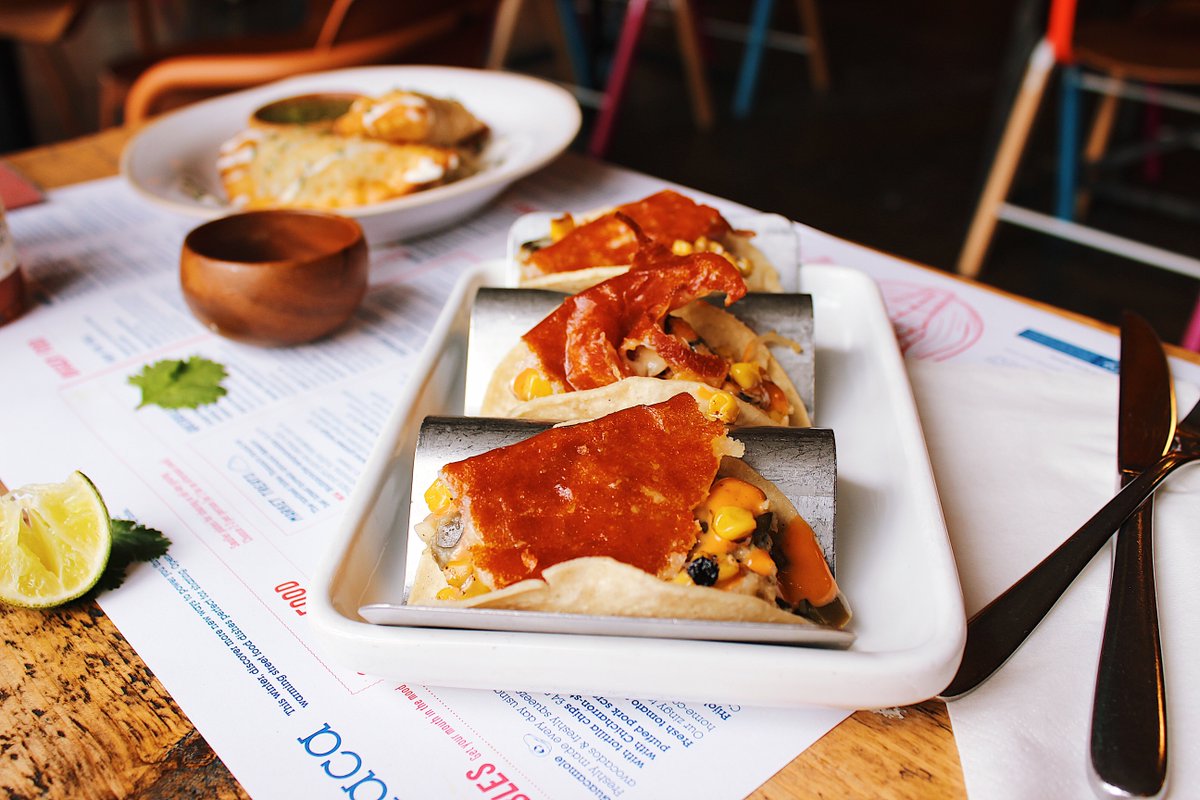 Pho
Happy news for gluten dodgers dining at Pho branches across London - almost every single item on the large menu is free from that troublesome stretchy protein - seriously, only four are problematic. So go ahead and feast on those deliciously fragrant and steaming bowls of Vietnamese pho, all the vermicelli noodles you want or richly flavoured Viet curries - even prawn crackers are go go go. And all for £11.25, tops.
Deliveroo now from Soho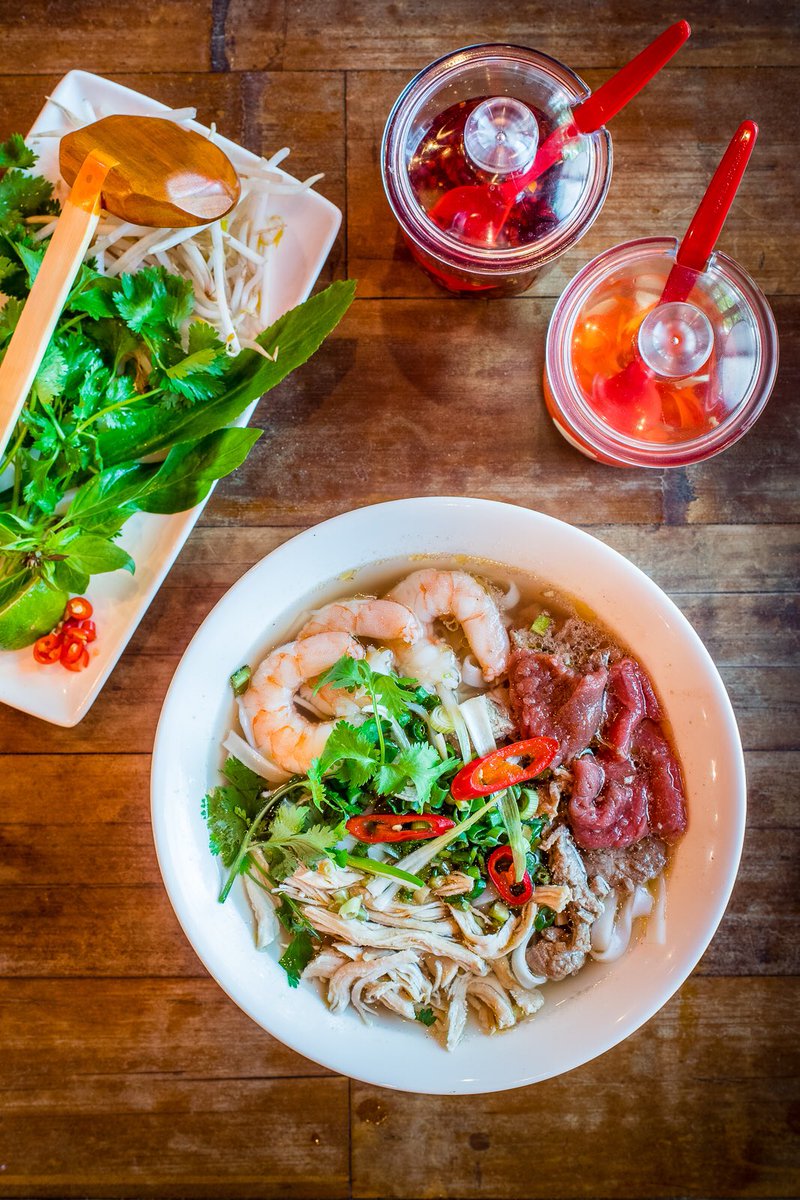 Cinnamon Soho
Vivek Singh's modern-Indian restaurant in the heart of Carnaby Street has a decent range of gluten free options and many of them are in the 'Soho Plates', aka small plates, section of the menu, meaning that you should get a group of pals together and order them all for the best value. Plates range from £4 for the Bhelpuri Chaat (puffed rice and chickpea vermicelli with spiced potato) up to £9 for the Kolkata spiced cod with mustard, red onion and red rice flakes but most are around £7.
Deliveroo now from Soho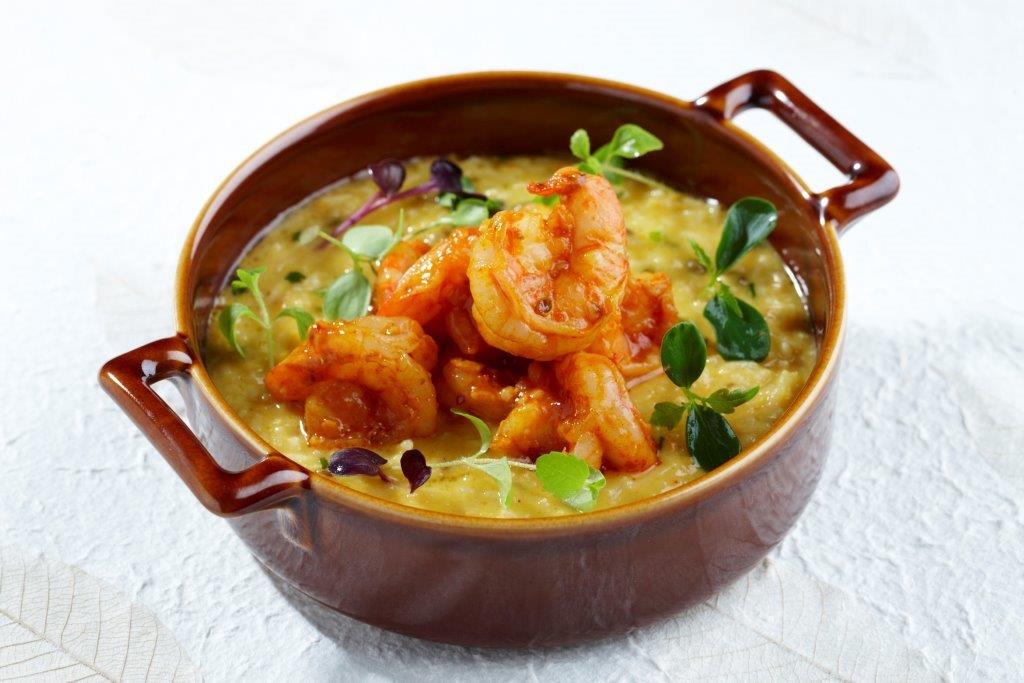 Artisan Gluten Free Bakery
This Islington bakery is totally gluten-free, hence the name, with a team of dedicated, experienced bakers crafting loaf after loaf of artisan bread and baked goodies every day. Of course you can pick up scones, cakes and pastries till the cows come home, but we're even happier about the savoury side of things where you can munch on bacon or sausage sarnies for £3.75, pie of the day for £7.80, lasagne for £7.95 and more - all safe in the knowledge no gluten has been involved.
Chai Naasto
If healthy Indian street food tickles your fancy, then you could do worse than Chai Naasto where the majority of the menu is naturally gluten-free and about £6 a dish. We like the sound of the lamb pilau Biryani and the Kekda Koliwada (spiced and battered soft shell crab with smoked tomato chutney). Curries are also available, around £7.50-£9 but we're here for the delicious kebabs. There are seven gluten-free kebab choices alone, and we're having the chicken wing one which comes marinated in cumin and spices then glazed in the tandoor for a measly £6. The Harrow branch is completely meat-free too.