Sometimes only a seriously sweet treat will do; dark, fudgy brownies, warm, comforting scones or a massive slab of the biggest, WI impressing Victoria sponge around. Well, hold onto your hats people because we've found the best bakes in town. From globally famous brownies, to curly whirly cakes, to doughnut/muffin hybrids (it's called a 'duffin', OK?) to the most French French patisserie around, we've eaten it all. You're welcome.
Maison Bertaux
A much-loved Soho stalwart, the window displays alone are enough to entice you in to this higgledy-piggledy French patisserie. Tourists, Soho-ites and those in-the-know flock here in their droves for a taste of perfect choux, authentic tartlets and generally beautiful bakes. They've been around for over 150 year and, believe us, it shows. Cannot be faulted and we'd happily live here forever feeding off tea, hot chocolate and Paris Brest. A true classic.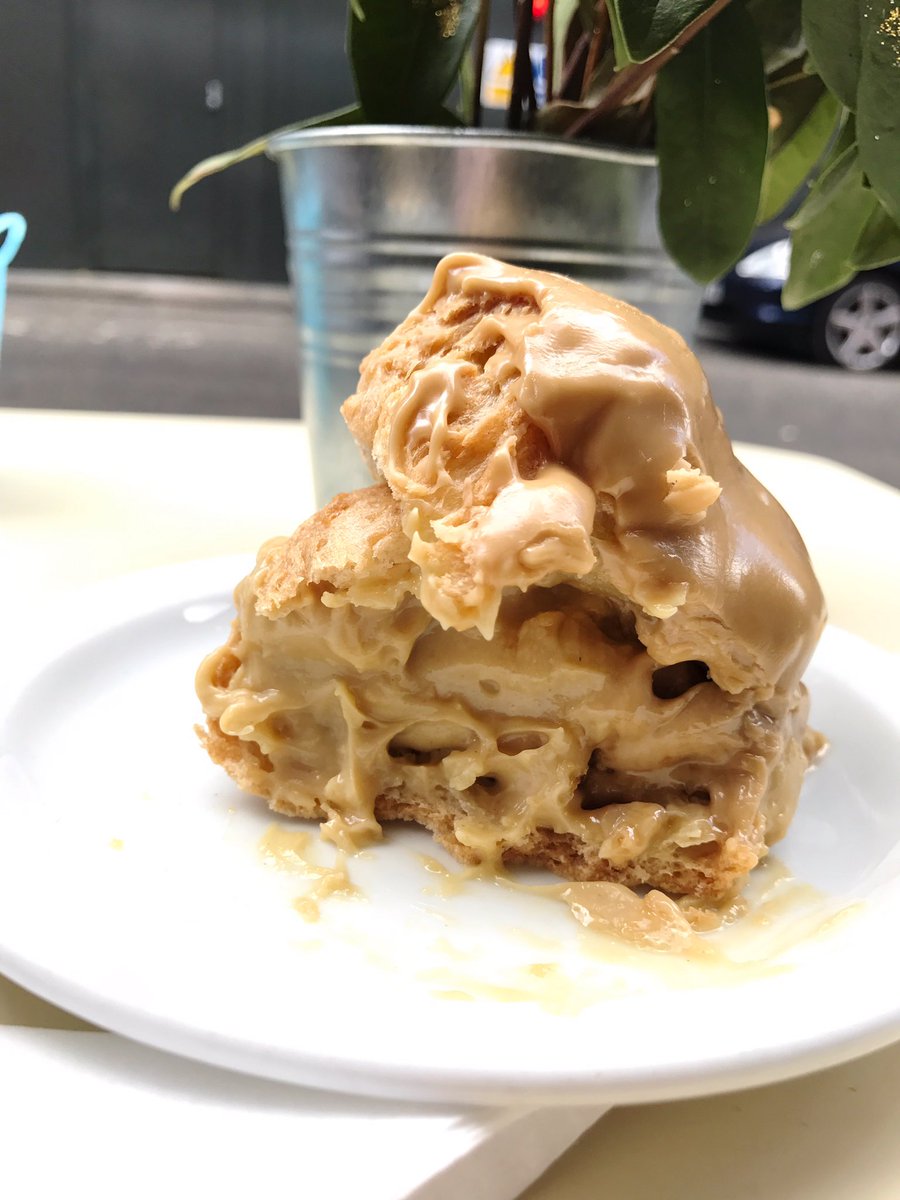 Bea's of Bloomsbury
From the lady that invented the 'duffin' (and fought off copycats from Starbucks in the process), this doughnut/muffin hybrid filled with your choice of raspberry jam or Nutella still has people flocking to Bea's of Bloomsbury today. The original Bloomsbury branch is a cosy, shabby chic kind of shop with an open pastry kitchen that gets a lot of neighbourhood love for its sweet and savoury treats. You'll find celebration cakes, brownies, scones with clotted cream and jam, and a dizzying array of cupcake flavours - from chocolate Baileys and chocolate peanut butter to passion fruit and vanilla and a few vegan or free-from choices, should you require. Happily, there are lots of mini things (brownies, marshmallows and even baguettes) so you can squeeze all the more in. Namesake Bea is no longer involved (though look out for her pop up Butterscotch in Old Street station) but there are now branches in Marylebone and St Paul's in addition to the Bloomsbury original. Plus you can grab a treat to take away at Farringdon and Maida Vale. Most have some pavement seating for you to enjoy your sugary creation and watch the world go by.
Konditor & Cook Ltd
After over 20 years in London, German-born konditor (pastry chef) and cook, Gerhard Jenne has acquired legendary status for his wares and helped revolutionise cake making in the UK in the process. His lovely little shops and cafes offer a wide range of cakes and confections - with seasonal variations - and even some savoury lunchables for nearby office workers. The original, bijou Waterloo branch still consists of a small shopfront within a late Georgian cottage and a production kitchen attached where they churn out dozens of their intricately designed signature Curly Whirly cakes, Whiskey Bombs and more handmade freshly every day. Their brownies are so good they've a cult following, such is their dense, fudgy chewiness. You'll also find an impressive range of contemporary bakes, frosted sponge cakes and fruity seasonal tarts. Their hot chocs aren't half bad either.
The Hummingbird Bakery
No, it's not the most original choice of cake shop, but we stand by the fact that it is one of the best. After coming over a decade or so ago, American inspired Hummingbird Bakery quickly made waves (and cookbooks) with their new-style bakes, cheery service and frankly hands down the best red velvet cake you'll find (so good this writer chose it as her wedding cake). The red velvet sponge is deep, dark red and not too sweet and topped with proper cream cheese, plus extra crumbs for decoration. But if you're going occasion cake, you can have whatever the hell you like done to it.
Famous for the proper American style cupcakes with a strong buttercream icing to sponge ratio, these guys are well known for going all out for any holidays. Visit near Halloween, Christmas or 4 July and you'll find all manner of creative decorations, US flavours and festive cheer galore. Cupcakes not for you? We urge you to try the black bottomed version which replaces most of the dense chocolate sponge base for a lighter cheesecake. It's addictive.
Deliveroo now from Notting Hill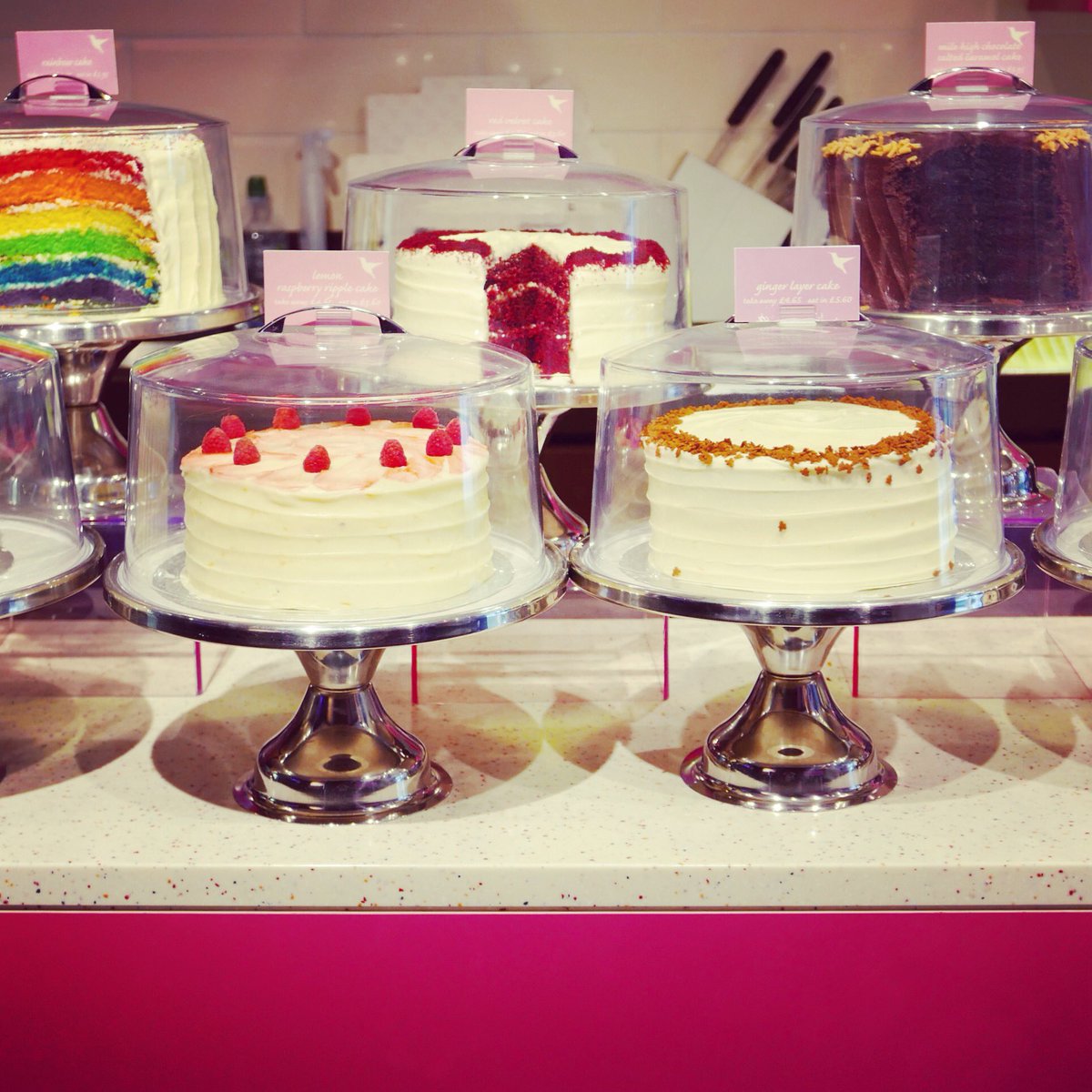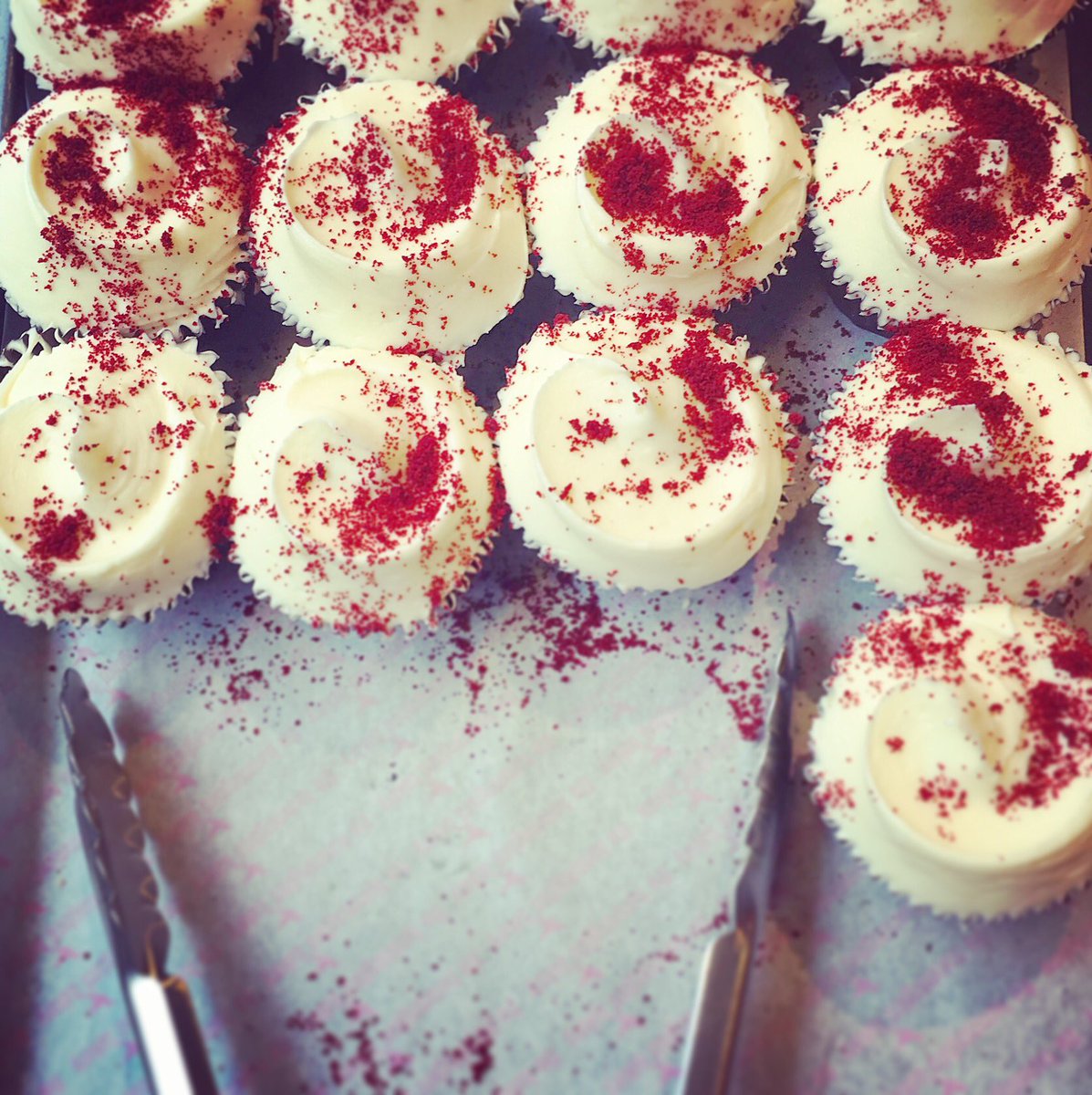 Violet
Violet Cakes is a cute, small California bakery in east London, born from food writer and stylist Claire Ptak. Having started out as a market stall on Broadway Market cooking her delicious cakes from home, Ptak found such success that she opened Violet. Every cake is make with organic flour, sugar, milk and eggs and all other ingredients are organic where possible. Seasonal limited edition buttercream icings are made by folding in fresh homemade fruit purees (think mango, melted Valhrona chocolate, freshly brewed espresso, homemade flower cordials or the darkest caramels with proper sea salt). There are also thick, indulgent brownies, tempting cinnamon rolls and classic bakes but you'll also find a wealth of healthy sounding items like spelt, oat and prune scones, chocolate spelt and agave cake or gluten free almond polenta layer cake. OK, they're not really healthy, but they are truly scrumptious.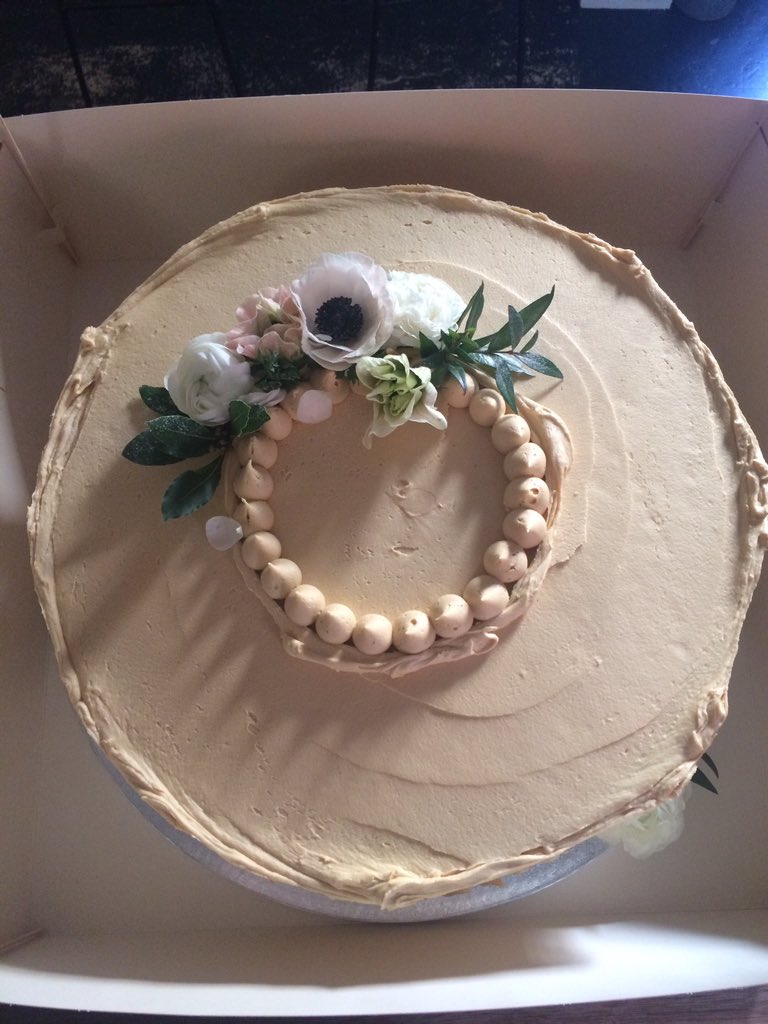 E5 Bakehouse
E5 Bakehouse is a charming independent organic bakery in a repurposed railway arch under London Fields station. Chiefly known for their out-of-this-world sourdough and othe breads, their passion for artisan methods and organic, local ingredients spills over into their accomplished cake-making. Provenance is a huge deal for E5 Bakehouse and the cafe will only use trusted organic, seasonal suppliers of everything from veg, fruit and dairy to create their cakes and breads. With an in-house stone mill which uses UK grains, E5 believes this makes for the freshest and most nutrient rich flour for their exemplary bread and cakes which include anything from British bakewells to Scandi fika-style buns, American brownies and traditionals like carrot cake. There's also a decent range of free from for any gluten and dairy dodgers.
Arch 395, Mentmore Terrace, E8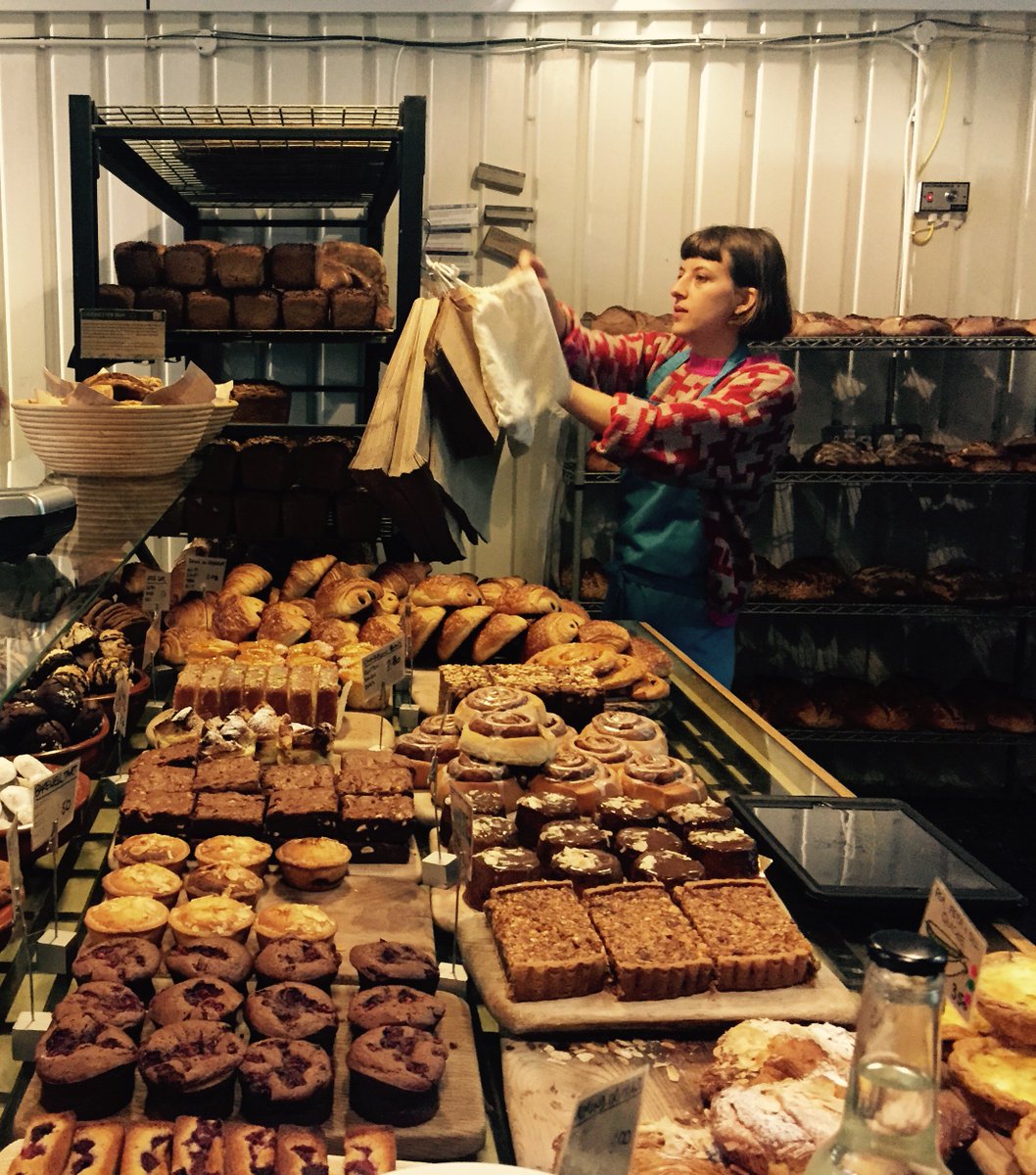 Lily Vanilli Bakery
Just off Columbia Road, the achingly cool Lily Vanilli bakery has a weekly changing seasonal menu of cakes, pastries, brownies and savouries. People travel here from afar to try Lily's (of Vanilli fame) goodies, which include bacon and maple syrup cakes, banana salt caramel with chewy banana chips and many a festooned floral creation. There's a big emphasis on rustic, botanical and natural ingredients and decorations and she must be doing something right as she's baked sweet treats for Elton John, Lulu Guiness, 10 Downing Street and many, many more. There are vegan and gluten free bakes available; check their Instagram feed for current specials. Make sure you grab a coffee and a cake from Lily whenever you visit the flower market.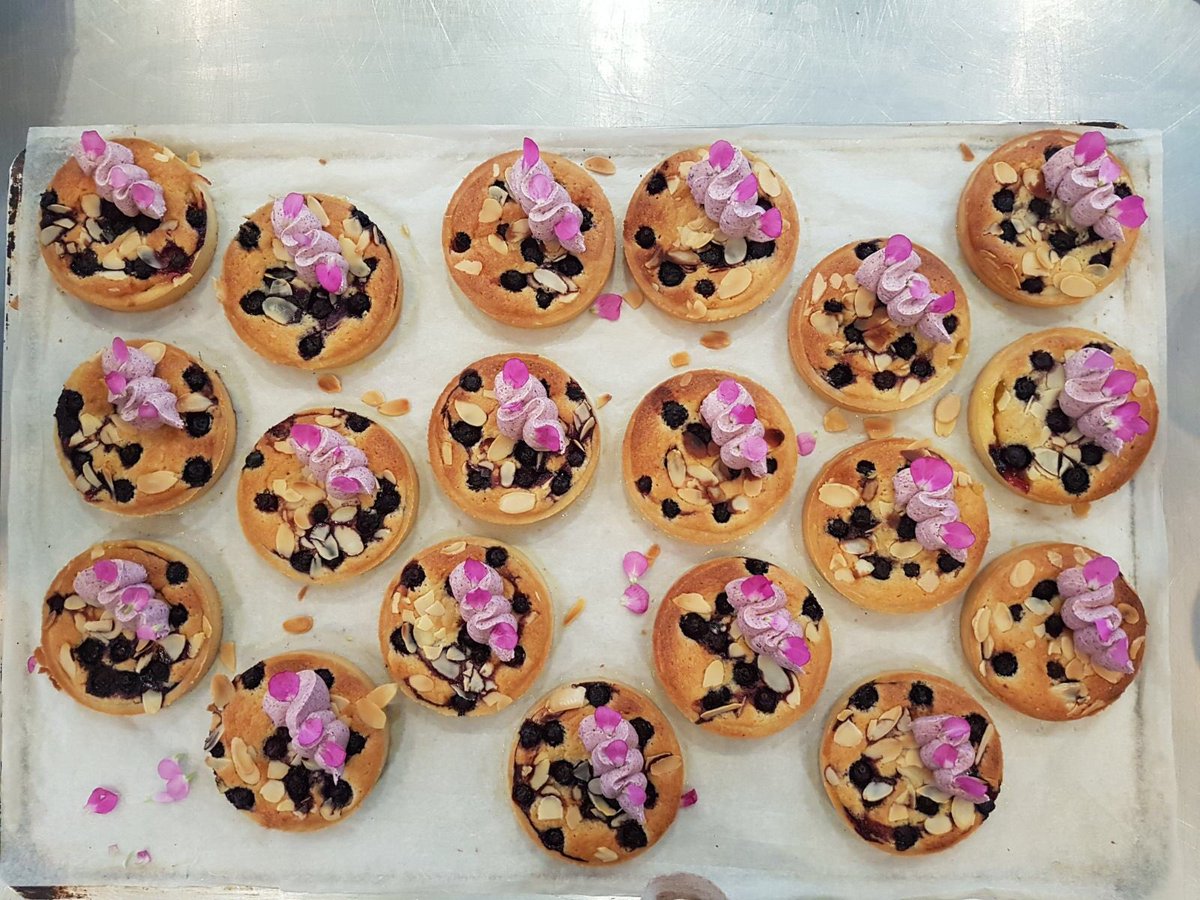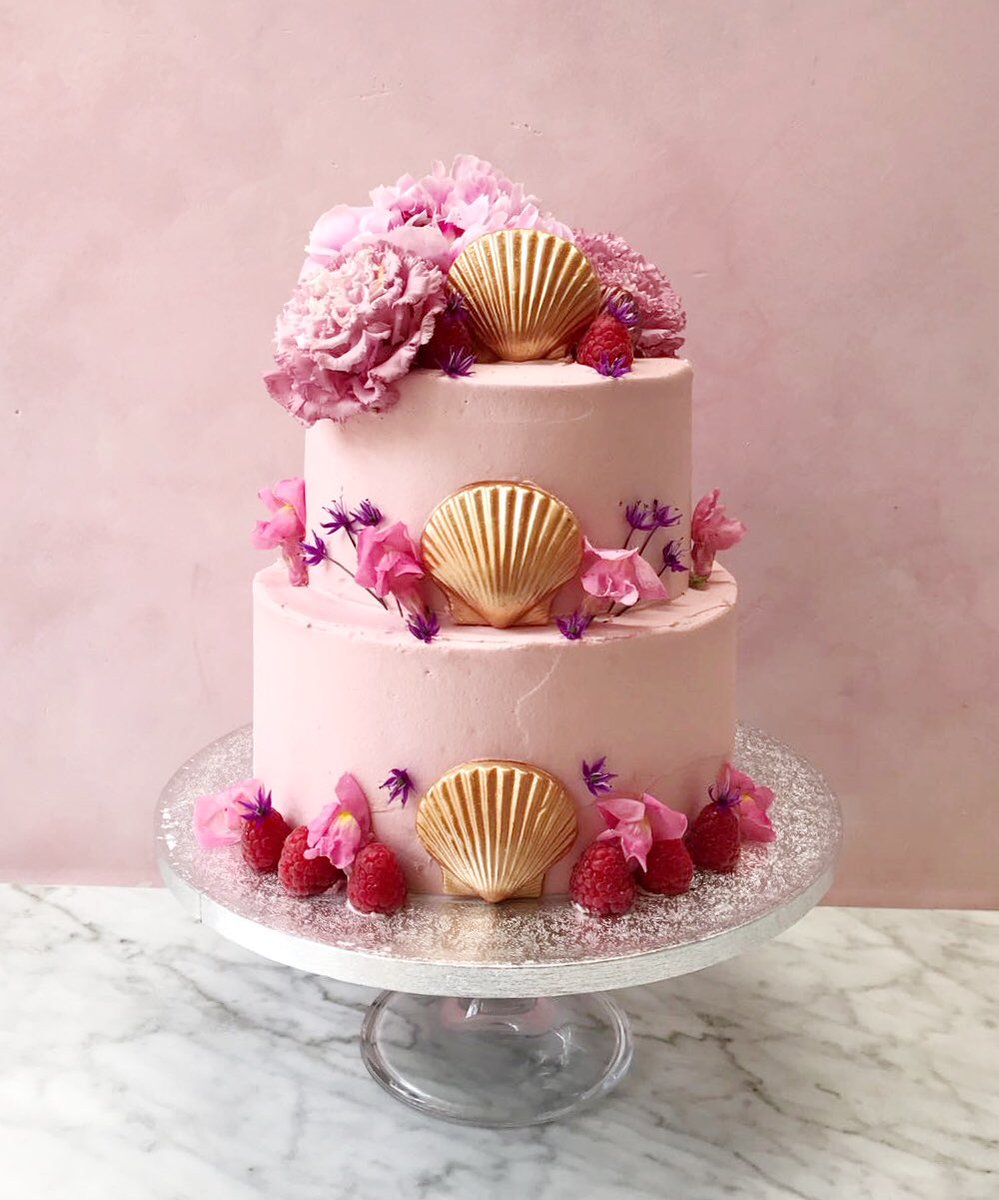 Belle Époque Patisserie
French patissier Eric Rosseau's pastry work is legendary and his three stores (Islington, Newington Green and within Selfridges) are all works of art in themselves. His cakes, chocolates, breads, viennoseries, tarts and quiches are all made to incredibly high standards using the best ingredients money can buy: French cream, Valhrona chocolate and only the freshest fruit. Each of Belle Epoque's cakes are made individually by pastry chefs at the top of their game and are all hand finished. Take a trip over to our favourite, the newest Islington shop, and order the Belle epoque itself, created by Rousseau for his then-girlfriend 15 years ago. Classic flavours of orange infused creme brulee are encased in a decadent dark chocolate mousse and there's crunchy orange streusel, praline and a chocolate sponge for contrast. It's all finished with a chocolate mirror glaze and decorated with crunchy pearls and the shop's signature logo. Phew! No wonder she's now his wife.
Biscuiteers Boutique
Yes, we know Biscuiteers really specialise in, er, biscuits. But look, their cakes are pretty damn delicious too. If you're after an an extra special occasion cake then you can't go wrong here, and any birthday, baby shower, corporate gifting or wedding cake is going to be pretty great. From triple layered sponges to ultra-traditional fruit cakes, each order is hand made by the talented Biscuiteers team, covered in moreish buttercream before being topped with fondant and hand iced to perfection. And that's what Biscuiteers do best really; if you're after something properly personalised, with spot-on bespoke illustrations for business or pleasure (their Peter Rabbit and Little Miss Sunshines are adorable) these are your guys. We've had many a Biscuiteers gift over the years and they've always been beyond beautiful.
If you're not in the market for a giant celebrtion cake then do peruse their range of macarons, cupcakes and mini (they're not mini!) cakes.