Sometimes the biggest flavours can be found in the smallest of places. In a city as big as London, intimacy isn't something that's particularly easy to come by, but these restaurants have managed to carve out their own tiny, delicious spaces on the London dining scene. Just be prepared to queue, or book weeks in advance.
Afghan Kitchen
If it's intimacy you're after, then Afghan Kitchen in Islington delivers on two fronts. Not only does it cater for only around 30 guests, but with just two tables downstairs and three upstairs, you may also be expected to share with your neighbours. The need for communal dining is inarguable, and gives you plenty of opportunity to size up the Afghan delicacies being devoured by those next to you.
The size of the menu matches the minimal surroundings, with just a handful of meat, fish and veggie dishes available. And with flavours this good, that's all you need. This is fresh, honest home-cooking in a space that's probably no bigger than your living room. Our recommendation? Go with friends and order everything on the menu to share.
Jin Kichi
Lucky, lucky Hampstead. If you're wanting to visit of an evening, make sure to book well in advance as it's not just the locals who fill up the 20-odd seats at this mini Japanese restaurant. With a dozen tables and a few bar stools, Jin Kichi still manages to fit in a central grill where punters can see, smell and hear the sizzle of their Tebasaki and Yakitori skewers in the making.
Sushi, soups and noodle dishes are also available. There are even some vegetarian offerings, although they don't quite match up to the full-flavoured sumptuousness of the meat anfd fish dishes. Oh, and if sake isn't to your liking then try the Shochu Cocktails instead. Delicious.
Morito
Morito serves tapas with North African vibes, riffing off the flavours of its parent restaurant, Moro, next door. Another, larger, Morito has recently popped up on Hackney Road but it's this tiny venue in Exmouth Market which gets our vote.
Ok, yes, it's technically a tapas bar. But with Barrafina's recent move to a larger venue, another tapas restaurant had to take up the mantle of "most likely to have you queuing for dinner by 4pm". No reservations, hardly any tables, many amazing flavours. Don't miss the deep-fried chickpeas with pomegranate.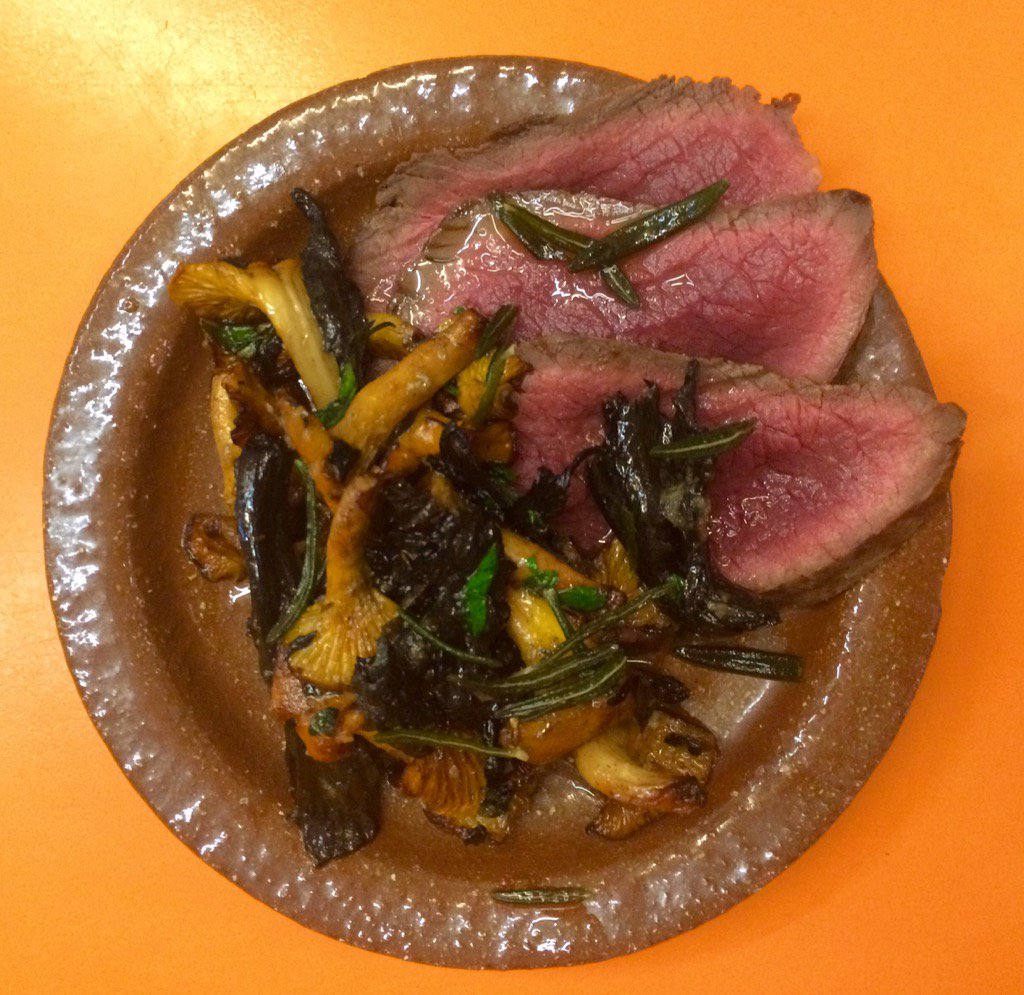 Seven Park Place
Situated inside St James's Hotel in Mayfair, Seven Park Place has all the usual trappings of 5* hotel dining - Michelin-starred, renowned Head Chef, first-rate suppliers - but with one key difference: there are just 26 covers.
Head Chef William Drabble serves up classic French cuisine with an emphasis on fresh, British produce. Meat and fish feature VERY highly on both the a la carte and tasting menus, so veggies might be best trying elsewhere, but the quality is exceptional.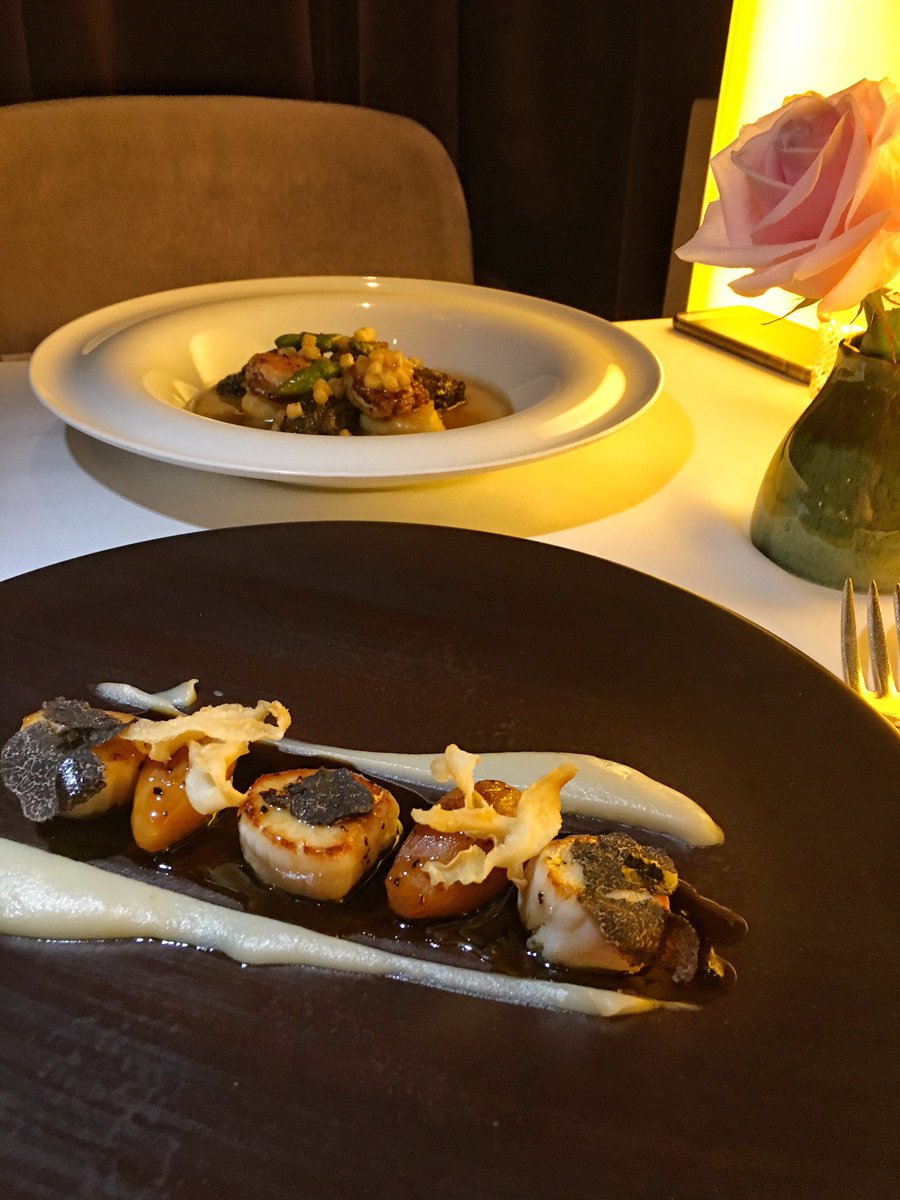 Sushi Tetsu
The best sushi in London shouldn't (and doesn't) come easy. With just seven seats, those wanting to enjoy the flawless produce of this husband-and-wife-run sushi bar in Clerkenwell need to get on their booking A-game. Lines are only open for reservations at Sushi Tetsu twice every month, for up to six weeks in advance. It's a faff, with engaged lines, disappearing dates and the need for that all-important number on speed dial.
So is it worth it? Yes, absolutely. Sushi and sashimi only, Toru and Harumi Takahashi have honed their skills to perfection and you won't find better elsewhere. Our tip is to go for one of the set 'Omakase' menus (literally meaning "entrusting the chef") and enjoy the best on offer that day. You won't be disappointed.
Kitchen Table
Tucked away through a curtain at the back of Bubbledogs restaurant in Soho is Kitchen Table. Michelin-starred, Kitchen Table offers up a no-choice, daily-changing menu of around 12 dishes to just 19 lucky diners - who all sit facing the kitchen.
Serving meticulously-sourced, exquisitely presented British fare (including many foraged ingredients), guests have the opportunity to watch their food being prepared right in front of them. The courses are clever and creative, and guests are encouraged to interact with the chefs as much as they like.
Reservations are taken months in advance and with standards so high, it's not hard to see why.
Casse-Crôute
Once a small wine bar, now a very small French restaurant, Casse-Croûte does the classics, and by jove it does them well. The rotating daily menu is short and sweet with French favourites such as escargots, cassoulet and Sable Breton frequently on offer. The restaurant's insistence on writing the specials exclusively in French only adds to the experience (the specials are also tweeted daily so you can start salivating at your desk hours before dinner).
With such delicious dishes, around 25 covers and tables packed so closely together that you know first-hand what everybody else in the restaurant has ordered, it's as close to Paris as you'll get in the capital.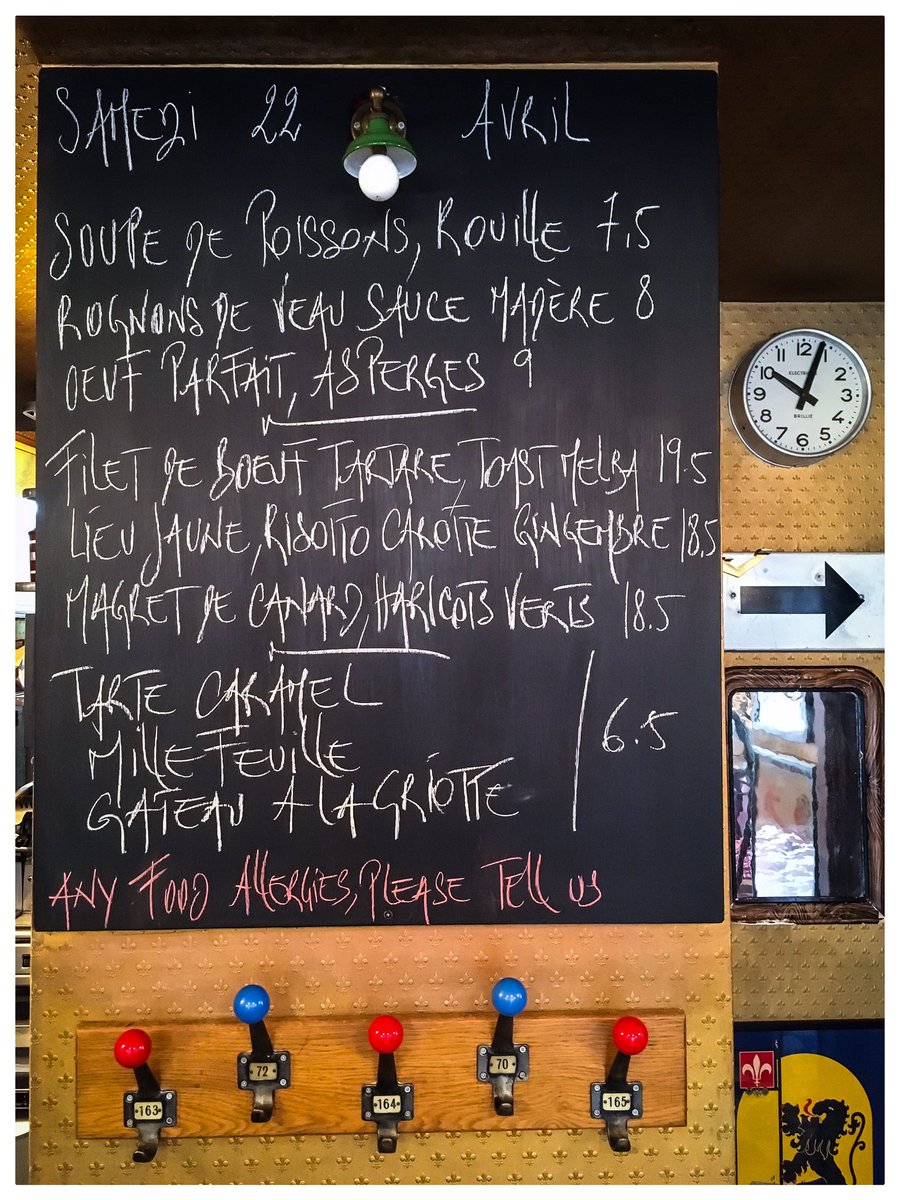 Marianne
Often touted as the 'smallest fine dining restaurant in London', Marianne has just 14 covers: a table for six, a table for four, and two tables for two. That's your lot. It's intimate, of course, but there is also luxury. Muted Farrow & Ball pinks and blues give the tiny space a real elegance, and regardless of how long you waited for your reservation, it always feels like you've been warmly invited into a private dining room.
Head Chef Marianne Lumb comes with impressive classical training and the delicious European delicious dishes come direct from her, and a single assistant's, hands. Tasting menus (with vegetarian options) offer lunch and dinner delicacies aplenty. Just don't forget to book.
The Araki
Not content with just being one of London's smallest restaurants, The Araki is also one of the capital's most expensive. Serving around 11 courses of sushi from an 'Omakase' menu to 10 lucky diners, you can expect the privilege of being cooked for by chef Mitsuhiro Araki to set you back £300. Before drinks.
It's an eye-watering sum, but then sushi is expensive. And very good sushi is very expensive. What makes Araki's creations even more notable is their intergration with European produce: squid caught off the Cornish coast and the signature tuna sashimi, fresh from Ireland. Opened in 2014, it took less than a year for the restaurant to be awarded two Michelin stars. Well... it's cheaper than a trip to Japan we suppose.
Suvlaki
This 30-seat restaurant was started by a group of friends from Athens wanting to bring the fresh, flavourful delights of Greek food to London - and it succeeds in its mission. The small, simple menu offers juicy, charcoal-grilled meat skewers and wraps in batches of three, plus a selection of signature dishes such as moussaka, spicy lamb chops and feta-stuffed burgers.
The team has recently been joined by Michelin-starred Alfred Prasad as consultant chef. Interesting move for what is essentially a street food restaurant. But with celeb chef Elias Mamalakis still at the helm we're sure that Suvlaki's authenticity is here to stay.
Deliveroo now from Soho