Nothing turns us into a kid in a candy store quite like a patisserie. Line upon line of beautiful, bright, individually coloured cakes, pastries and tarts leave us with our noses eagerly pressed up against the glass, exclaiming 'That one! No that one! No THAT one!'
The craftsmanship that goes into their creation is second-to-none; a feast for the eyes and the tastebuds. Here are places that leave us feeling light as air, guilt-free, and already awaiting our next visit.
Maison Bertaux
For an old-school French patisserie, you'll be hard pushed to find better than Maison Bertaux. Serving up authentic tarts, cakes and pastries in Soho for almost 150 years they certainly know how it's done. The glorious window display of treats entices you in from the pavement and inside, it feels like you've stepped into the Parisian cafes of old.
Go for: the fresh fruit tarts, light and sweet with just the right amount of tang. There's a reason why it's a classic.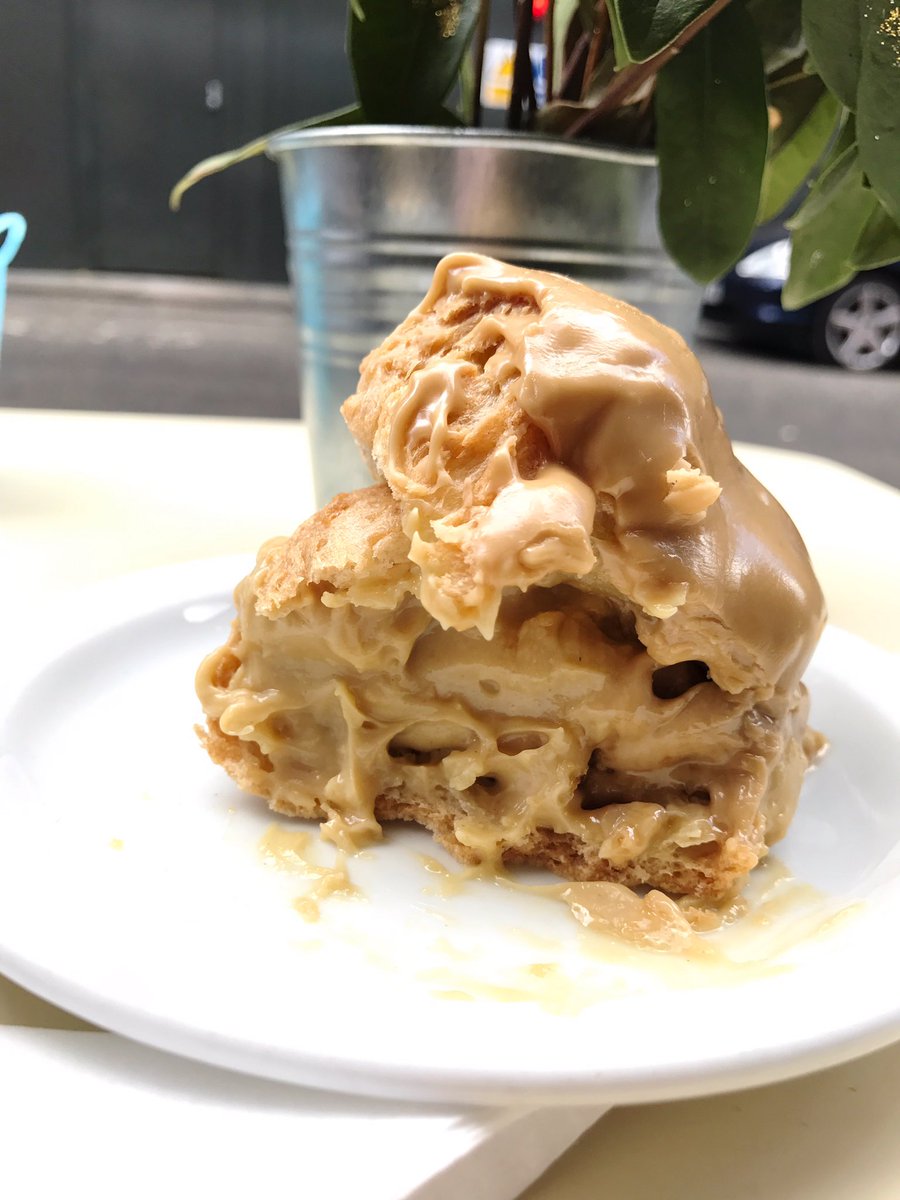 Lanka
Serving the classics with an international twist, this dainty cafe is located just a short walk from Finchley Road tube station. French patisserie treats arrive on your plate after a quick diversion to Japan, combining tried and test techniques with new and exciting flavours. The daily-changing choice of cakes is unfailingly enticing, whichever day you go. Warm service and the wonderful, subtly-sweet offerings make this a local favourite. If you don't like to be surprised, you can check out the frehsly-baked cakes coming up that day on their Facebook page.
Go for: their individually-sized cakes. They may look too good to eat but trust us, eating them is 100% worth it.

Aux Pains de Papy
This family-owned French bakery has simple deliciousness nailed. Specialising in the classics - flaky, buttery croissants and light, fluffy baguettes - we love this place for its honest, authentic offerings. Every time we eat here it feels like a treat, whether it's a simple pastry or one of their seasonal specials (French Christmas Cake, anyone?). The unfailingly warm welcome just tops it off.
Go for: the croissants. You won't be disappointed.
Belle Époque Patisserie
When a patisserie describes their seasonal offerings as 'collections', you know they take their craft seriously. Intricate, artistic and all kinds of fancy, Belle Epoque's stunning cakes and tarts leap out of the display at you. And yet there's little pretence here - simply pull up a chair and get stuck in. Sublime breakfast treats and breads make this a stop-off for regular visitors too. With an ever-changing menu, we've no doubt that whenever you go, the current 'collection' will be just as sparkling.
Go for: the pastries - they are sublime and created fresh every morning. The pear danish makes us weak at the knees.
Patisserie Sainte-Anne
Finding a London patisserie full of French people is always a good sign, and that is so whenever we visit Patisserie Sainte Anne. Moving from Paris to London in 2014, husband and wife team Alain and Keiko make all their delicious cakes, breads and tarts on-site and the tiny shop is often packed to bursting. It has a real boutique feel and a lot of love clearly goes into their craft.
Go for: Their baguettes are the best we've found. Perfected French craft but with ingredients sourced almost exclusively in England. Smashing.
Dominique Ansel Bakery
There was much excitement when this French bakery, originally with outlets in New York and Tokyo, finally popped up in the British capital. And for good reason. Renowned for their Instagram-ready desserts and cakes, the menu is extensive and exciting, although many pay a visit with the sole purpose of trying the famous Cronut creation (half croissant, half donut).
Go for: if you're not into the Cronut, then we heartily recommend the Welsh Rarebit Croissant, filled with oozy cheddar bechamel and tangy Worcestershire Sauce.
Deliveroo now from Belgravia
Kova Patisserie
Describing itself as a 'Japanese Patisserie', Kova is relatively new on the scene but has already made a name for itself thanks to its distinct aesthetic and wonderful flavour combinations. It also succeeds texture-wise, with cakes so fluffy they melt in your mouth. Matcha (finely ground green tea powder) features highly on the menu - a wonderful counterpart to sweetness - although not always to everyone's taste.
Go for: Mille Crepes are their signature dish - layers of French crepe stocked with custard cream filling in between - available in a variety of flavours.
Deliveroo now from Soho