There's little better than curling up with a book and a drink, so we're thrilled to find we can do just this at so many of London's library themed bars. No longer are libraries the eerily quiet, occasionally stuffy places of old; London's new breed of bookish bars are the right side of reserved but with elegance and eccentricity in spades - as well as all the reading material your heart could desire. Read on for our pick of restaurants, members' clubs and even a pub or two getting in on the literary scene.
The Cinnamon Club
This Indian restaurant is not just a very swanky curry house; it's also home to a beautiful library bar, fittingly housed in the former Westminster Library which is Grade II listed. The room is as grand as you'd expect, with parquet flooring, walls lined with huge bookcases and dramatic high ceilings. There is a selection of pods of chairs and tables where you can relax over pre-dinner drinks and soak up the reading room vibes.
30-32 Great Smith Street, SW1P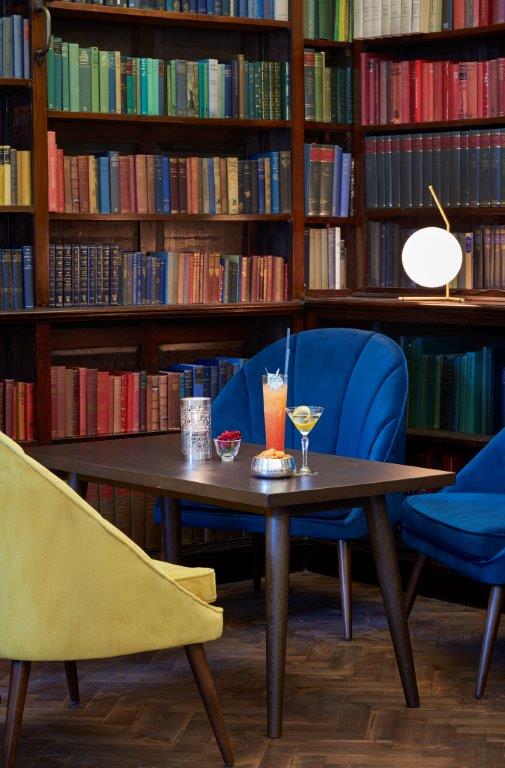 British Library Cafe
Anyone visiting the British Library in King's Cross is spoilt for choice of refreshment venues. There's the coffee shop on the upper ground floor, serving a standard range of cakes, snacks and drinks; there's also the Origin Coffee Bar by the entrance hall which has stepped the coffee offering up significantly, or there's a larger version out on Euston Road which has well sourced lunch items too - think Neal's Yard cheese and Cannon and Cannon cured meats. Back in the actual library there's The Terrace Restaurant which allows outdoor seating and substantial snacks served with Nude coffee. The Kings Library Cafe on the first floor is where you'll find beers and wines, as well as bistro-style plates and even a daily roast, or you could try The Rotunda Bar on the piazza for drinks on a sunny day.
Gorringe Park Pub
Upstairs at Tooting's Gorringe Park pub you'll find The Library, a bookish dining room filled with shelf upon shelf of vintage editions. The pub itself is popular with locals and visitors thanks to the spruced up menu of small plates and good ales. Tuck yourself away on the second floor with a beverage and your choice of book, then head downstairs to the quirky basement cinema for another dose of escapism.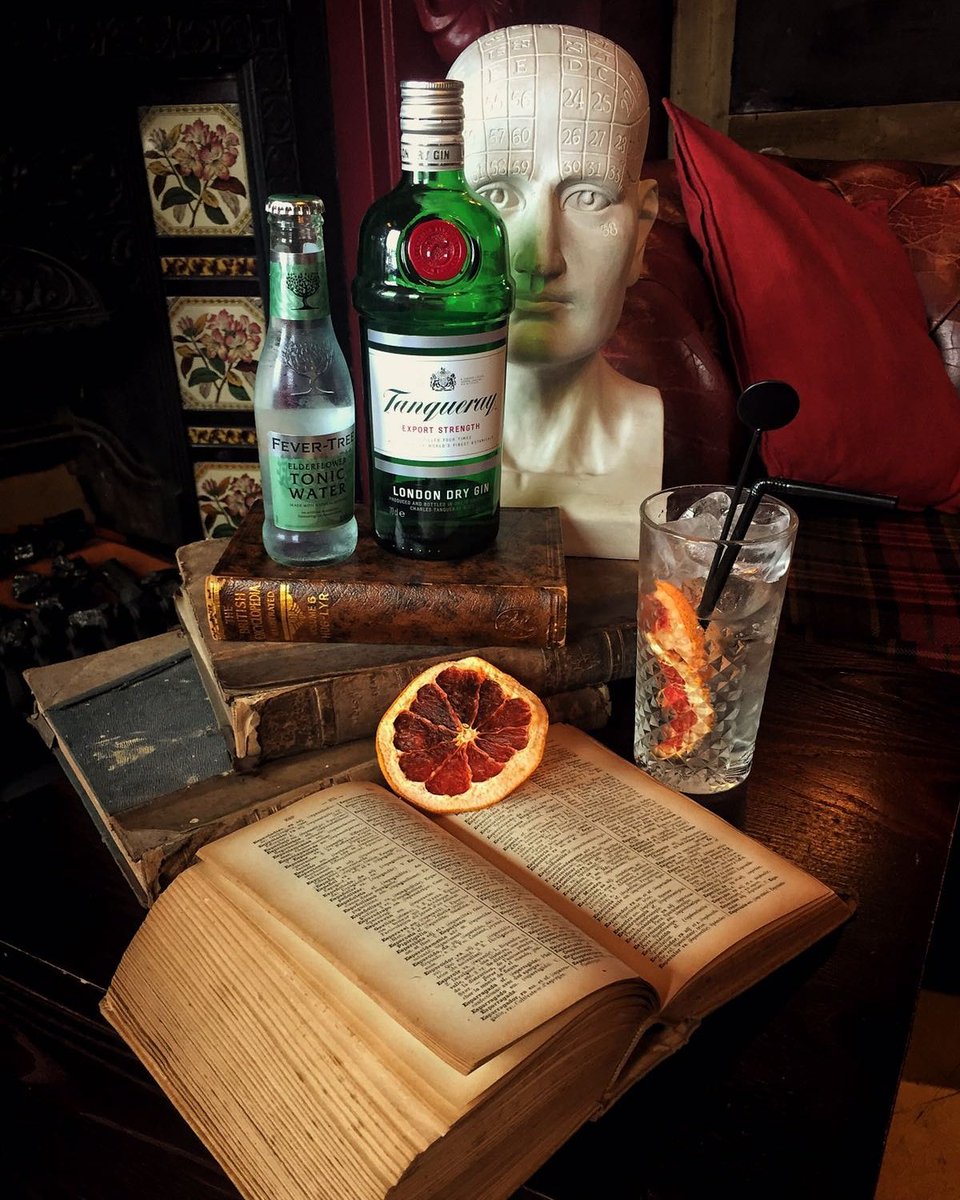 The Arch Hotel
If there's any kind of library we can get on board with, it's a Martini Library, and that's exactly what you'll find at The Arch Hotel in Marylebone (it's opposite Madonna's London house, no less). Here you can sup on a dazzling array of well-crafted martinis in elegant surroundings, bettered by the addition of Taschen & Daunt books and the ability to summon a butler at the touch of a button. During winter, there's also a real open fire to ensure you never want to leave.
Deliveroo now from Islington
50 Great Cumberland Place, W1H
Gillray's Steakhouse & Bar
Located within the County Hall building at Westminster Bridge, Gillray's boasts a beautiful library room where you can take afternoon tea. With vast stone sculptures and antique original book cases, the library has a certain Harry Potter air about it, should you manage to tear yourself away from the view of the London Eye, Houses of Parliament and Big Ben. The scholarly afternoon tea is served between 2-5pm daily, comprising classic sandwiches and cakes and free flowing fizz to boot (£39 weekdays, £42 weekends).
County Hall, Westminster Bridge Road, SE1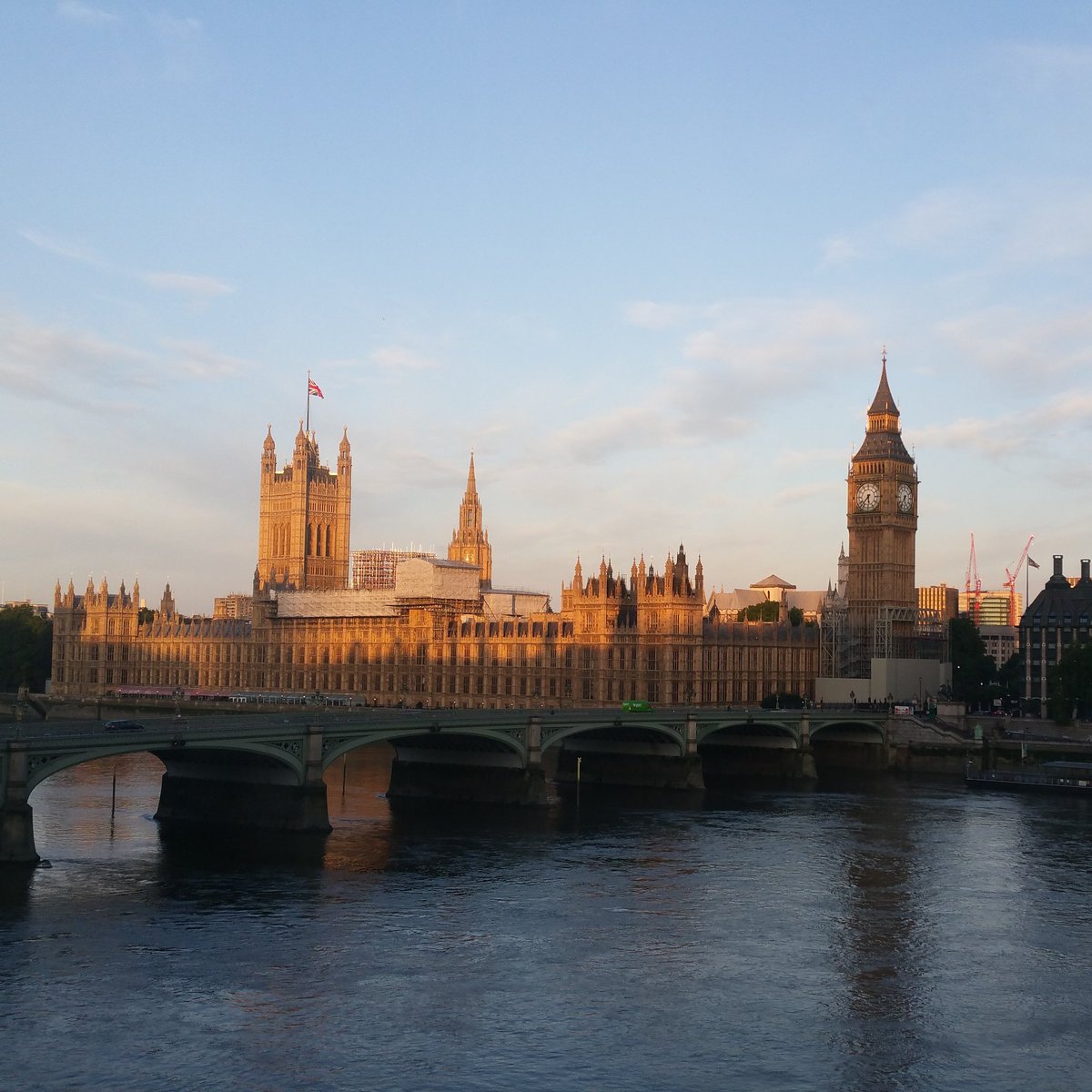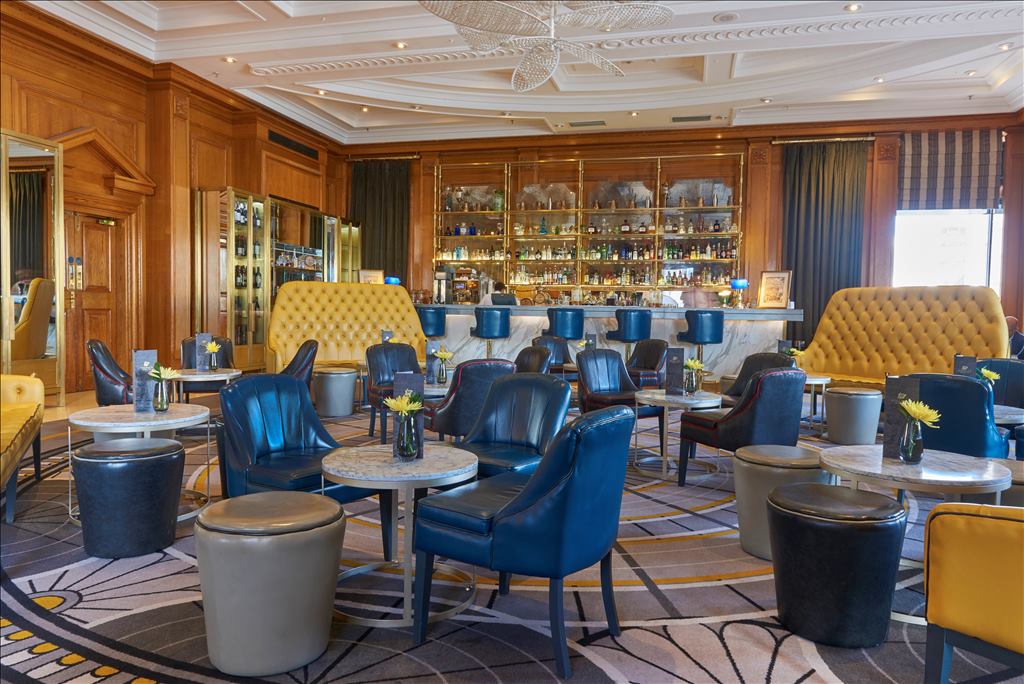 The Book And Record Bar
Boasting over 5,000 books and more vinyl than you can shake a stick at, this West Norwood licensed bar is a haven for book and music lovers in south London. The exterior still looks like the old Gypsy Queen pub, but inside, the collection of books and records take precedence, with a smallish central seating area and a DJ area. Order a coffee or a beer and browse the first editions to your heart's content.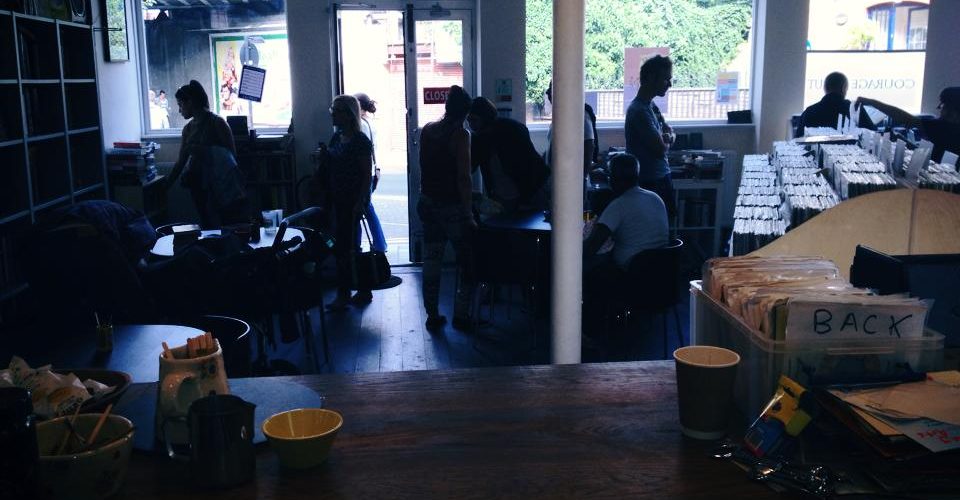 The Fable Bar & Restaurant
Inspired by fairy tales and Aesop's fables, this Farringdon bar and kitchen offers dawn til dark dining in a former dwelling house dating back to the fifteenth century filled to the brim with quirkiness. From a roll top bath plated with meadow flowers to walls lined with dusty, leather bound books, The Fable is an eclectic, bookish treasure trove. Settle into the library space and peruse the decent cocktail list and seasonal British plates to see what takes your fancy.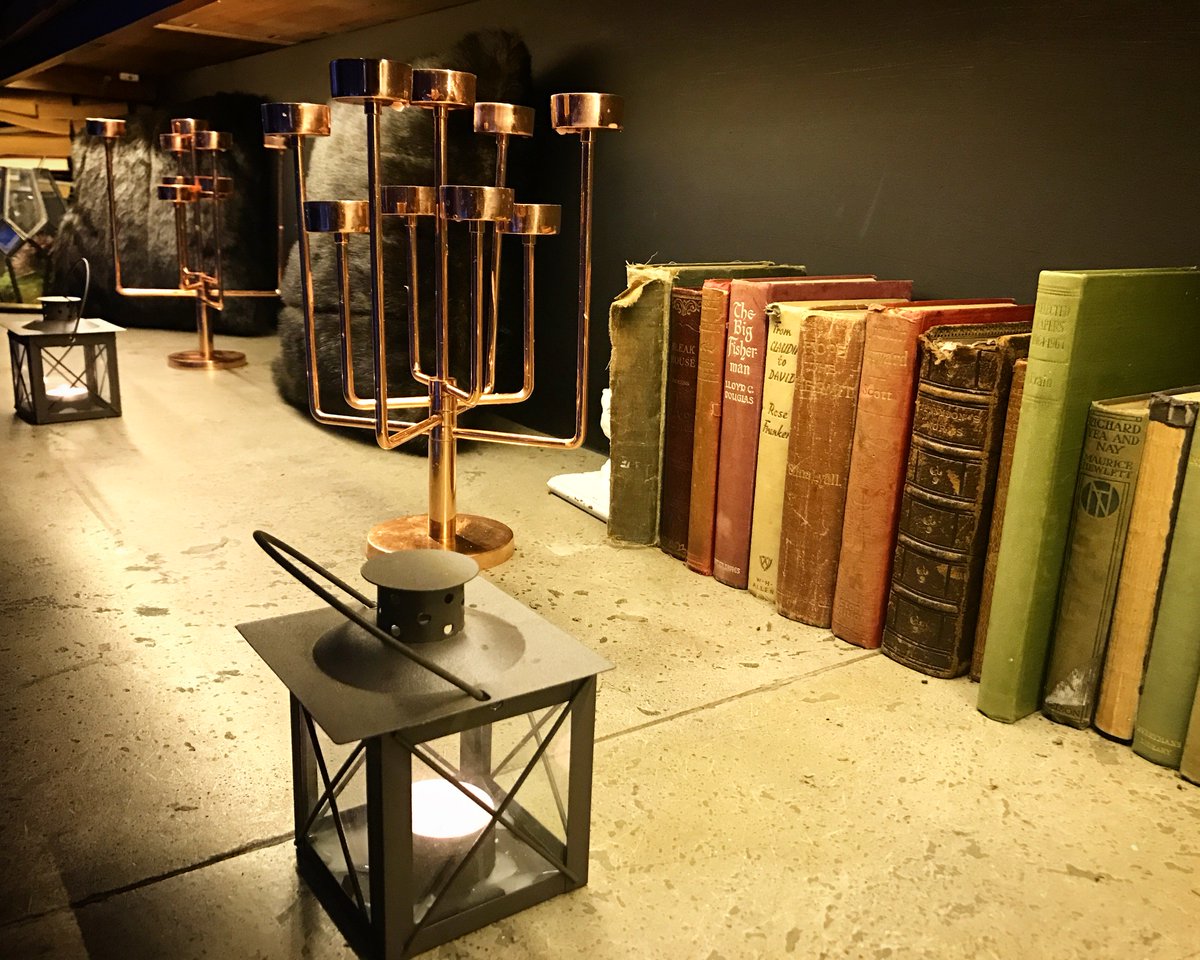 Library Private Members' Club
More than just a bar, Library in Leicester Square is an entire members' club dedicated to literary works. With a large open bar, plus various nooks, crannies and an attractive mezzanine to hole up in, Library also has a restaurant open to non-members and an impressive roster of events and talks to expand your mind. Design is stylish yet welcoming, and one could easily while away most of the day and night taking advantage of the books lining the walls, cocktail in hand.