Hen do to plan? Boozy birthday on the cards? Or maybe you just fancy sprucing up your mixology skills (you can never have enough cocktails in your repertoire, after all). Whatever your excuse, there are plenty of bars willing to share their secrets; from ice carving lessons, to tiki cocktail masterclasses, here are 10 great cocktail masterclasses you should try.
London Cocktail Club
Best for: Hen do and birthdays
Capacity: 2-25 people
When: Find available dates here
Cost: £50pp
If you're looking for a bit of a laugh, London's renowned chain of party bars is the place. Learn tips and tricks to make some of the bars' craziest cocktails. After mixing up and knocking back three of your creations, along with a welcome drink, you'll be ready and raving to join in the other revellers in the bar for some fun times.
Bethnal Green: Arch 253, Paradise Row, E2 9LE
61 Goodge Street, W1T | 224 Shaftesbury Ave, WC2H | 4 Great Portland Street, W1W | 29 Sclater Street, E1 | 108 Essex Road, N1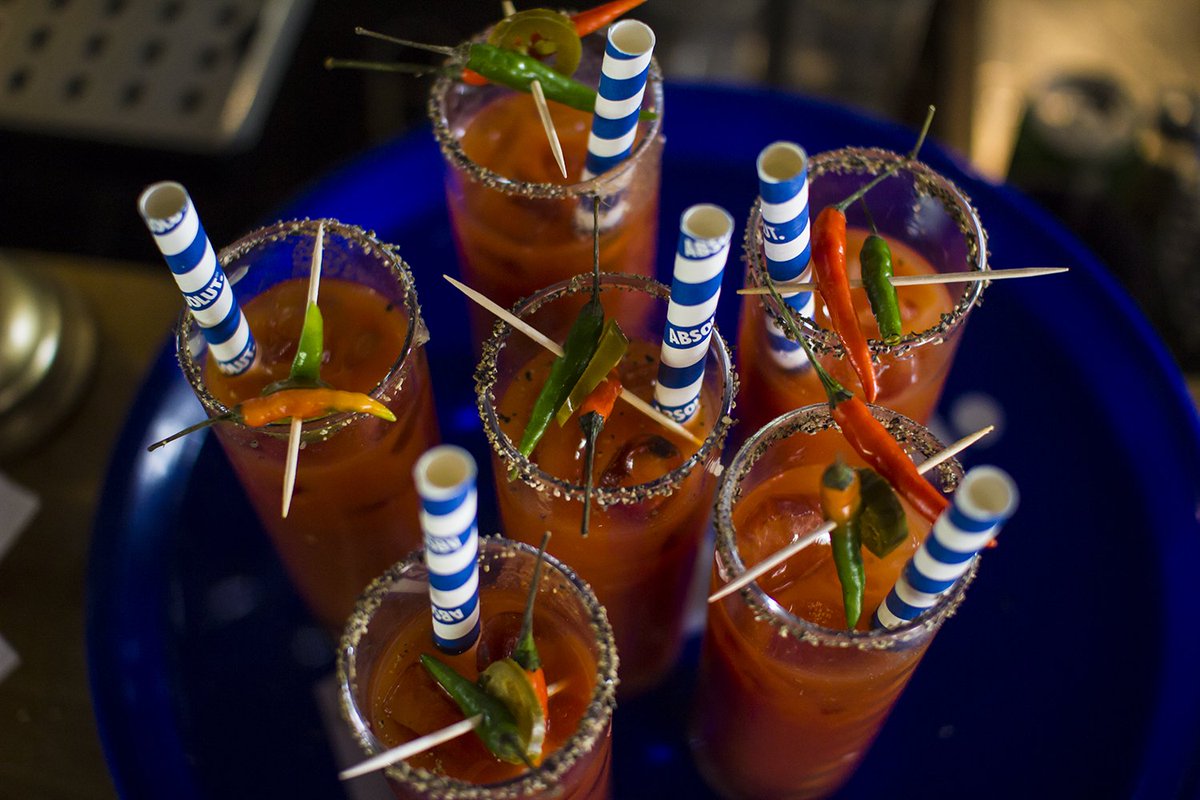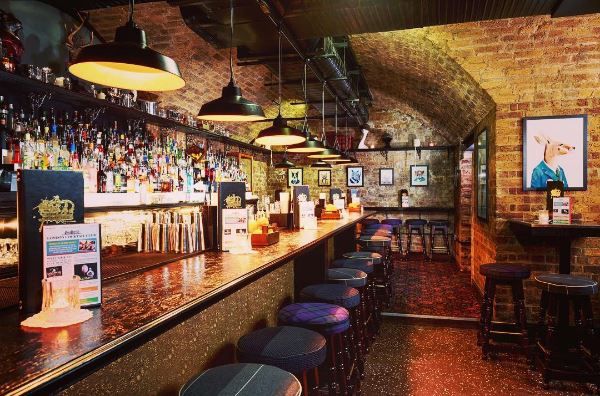 69 Colebrooke Row
Best for: Anyone seriously into cocktails
Capacity: Max 25 people
When: Saturday and Sunday afternoons from 2-4pm - check their website for details.
Cost: £50pp
Learn the ropes from some of the best bartenders in town. This cocktail bar consistently runs mixology masterclasses, focusing on a different spirit or theme each time, from gin, to Champagne, to tiki cocktails. All masterclasses have been designed by the bar's owner (and famous London cocktail legend) Tony Conigliaro, so you know it's going to be darn good learning. Find the upcoming classes here.
Deliveroo now from Angel
The German Gymnasium
Best for: Everyone! They cater for all levels of experience here - from boozy beginners to cocktail geeks
Capacity: 10-20 people
When: Monday-Sunday from 12pm
Cost: From £30pp for a beginner, to £80pp for the advanced course
Interestingly, this place was England's first gym, built back in the 1800s -- so maybe a good hen do plan for that sporty friend. With these cocktail classes everyone gets a little certificate to take home with them (can we add it to our Linkedin too?!) and the advanced cocktail masterclasses also include an ice carving lesson. To book your class, or find out more info click here.
The Last Tuesday Society
Best for: If you want something something VERY different
Capacity: Minimum 6, maximum 10
When: Dates vary, check the website for upcoming masterclasses
Cost: £35pp
Imagine mixing up drinks in your grandad's attic and you get the idea - this masterclass is more about atmosphere and quirkiness than anything else. Set at the upstairs bar area of the weird and wonderful Viktor Wynd Museum of Curiosities among stuffed bears and rodents, it's sure going to be an experience. Head downstairs to the museum afterwards to catch a glimpse of Russel Brand's pubes, and lots of animal skeletons (if that floats your boat). Certainly not for the squeamish. Email barcafe@thelasttuesdaysociet.org for tickets, or visit the website for more details.
Harvey Nichols' Champagne Bar
Best for: Going all out
Capacity: Max 30 people
When: Saturdays and Sundays, 9am-1pm (ish)
Cost: £80pp
Got a spare £80 to hand? Why not make a day of it? This cocktail and food sesh kicks off at 9.30am with a breakfast platter of pastries, fruit sticks and avocado bagels. Then, full of fuel, it's behind the bar at 10am where you'll get a complete run-down on three themed cocktails (the theme depends on the date you book). A cocktail guru will fill you with info about the spirits and flavour combinations. Then it's time to have a go at making them yourself, followed by lunch and a well-deserved glass of wine. Masterclass themes tend to focus on different countries, from USA, to France, to UK and Cuba. Find out what masterclass is on when, click here
Reverend J W Simpson
Best for: Those wanting to learns the ins and outs of a particular spirit (or get drunk)
When: Tuesdays
Cost: £30pp
A really atmospheric place to head for a masterclass, set where a reverend used to live - you can still see the tiles on the kitchen wall and the original front door. Go to a Spirited Sermon and get clued up on whatever spirit is under the microscope - one week it's all about the tequila, the next it's Negroni's a go-go with Campari. Along with all the education, you'll get a tasting flight of three drinks, plus three cocktails too. This is a real value-for-money masterclass in a really top notch London bar. Find the latest list of masterclasses here.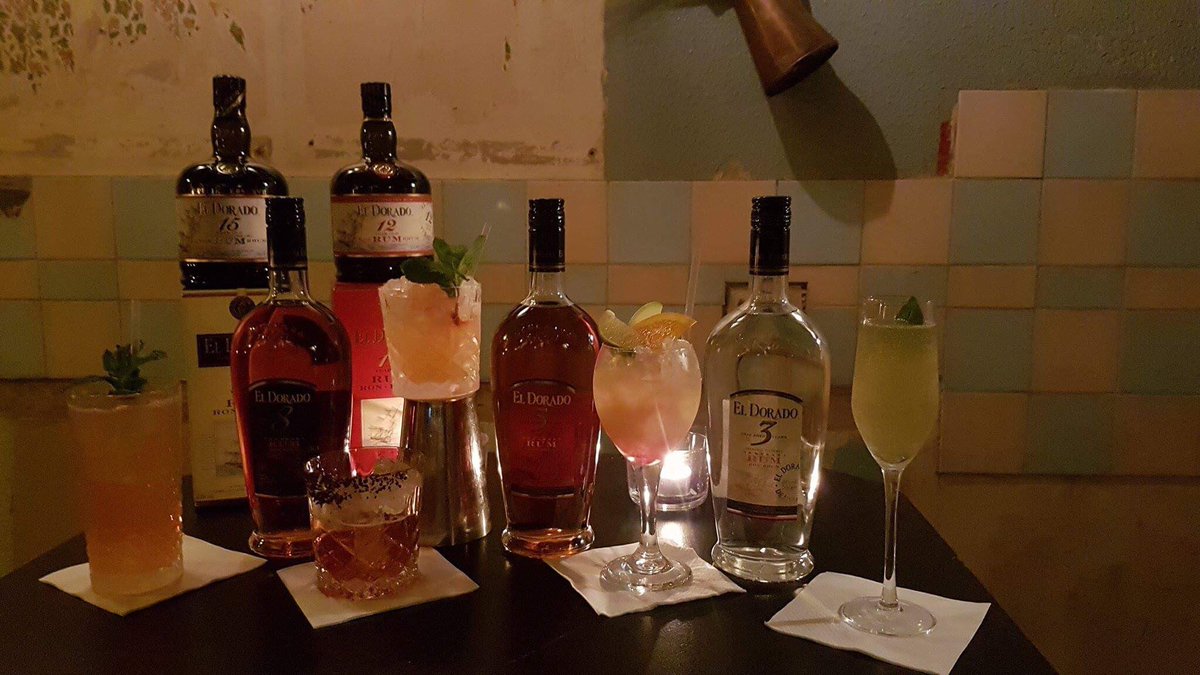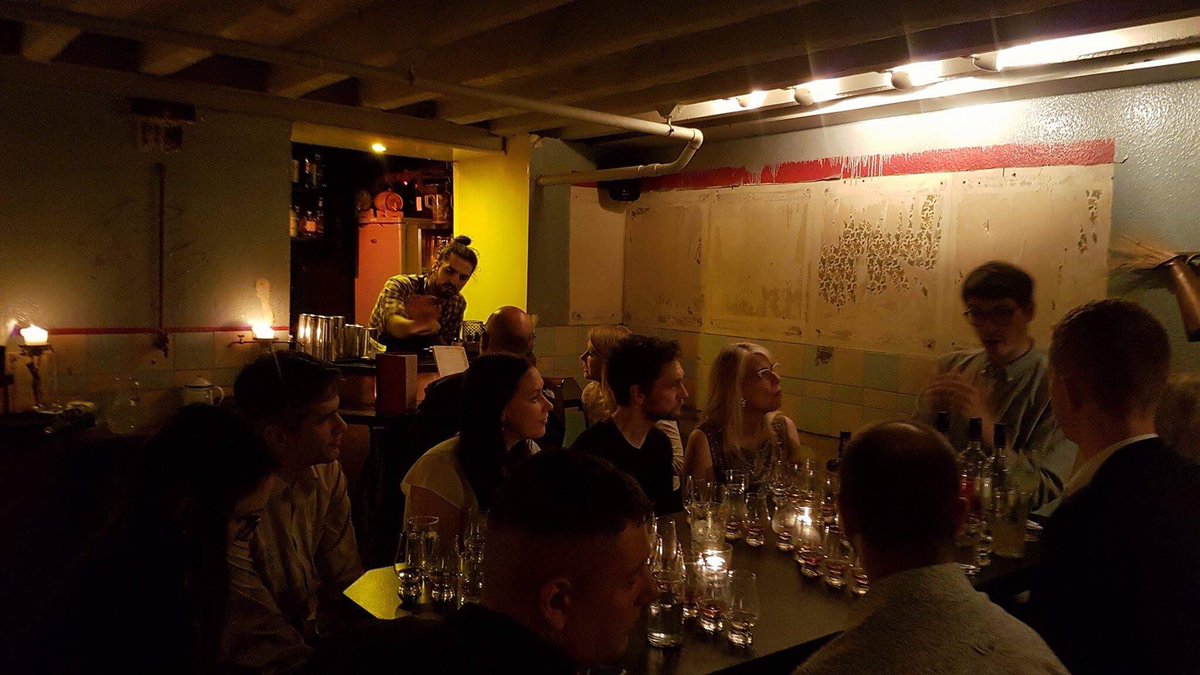 The Walrus Room
Best for: Those into a particular spirit.
Capacity: 30-35 max
When: Mondays and Tuesdays, Visit the bar's Facebook page to check out the agenda
Cost: Varies -- but some masterclasses are free
This cute little Battersea bar runs a handful of sell-out cocktail masterclasses each month. Previous popular sessions included one on Japanese Whiskies and another on Mezcals and Tequilas.


The Cocktail Trading Co.
Best for: Hen do's. Hot cocktails and hot bartenders = winner.
Capacity: Large and small groups welcome
When: Visit the CTC website to see their opening hours
Cost: £35pp
These guys make seriously bonkers cocktails -- from drink served in wellington boot, to a cocktail sealed inside a real hen's egg which you crack to relase into your glass. Want to get into their secrets? Book a masterclass at their Bethnal Green bar. This includes a welcome drink from the menu and then an hour or so behind the bar whipping up your own crazy cocktail, or get to grips with some classics. To book, email info@thecocktailtradingco.com

TT Liquor
Best for: Serious cocktail making
Capacity: Up to 50 people per class
When: Times vary - visit Design My Night for details
There's no waiting for your turn at TT Liquor. Everyone gets their own cocktail making station. Think Great British Bakeoff, but in a bar. Learn the basics on taste, balance and mixing, then it's time to make your own creation.