You don't need us to tell you that London has never lost its Blitz spirit, but if you're looking for a sizeable dose of it, we've rounded up the top venues where you can keep calm and carry on like its the 1940s. Whether you're after a stylish air raid bunker complete with bootleg gin, or a glass of French resistance is more your style, you can grab yourself a slice of second world war history all around town. Keep them to yourself though: loose lips sink ships, after all.
French House
This Grade II listed Soho pub has been standing for much longer than the 1940s - indeed it dates back to the 19th century with plenty of Victorian features. However, The French House came into its own during the war years and obtained its current moniker thanks to its French customers: namely, the exiled French government. The French Free Forces held all of their rendezvous in this very pub, and Charles de Gaulle is known to have written his historic declaration against the Nazis upstairs.
Today, things remain distinctly Gallic with a bohemian customer base, 30 wines and champagnes by the glass - but no beers (!), bavette steak frites served rare, and a fairly serious cheeseboard. There's also a strict no music, no phones, no tech policy which means you can easily imagine you're back in the roaring forties.
Deliveroo now from Bermondsey
|
Deliveroo now from Wandsworth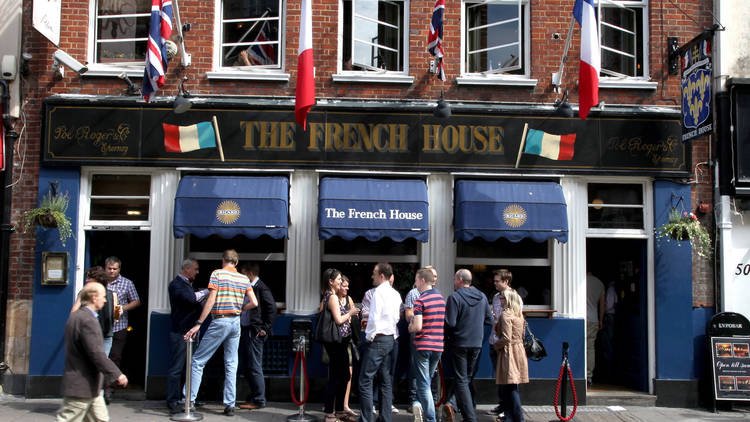 The Royal Vauxhall Tavern
As an ex-Victorian music hall, the Royal Vauxhall Tavern has a long, colourful history of openminded revelry, but it was in the 1940s that it really started to come out of the entertainment closet. The post-war era saw a carousel of alternative entertainment taking place there, with a healthy dose of drag performances too. By the time the 50's rolled around, it was well known as a place that the LGBTQ community could feel safe in enjoying themselves, and thankfully that feeling has only increased over the years, making the Royal Vauxhall Tavern one of the most famous sites in Vauxhall for non-hetero japes. These days, a steady stream of DJ nights, 'barelesque' and queer fun means that no night is the same and you can party like its 1949.
Blitz Party
Fans of dress-up should check out Blitz Party, a fully immersive forties night that pops up from time to time around town. Draw some eyeliner up the backs of your legs, master some Victory Rolls and have your red lippie at the ready for a party featuring swing dancing, wartime snacks and plenty of alcoholic provisions to get that Blitz spirit off to a bang. Previous parties at Bourne & Hollingsworth Buildings have featured plenty of Tom Collins', Spitfire Ale and glamorous second world war styling in spades. Check the website for details of the next vintage D-Day and we'll see you there.
Cahoots
Anyone after the full 1940s experience will love Cahoots in Soho's Kingly Court, set in a disused underground tube station complete with old train carriages and subway tiled bar. It's not a real tube station, but we could've been fooled - guests are transported back in time to the post-war glamour of the 1940s for illicit, nocturnal drinking and dancing times. Decor is impeccably realistic, with Blitz glitz aplenty and even an old piano for rousing sing-alongs. Drinks are either classic cocktails or 'black market liquor' and there's a strong emphasis on rum and gin based drinks - true of the era - which are then furtively knocked back from authentic old mugs, hip flasks and vintage tins. Very vintage cool.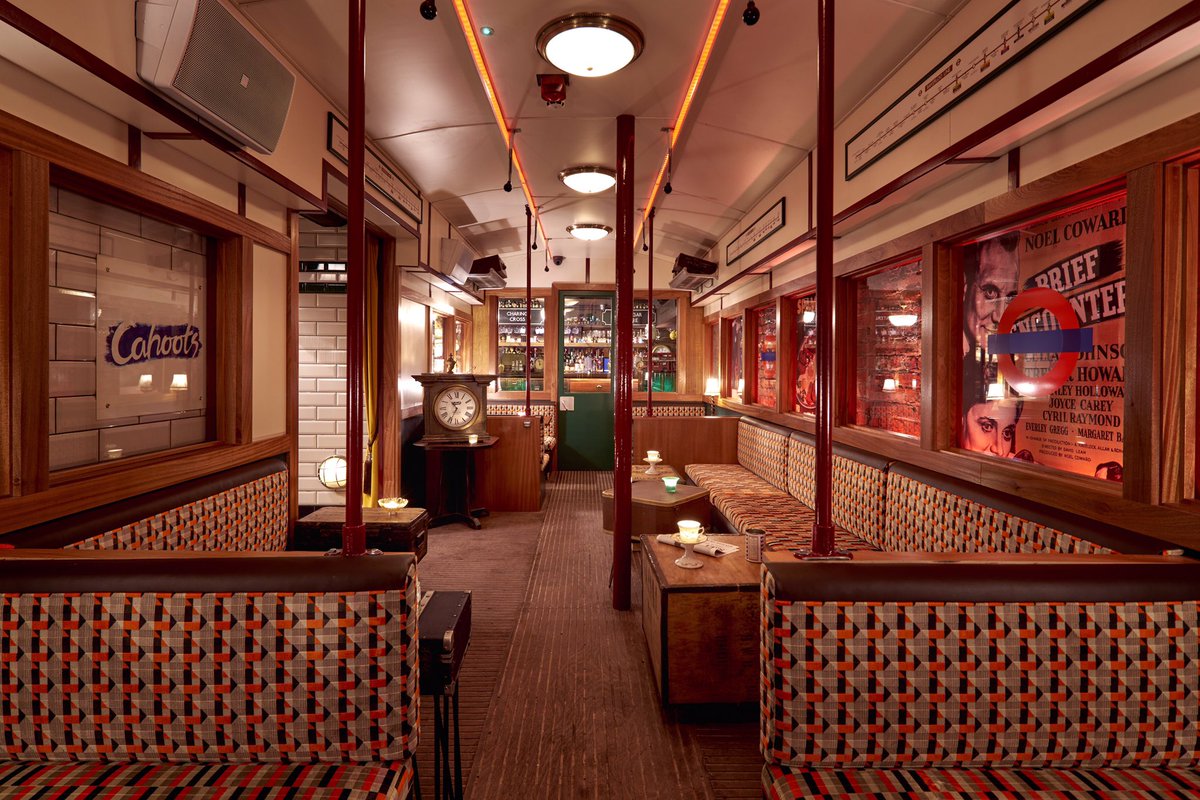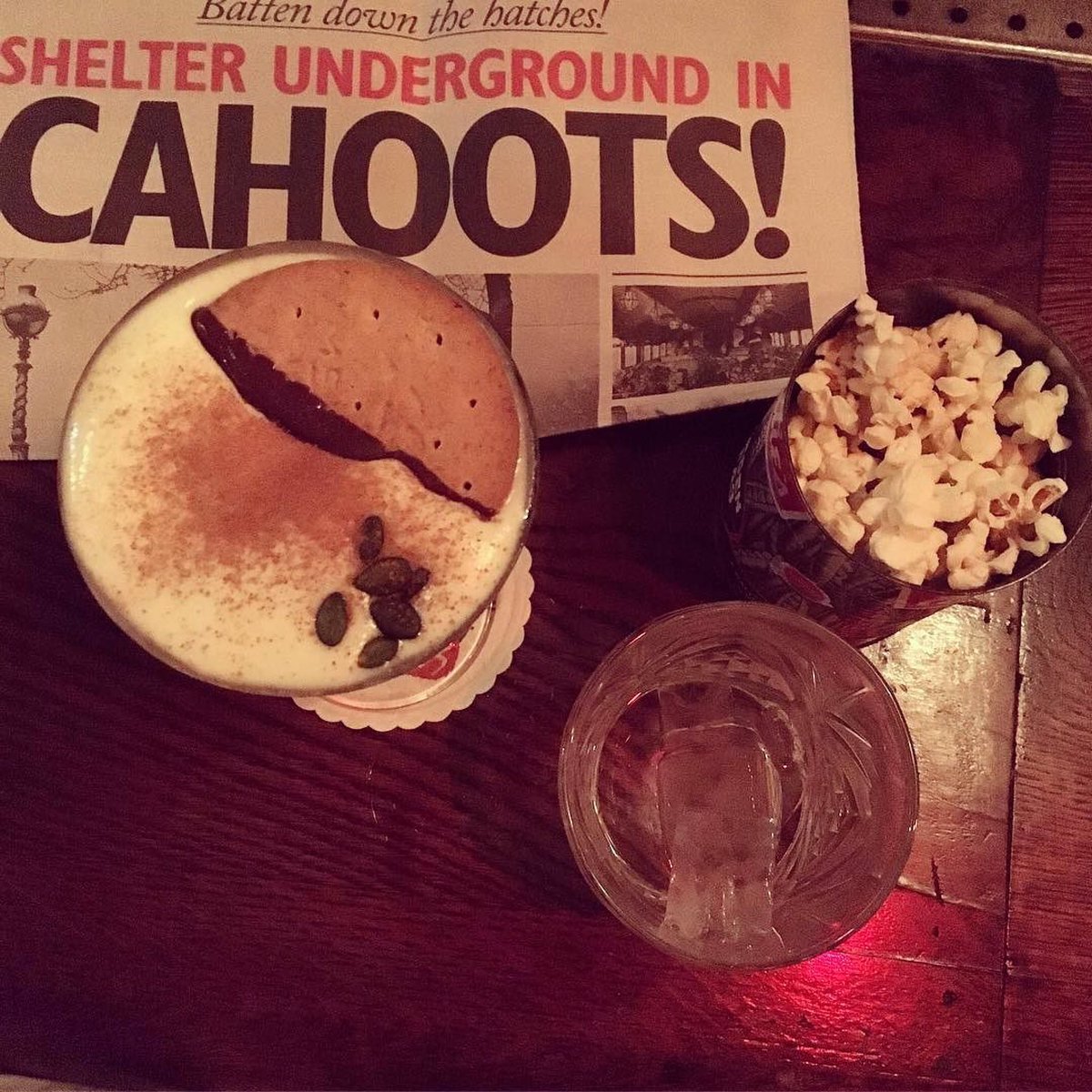 Ruby's Dalston
Vintage lovers in Dalston should head for Ruby's: a diminutive basement bar down some steep steps that is home to knick knacks, fancy lampshades and expertly mixed cocktails galore.

Bucking the trend for 1920s style speakeasies, this subterranean drinking den has mixed nostalgia rather than the overt Art Deco and Prohibition-style cocktail clubs we're seeing all over town, and anything from the 1930s to 1950s is at home here. Word has spread as to how good the drinks and vibe is at Ruby's, so don't expect to just walk in if you're in a large group. Booking is best, but a twosome should be fine and once you're in, you'll find rhubarb sours, chilli apple martinis and fizz for a reasonable £7 a glass.
The Bletchley
Introducing London's quirkiest new bar: The Bletchley, at a secret underground bunker location somewhere in the Chelsea area, has taken the theme of codebreaking and absolutely run with it.

Inspired by Turing, Holmes and the incredible work that took place at Bletchley, this tickets-only enterprise requires a series of codebreaking clues before you enter, whereupon you're given a secret agent codename and the bartender mixes up something personalised based on your tastes (communicated via radio, of course).

The decor fully reflects the spying theme, with cipher machines and brainteasing puzzles aplenty. The waiting list is long, but tickets are available here, where £30 will buy you three never-to-be-made-again drinks and lots of second world war spying fun.