Mmm, chai. It's tea, basically, but it's tea like the old course at St Andrew's is a golf club and like a 1962 Ferrari 250 G20 is a sports car. It's about creamy, spicy goodness. It's about history. It's about experiencing a rich and storied culture. Here are the places to do it in a nevertheless truly modern style.
Cinnamon Soho
The High Chai afternoon tea at this Soho restaurant features potato bondas, Bangla scotch eggs, lamb sliders, tandoori chicken and chutney sandwiches, and ginger and garam masala cake - along with a well-crafted masala chai, of course.
Deliveroo now from Soho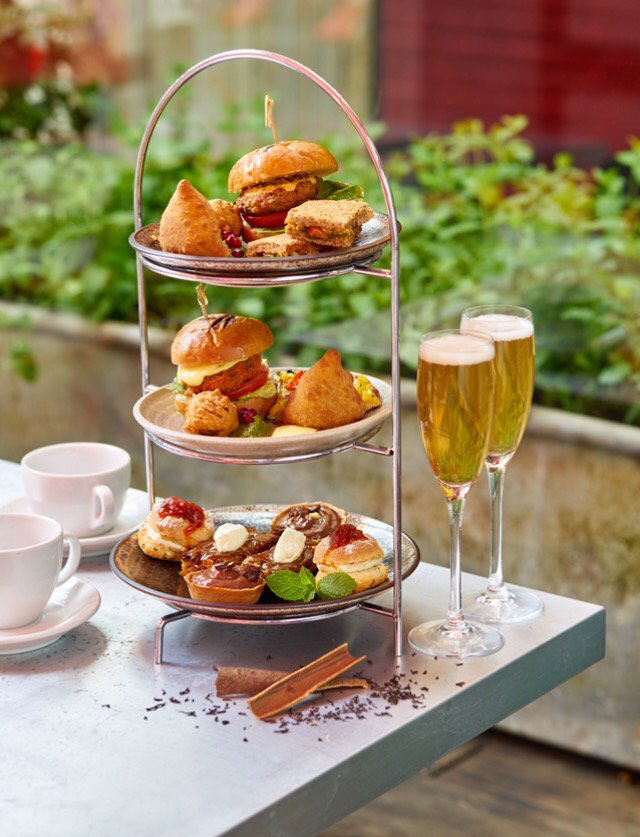 Dishoom
Ah, Dishoom. A better breakfast than that offered at this chain of cafes styled on Bombay's old Irani joints is hard to find, and in between the spicy omelettes, chicken keema topped with fried eggs and a hangover-busting bacon naan roll, you may want to try one of its chai cocktails – the chaihito and the chai paanch. The latter is a lemon shrub made with a litany of liqueurs and infusions in addition to the chai: Johnnie Walker Black Label, Ceylon arrack, Gosling's dark rum, ginger and cocoa liqueurs. Their Shoreditch venue holds the most old-world charm among the group.
Gujarati Rasoi
Gujurati Rasoi is an open kitchen Indian restaurant in Dalston, but it offers food at Borough and Broadway markets too. It's first-class, home-style, entirely vegetarian Indian food. You can wash it down with an excellent masala chai - spiced, sweetened black tea blend mixed with milk. Suffering carnivores can also order it laced with rum, to take their minds off the lack of meat.
The Imperial Durbar
Londonist writer Lydia Manch recommends the chai martini at this Tooting bar:
Coffee shop by day, cocktail-pushers by night, the design and drinks at The Imperial Durbar are 'a taste of India with a twist'. We like the way warm and tropical-fragranced ingredients creep into the classics, like this twist on espresso martini with a mix of chai latte, Kahlua and vodka.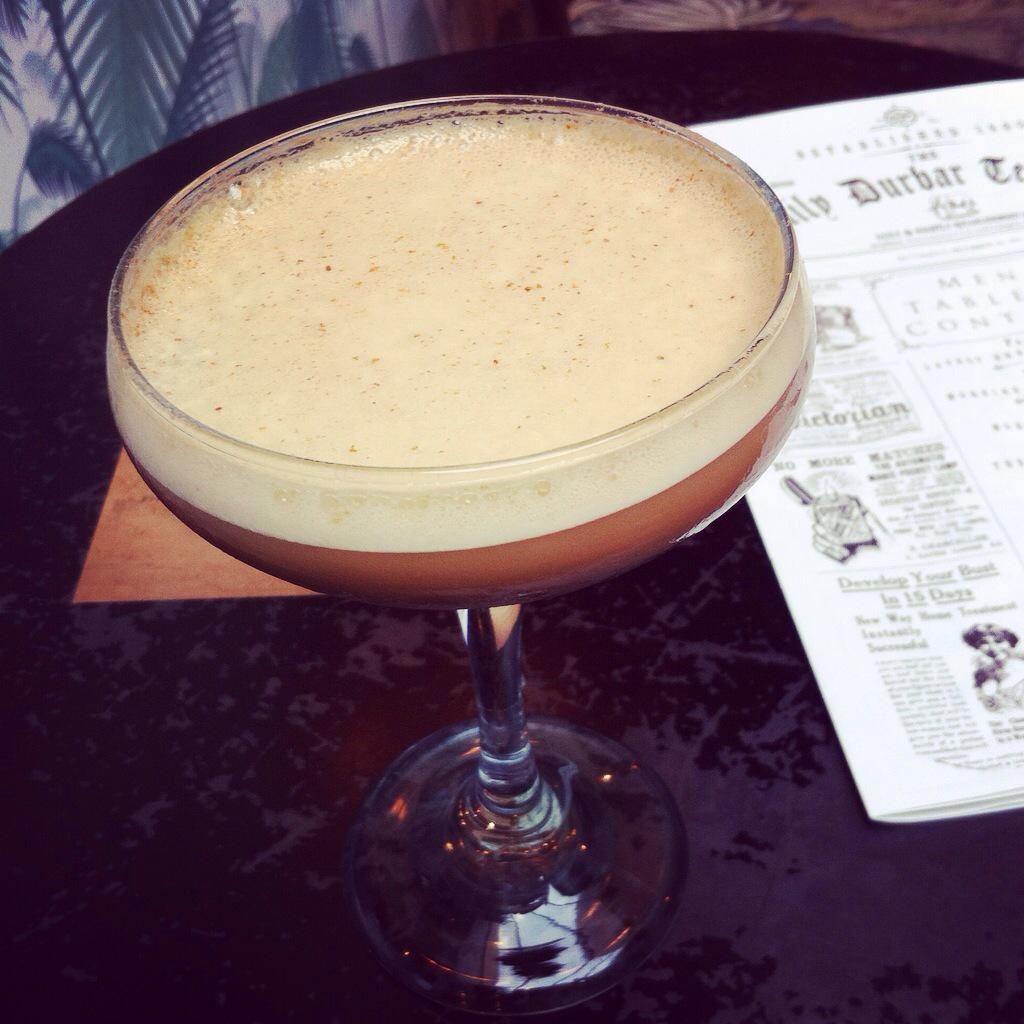 Appestat
Appestat is a charming coffee shop crammed into a narrow space on the Camden Passage, with artfully displayed pastries, reclaimed wooden surfaces, and a picture of Mr T wearing a Vox medallion in its gallery for some reason. It also serves a very popular chai latte - perhaps not the way it would have been taken in ancient India, but perfect for the colder climes of London's streets.
Chit Chaat Chai
For a menu of hot Indian street food and powerful cardamom-heated cocktails, try Wandsworth restaurant Chit Chaat Chai. Choose between a traditional, warming masala chai or the Bombay Express - like a traditional chai but on the rocks and crammed with alcohol.
Deliveroo now from Wandsworth
Crosstown Doughnut & Coffee Bar
Doughnut kings Crosstown put just as much craftmanship into their hot drinks as they do into their doughnuts. Coffee might be more traditional with a doughnut, in true American cop show fashion, but the Prana Chai on the menu is well worth a second look. The Melbourne chai brand is available at all of their doughnut and coffee bars, and an iced chai makes an appearance in the summer.
Deliveroo now from Brick Lane
Pamban
A specialist chai and coffee house in Camden Market, Pamban serves freshly-brewed house chai, which can be mixed with flavours like rose, fudge and mint. They grind their own spices and brew the chai by hand. The clay mugs give your beverage an authentic feel, as does the Asian-inspired food on offer.