Handy as it is for so many Londoners' journeys home, Waterloo is a great spot to meet up for a date. But where should you head, and what will you find there?
Cubana
The generous mojito jugs at Cubana have been fuelling Londoners' first dates for years, and with two for one offers between 4 and 7pm it's not hard to see why. This Cuban mainstay invariably involves live music, great food and plenty of shady corners for a romantic liaison.
The Anchor & Hope
There are no bookings at this atmospheric gastropub, so be prepared to share some wine at the bar while you wait for food. That's only going to help you and your date get to know each other. The British cuisine is still reliably superb and well worth waiting for. The slew of candles makes this place extra romantic (and rather warm) too.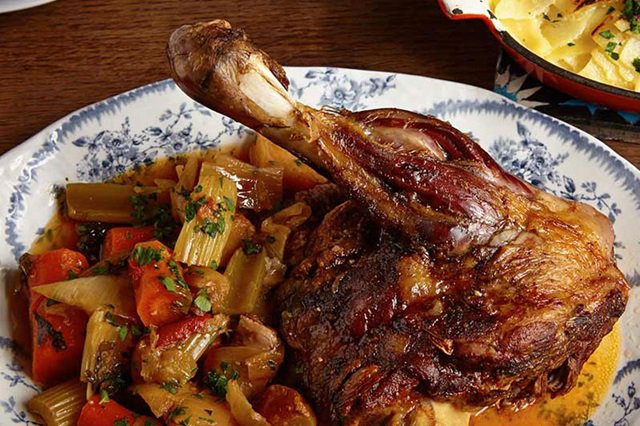 Young Vic
Though the Old Vic has traditionally sprinkled the stardust over the years, especially during Kevin Spacey's reign, its little sibling is just that bit sexier for date night, with its split-level bar and terrace and edgier programming. The main house is a more intimate 550 capacity too, for a bit of hand-holding.
BFI Southbank
The BFI Imax on the roundabout is a good place for a date if you don't want to speak to each other for a couple of hours and don't want to be able to hear afterwards. The BFI Southbank is a much better choice, with excellent new and classic programming, and a choice of the riverside bar and the swankier cocktail bar upstairs. The only downside is that you can't take food into the screenings, which seems a bit unfair.
Mar i Terra
Finding decent tapas that isn't also hideously expensive can be a galling experience in London. Mar i terra is definitely one of the good guys though, and its excellent list of Spanish wines, by the glass or bottle, is not to be sniffed at. Show your date how good you are at sharing food... if you can.
Cafe Del Marsh
Pastry-toting cafe by day, craft beer and cocktail-serving hangout by night. What makes this place really worth a visit, though, is the cosy atmosphere and the discreet courtyard out the back. It doesn't feel like you're a short walk away from one of the busiest train stations in the country; a nice spot for you and your date to while away the evening.
Spots And Stripes
If you don't fancy stuffing your face or sloshing back wine on a date then this arch-based pool hall offers another option. There's nothing like a bit of friendly competition to spice things up; plus, if you lose at pool you can take revenge in the Nintendo Wii lounge with its 55-inch screen and comfy sofas.
The Vaults
This unique subterranean space has a programme that ranges from live music and panto to raves and downright terrifying immersive theatre. The latter might have you clutching each other in the dark, but whatever you do down here, there's really nowhere else in London quite like it.