If there is one thing we Brits do well, it's a pub, and everyone knows that cosy ones are the best of all. Whether it's for a restorative pint after a bracing walk, for sheltering by the fire from the typical British weather, or just hunkering on down with a big glass of red and a game of Scrabble, a cosy pub is always the answer. Thankfully you needn't trek out to the country for some decent fireside action; London has a wealth of warm, welcoming public houses for us all to enjoy. Pull up a pew.
The Holly Bush
If you can handle the steep climb up Holly Mount at the top of Hampstead High Street then you'll be rewarded with a pint and a pew at the Grade II listed Holly Bush. This lovely old pub is consistently popular, and you'll find many a snug little corner to cosy up in, with plenty of decent food and a good range of ales to keep you going. The three low-ceilinged bars are authentically decked out and maintain their original features making this a great winter spot -- but on any fine day you'll find plenty of people enjoying the quiet cobbles outside too.
The Dove
The Dove is a riverside pub that counts Charles II, Nell Gwynne and Ernest Hemingway amongst its past patrons and things are definitely cosy in this 18th century Hammersmith local. Decor is as you'd expect from a pub dating back this far and involves much ducking down if you're above average height. Of course, the beers are excellent and you can even see the Fuller's brewery a mile down the river. Pro tip: don't go on Boat Race day.
Deliveroo now from Hammersmith
The Grapes
This 500 year old Docklands pub takes the form of the traditional Victorian long bar (well, as long as can be in such a miniature pub) and has managed to resist both second world war bombing and the sterile gentrification of the area, maintaining its wooden panels and deep burgundy walls. Real ales, a panoramic river view and a friendly welcome make The Grapes a proper English pub. Dickens was known to frequent it, and it features in his works. These days, Sir Ian McKellen is a leaseholder.
The Gun
One of the most historic pubs in London, The Gun. also has comfort and character in spades. We like to think Lord Nelson and Lady Emma Hamilton enjoyed the same level of fireside cosiness and spectacular views as we do today in this Docklands gem. The riverside terrace is perfect for a summer day, and there's now a gin garden too, if that's your thing. A roast, accompanied by the jug of Bloody Mary, is an ideal Sunday activity, but you'll need to book ahead or turn up early as people travel far and wide for a taste of riverside history.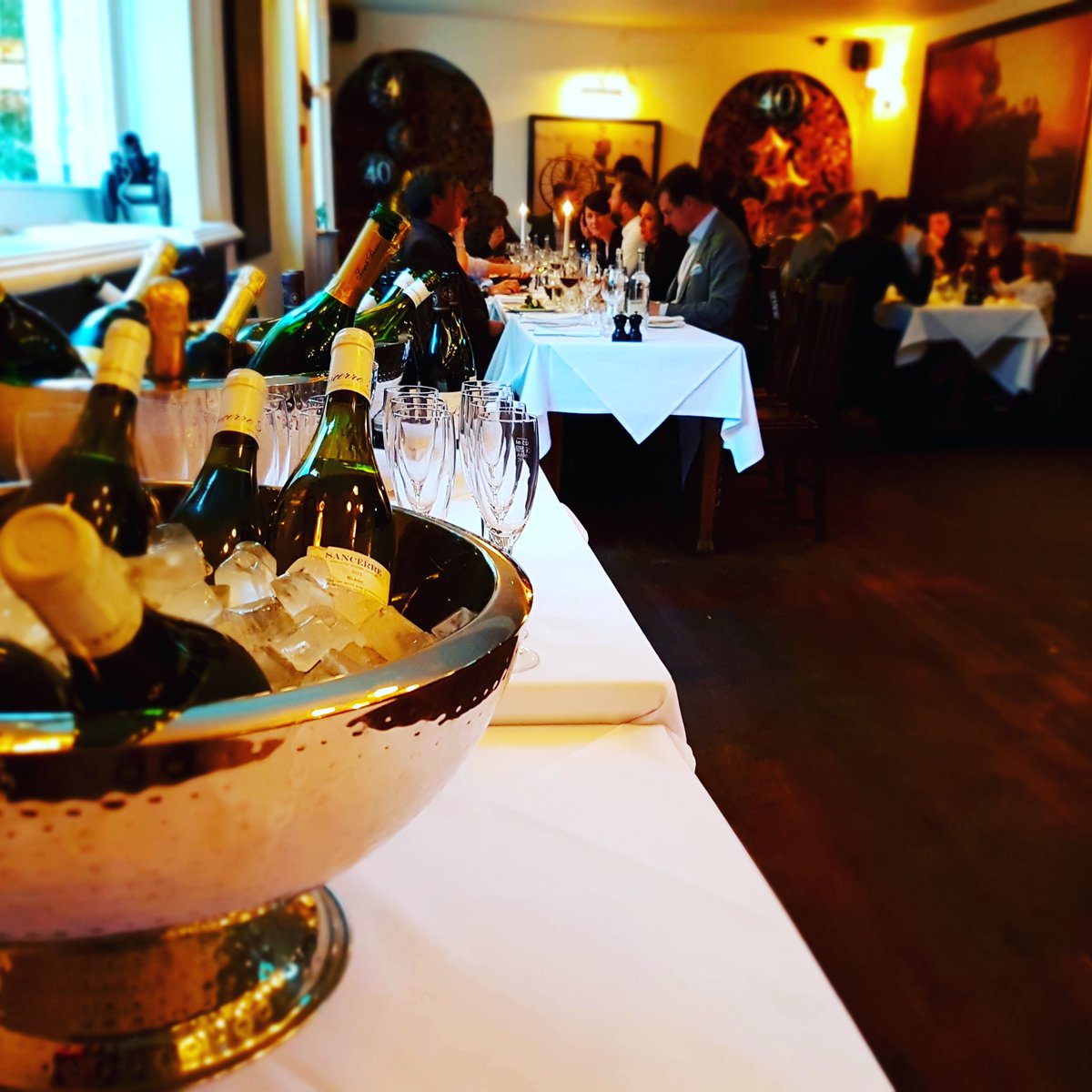 Flask Tavern
This is where you'll find us when some quality pub time is in order. The Flask in Highgate (not to be confused with The Flask in nearby Hampstead) has many a tale to tell. With famous ex-punters including Byron, Shelley and Keats, this place is steeped in history and familiar faces still visit. Kate Moss lives opposite, although you'll have a job spotting her thanks to the dark, candlelit atmosphere and endless private nooks and crannies. Food is good with a seasonally changing menu of English pub food. There are a few little fires to be had too, in colder months.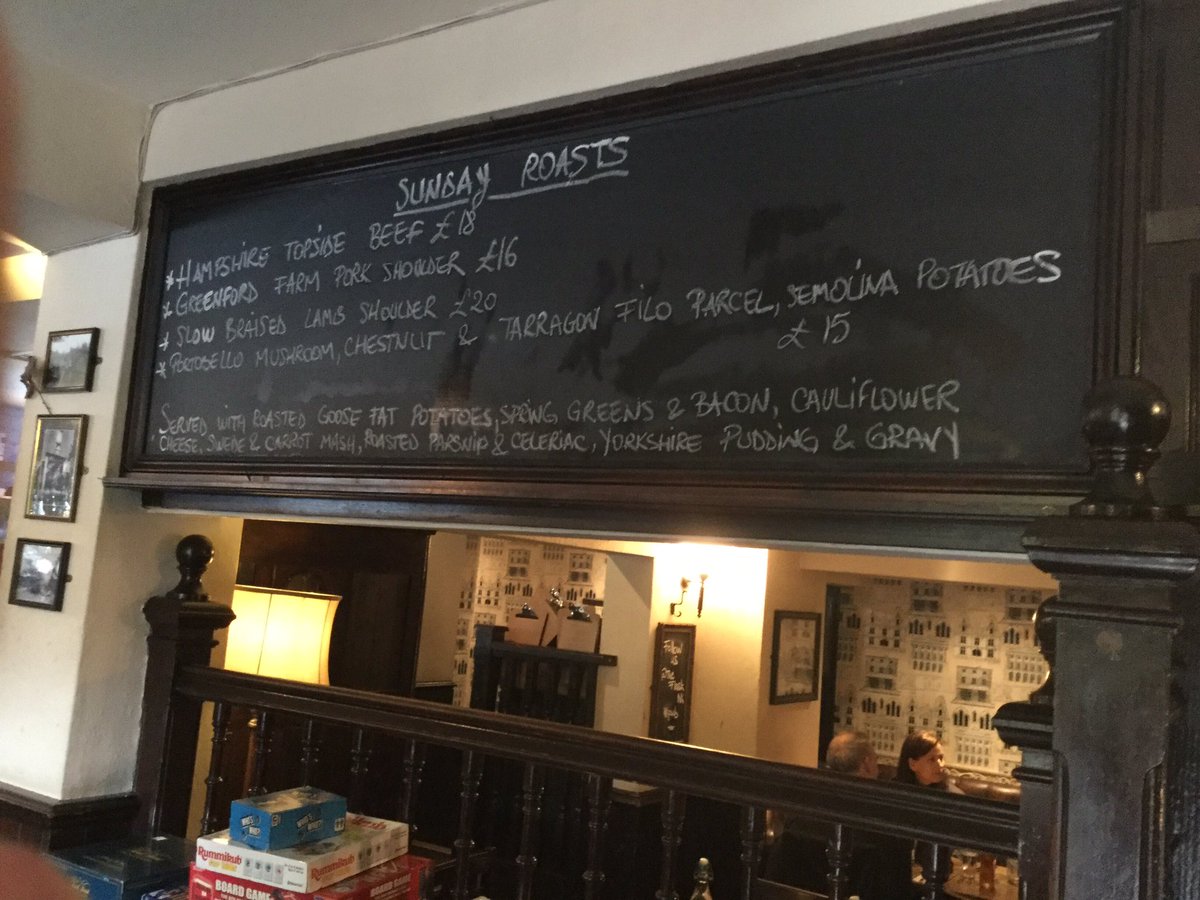 The Running Horse
For something more central, try The Running Horse. Not far from Bond Street, this is the oldest pub in Mayfair (1738), and had a sympathetic revamp a few years ago. Now, it's modern yet comfy with a carefully styled lived-in feel with distressed wooden floor, malachite subway tiling and many a sinkable chair. Prices are steep, but this is Mayfair and both the drinks and food menu are well thought out and tasty despite the relative expense.
Deliveroo now from Mayfair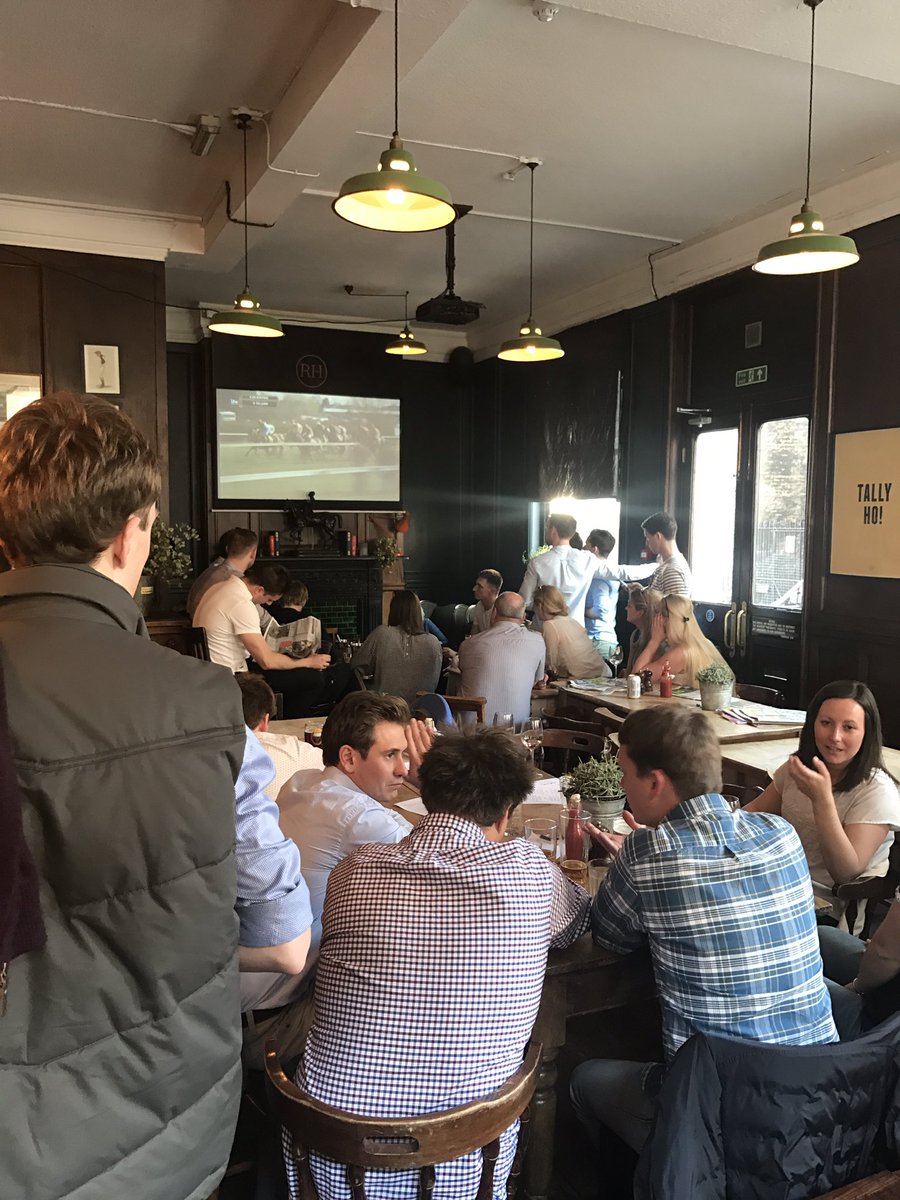 Somers Town Coffee House
Let's get this out the way. Somers Town Coffee House is not a coffee house, it's a pub. And quite a good pub at that. Situated round the corner from Euston, this place is a surprising goldmine of cosy snugs and comfy leather sofas, plus some quirky little rooms upstairs for meetings and parties. Food is largely what they call 'British tapas' and is good for sharing, and standard pub classics are available too. As a bonus, there's a downstairs speakeasy, The Cosy Kettle, with an extensive cocktail list and bags more cosiness for carrying on after dark.
The White Bear
The White Bear in Kennington has been a much-loved neighbourhood pub for 237 years, so its transformation into a Young's pub last year ruffled a few local feathers. Mostly now, people are just happy it's back as a pub. The refit has maintained the original features and plenty of charm, making this a good place to batten down the hatches in SE11. Proper beers are still very much in evidence, with a few trendy London craft bottles thrown in for good measure, and British pub classics rule the food menu.
138 Kennington Park Road, SE11