Bloody marys these days come as diverse (and photogenic) as you like. From super spicy ones, to Guinness ones, to ones in the guise of an oyster -- this is the only way to quash that hangover in style.
The Pringles Garnish - Dirty Bones
Kind of like the Head & Shoulders of the booze world, the Dirty Mary works effectively in two ways. Not only does it provide you with a tomatoey hair of the dog hit, it's rimmed with sour cream Pringles -- providing salty carbs too. After two of these you'll be ready to tackle of Dirty Bones burger...
Deliveroo now from Blackwall | Deliveroo now from Holland Park | Deliveroo now from Soho
20 Kensington Church Street, W8 | Top Floor, Kingly Court, W1B | 1 Club Row, E1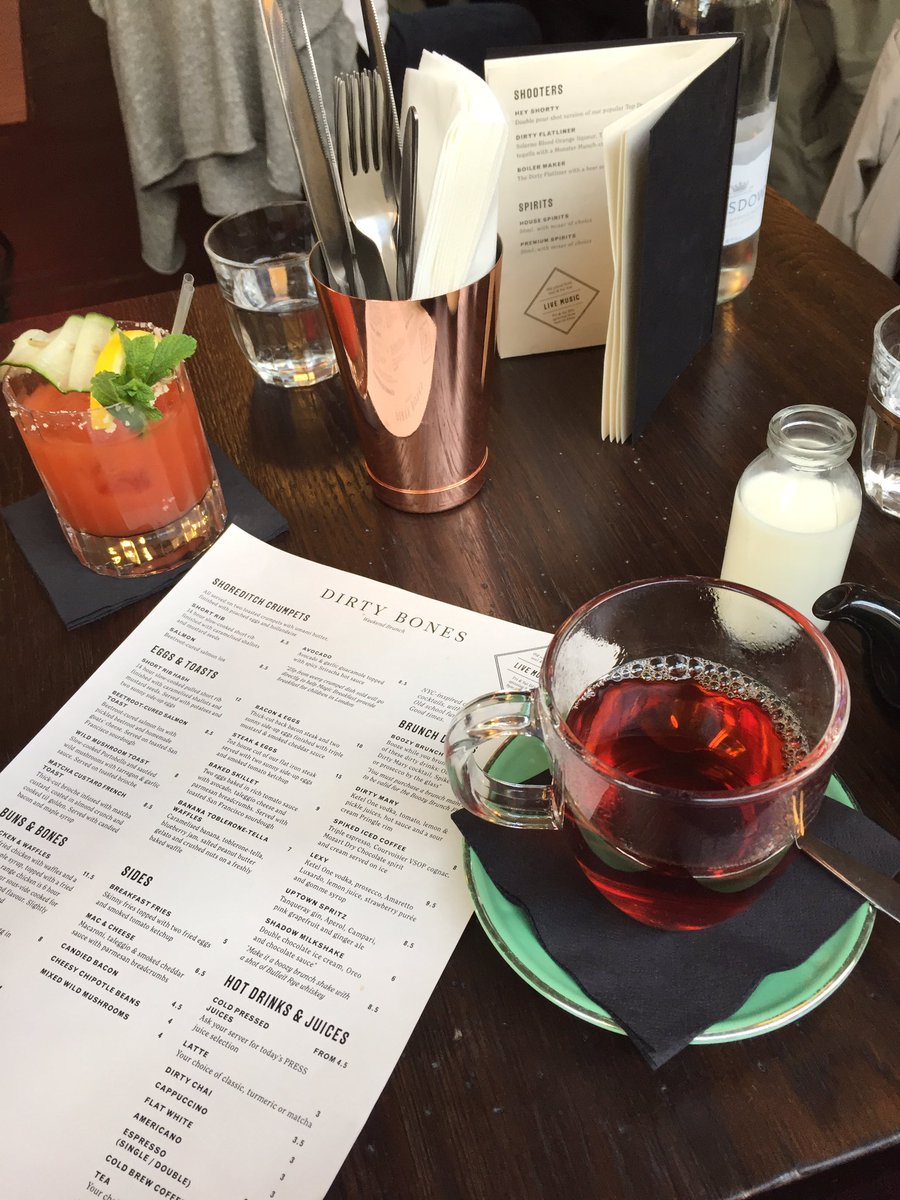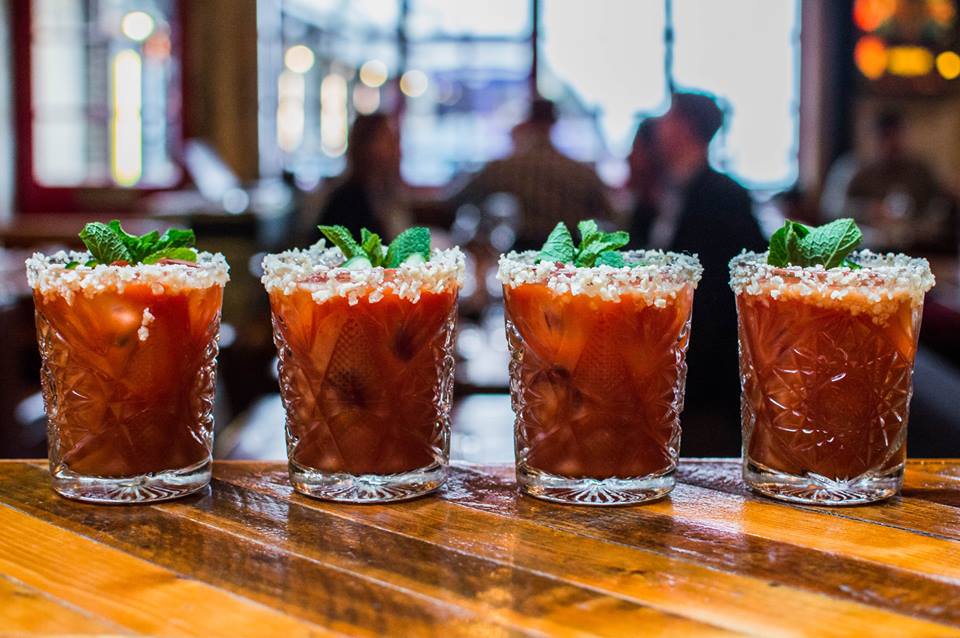 The Prairie Oyster - 69 Colebrooke Row
Too bad about the candlelight, because this is one drink you're going to want on that Instagram feed. The Prairie Oyster looks like a mollusc, but it's actually a deconstructed bloody mary -- a tomato yolk that bursts on the tongue while it's washed down with horseradish vodka, Oloroso sherry, clarified celery juice, Worcestershire sauce, homemade pepper sauce and white wine vinegar. No dithering about here -- this drink is down in one go.
Deliveroo now from Angel
Served With A Battered Mars Bar - Powder Keg Diplomacy
This oddball colonial style bar has a whole menu of fancy bloody marys. But nothing says 'dirty hangover' like their epic Mary Queen of Scots, which is served with a battered Mars bar. If you're a 'kill or cure' type of soul when it comes to hangovers, this is the mary for you.
Served In A Soup Can - Southsider Cocktail Club
There's no getting around this cocktail has 'novelty' written all over it.S erved in a Campbell's soup can, it certainly looks the part. It's also bloody good. A warning though, The Bloody Warhol is certainly not one for veggies, with beefy jerky infused vodka and chicken salt.
New York Style - Balthazar
Considering the boozy brunch hails from the Big Apple, it's no surprise this New York import does a pretty mean bloody mary. The Umami Red Snapper is a super savoury concoction, with Umami gin, Plymouth gin (yup that's two gins) and secret spice and juice recipe. Or go for the more classic Balthazar Bloody Mary, made with Whyborowa and the restaurant's special blend of juice and spice.
Done FIve Ways - HotBox
This hip rib joint is renowned for its epic boozy bottomless brunch. And on the menu is five different bloody marys - they've got all bases covered, from an extra spicy one, a smoked pork one for the meat heads, a gin one and a green 'nutritious looking' one, for those kidding themselves it's a healthy option. There's also a classic if you're too delicate to bother with all that extra jazz.
Deliveroo now from Spitalfields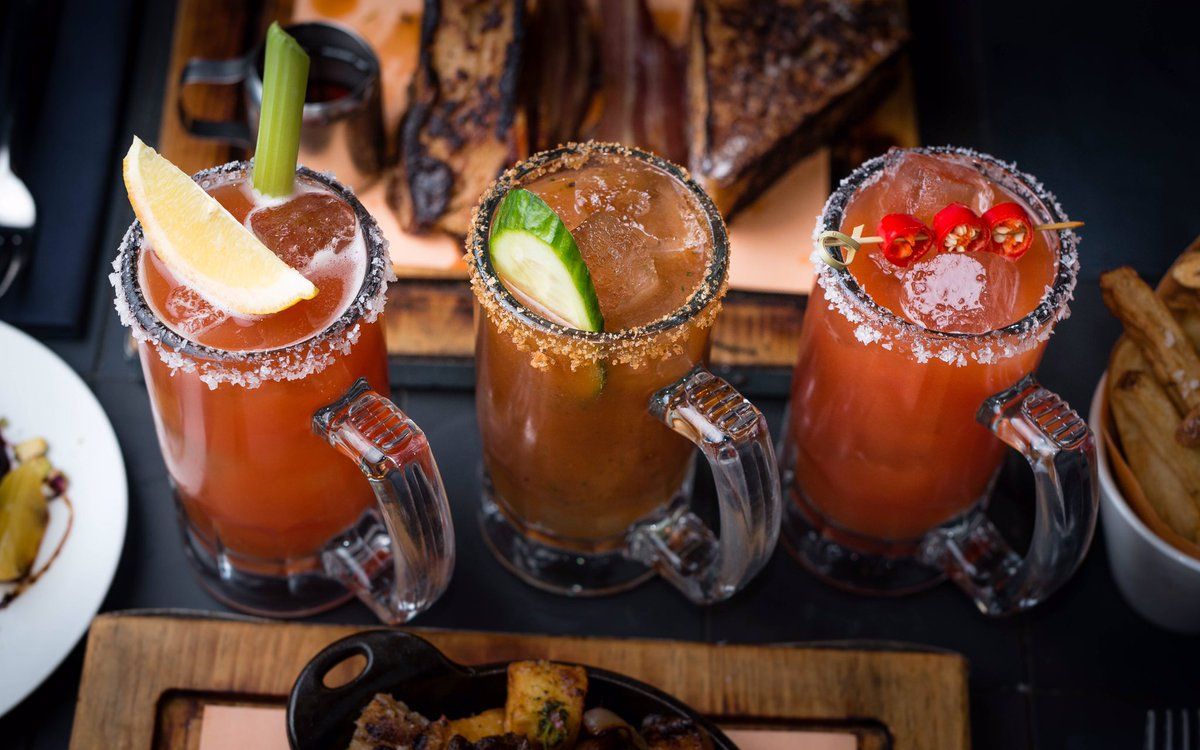 The Novelty One - Cahoots
A tongue-in-cheek bloody mary if ever there was one, A Right Bloody Palaver is basically a liquidised roast dinner, with tomato juice, carrot, Cahoots 'gravy', fennel and fresh herbs. So while it may not be cheap for a cocktial, it makes for a particularly thrifty Sunday roast. And one that'll make you nice and squiffy.
The Yellow One - Percy & Founders
If you find yourself hungover and in Fitzrovia, head here for an array of bloody marys. We say try the Bloody Maria, made with yellow tomatoes, just to mix things up. There are plenty of twists on the traditional red bloody mary too.
Amazonian Style - Ceviche
Ceviche has shaken up this classic cocktail with a punchy South American twist. The Amazonian Bloody Mary is made with chilli-infused pisco and Tiger's milk. You might enter the joint half asleeps, but after a couple of these, you'll be buzzing all the way through to Tuesday.
Deliveroo now from Old Street
The Whisky One - Mac & Wild
Yes, you read that correctly. True to their homeland, the Mac & Wild crew have put together the Bloody Scotsman, made with whisky, tomato juice and special spice blend. It'd be rude not to try it at least once.
Also available at Mac & Wild Devonshire Square
Deliveroo now from Fitzrovia
65 Great Titchfield Street, W1W
Cocktail In A Bell Pepper - MAP Maison
Served up in a red bell pepper, this is probably the healthiest bloody mary in London... if you can bring yourself to gobble it all up afterwards. That's one of your 10 a day (groan) down... Time for an eggs benedict wethinks.
The Classy One - Eneko at One Aldwych
Bloody marys are not all chunky glasses and hefty celery sticks, you know. Eneko at One Aldwych have done a swish take on the classic with their Golden Mary, made with spice infused vodka, golden tomato juice, topped with celery foam and served in a martini glass. Who said hangovers can't be classy?
Made With Guinness - Islington Town House
The bloody mary's been done with gin, it's been done with whiskey -- and now the crackpots at Islington Town House have only gone and put Guinness in their bloody mary, along with tomato juice, vodka and horseradish. Could this be the most nutritious cocktail in the city? It must be the most iron-packed one.
The Gin One - The Distillery
If you only do gin, how about The Distillery's gin bloody mary The Red Snapper. And if you're feeling especially weak, there's a handful of beds upstairs at the buildings in-house gin hotel.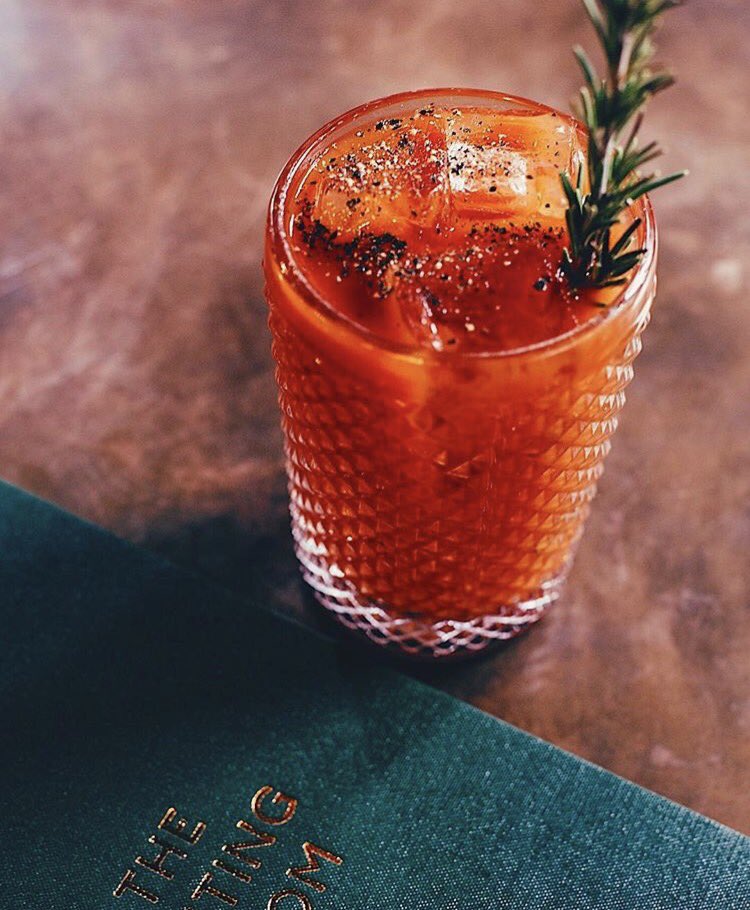 The Clam One - Bonnie Gull Seafood Shack
Admittedly, this is an acquired taste, but seafood/tomato/vodka fans really must get their chops around Bonnie Gull's bloody mary. It's made with vodka and clamato juice, with an oyster garnish -- and, believe it or not, that hit of clams really works.