In a city as busy and bustling as ours, it's delicious to find a secret hideaway that hardly anybody else knows about where you can grab a cuppa and have a bit of quiet time away from the crowds. Perhaps you're after a secret boemian arts cafe? A mysterious Eritrean coffee hut in the middle of a market? Or would an Old Street home from home be more your style?
Candid Cafe
You'll need to climb two narrow sets of dimly lit stairs in an unassuming backstreet building, but it's best this way as it keeps the riff raff out of this properly bohemian hideaway. It's homely, artsy and more than a little eccentric and a great place to enjoy a pot of tea and some cake. Or try their big healthy plates and a well priced bottle of red if you like.
J+A Café
Named after owners and sisters Johanna and Aiofe, this is a great place for wholesome Irish home cooking, hidden in plain sight in the middle of Clerkenwell. J+A Cafe is based on the ground floor of an old diamond-cutting factory and has a lovely courtyard to boot where you can hunker down with fresh home baked soda bread and meticulously sourced local produce. A warm welcome awaits should you find it.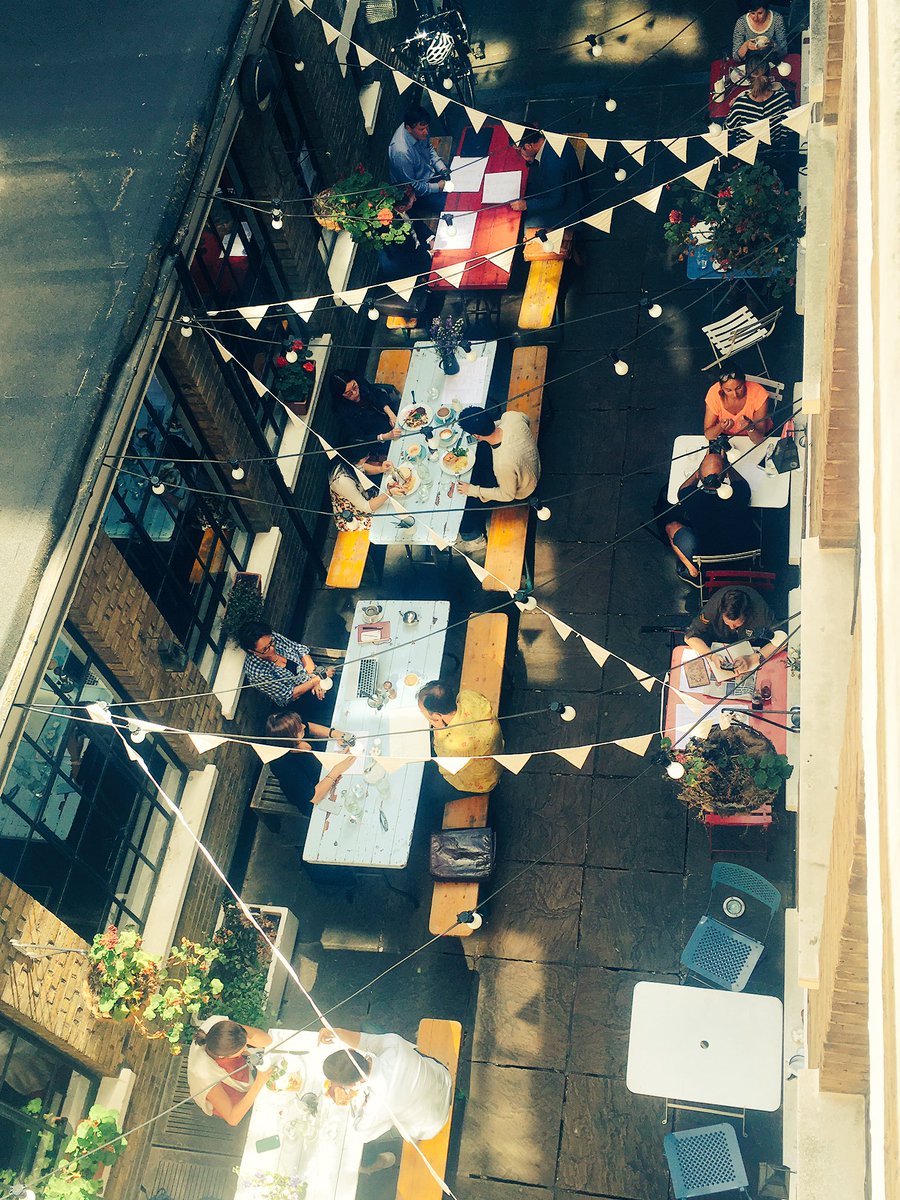 Shepherd's Bush Market
Now this one really is secret. So secret it has no name, no sign, no address, no website... you'll just have to trust us. Head over to Shepherd's Bush Market from the Uxbridge Road and keep to the right. Eventually, amongst the stalls, you'll see what could pass as a tiny cafe - you'll know if you're there by the clay coffee pot picture hanging over the door. You're there for the rocket fuel Eritrean coffee, but may find it hard to make yourself understood (English is rudimentary) and many suggest just eating whatever comes at you. Quite the experience.
202 Restaurant
From the outside, this looks like a typical expensive boutique on a Notting Hill street. Inside however, you'll find a light and bright little cafe to enjoy breakfast, lunch or dinner with no obligation to buy or even browse the designer fashions. The menu is world food crossed with cafe classics and is best visited for brunch where you can enjoy a quiet - elegant - coffee or two.
Ziferblat
It's not just the fact that Ziferblat is a bit tricky to find (it looks like a shop not a cafe) that's of interest here; the whole concept is unusual. On entering Ziferblat - that's clock face in German - you pick up a timer. Throughout your stay coffee, cakes, wifi, everything is complimentary - a home away from home if you will. You'll pay as you leave and it's currently 8p a minute. It's in Shoreditch, of course.
Wood Street Coffee
A great independent coffee shop on Walthamstow's Blackhorse Road, to find this elusive address you need to keep an eye out for the Blackhorse Workshop of wood and metal work. Wood Street Coffee is inside and boasts terrific coffee from Dark Arts Coffee and rotating guest roasters. Food is largely Antipodean and generously portioned. Sit outside in the yard to eat if you have time.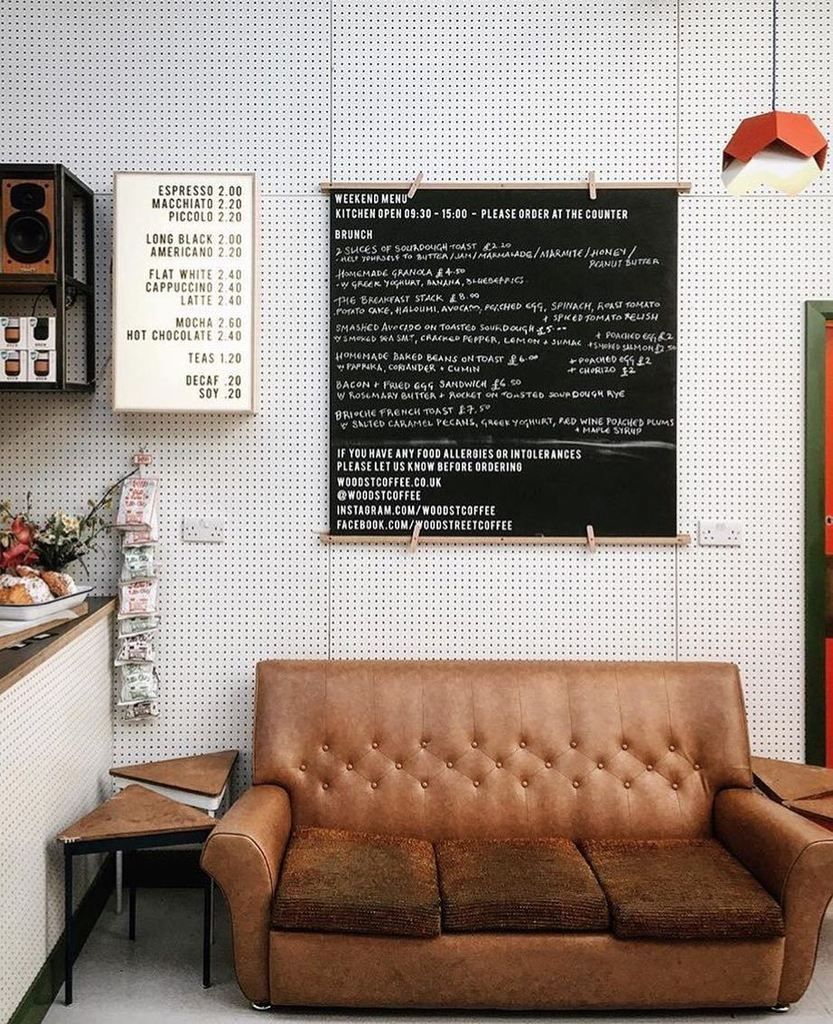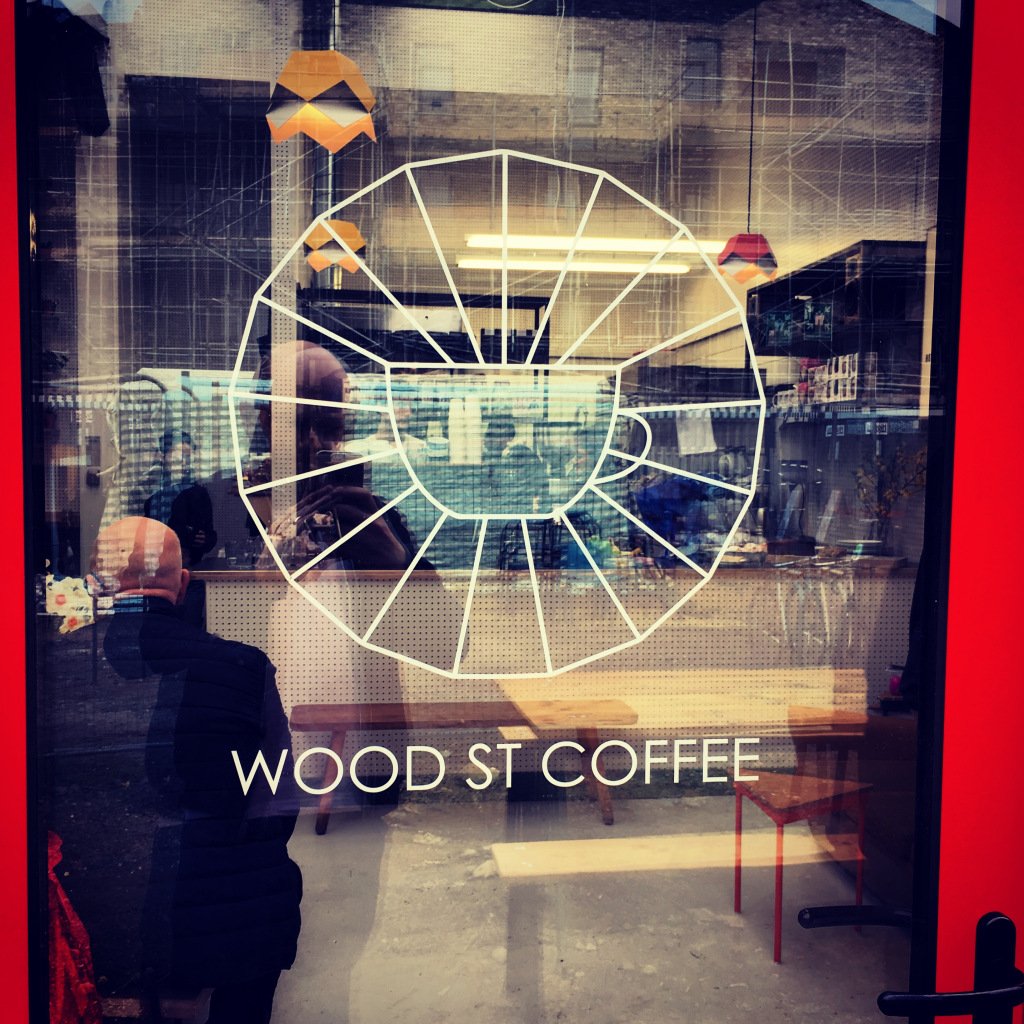 The Sanctuary Cafe
St James' Church in West Hampstead is more than it's cracked up to be; it's also home to a non-profit debt advice agency, Hullabaloo and The Sanctuary Cafe. Comfy sofas, free Wi-Fi and a really reasonably priced menu - all set within beautiful stone carved arches. They've got veggies, vegan and gluten free options aplenty. They welcome buggies and their kids menu is all around the £1.50-£2 mark which is frankly unheard of in these parts.