London's gastropubs are so many and varied you can have lunch in a repurposed 1930s cinema, dinner in an old gin palace and dessert presided over by Hitchcock. And empty your bladder to the sound of Blackadder.
Visit the Londonist Best Pubs guide for more inspiration.
Duke of Cambridge
Though the pub itself is nice in a really Highbury-ish way -- with big windows, hefty wooden tables and lots of family dining at a weekend -- it's their kitchen-model that sets it apart from nearby pubs. They're in partnership with Riverford, of fruit and vegetable box fame, but that's just the start of their organic credentials. Fish is sustainably-sourced in Cornwall, venison and game come from Rhug Estates, and 100% of the ingredients they work with are organic, making them the first entirely organic pub in London.
If that conjures up images of limited cooking and a restricted menu, think again. As you'd guess with somewhere focused on the organic and seasonal, the menu changes regularly but at time of writing you could be sitting down to dishes of sriracha Cornish crab on toast, and braised wild rabbit leg with polenta. And the desserts are proof they aren't about to sacrifice indulgence -- they might be an almond brownie or orange-rich bread and butter pudding.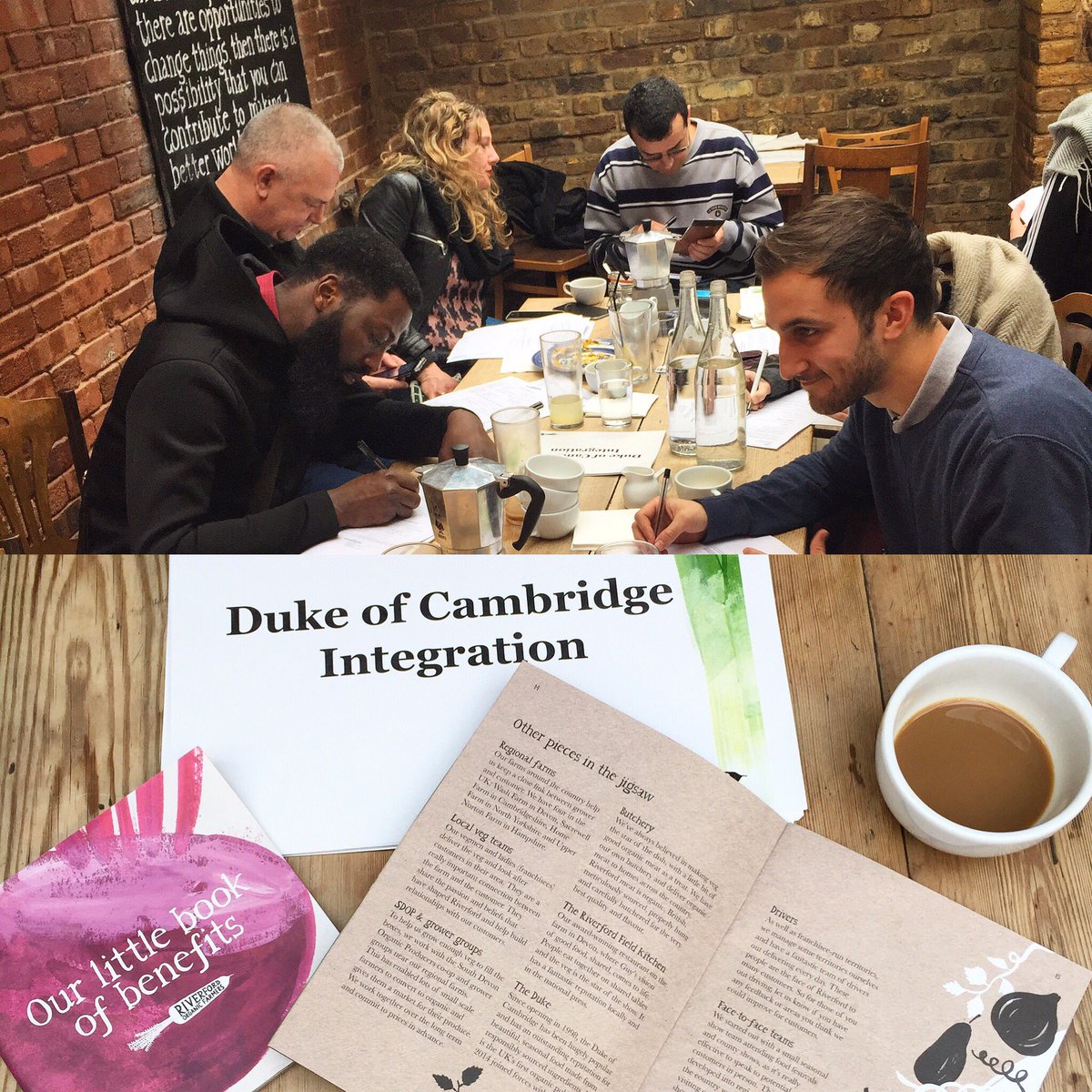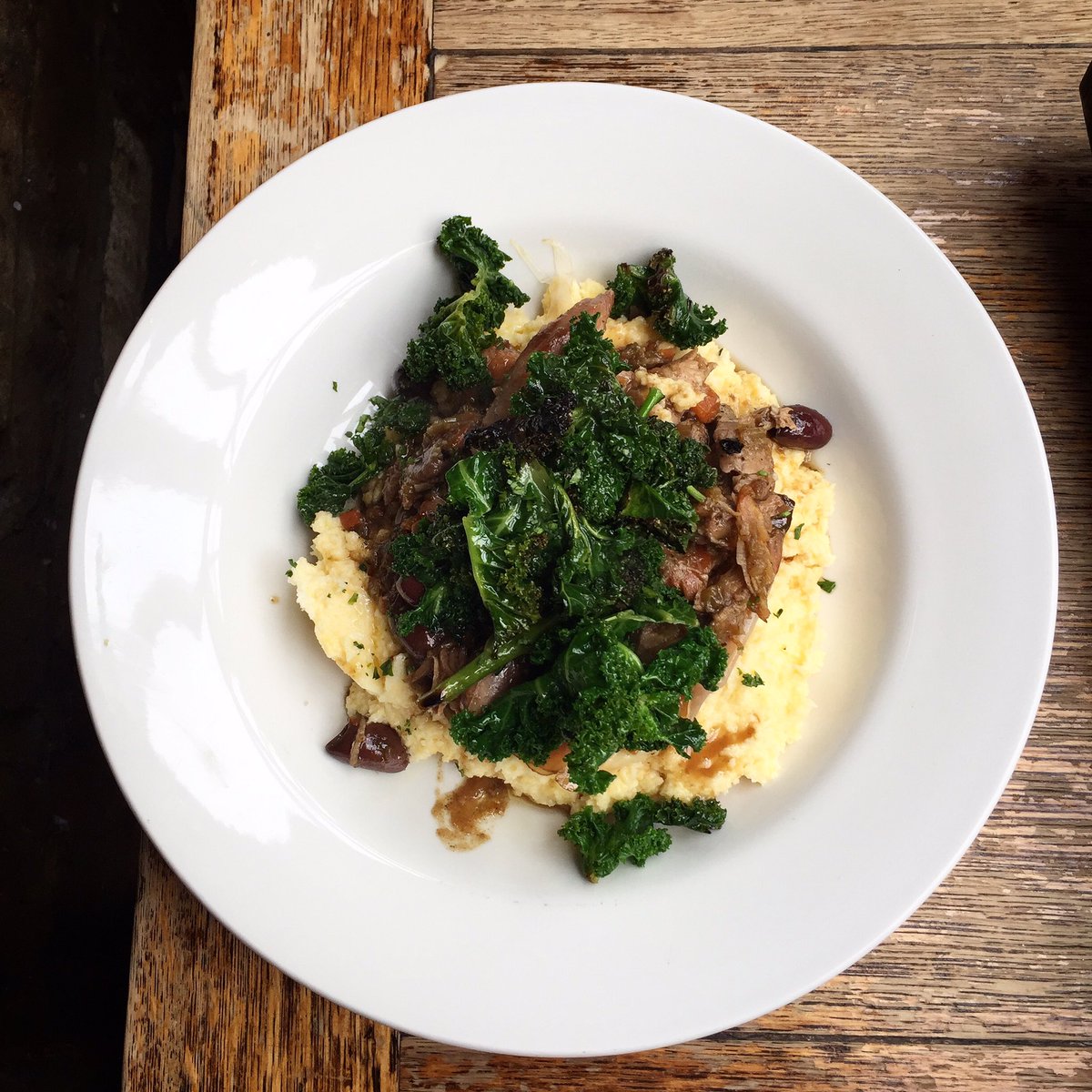 The Angelic
The decor might earn this pub a place in this article, with intense wallpaper, carved wood and guttering candles lighting the way to the bathrooms. It's friendly. It's spacious. It has a rococo bar upstairs. And we've never had less than great food there.
But we've chosen it for one, important reason: they have the audio for Blackadder playing over speakers in the bathrooms. Every time. Different visits, different seasons of Blackadder, but the same joyous experience. We don't know why Rowan Atkinson chastising Baldrick over the soundwaves while you're in the toilet feels so right. It just does.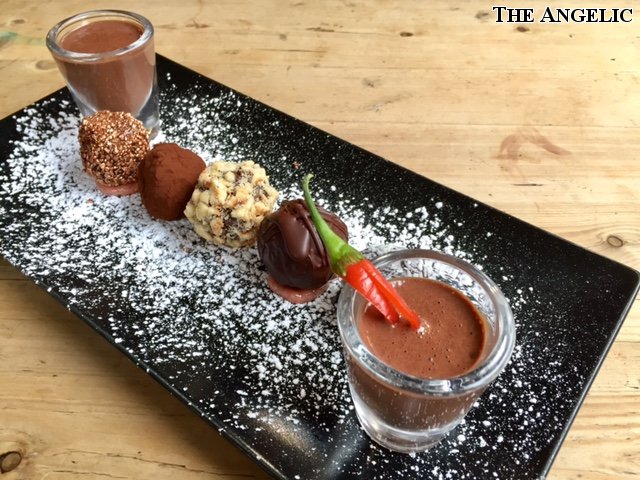 The Warrington
Swirls, whirls and organic curls decorate every millimetre of this outrageously gorgeous pub. Mosaics, stained glass, tiled columns... you'll want to lick the decor. A set of nubile nymphs, playfully lacking in wardrobe, gaze down from the bar canopy, perhaps a nod to the venue's former reported use as a brothel. According to their site, the word 'randy' was invented here, thanks to the pub's close proximity to Randolph Crescent.
Today, it's a bustling place with plenty of room to spread out and an impressive range of beers. There's also a good food offering -- the place used to be owned by Gordon Ramsay, but the food focus has been continued (we think maybe improved on?) by current owners Faucet Inn. And they've recently relaunched the hotel rooms above the pub in show-stopping style. We stayed the night in the Gamekeeper's Room and can confirm it's got the four poster bed, ceramic deer head statues stuck to the wall and enormous copper freestanding bathtub in the middle of the bedroom to compete with the downstairs pub for strange splendour.
Balham Bowls Club
Affectionally known, and cheekily logo'd as the BBC, Balham Bowls Club is one of the most original pubs around. It was one of the first venues to get the Antic Pubs treatment: requisition a tired old building with some character -- this was an abandoned bowling club -- and turn it into something special.
On entering, a series of bar areas can be found to the left, a function room known as the Presidential Room sits to the right, and through the back lies a vast dining hall. The poor cleaner has his or her work cut out, for there's a capacious space known as The Ballroom upstairs — used for private hire (including weddings) and film screenings. There's even a beer garden should you need to stretch your legs out even further.
No shortage of patrons keep the space full, and you'd be lucky to get a table if you arrive at 12.30 pm for their (great) Sunday lunch. It would be easy to assume that the BBC, with its ironic subverting of a traditional community space, might be populated with trendy young things, but this isn't so. The pub houses a mix of ages, with family diners crammed in among the couples and elderly gentlemen.
Princess Victoria
This pub was a gin palace in another life and comes with all the gilt, carvings and chandeliers -- and gin -- you could ask for. After a while as an unkempt local, the Princess Victoria was recalled to its statelier roots a few years back as one of Shepherd's Bush's most handsome gastros. A stately island bar is offset with wood-panelled walls and a rounded skylight.
To label it a gastropub is a bit unfair. There's a division between dining room proper and the wider pub, with plenty of space for those who just want to drink. It's so spacious, in fact, that this has become a firm favourite with families -- plenty of kids running about, even on our Monday night visit. If you want to escape it all, there's a diminutive beer garden through the back of the restaurant area.
Deliveroo now from Shepherd's Bush

The Ivy House
The recent history of The Ivy House pub in Nunhead's a fascinating story of people power against the march of corporate-sponsored gentrification. London's first community-owned pub is Grade II listed, with original 1930s features. Despite that -- and also the venue's clear cultural significance and the fact that CAMRA nominated it to be listed -- in 2012 the umbrella company that owned The Ivy House decided to give the tenants just five days' notice to pack up their peanuts and get out.
The pub was saved from developers when locals clubbed together and set the place up as a co-op, securing the future of the pub and getting it listed as an asset of community value. These days it's impossible to walk through the Ivy House without a massive grin on your face. It's so convivial, you'll want to take it home to meet your parents. Or maybe just enjoy one of their burgers as you watch an act on their small cabaret stage.

The Churchill Arms
This pub's instantly recognisable, the exterior a mass of hanging baskets and flowers almost entirely covering the front. Inside, too, there's little hint of the fabric of the building, with pots, pans, porcelain commodes, sporting gear, lamps, royal memorabilia, bunting and assorted Churchillian gimcracks hanging from the ceiling. The back room echoes the outside with more plants than Homebase. To awkwardly paraphrase Churchill, 'Never in the field of pub decoration has so much been displayed to so many, in such a tight space'.
It claims to be the very first London pub with a Thai restaurant -- over 25 years ago these trailblazers knew the city was ready to pair a pad Thai with an ice cold lager, and opened their conservatory -- complete with tiny waterfall and real fish -- in which to do it.
For other secrets about this pub, read the full article here.
119 Kensington Church Street, W8
Well & Bucket
There's a genuinely sinister edge to this pub's interior, including the crumbling glazed tiles rescued from the pub's previous incarnation, and huge skull portraits.
The Well & Bucket is one of the East End's oldest pubs, but also one of its newest, pouring pints from 1818 till 1989. For the following quarter-century it traded as a restaurant and later a wholesale shop. Now it has reopened thanks to Barworks and it's tempting to declare this the best pub in this corner of London and be done with it. Let us count the reasons:
- Great ale selection, with rotating casks and a big range of bottled beers
- Exceptional food. Who'd have thought a spelt salad could be the dining highlight of one's week? More-ish sliders come highly recommended
- A small beer garden
- A candle-lit basement cocktail bar - from the 5cc bar group, with venues in the basement of the Singer Tavern and the attic at the Exmouth Arms
Needless to say, it can get very busy — but being a little further from the working population than nearby rivals, you should get a table if you get here early enough.
Mirth, Marvel & Maud
After decades of sad decline, we're pleased to see Walthamstow's historic EMD Granada cinema opened up again, partially-restored and now serving as one of the most atmospheric pubs in East London. The Grade II listed picture house, frequented by Alfred Hitchcock as a young boy, dates back to 1930, while the site itself was screening all way the back in 1896, the year cinema was officially born.
The hugely characterful building, with its chandeliers and William Morris inspired décor, has been renamed by new managers, the Antic pub chain. The head of the company Anthony Thomas explains the odd moniker: "We wanted to bring Mirth back to the Foyer, which is in itself a Walthamstow Marvel. My Great-Aunt Maud took me to a similar space as a child, hence our chosen name."
The vast entrance foyer opens into a three-storied drinking palace. The first of the two bars is an octagonal booth just inside the doors serving cocktails, the second a bustling basement where you can try beer from Wathamstow natives Wild Card Brewery.
Vintage tables and benches contrast the faded but still gorgeous interiors. The double height ground floor features soaring mirrors and ornate Ionic pilasters in turquoise and gold. Then up the sweeping staircase you'll find a long, low-slung barrel-vaulted upper level with freshly painted and papered walls and rich red carpets. Just watch out for the ghost rumoured to flit between the projectionist's booth and the cinema upstairs -- said to resemble a rotund, bald man.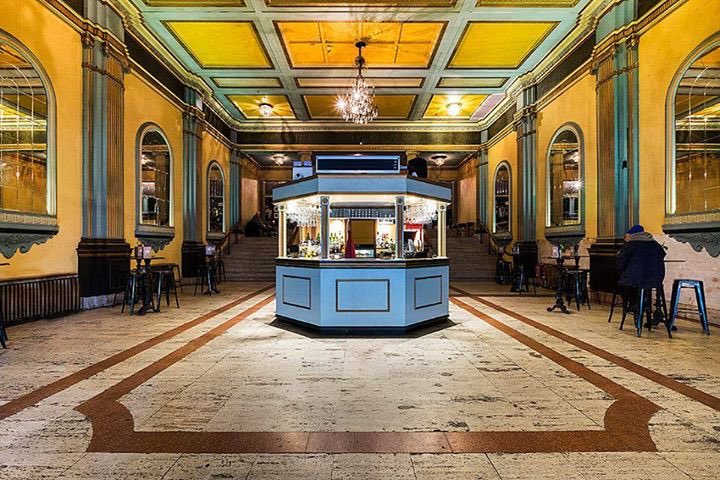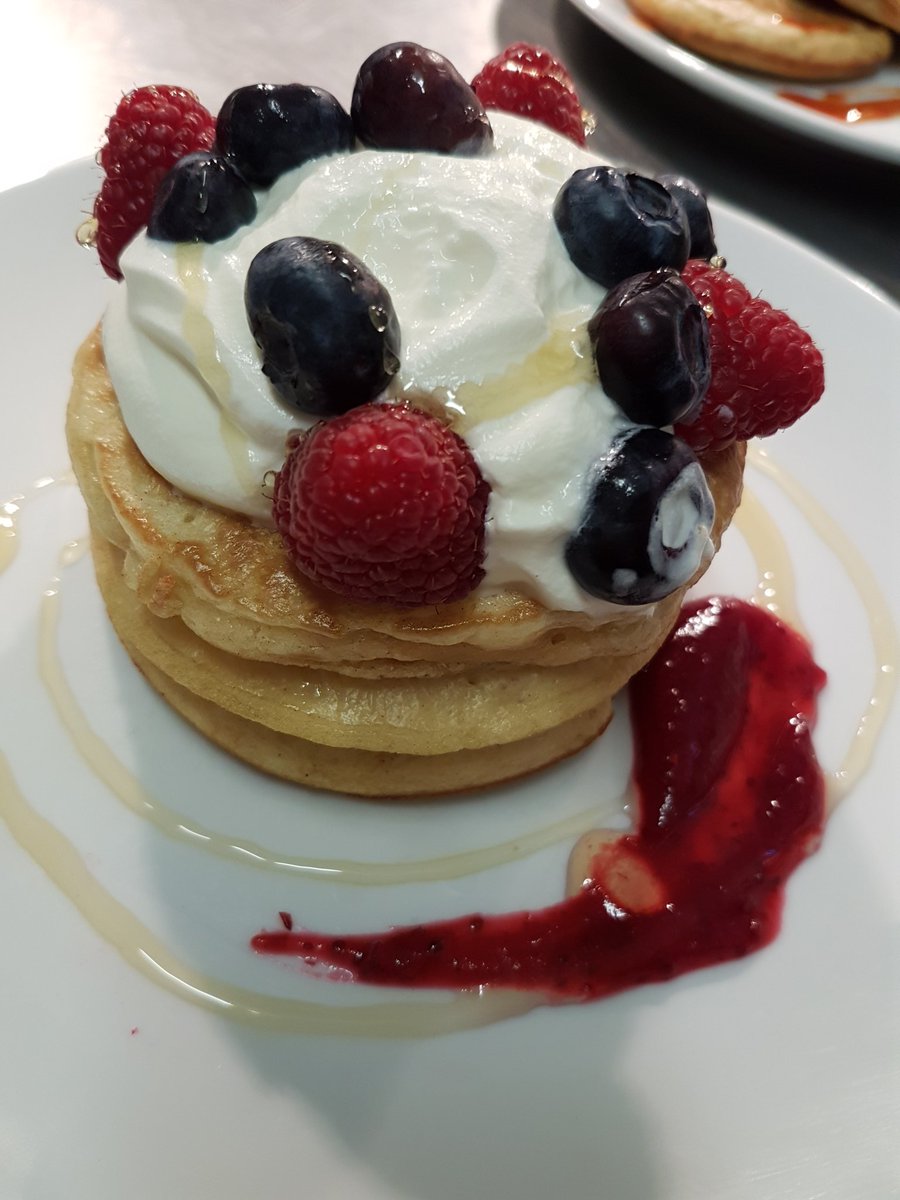 The North by Northwest Pub
If you've ever visited The Alma in Canonbury, you're in for a similar experience at North by Northwest, under the same management. The pub opened in early 2016, replacing the North Pole.
Despite enjoying a complete refit, the place feels comfortable, even lived-in. The long drinking space is punctuated with numerous tributes to Alfred Hitchcock. (The great director began his career just south of here at Gainsborough Studios, now turned to residential blocks surrounding a giant Hitchcock head.) The bar serves a good range of ales, they do decent, two for one pizzas from Monday to Wednesday -- and a small beer garden at the back gives al fresco options. Just watch out for the birds.