Sometimes an occasion calls for something more than a pint in your local. Whether you're celebrating, trying to impress, or just in the mood for putting on your best gladrags, London is host to some truly glamorous bars that are right on the money. Here, we've rounded up some of the snazziest, most elegant and downright decadent bars in town for your drinking pleasure. Have a gander at our favourites then head out for some swish cocktails sharpish. PS. we've not included any bars which are part of a big hotel or restaurant because that's a whole other story.
69 Colebrooke Row
This teeny tiny bar is snuck down an Islington backstreet and identifiable thanks to an outdoor lantern, but that does nothing to temper its popularity. Be prepared to wait if you haven't booked, as the cocktails created by star mixologist Tony Conigliaro have made quite a name for themselves thanks to his original concotions and usual use of seasonal ingredients: think nettles, golden beetroot vodka and cassis aroma. The White Almond Bellini will make you feel super glam - especially when drunk in these 1950s Italian-esque sophisticated surrounds. Small but oh so perfectly formed.
Deliveroo now from Angel
The Nightjar
The jewel in the crown of the London cocktail scene, The Nightjar is the big daddy of the Oriole / Swift collective and undeniably one for a special night out. You'll need to book very early to have a chance at sampling some of its legendary cocktails with off-the-wall ingredients like sea plankton, Sichuan flowers and erm, worms. We promise it's got glamour in bucketloads, insects or no, thanks to its 1920s inspired decor celebrating the golden age of cocktail creation. Lighting is mostly via candle, so The Nightjar is darkly charming and an evening spent in this lovely basement is one you won't forget. Live blues, swing and jazz play nightly so you'll find that music charge on your bill again. It's worth it.
Opium Cocktails & Dim Sum Parlour
Styled as an opulent - and convincing - 1920s Shanghai tea parlour, Opium is accessed via a secret, numberless green door in the middle of Chinatown. Once you're in, there's a maze of characterful Orientally styled rooms to take your pick from, like one mocked up as a carriage of the Orient Express. Get yourselves over to the Apothecary bar where you're served a number of mysterious concoctions with only Chinese characters to help identify the contents. Everyone raves about the Opium #6 which is a coupe of tequila, cactus, pimiento, ginger and oolong tea which arrives pouring with smoke; we love the sound of the Sesame Old Fashioned for an Eastern take on the classic. Cocktails are £13-£15 a pop and you may as well have some of the dim sum and fortune cookies while you're there.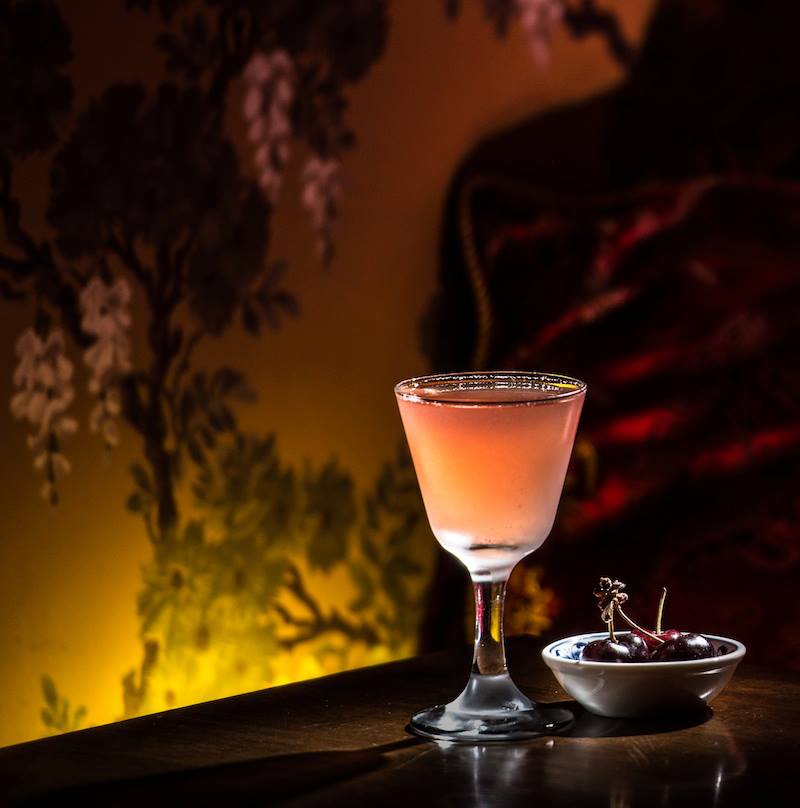 Oriole
The vibe at Oriole in Smithfield market is a world away from its rather more rough and ready locality; eclectic knick knacks, exotic decor and a lot of gold furnish this showy basement speakeasy. Once again, you'll find that booking well in advance is best - all guests must be seated and it's a popular place. Inside you're treated to some extremely fancy drinks across three categories: Old World, New World and the Orient (where oriole birds originate from) but all are self-consciously technical feats of cocktail mastery. Staff are skilled and welcoming and live music accompanies your evening (depending on the day of the week, a £4-£8 music charge is added to your final bill or collected on the door) The overall feel is one of pure decadence, making this a definite special occasion place.
The Bloomsbury Club Bar
If you find yourself in Bloomsbury with a need for a night out with a touch of elegance, head to The Bloomsbury Club Bar on Great Russell Street immediately. As you'd expect, it's a celebration of The Bloomsbury Set, and the 1920s vibe is strong with plenty of lush Chesterfields to sink into, wood panelling and literature wherever you look. For warm evenings, make sure you take advantage of the gorgeous terrace with twinkling fairy lights, hurricane lamps and ivy climbing overhead. If there's a prettier spot in all of town for a glass of champagne we'd like to know about it.
16-22 Great Russell Street, WC1B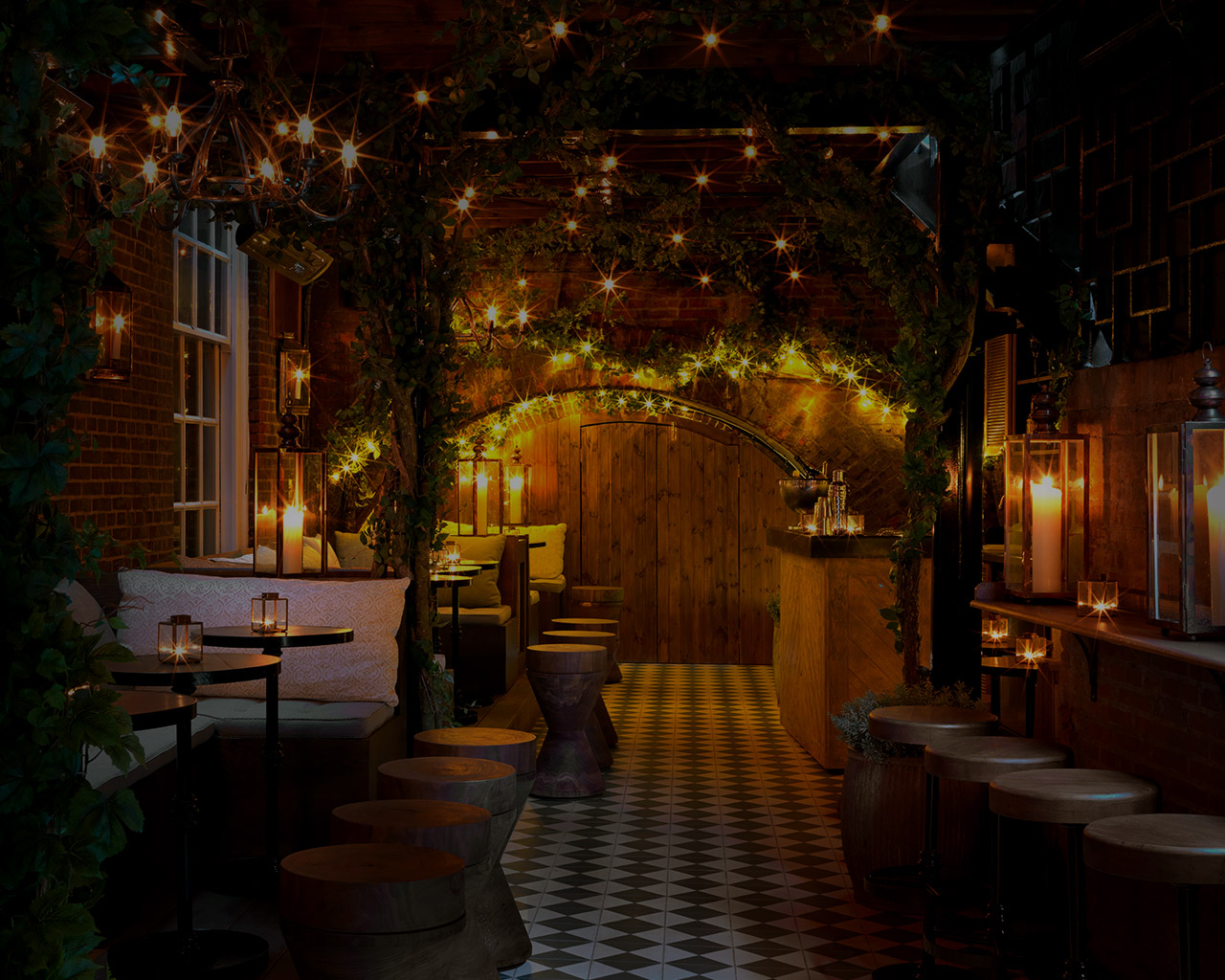 Swift
Swift is the newest addition to the cocktail bar family from the team behind Oriole and Nightjar and it's safe to say they really know what they're doing by now. Swift is in the party heartland of Old Compton Street, but is an altogether more classy affair than most of its cheap and cheerful neighbours. Separated into two discrete bars, visit the slightly more casual but still very glam ground floor for aperitivo time (you need the sgroppino and perhaps an oyster or six) and if things go well after dinner come back for some action downstairs. You'll need a reservation (yawn) as it's a seated venue again, but the exhaustive whiskey collection and endless cocktail list is worth the life admin. Here, the atmosphere is intimate, sophisticated and just a little bit sexy.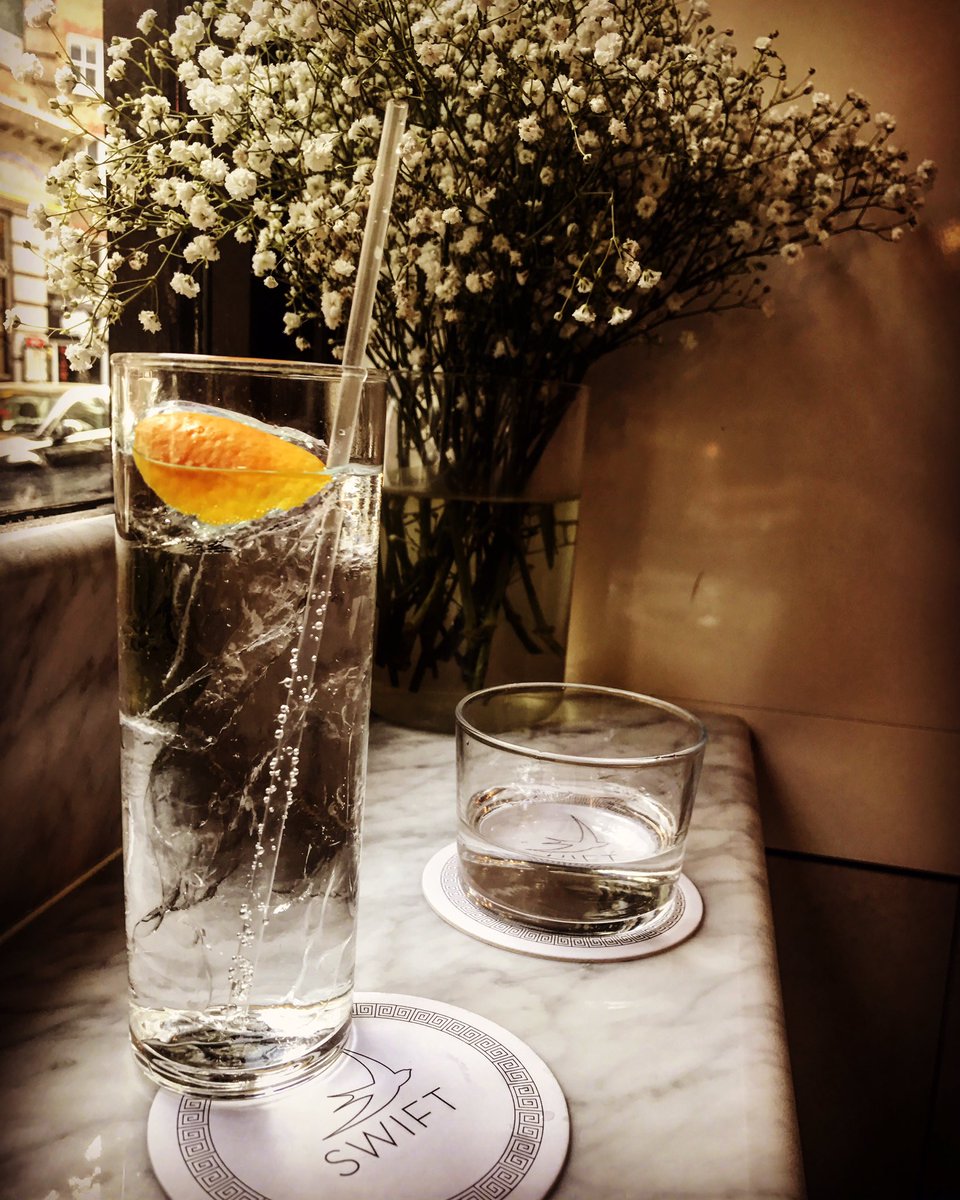 Disrepute
A relative newcomer to the Kingly Court scene, Disrepute is technically a members bar, but they do take walk-ins after a bit of bother on the door to maintain that 'exclusive' feel. Regardless of whether you have membership or not, book to ensure you get one of their lovely booths or cocktail chairs from which to enjoy your signature serve. The luxe 60s decor at Disrepute screams 'glamour', with jewel-hued velvet couches, colourful enclaves and lashings of gold and mirror detailing to boot. We want our entire house decorated like it now. Drinks are rather enigmatic - instead of a description, choose your cocktail based on a mini-narrative but you can discover the ingredients from their coded menu if you really want. Personally, we like the element of surprise. A great date venue to wow your partner, or for gathering a big group of discerning pals into a booth.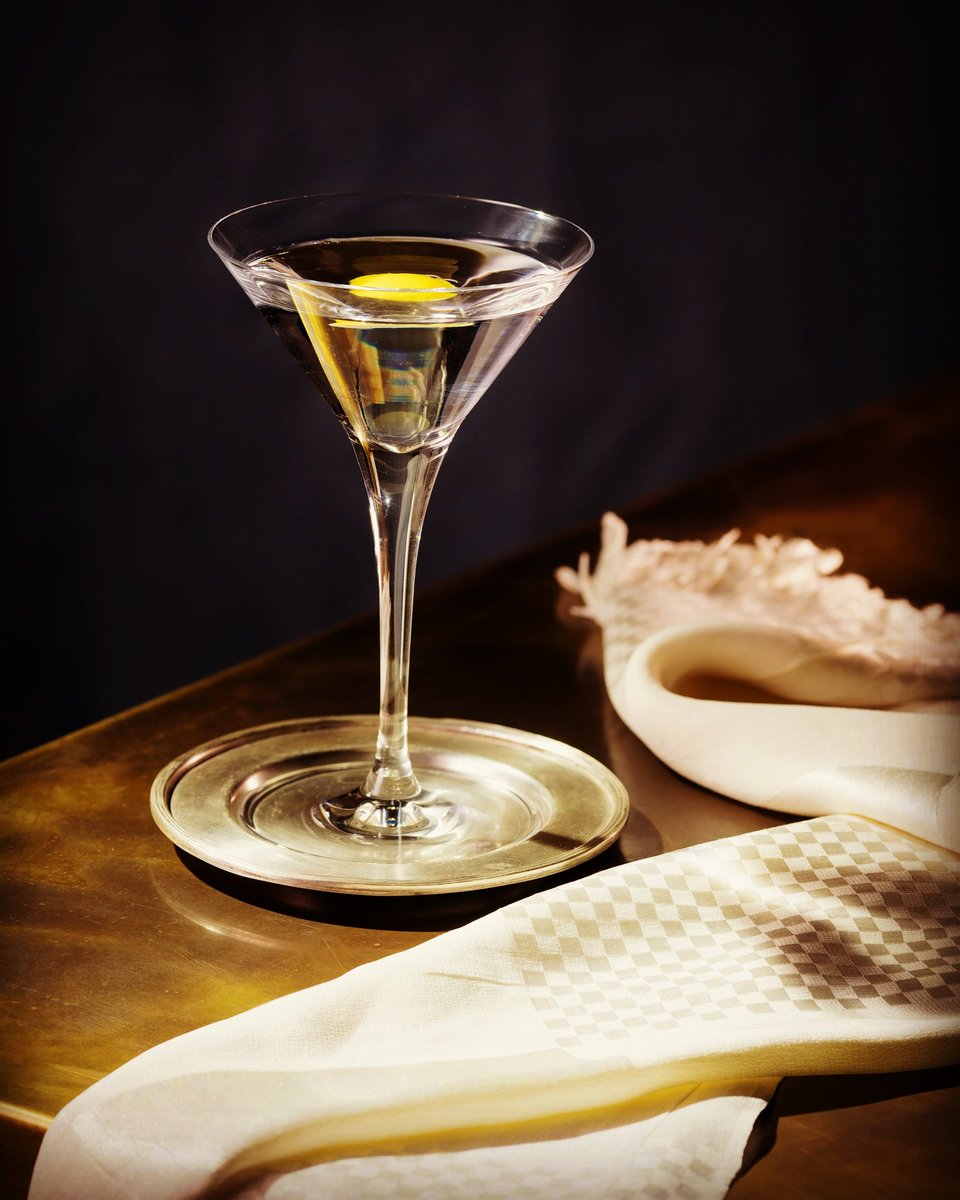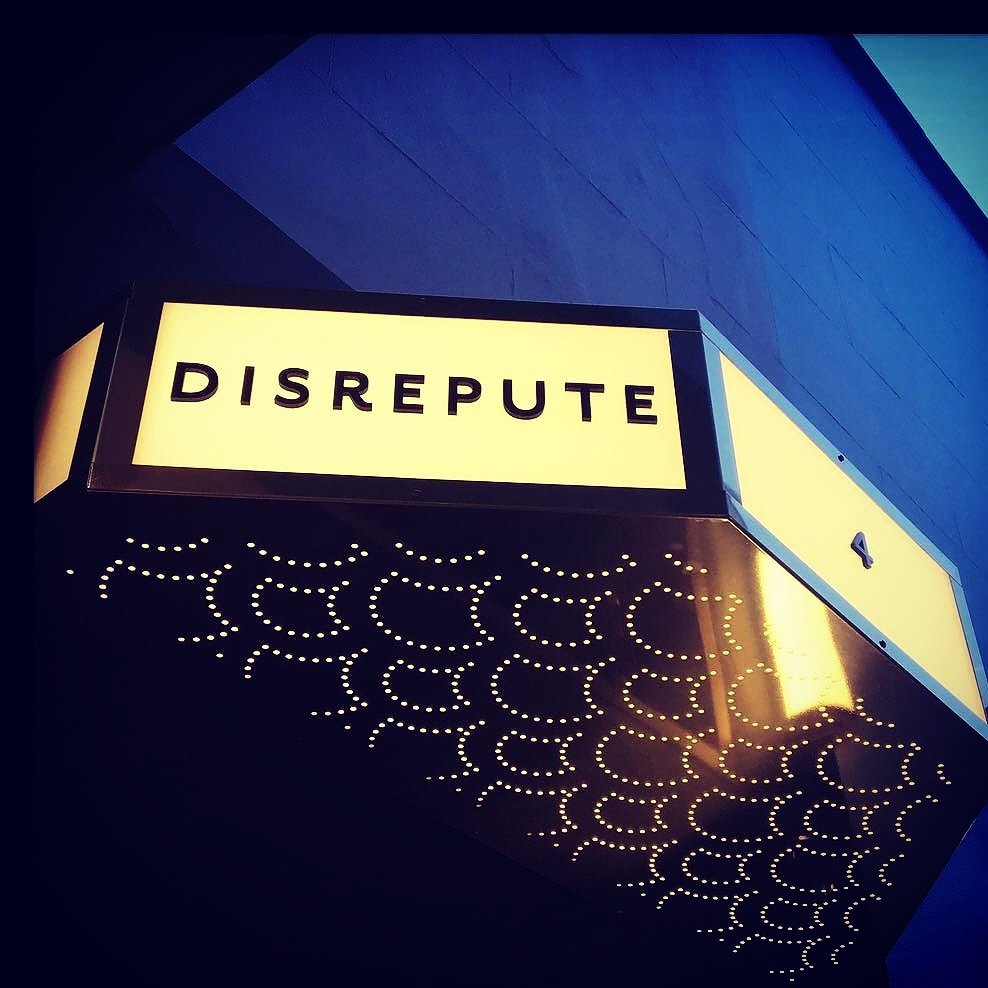 City Garden Bar
If you've had the foresight to book the requisite 30 days in advance, you could do much worse than head over to the Walkie Talkie for some glamorous drinking times at City Garden Bar. With all that manicured greenery, you could almost forget you were smack bang in the middle of London (well, were it not for the cityscape surrounding you). Views are tip top from 155 metres in the air and the dawn til dark menus aren't bad either: dine on British charcuterie and adventurous cocktails like the Bitter Karma of gin, tea cordial and Spanish bitters. The dress code smartens up after 5pm, so leave the athleisure wear at home and dust off your LBD instead.