This is part of our series of articles rounding up the best restaurants in London for the food of different nations. We're not necessarily talking authenticity here, rather the places we think are nailing it on atmosphere, quality of food or value... and sometimes all of the above.
Here's our take on the best of the Nordic boom London's seen in recent times.
Rök
You'd think the opening of a second site for this Nordic smokehouse-restaurant would mean a better chance of grabbing a spontaneous table. But Rök's Scandi-influenced dishes, combining British meats and produce with Nordic techniques of smoking and brining, keep the punters crammed in. Luckily they take bookings: plan ahead to secure your access to potato gratin with anchovies - a creamy, salty thunk of flavour - or duck with lingonberry jam.
26 Curtain Road, EC2A | 144 Upper Street, N1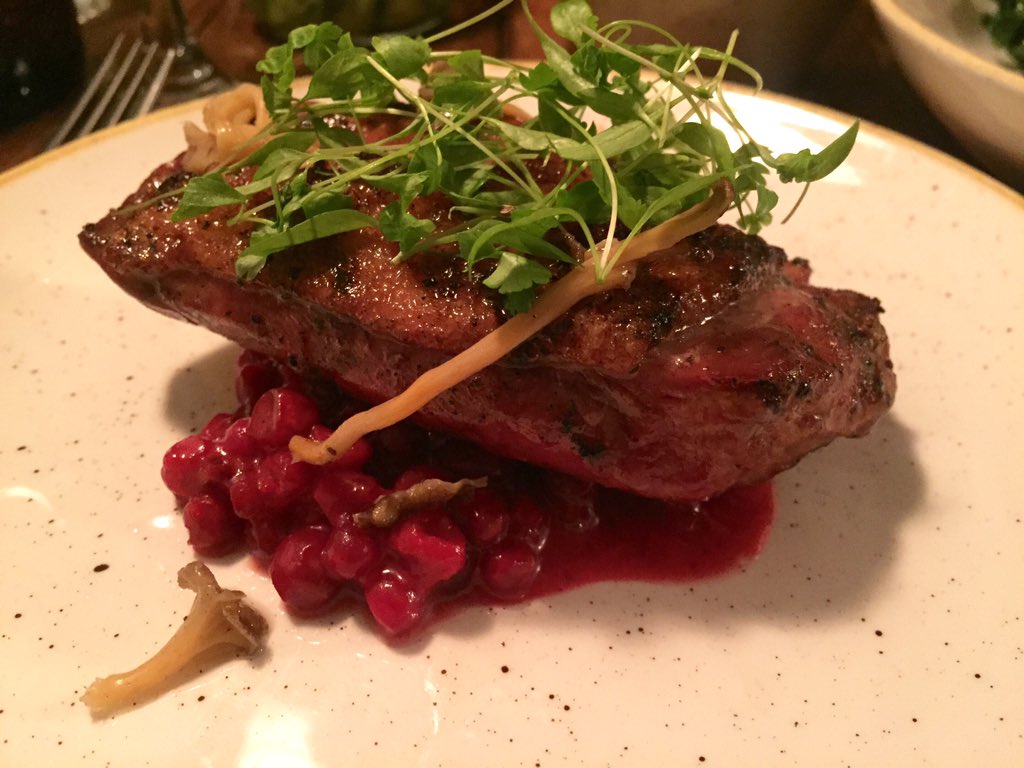 Scandinavian Kitchen
Got a recipe calling for esoteric Scandi ingredients? This Great Titchfield Street shop-restaurant stocks a range of hard-to-find ingredients from Norway, Denmark, Sweden and Finland: from flatbreads and pickled fish to brown cheese and salted liquorice. And it's not just for grocery shopping - there are also open sandwiches, pastries and really good coffee to have at one of their small outside tables. Count on the British weather for that believably Lapland-ish chill.
61 Great Titchfield Street, W1W
Nordic Bakery
Not quite a restaurant, but Nordic Bakery's just edging onto the list with its long menu of Scandinavian inspired sandwiches - like brie and lingonberry on dark rye - and cinnamon buns.
Londonist writer Sejal Sukhadwala recommends this chain for fika -- the traditional Scandinavian coffee hour, a Nordic version of the afternoon tea: "The bakery is renowned for its dark rye bread open sandwiches and rustic Finnish-style cinnamon buns; but they also sell... Finnish coffee cake with dates, and classic Swedish tosca cake with crisp almond caramel."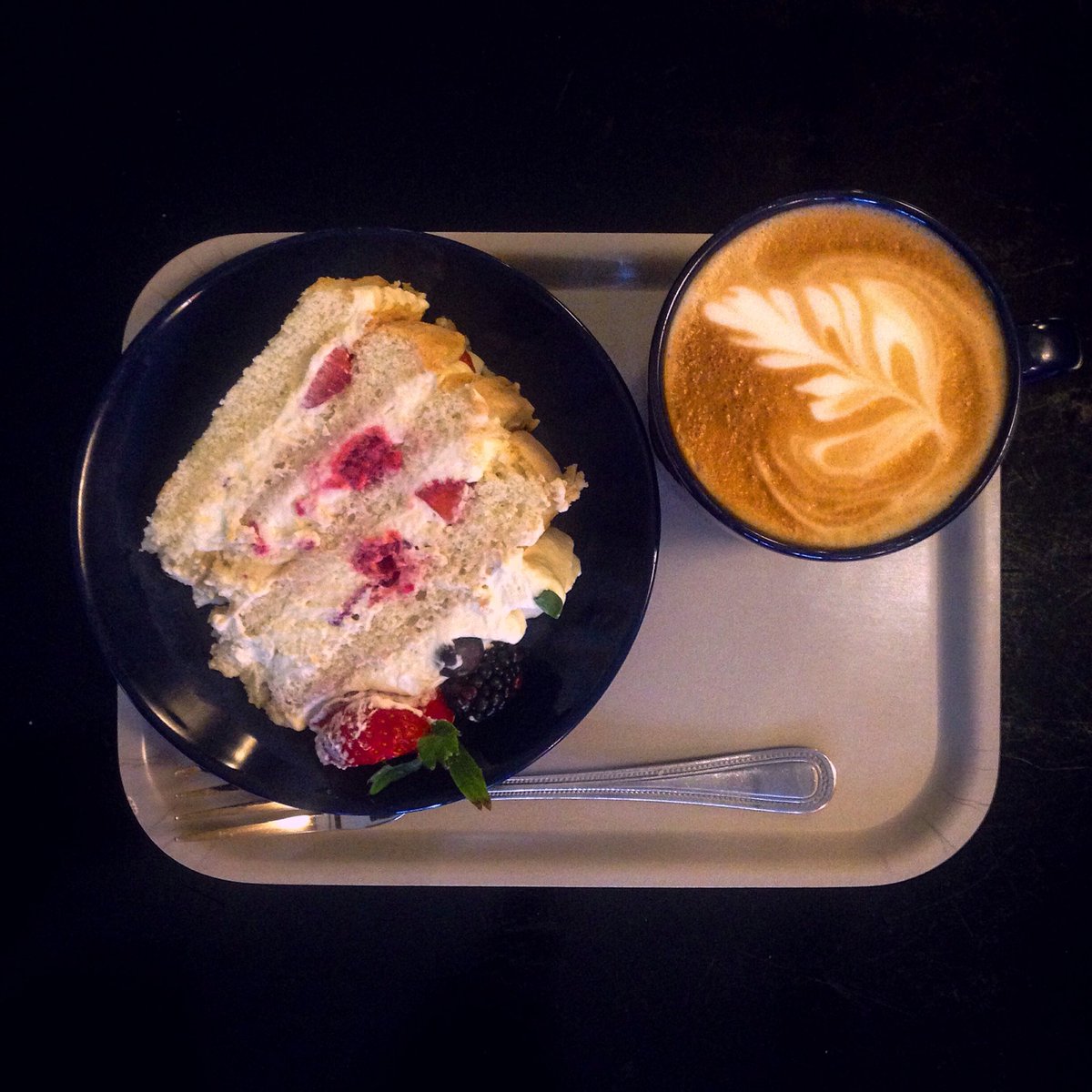 Hedone
This W4 restaurant from Mikael Jonsson has an impressive pedigree. Michelin-starred, it was also recently voted 60th best restaurant on the planet. Chef-proprietor Jonsson is proudly Swedish, and although you wouldn't necessarily know it from his cooking, nordic influences of the kind Noma made famous are apparent in an abundance of foraged leaves, seasonal ingredients and a focus on vegetables as a main attraction.
301-303 Chiswick High Road, W4
Curious Yellow Kafé
This small, bright coffee shop on Pitfield Street does classics like a full English, but star turns are the Swedish dishes. They do a Scandinavian breakfast of gravadlax, cheese, ham, pickled gherkin and raw sliced vegetables, and there's a nice line in nordic pastries, buns and breads - offering changes regularly - served up to the sound of vinyl playing in the background.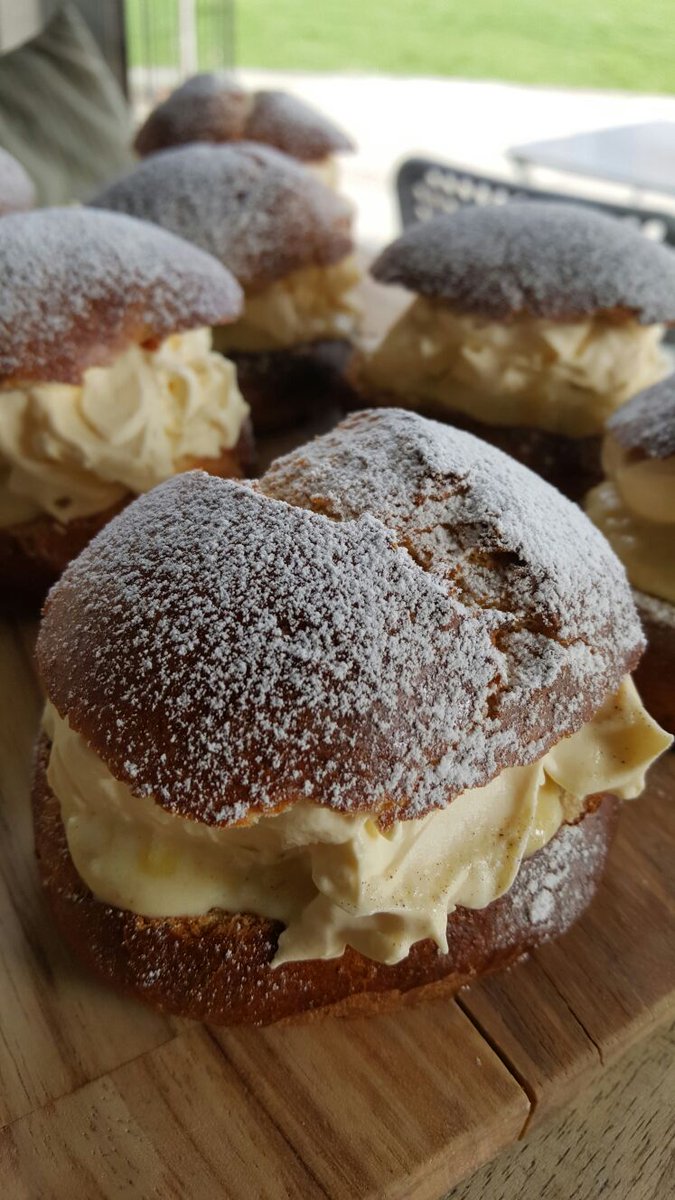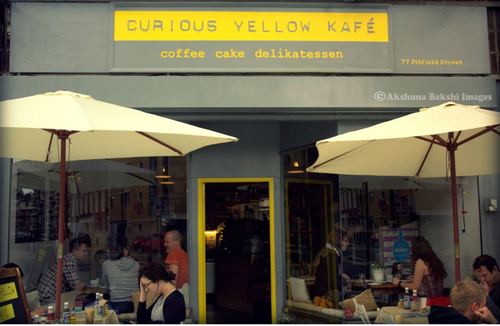 Aquavit
Hard not to be bowled over by this St. James's Market restaurant, with all their sharp, summery cocktails, and toasted rye bread stacked with crab and samphire.
For anybody assuming Scandinavian dining means pale, stripped-wood simplicity and minimalism, here comes Aquavit to prove you wrong. The new outpost of the Aquavit group - with restaurants already in NY and Tokyo, the former with two Michelin stars - wears its Scandi swagger on its sleeve.
Opulent decor, glossily-dressed punters and beautifully crafted cocktails: this is a high-shine, steeply-priced take on Nordic dining. But it's also serving up some dazzling seafood that, if you worked in the area and had a really elastic expense account, might see you in here most days of the week. Stand-outs included: that crab on rye; a trout cooked on the bone and heaped with dill, almonds and capers, and a Lomma Beach cocktail - a vividly strong combination of OP Anderson, Aperol, citrus, rosehip and rhubarb bitters. And unsurprisingly, their aquavit list is pretty damn impressive...
Aquavit, St James's Market, 1 Carlton Street, SW1Y 4QQ.
Oslo
This Amhurst Road restaurant and bar offers a very Hackney take on Scandinavian food, in a space merging faded nordic design with old train station salvages - combined effect: peak Hackney. The food isn't nearly as Scandi as the name suggests but pickles, smoked salmon and Norwegian pølse sausages crop up, and occasional beetroot and horseradish are scattered through otherwise relatively standard British dishes. We can't detect anything particularly Nordic about the cocktail list but sod it - surely not even the Norwegians can improve on a lychee martini?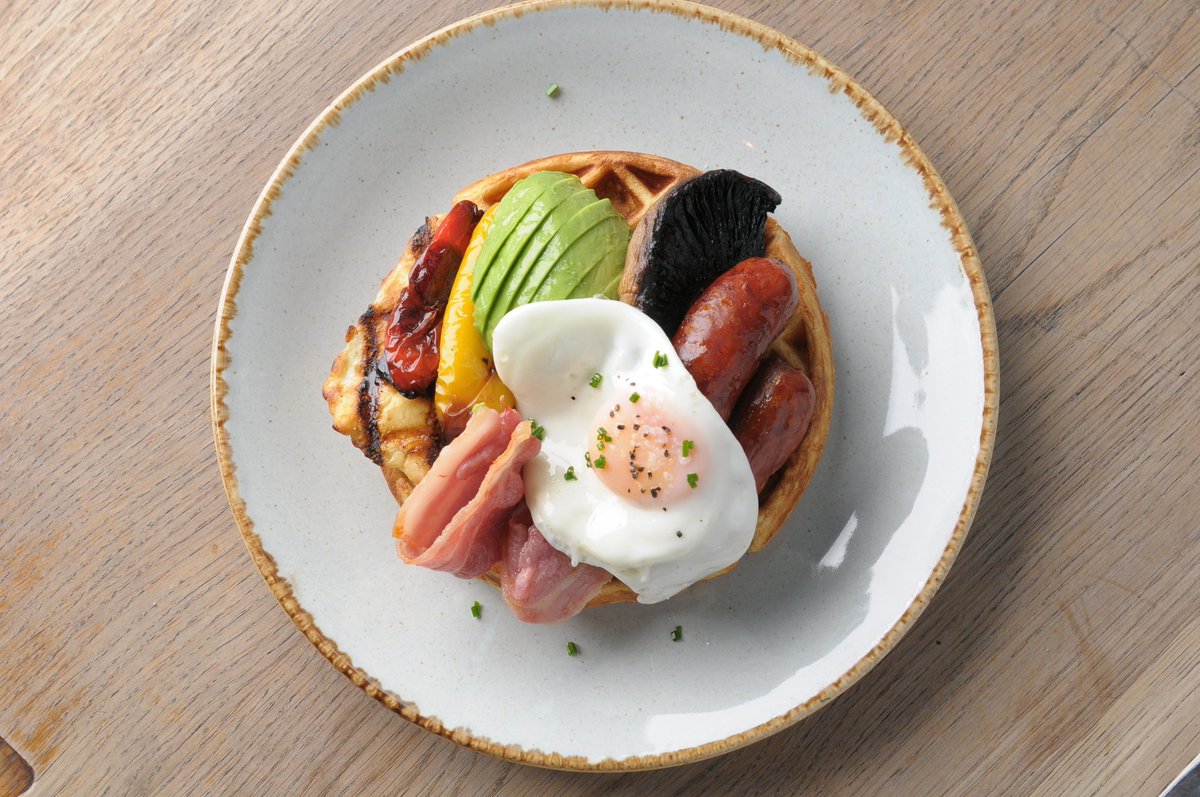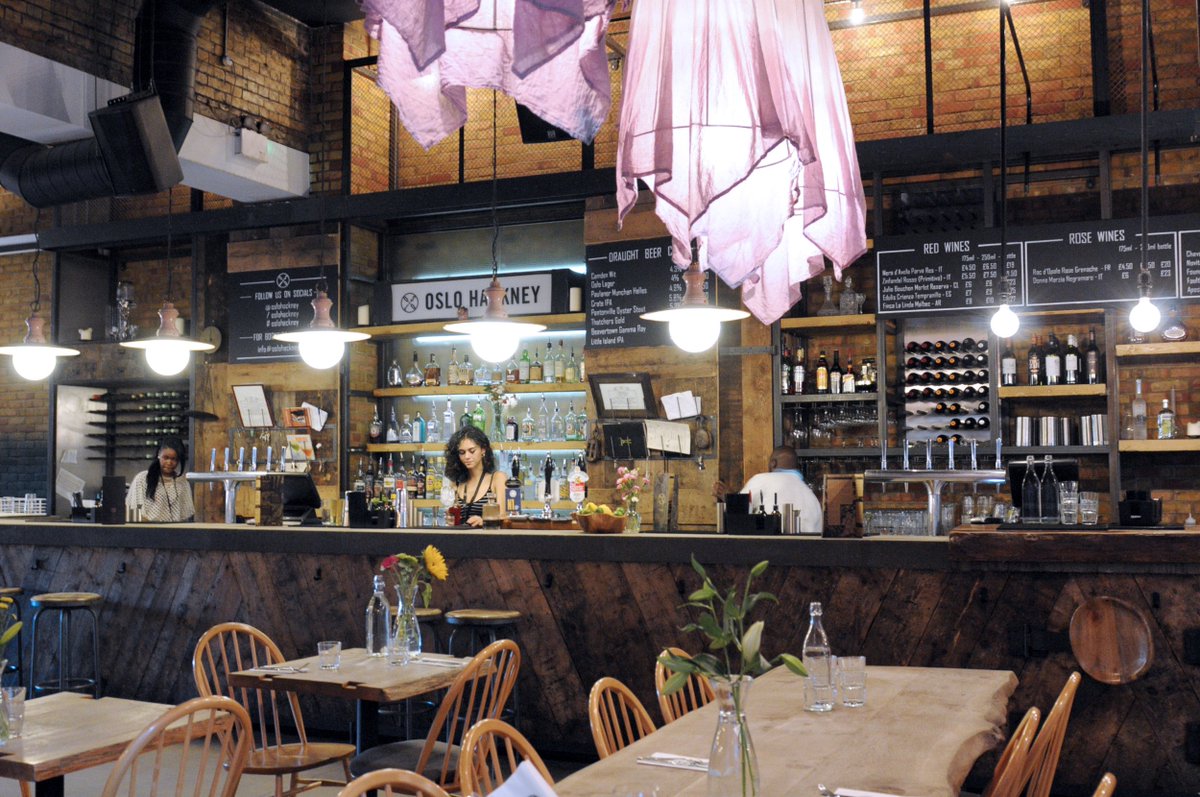 KuPP
This W2 venue is balanced between the Scandinavian bakeries and coffeeshops scattered through London and the more formal Scandi dining scene. Open from breakfast to evening and with an alcohol licence, but an informal coffeeshop vibe, they do open sandwiches and sharing platters of things like home-cured gravadlax, meatballs, beetroot and rye bread, if you just want something light to share with your aquavit.
Deliveroo now from Paddington
Unit 53, 5 Merchant Square, W2
Fabrique
This is a bakery rather than an out-and-out restaurant, but with more than enough chewy rye sandwiches and sticky cardamom buns to cover you for lunch and justify a place in this list. And if you're near Hoxton, Notting Hill or Goodge Street when the craving for fresh, dark, ever-so-slightly-bitter slices of Danish rye covered with butter strikes you - you're in luck... Visit their website for details of the rest of their London branches.
Smaka
At first sight this Swedish restaurant looks like it's at the healthier end of the Scandinavian dining spectrum. Breakfast and lunch menus feature a lot of fresh fruit, open sandwiches heaped with nutritious seafood toppings, and hot dishes like oat porridge with lingonberry jam.
But there's decadence there at Smaka if you know where and when to look for it: with two - yeah, two - bottomless brunch offerings, the first a bottomless cocktail offer every day from morning to early afternoon. The second features unlimited pancakes on Saturdays - it's only on from 10.30 am to 12 pm but we can testify, with a bit of drive you can fit a lot of pancake into 90 minutes. All the more welcome for being in Aldgate, where great lunchtime options are thin on the ground compared to neighbouring Whitechapel.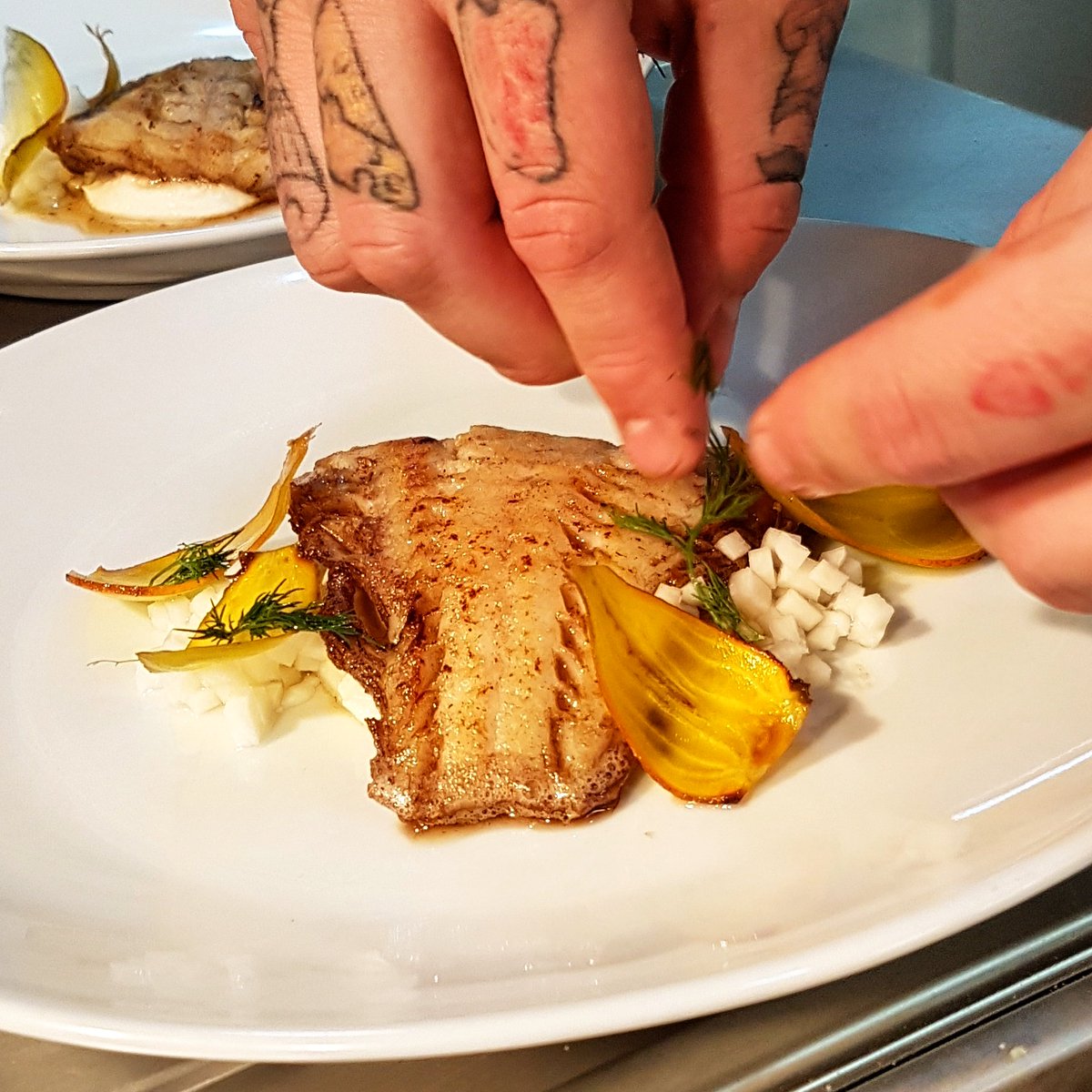 The Harcourt
Look. It feels anti-Scandi, anti all that laid-back cool, to barge in here calling The Harcourt - a pub-restaurant repping Nordic chill in the heart of W1 - a Total Banger. Still though. Total banger it is, from its warren of private dining rooms and dark-wooden alcoves, down to its Swedish-meets-gastropub dishes and the cocktail menu, delicately crafted but singingly strong with alcohol. Some of the stand-out dishes include reindeer carpaccio with sorrel, and cod with potato cakes and cardamom - and just the basket of dark, soft bread, which they bake in-house. Ingredients like cloudberry, whisky perfume and bitter syrup on the cocktail side, and lingonberry, wild garlic and smoked lamb - on the food side - mean both menus read like poetry about a Norse forest.
And don't miss the reindeer Scotch egg, if you're there for Scandi coffee hour - between 3 pm and 6 pm each day. Beautiful as a Faberge egg, and far more delicious.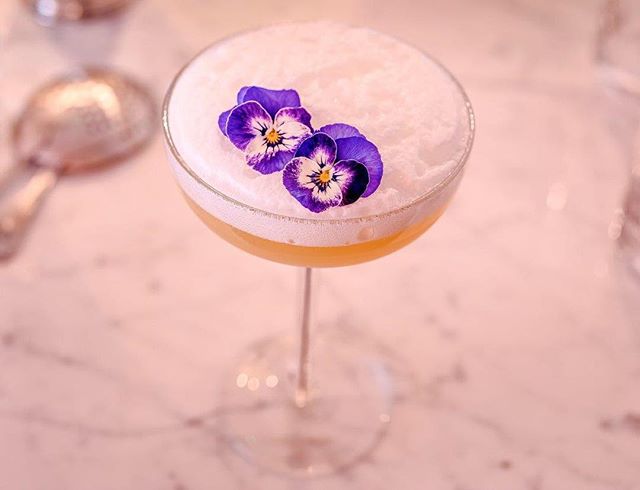 Aster
Chef Helena Puolakka's bringing her Finnish background to bear on the Nordic-French menu at Aster. That manifests as elegant, carefully-designed plates of food that manage to glamourise some ingredients you might never have thought of as glamorous - turnips and herring among them. Prices are high and the vibe is formal, but there's a lot of work going into these dishes and some unusual and interesting takes on British classics - lingonberry curd in the Victoria sponge, or sea buckthorn matched with white chocolate and skyr. There's also a coffeeshop with a decent lunch menu at lower prices.