Sometimes we need a bit of space from our 8.6 million fellow Londoners -- to head somewhere peaceful that serves something boozy. Here are eight quiet London bars to check out... dad will be pleased.
Dukes Bar
James Bond's author Ian Fleming was a regular at Dukes, which gives you a pretty good idea of the vibe: old fashioned and classic, with a strong focus on martinis. Think traditional portraiture on the walls, lots of oak and comfy armchairs. Head here to drink like the Bond of yesteryear. Just remember to dress up; this bar has a strict 'smart, casual' rule... but most punters seems to just go with smart.
Rules
This place is so quiet and discreet, it even once played host to a royal affair -- where Edward VII and his mistress Lilli Langtry used to sneak off to dine in private. The place is now reinvented as a classic cocktail bar, with plush red leather seats, taxidermy and home to a dark wood bar serving up beautiful classic cocktails. The perfect sanctuary tucked away from the tourist mayhem happening in the Covent Garden streets below.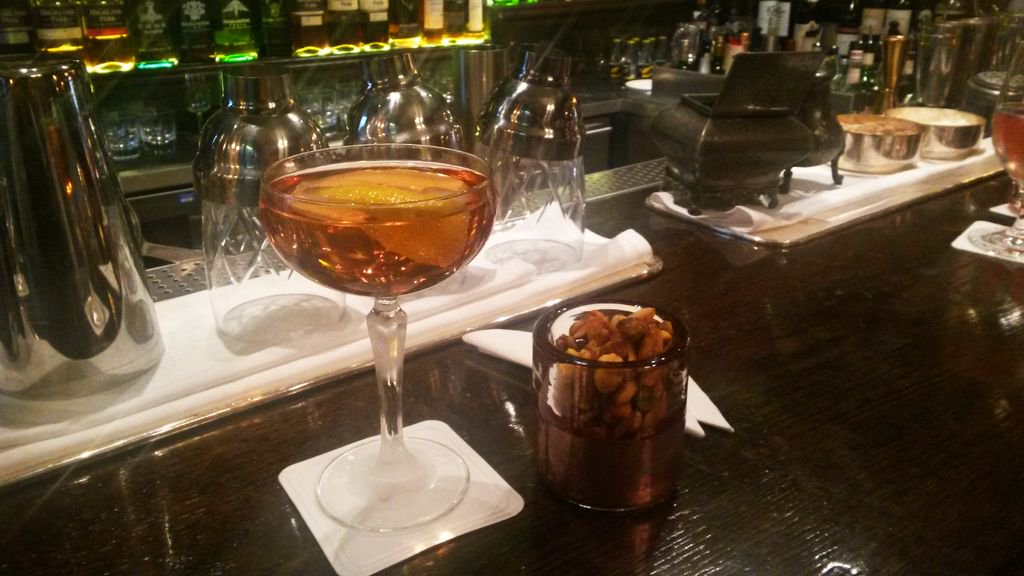 Bar Américan
Picadilly Circus is pure carnage at the best of times, so seek refuge in the calm surroundings of Bar Américan, which you'll find inside Brasserie Zedel. This classic American style bar oozes 1920s glamour, with an authentic art deco theme. As expected, there's a fairly hefty champagne list, along with a range of classic cocktails.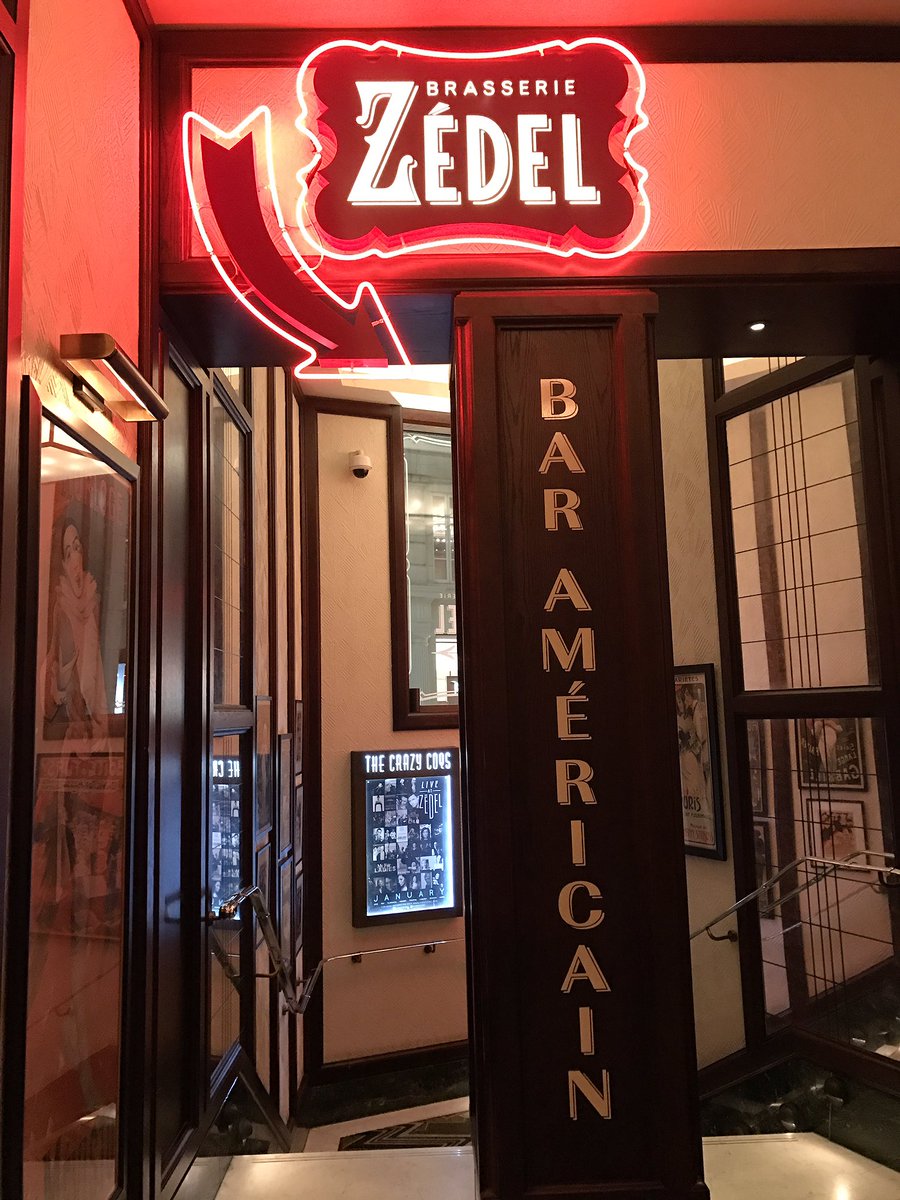 The Zetter Townhouse
Brought to you by Tony Conigliaro, the guy behind other classy London bars 69 Colebrooke Row and Bar Termini. Think English townhouse, without the stuffiness, with a wealth of arm chairs, deep sofas, plus half the contents of, what looks like, a high-end junk shop -- gramophones, china trinkets and oil paintings. Especially cosy in the winter, with heavy curtains and a working fireplace. We are in no rush to head home.
Scarfes Bar
Traditional drawing room meets intimate library, a bar with the calm English gentleman reserve that makes for a quiet, relaxing drink. Sink into the deep sofas or armchairs, and in winter try to nab a cosy spot by the roaring open fire. The bar takes its name and artistic vision from artist and characterist Gerald Scarfe, and his irreverant sketches are hung up all around the bar, which give a humourous, historical account of the UK's history. See how many politicians you can spot.

The Bar at Athenaeum
You know that five-star hotel in Mayfair with the enticing luscious green plant wall? Well this place is not just for visitors and rich tourists, they also have a pretty epic bar inside (although we never said it would be cheap). Step inside The Athenaeum and you'll find a stylish, quiet bar, cut off from the swarms of suits and yapping handbag dogs pacing the Green Park streets. Settle into one of the sofas by the window, with a glorious jungle-like view outside. The cocktails are stunning too, headed up by drink-making legend Giancarlo Mancino.
Peg + Patriot
Sumac My Bitch Up? The cocktails may be racous, but the bar itself is cool and collected. Set in the spacious Town Hall Hotel, the place has no-fuss decor, with a row of non descript high chairs around the bar and low hanging light bulbs. For more privacy, settle into one of the tables behind.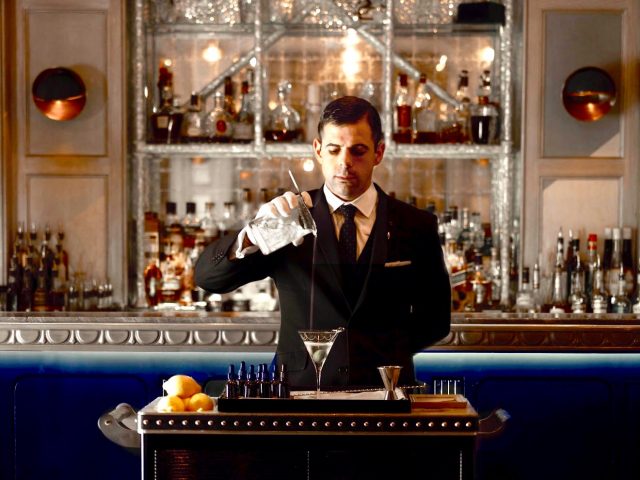 The Bloomsbury Club Bar
If you ever needed a place to pen that novel, sinking into a Chesterfield at this literary-inspired bar might just do the trick. Nestled within the Bloomsbury Hotel, the whole place is a nod to the likes of Virgina Woolf and co, with wood panels, books adorning the walls and an array of Golden Age cocktails, inspired by the literary crew. There's also a twinkling terrace outside, with dangling plants, fairy lights and ivy climbing up the walls.
16-22 Great Russell Street, WC1B