London has a big obsession with 1920s partying -- from an intimate bring-your-own booze bar hidden inside a smoothie shop, to a completely candlelit secret pop up party, get ready to get your foxtrot on.
Purl
This beautiful central London speakeasy is renowned for its insane multi-sensory cocktails, from smoke plumes, to bubbling foams and delicious aromas. Be greeted by a bartender in braces and let them mix you up something astounding. The place first gives the impression of being quite small, but turn a corner to reveal a den of snug candlelit coves that are just crying out 'date night'.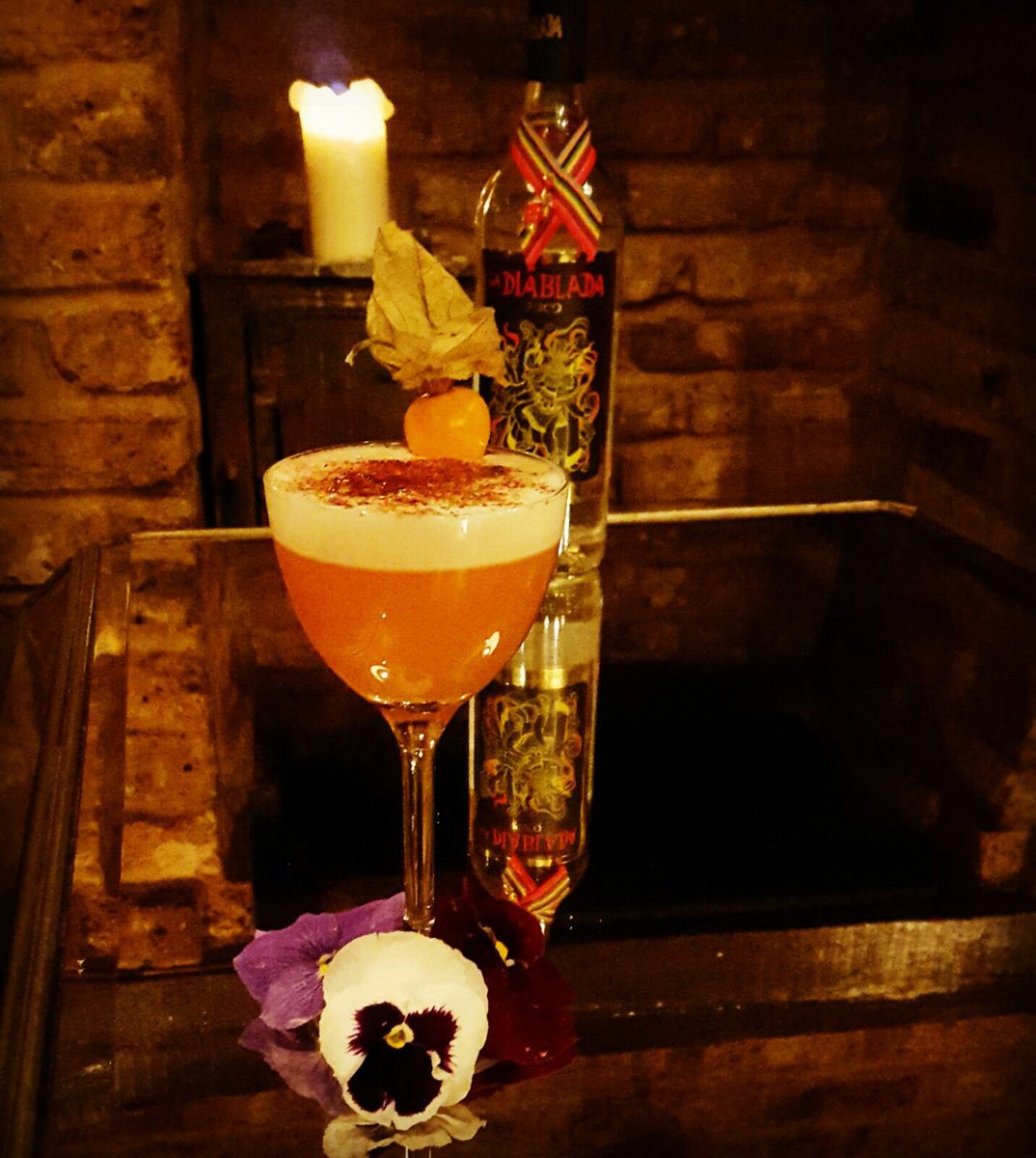 The Nightjar
London's original speakeasy, this renowed secret bar should be top of your hitlist. Down the stairs is a candlelit drinking den where the drinks take centre stage. There's a range of crazy looking cocktails, served in anything from a bird-shaped vessle to a smoking Chemistry lab beaker, they're far more extravagant from the covert bottle you'd have been swigging from in the actual 1920s. In true Prohibition style, there's live blues, swing, jazz and rock every night.

American Bar
Around since 1893, this iconic cocktail bar is the only place on this list that was actually around in the era. With its gold art deco style, a grand baby panio and smart white suited staff, it's like this bar has been frozen in the 1920s. It's home to the world famous Savoy Cocktail book, published in the wake of the prohibition. This was written by bartender Harry Craddock, one of the booze deprived bartenders who'd fled to the UK in search of liquor-soaked tea dances and cocktails.
Evan's & Peel Detective Agency
This speakeasy has all the classic 1920s style elements, with extra role play thrown in the mix. Tap on the door and be led down to the detectives' office. Time to bring out your inner performer as they talk through your 'case' with you, finally revealing the entrance to the huge hidden bar. Don't expect anything swish; with age spotted mirrors and filament bulbs, this is no polished affair. But the cocktail list is swinging, with lots of fun plays on words, from Dolce & Banana to the Yuzual Suspects.

Candlelight Club (Rum Runners Delight)
A pop up prohibition bash, based at a hidden location, which guests only find out two days before the event. Living up to its name, the place is entirely candlelit, plus thee's a live jazz / swing band, cocktail bar and a slap up meal if you fancy going all out. There are strict rules to ensure you're transported back in time, with trainers, T-shirts and Hen Party L Plates all banned. Strictly 1920s style, thank you.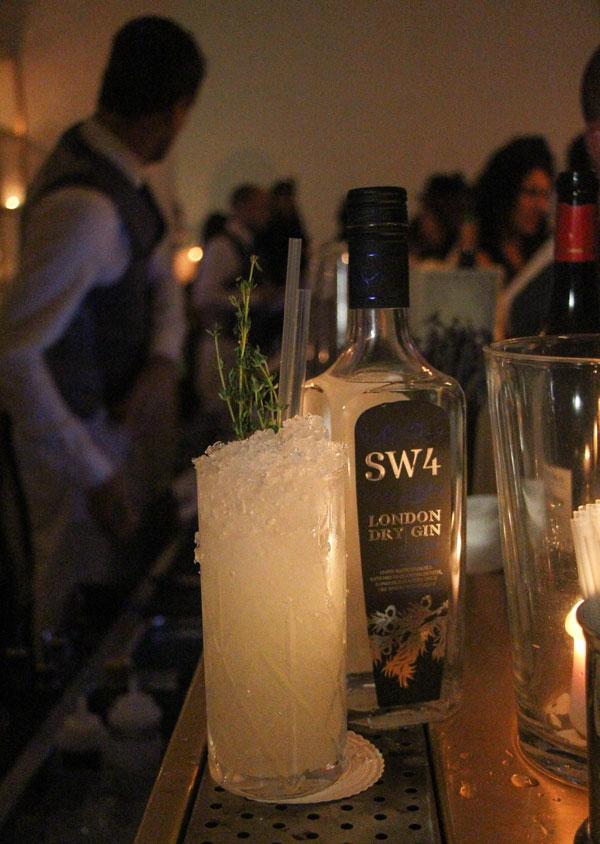 Opium Cocktail & Dim Sum Parlour
Party like you're in 1920s Shanghai. Hidden in the middle of Chinatown, look out for the Jade coloured door. Upstairs is a jungle of different rooms; enter into narrow Apothecathy, with a row of uniform medicine bottles beholding homemade boozy potions. Seek out Peony, a hidden bar within a hidden bar, with floral wallpaper and China teapots lining the wall. Take your pick and they'll pour a delicious sharing cocktail into it. Try the signature Opium #6 drink, served with billowing smoke in a replica Opium cup.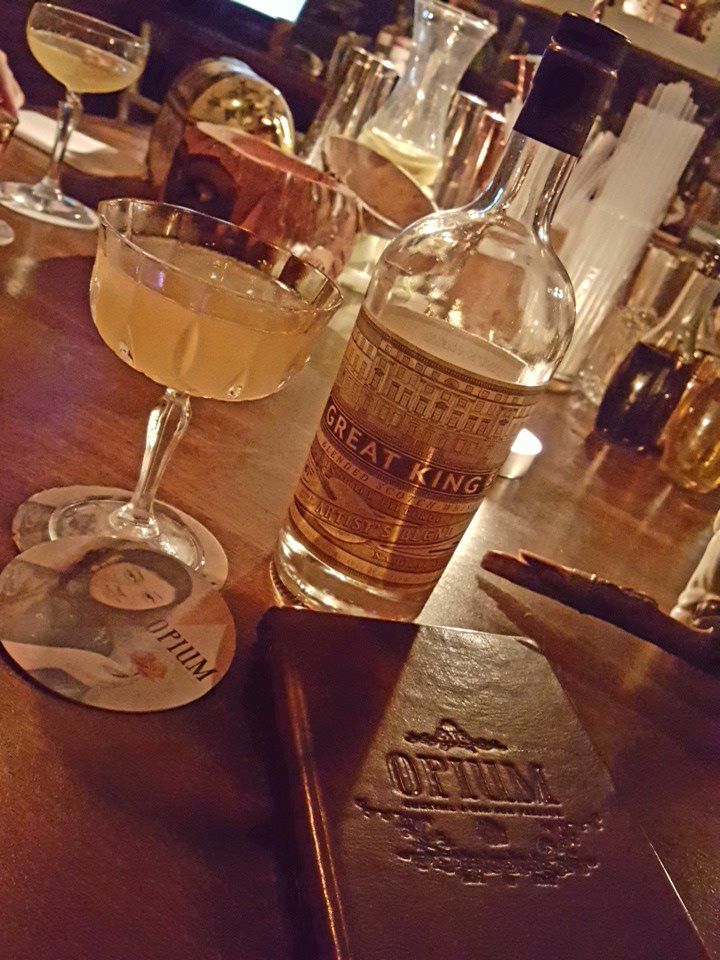 The Luggage Room
This sophisticated Mayfair bar, along with its cocktail list, is themed on the roaring twenties. Tucked inside The Marriot, set in the hotel's old luggage room, this bar comes with a proper 1920s style hidden entrance. Once you find it, give it a little knock and the tiny window slides open. Cocktails are on theme, served up with fresh garnishes, home-made cordials and authentic period glassware. Come here for a swish prohibition experience, without feeling obliged to don any ruffles or top hats.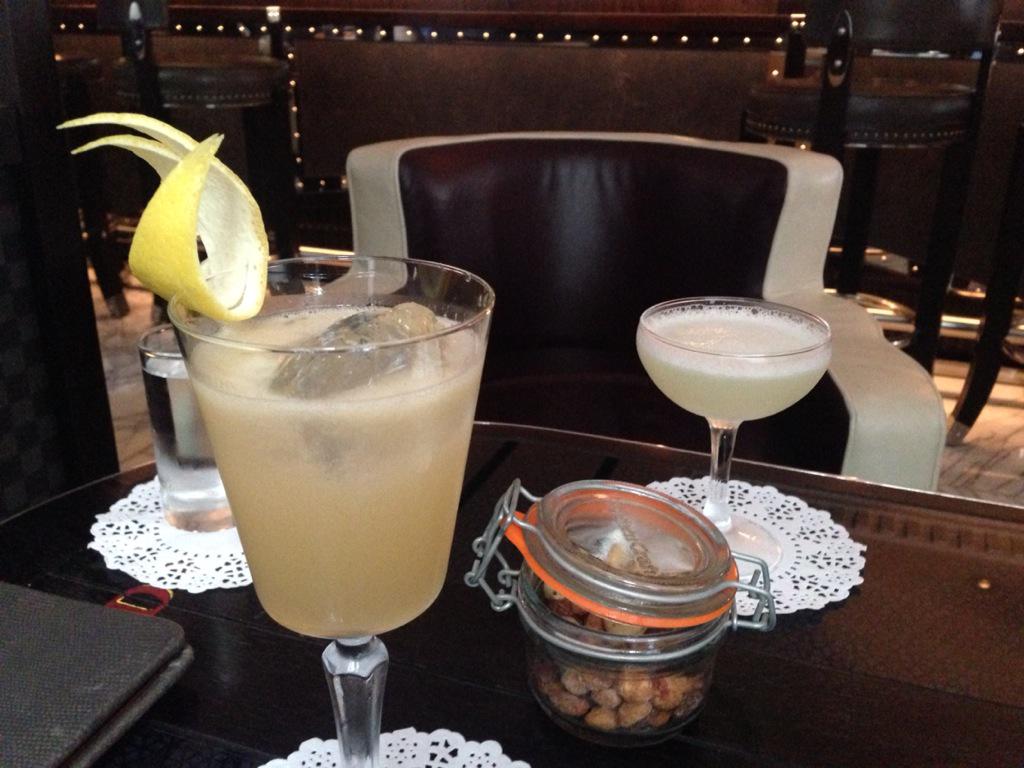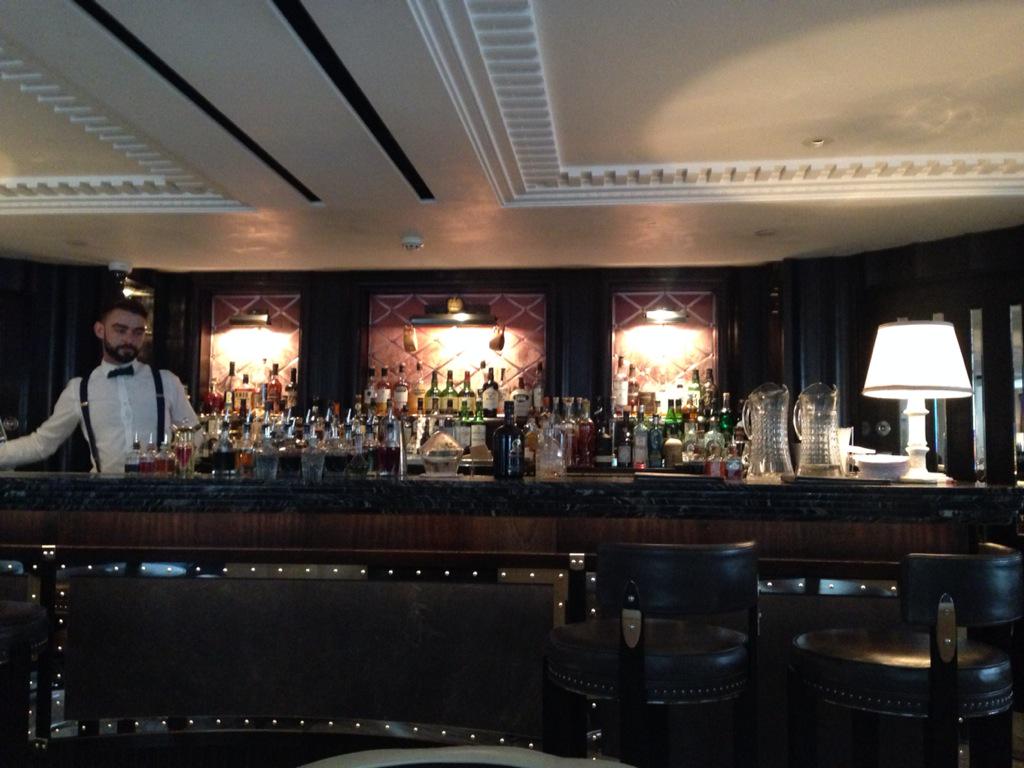 B.Y.O.C
There's nothing like smuggling in a bottle of hard booze under your arm to make you feel like you're really living the Prohibition era. See, this bar doesn't stock any alcohol, the idea is, for a £20 entry fee you bring your own bottle of spirit, which the bartender will mix up for you with homemade juices and bitters. There's a few B.Y.O.C.s in London now, but for the most intimite, authentic speakeasy vibe, head to the original Covent Garden one. Here, there's only enough space for a handful of tables downstairs, with flickering candlelight and crackling ragtime tunes in the background. Hidden inside a smoothie shop, behind a Guitar case, this place is also well and truly secreted.
Other B.Y.O.Cs:
11 Camden High Street NW1 7JE
19 Bevis Marks, EC3A 7JA
Chelsea Prayer Room
Tucked away at the top of the Goat pub in Chelsea, this snug little bar is locked behind a keypad that you have to crack in order to get in. The technology isn't particularly in keeping with the 1920s vibe, but once you're in, it's speakeasy all the way. Think vintage leather seats and smart waist-coated staff serving up boozy potions into dainty crystal glasses and teacups.
The Bootlegger
A speakeasy that doesn't take itself too seriously, but ticks all the classic boxes: Obscure, hard-to-find entrance, stripped walls, bare lightbulbs, and cocktails galore. Nestled right in the middle of suit city, head here for a fun night of live music -- jazz, blues and Charleston.
Basement Bar, 25-26 Lime Street, EC3M