We've gathered up the best places in London to eat, toss, race with or otherwise celebrate the pancake. All of them make a great place to celebrate Pancake Day... many of them are a good place to celebrate any day.
The Diner
The theme at this diner chain is a very cheese-topped -- or where the pancakes are concerned, a very whipped cream and syrup-topped -- brand of pan-Americana.
Decor varies a bit across the chain but expect red leatherette booths, counter seating and an array of neon -- and you won't be far off. A terrible place to be a vegan or in any way concerned about the amount of fat and dairy in your food. Otherwise, go and be dazzled by the number of pancakes you can get through.
Deliveroo now from Camden | Deliveroo now from Covent Garden | Deliveroo now from Covent Garden | Deliveroo now from Dalston | Deliveroo now from Shoreditch | Deliveroo now from Soho (breakfast) | Deliveroo now from South Kensington | Deliveroo now from Spitalfields | Deliveroo now from Spitalfields (breakfast) | Deliveroo now from Upper Street
18 Ganton Street, W1F | 128-130 Curtain Road, EC2A | 21 Essex Road, N1 | 2 Jamestown Road, NW1 | 190 Shaftesbury Ave, WC2H | 105 Gloucester Road, SW7 | 4 Horner Square, E1 | 600 Kingsland Road, E8 | 397 Strand, WC2R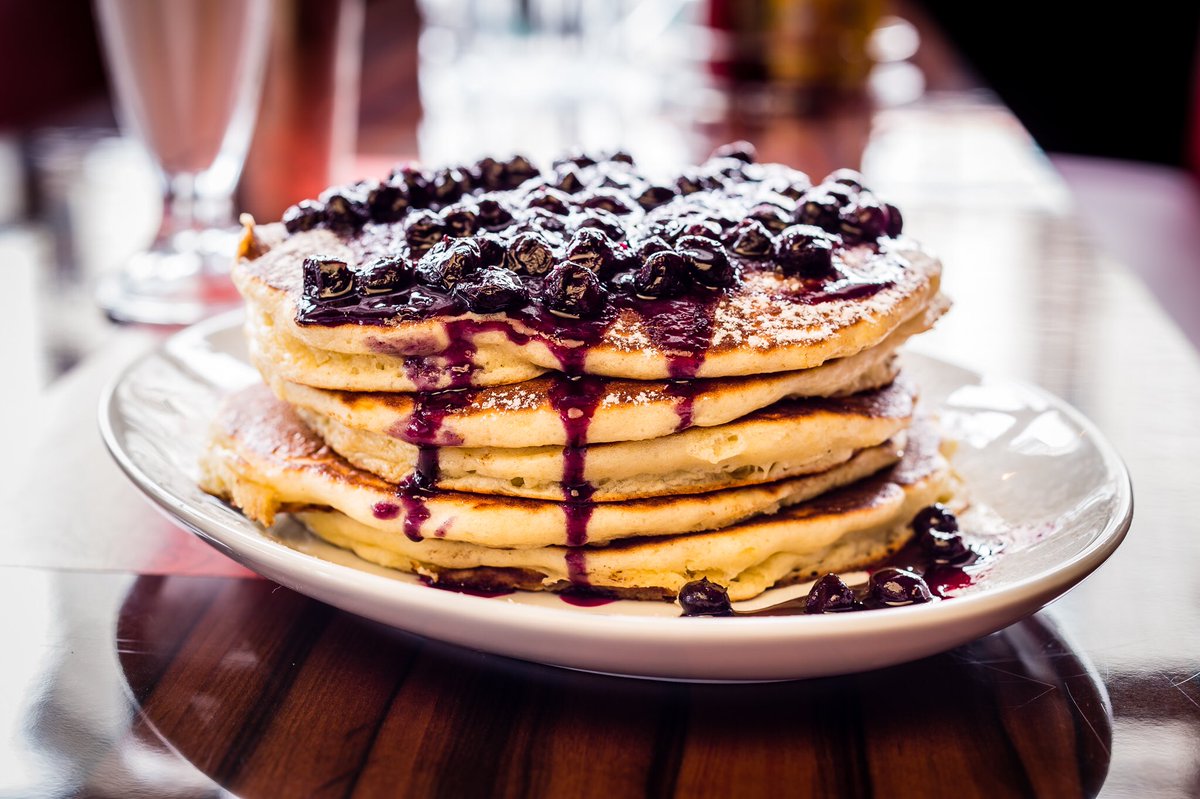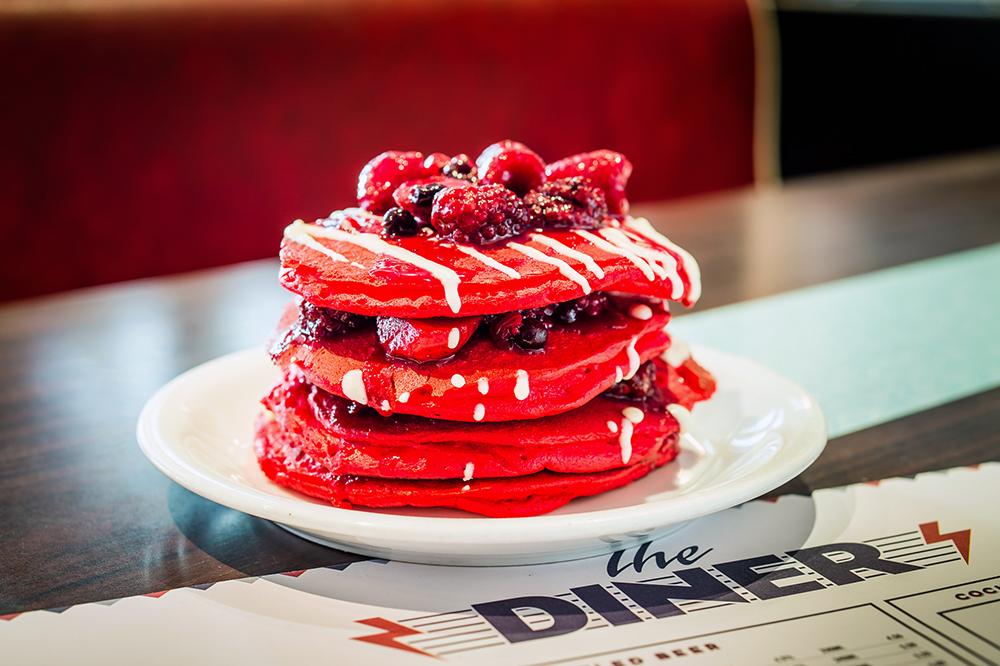 The Pancake Race at Greenwich Market
There's an hour of racing at Greenwich Market on Shrove Tuesday, which falls on 28 February -- starting at noon and winding up with the fancy dress prize-giving. This year they're hosting a second day of racing, so if you can't make it down to Greenwich on a Tuesday lunchtime -- or you just really want to get your practise in ahead of the big day -- you can still join the Flippin' Big Warm Up on 25 February.
Registration details and running order are here.
The Better Bankside race at Jubilee Place
You can only enter this race if you work in Bankside but it's free for all to come and watch. It starts at 12.30pm in Jubilee Place in Borough Market, and there'll be stalls to buy pancakes, though they're free for racers. Proceeds go to the charity Paintings in Hospitals. It uses creative arts and activities in hospitals to support the health and wellbeing of patients and carers.
Registration details are here.
Senzala Creperie
This Brixton creperie is much loved by locals and vegans. All of their savoury galettes are vegan, and there's a range of vegan toppings. Though if you're open to sausage-based dishes... we strongly urge you try the Godfather, with cheese, pepperoni and jalapeno. Or the El Egg Ranchero with chorizo, beans, egg and guacamole.
Deliveroo now from Brixton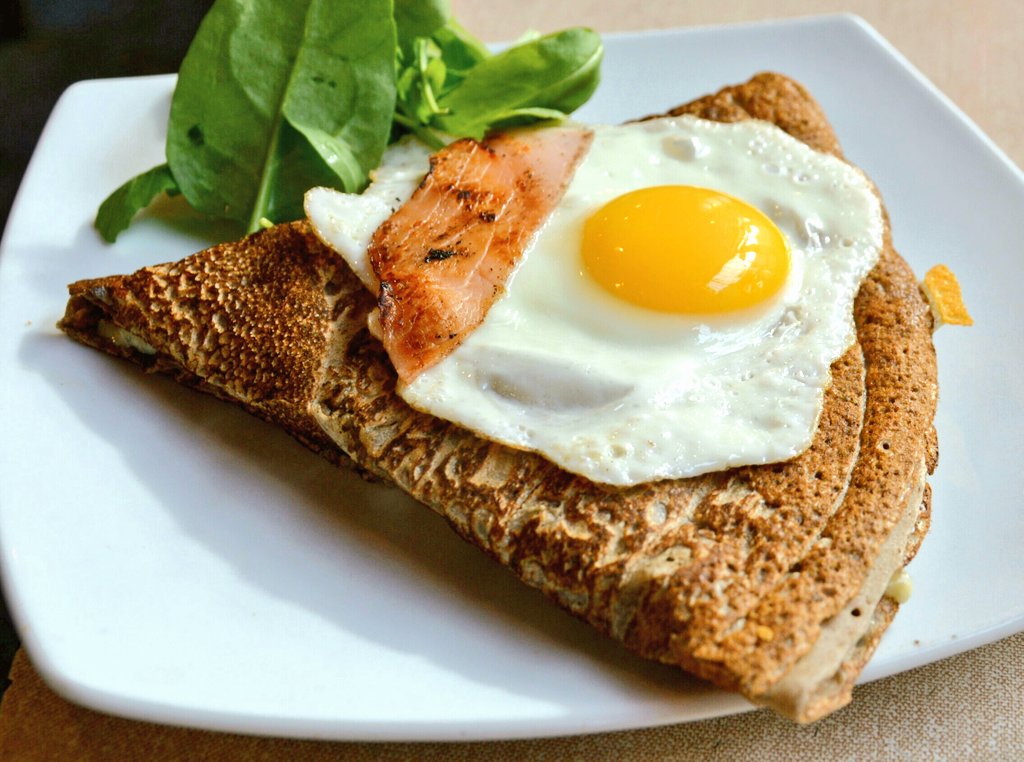 Canto Corvino
Unlike many of the places in this round-up, this Italian restaurant doesn't claim to specialise in pancakes, and their best is just on the breakfast menu. But their lemon ricotta buttermilk pancake, topped with honey and thyme, is a wonder of modern breakfast engineering. If you're going to leave the comfort of your bed early for any pancake, make it this one.
La Petite Bretagne
La Petite Bretagne on Clapham Park Road does sweet pancakes stuffed with combinations of fresh fruit, niche jam and a lot of chocolate. If you feel like your limit's one crepe a day, make it one of the galettes from the savoury section -- all of them gluten free, as they use buckwheat flour -- with bacon, gherkins, cheese and potato. Basically a more portable fondue.
65, Clapham Park Road, SW4 7EH. Website.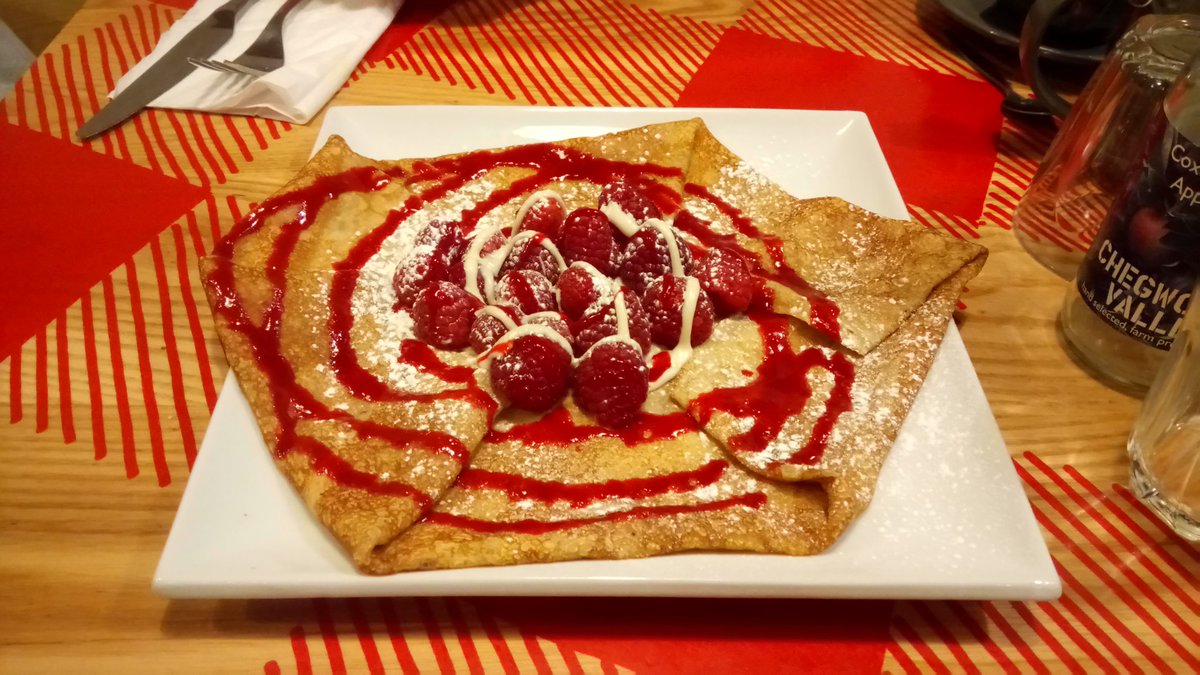 Where The Pancakes Are
Londonist has already reviewed this place, saying:
"There are lots of places to find pancakes in London, but we love WTPA for their fluffy stacks of buttermilk pancakes, their A grade maple syrup and their tempting, modern menu with classic American bacon 'n' syrup options, plus sweet things like banana with chocolate ganache. They also make spectacular Dutch babies which are baked until huge and puffy."
85a Southwark Bridge Road, SE1
Mamie's
Three floors of crepes have arrived in Covent Garden, ranging from the savoury galettes to the Henri Des -- Nutella, caramel sauce and marshmallows, like your eight year-old self let loose at the crepe counter. And apparently in Brittany it's traditional to wash down your crepe with a cider, so at Mamie's there's a floor devoted to making that happen for you, with a Cidrotheque opening in the basment on 20 February.
19 Catherine Street, WC2B 5JS. Website.