A hot night in with a bottle of bargain booze and a splash of Ting will only keep you warm so long. Luckily, wherever you are in London the capital's mixologists have you covered when it comes to the most classic of classics, the old fashioned.
Old Fashioned, No.11 Cadogan Gardens
The bar at this upmarket boutique hotel is dark and dramatic, catering to the expectations of the sort of traveller who picks Knightsbridge as their holiday base. The barkeeps will whip you up the kind of stiff and faultless Old Fashioned you'd expect from a hotel like this, but what really stands out is the selection of bitters - if you want to depart from Angostura and skip over Peychauds and the like, the gents here will be able to surprise you with something that you didn't even know could be refined into a liquid. You'll pay for the privilege but hey, why else are you drinking in Knightsbridge?
Viceroy Old Fashioned, Dishoom
Any Dishoom devotee will become intimately familiar with its bar menu through the hours you'll spend queuing, waiting feverishly for your buzzer to ring, daydreaming about chilli cheese toast. Time will pass by much faster if you partake of the Viceroy Old Fashioned, a silky number built on Woodford Reserve, bay leaf reduction and green tea. Such is the volume game at Dishoom that they prepare them in little bottles - OK, maybe that's cheating, but you'll still fit in three before sitting down to eat.
12 Upper St Martin's Lane, WC2H
The not-quite-an-Old-Fashioned Inquisition, Worship Street Whistling Shop
The yeast-lovers that man the Worship Street Whistling Shop recently refreshed the menu with 36 'historically inspired' drinks. This one might not be called an old fashioned but whiskey cocktail devotees will recognise it as a counterattack to the Hawksmoor's Full Fat Old Fashioned with its butter-infused bourbon (an abomination to some, but it has its fans). The WSWS call their version the Inquisition, and it throws cocoa butter fat washed bourbon, sticky fig moscatel, branca menta and an emulsion made from aberquina (basically olive oil) into your face. It sounds insane; maybe it is. But it's a sublime kind of madness.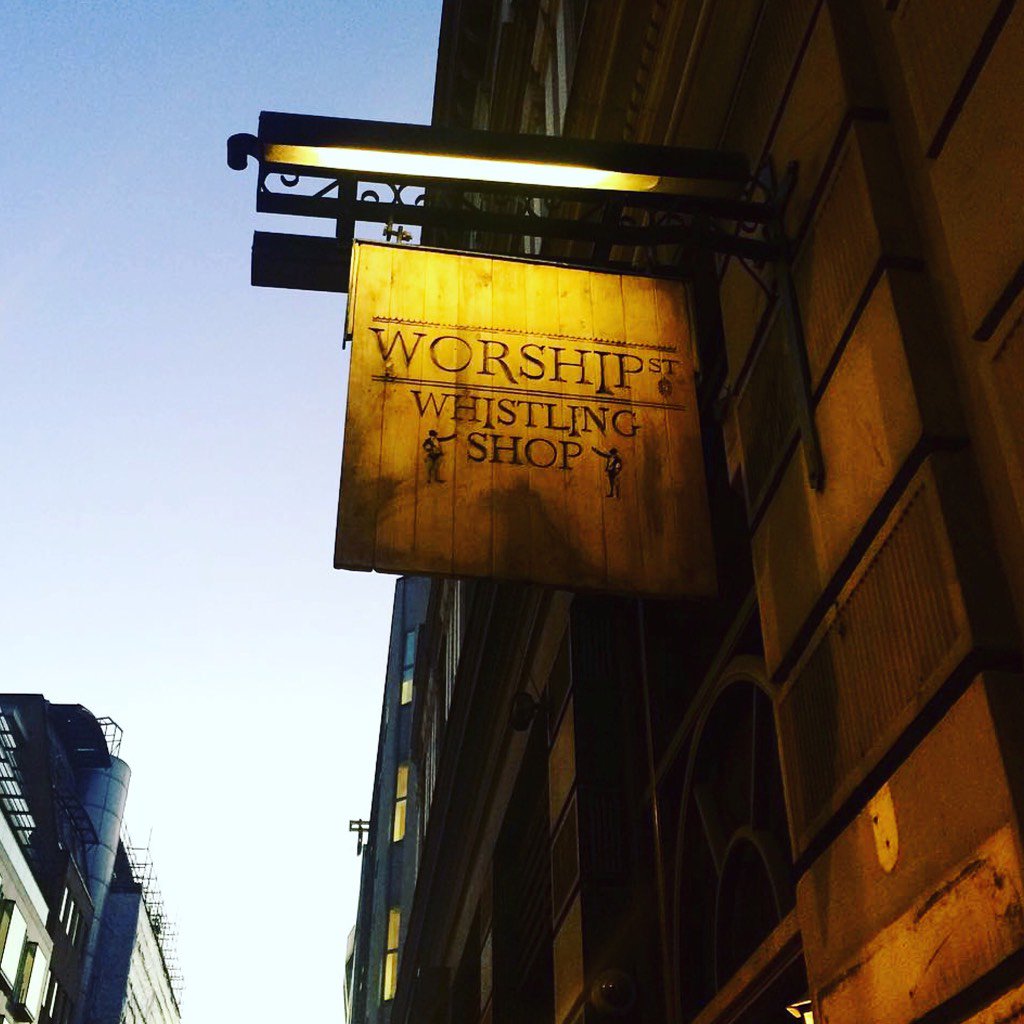 Piña Tequila Fashioned, Call Me Mr Lucky
It's a misnomer to call the Breakfast Club's hideaways 'secret bars' these days - that fridge door near Liverpool Street is open so much it's a mystery how the food stays cold - but it's worth navigating the complex entry system at the Southwark bar to try this fruity number. Coconut tequila and falernum are the main ingredients, with Angostura and pineapple bitters sitting under the lime zest. Okay, it's not whisky, but it'll get you where you're going in some considerable style. If you prefer an earthier after-Breakfast Club stiffener then the Mayor of Scaredy Cat Town's Olive In Your old fashioned is an oilier, sweeter take on the Viceroy old fashioned at Dishoom.
New Fashioned, Tredwell's
If you can't get into Dishoom in Covent Garden - more than likely - you'd be wise to bounce across the road to Tredwell's, recent winner of Restaurant of the Year. They like to whip up a New Fashioned, which invites orange marmalade into the mix with the bitters and Bulleit. It comes out light and sweet, and is a good way to introduce newcomers to the classic that ends up dominating your ordering wherever you go. No queue either.
4A Upper St Martin's Lane, WC2H
Old Fashioned Bar's Mysterious Beast, The World's End Market
This plush upstairs hideaway has real strength on the bench when it comes to whisk(e)y cocktails, with wall-to-wall old fashioneds ageing in barrels above the bar. But the real standout is the Mysterious Beast; it takes a brave soul to try and wrestle the complexity of Ardbeg's Uigeadail - a previous World Whisky of the Year - into a cocktail. The OF Bar crew are game for it, literally lashing its glass to a plinth with metal chains, and priming the drink with fresh chilli, pimento infused sugar, orange and cardamom bitters. It might look a little gimmicky but you won't be laughing (or walking straight) after facing down a couple of these fiery monsters.
The Old Fashioned Bar, The World's End Market, 459 King's Road, SW10 0LR. Website.
Camomile and Charcoal Old Fashioned, Bull In A China Shop
What kind of monster puts charcoal in an old fashioned, you're thinking? Well who are you to judge the good people at Bull in a China Shop, with their singular devotion to chicken wings and Japanese whisky? If they want to put coconut charcoal in your cocktail, you'll drink it and you'll enjoy it, because it's alongside Nikka from the barrel and a touch of camomile syrup. Just trust them. It's not their first time. They've got this.
196 Shoreditch High Street, E1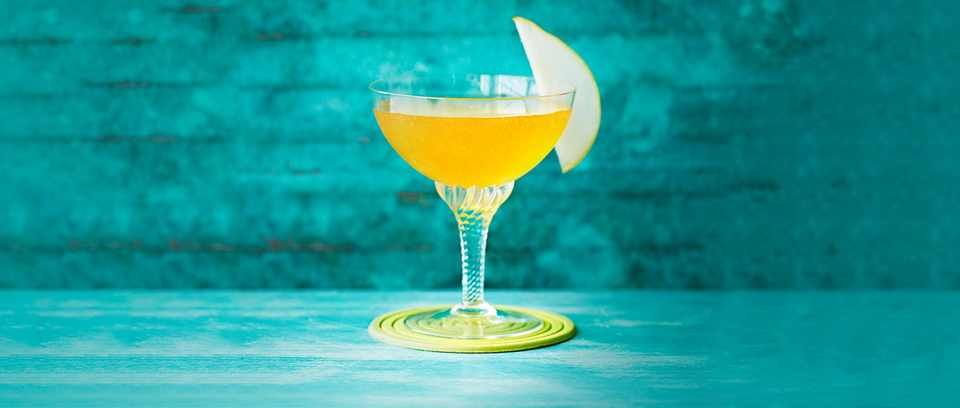 Smoked Demerara Old Fashioned, London Cocktail Club
The old fashioned is already punchy for a lot of cocktail drinkers; they certainly aren't sipping it and thinking 'Hmm, if only this was made with heavily peated Ardbeg instead of sweet bourbon'. Thankfully there are options for the enlightened minority who embrace the dank, dark smoke of Islay rather than running screaming in the other direction. The London Cocktail Club's den of sin on Paradise Row is such a place, with salty Ardbeg swimming next to Woodford Reserve in a drink that's complex to drink but hard to resist.
Espresso Old Fashioned, Exmouth Market Grind
Londonist writer Lydia Manch recommends the Espresso Old Fashioned at this EC1R bar:
'The Exmouth Market outpost of Grind does a smoky marriage of coffee bean and bourbon. Single origin infused bourbon, sugar syrup and bitters come with a twist of orange peel and tasting slightly caramelised. Subtle and startling at the same time...'
If you want to make a night of it you could try several, in any order - any mix of these classics or eclectic twists would be a worthy way to crawl round the capital.