This is Gemma Hitchon's take on London's best and most indulgent gluten-free desserts. Gemma works in the food industry ,and after being diagnosed as coeliac a couple of years ago is determined to prove you can still find utterly delicious food in London on a restrictive gluten-free diet.
You can also find her as @CoeliacLondoner on Instagram.
When it comes to finding a gluten-free sugar rush coeliacs can rejoice, as there's now an abundance of 100% gluten-free bakeries, street food stalls and cafes across London. The food at these places tastes so good that they are often packed with gluten-eaters too.
EatnMess at Broadway Market
It doesn't have a sign to boast about its credentials - apparently it puts non gluten-free people off - but this stand at Broadway Market is 100% gluten-free, selling a great range of cakes and seasonal goodies like mince pies. Current cake crushes are the cookie pies - double chocolate cookies filled with buttercream and chocolate ganache - and smores; chocolate cheesecake topped with toasted marshmallow. Apart from those inventive options you can also find a decent banana bread slice or a red velvet cupcake. Lots of vegan options too.
Gluten-free desserts at Selfridges
Borough 22 Doughnuts are vegan and baked, not fried. It's reassuring to know they're gluten-free certified too. Founder Ryan Panchoo still bakes them in his home kitchen and offers a great choice of flavours - his latest concoctions include chocolate and espresso-glazed, and coconut nectar, peanut butter and jam. There are also classics like maple-glazed and sugar cinnamon.
Borough 22 Doughnuts are also available at the Eat 17 branch in Hackney.
For something a little posh, Hemsley & Hemsley, located in the Body Studio on level 3 at Selfridges is a good option. It's all grain-free so no need to worry about gluten, and founders Melissa and Jasmine have created a menu that's made without refined sugar. Try the quinoa scones with raspberry chia jam or chocolate beetroot fudge cake with yoghurt and honey frosting and cacao nibs - goes perfectly with a matcha latte or green juice.
Caffè Caldesi
A total hidden gem on Marylebone Lane, this place is celebrating 15 years serving rustic Tuscan food. Approved by Coeliac UK, they have the best gluten-free fresh pasta in London and a small selection of great hearty cakes. The chocolate almond cake is delicious with an Italian coffee and the place has such a laid-back feel it's hard to believe it's just minutes from Oxford Street.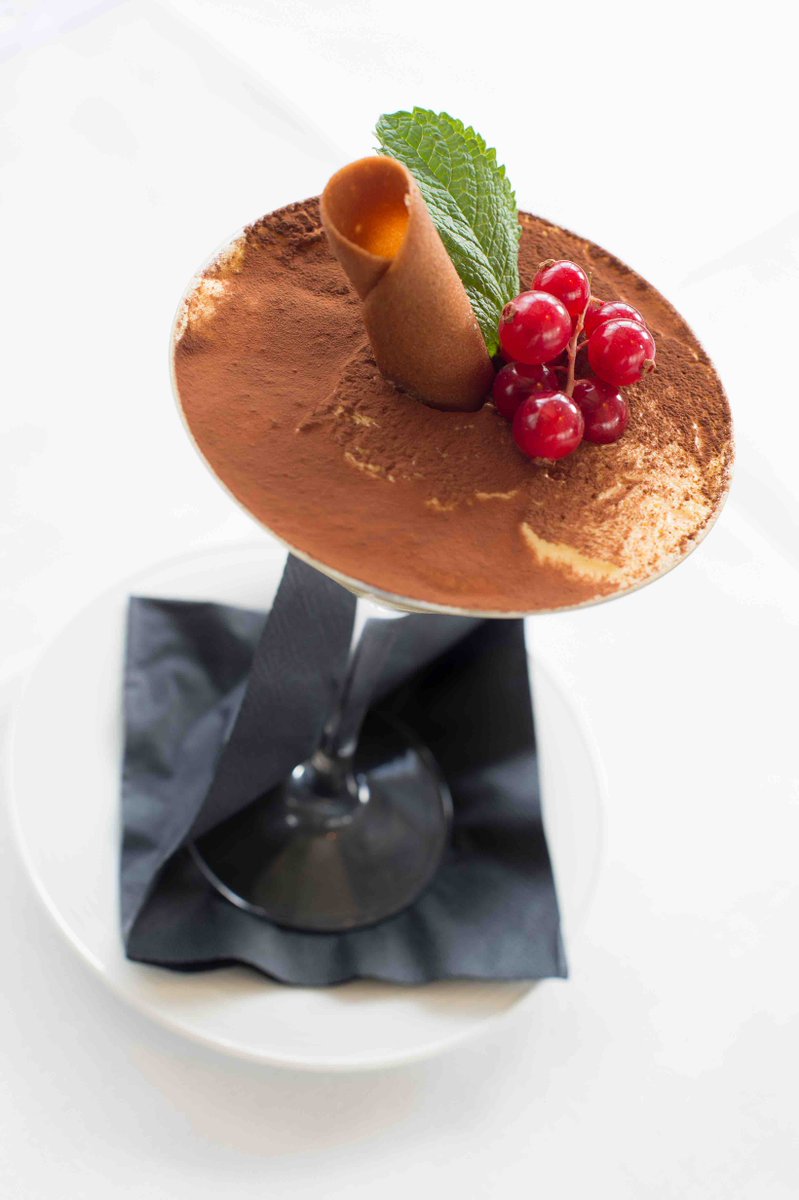 Cookies and Scream
This place is 100% vegan and gluten-free, and is most famous for its doorstep cookie ice cream sandwich. It doesn't disappoint, and is one of the most Instagrammed gluten-free foods in London.
Artisan Gluten Free Bakery
The pastries at this caff-bakery have an enormous fan base, and for good reason. They sit alongside big wedges of chocolate and carrot cake. You can get a really reasonable no-frills afternoon tea, consisting of a sandwich made of the softest gluten-free multi-seed white bread - try the prawn mayo and avocado filling - a tea and a scone, clotted cream and jam for under a tenner. Their fry up breakfast is also worth trying.
Ethos
This place has vibes of the City Bakery in Manhattan, smack bang in the centre of London. As well as excellent brunch and lunch options, the dessert table is worth a visit - you'll be spoiled for choice. The raw vegan coconut hearts and salted caramel flapjack feel almost virtuous, as they're also free from refined sugar.
Deliveroo now from Fitzrovia
|
Deliveroo now from Fitzrovia
Beyond Bread
This 100% gluten-free bakery oozes modern Scandinavian style, with two outposts in London. Try the honey cake - apparently made from an old family recipe - and the chocolate and custard twists. They've also launched gluten-free croissants, and it's hard to tell that their muffins are gluten-free as they have such a high squidge factor.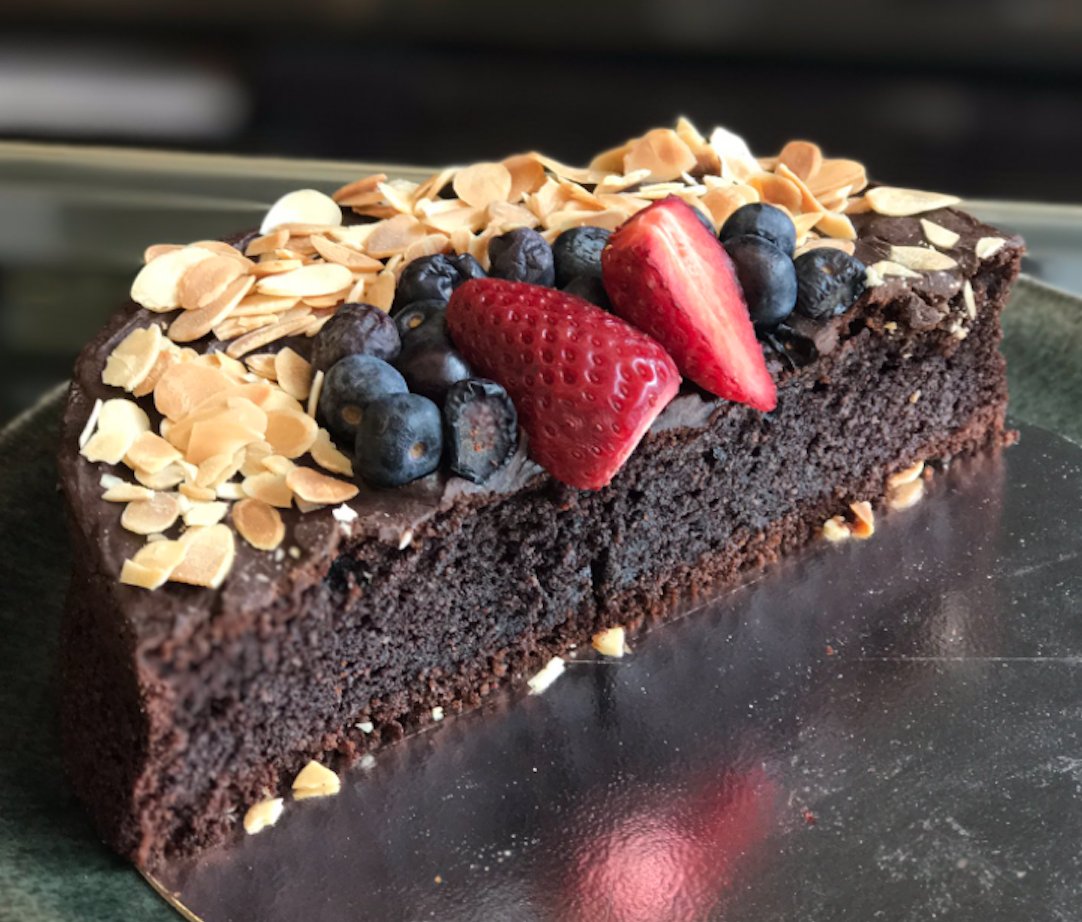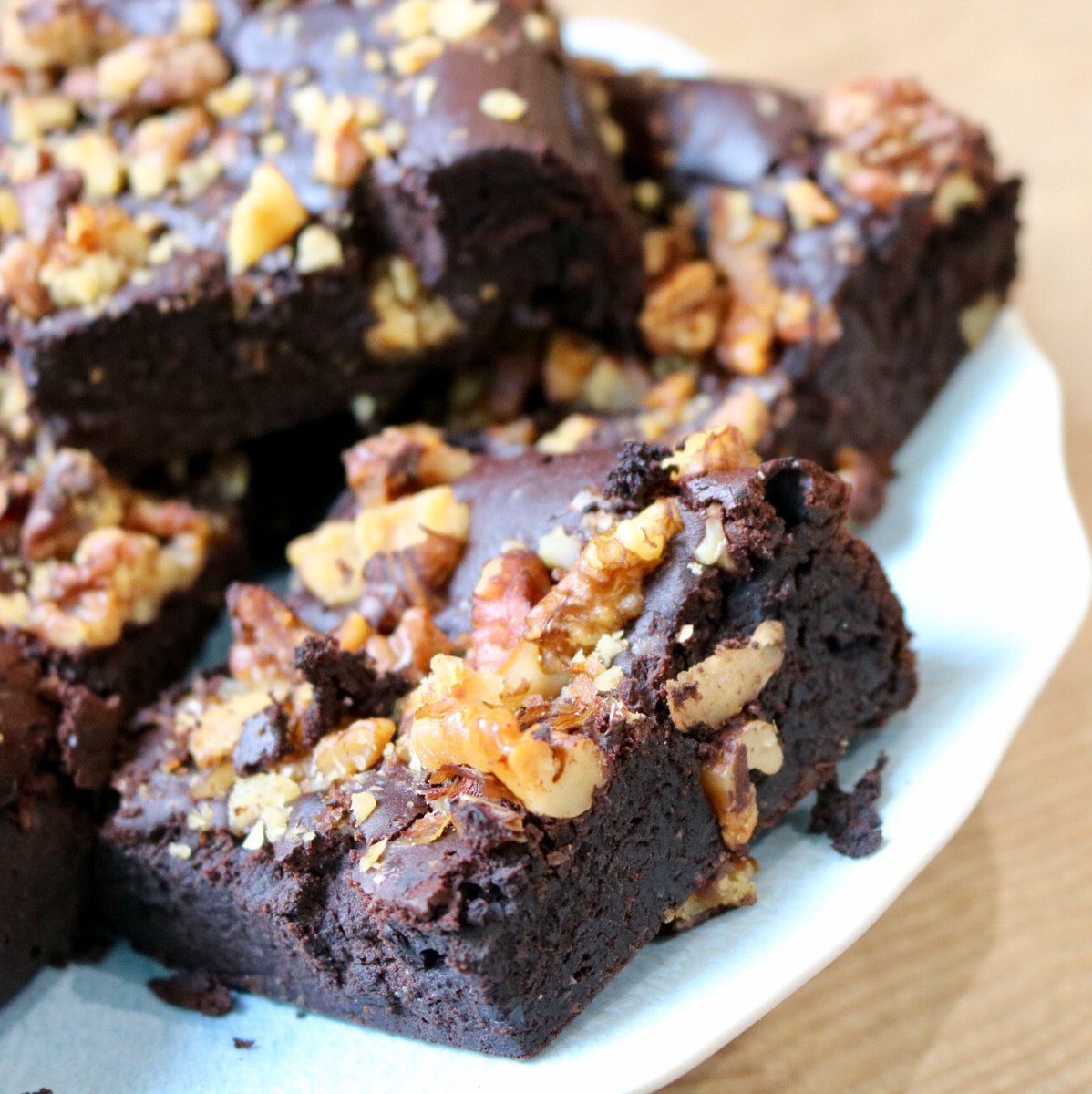 Manna Dew
This gluten-free French patisserie on Battersea High Street has a laid-back feel: a good place to read the Sunday paper. Manna Dew is one-of-a-kind in London, with the ornate cakes made by a highly skilled pastry chef - they'd be worthy of any patisserie in Paris. We'd recommend the strawberry custard tart scattered with freshly ground pistachio.
169 Batersea High Street, SW11
Nojo
This gluten-free, permanent crepe stall at Camden Market boasts a delicious sweet and savoury menu. The chocolate spread, banana, whipped cream and hazelnut crepe is totally indulgent, and definitely moreish. The strawberry and matcha green tea crepe is summery and colourful, and Nojo is also creator of the crepe cake - a cake made from stacking 25 crepes bonded with whipped cream. The next big thing?
Camden Market Unit 730 North Yard Chalk Farm Road, NW1
Apres Food Co
This 100% gluten-free cafe and restaurant has a lovely interior with plenty of greenery, and aims to redefine comfort food. The menu offers brunch and lunch favourites - they're pros at making a good shortcrust pastry tart, and lay claim to being the creators of the frittata muffin. Dessert options include crowd-pleasers like Victoria sponge, Austrian coffee cake and sticky toffee cake with toffee sauce. Their stance on using seasonal, organic food and no refined sugar makes this place a guilt-free treat.