Caffeine - sometimes there just aren't enough ways to wedge it into your day (and night). From the frothy to the velvety, and from Flat White Russians to Chai Latte Martinis, gathered up here are the best coffee cocktails in London. Drink with caution, or you'll be ricocheting off the walls all night long...
The Expresso Martini at Martini Bar
Bitter espresso, small-batch vodka, brutalist architecture and high art. It's like the Barbican martini bar has taken all the most urbane tropes they could think of and fused them into this rich, black and strong night-owl martini.
The Mestizo Black Mexican
Tequila isn't as obvious a match for coffee as the sweetness of rum or the smokiness of bourbon. But this Euston restaurant's cocktail menu might make you rethink. The Black Mexican is a double-tequila twist on a White Russian, a mix of Patron XO Tequila Coffee Liqueur, Patron Blanco Tequila and condensed milk on the rocks.
Deliveroo now from Euston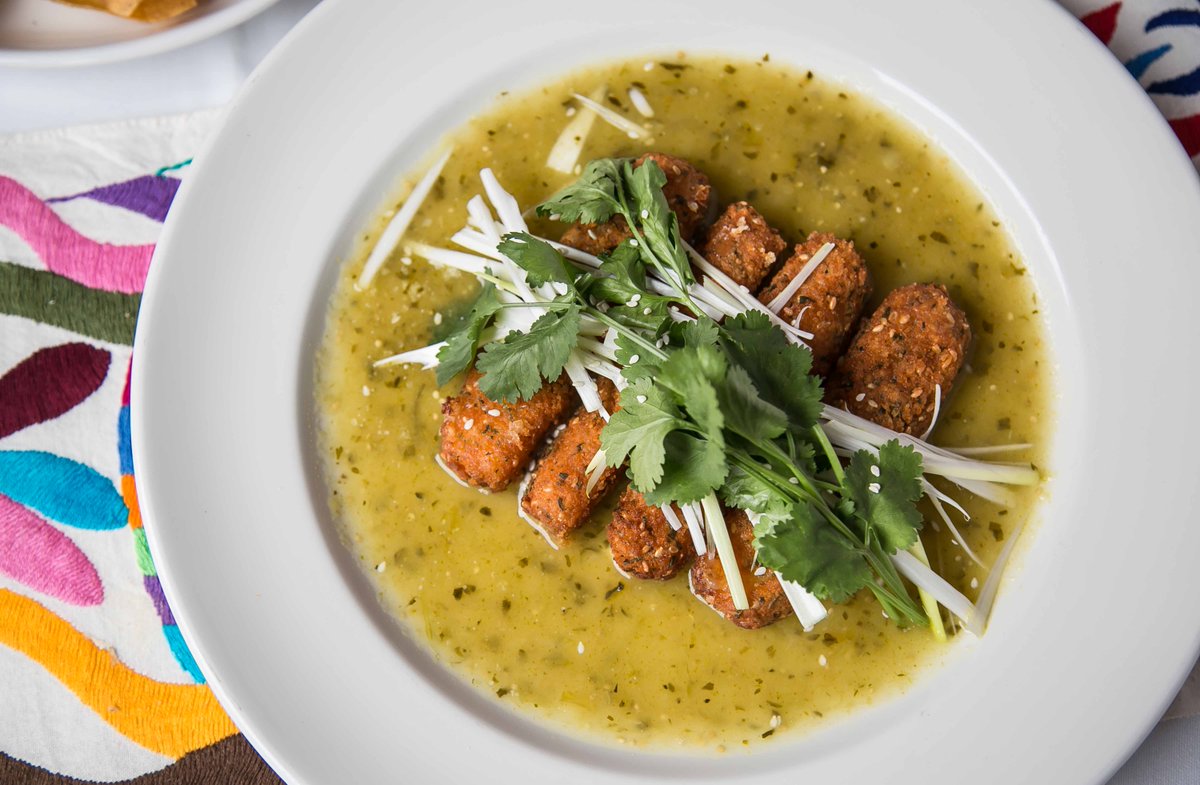 The Masala Chai Martini at Imperial Durbar
Coffee shop by day, cocktail-pushers by night, the design and drinks at this Tooting bar are 'a taste of India with a twist'. We like the way warm and tropical-fragranced ingredients creep into the classics, like this twist on espresso martini with a mix of chai latte, Kahlua and vodka.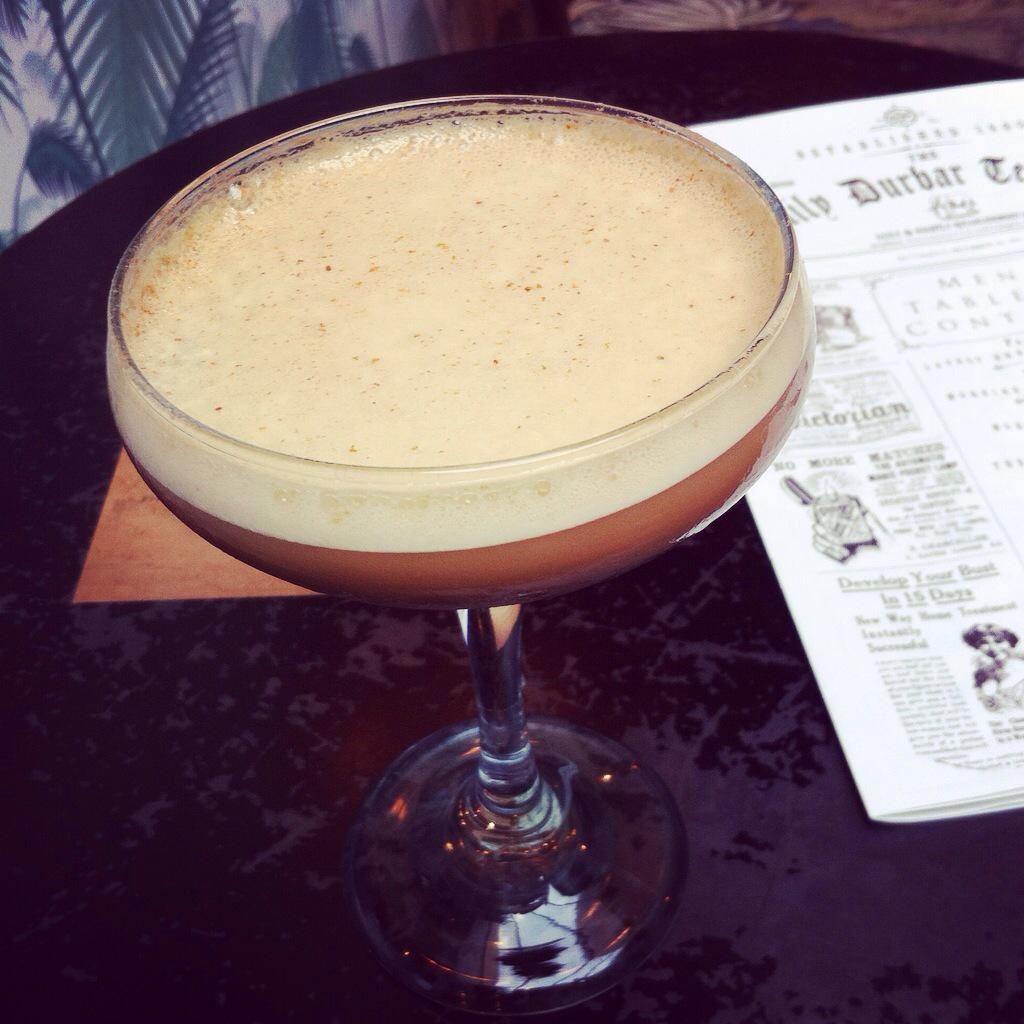 The Irish Coffee at the Sun Tavern
Where would you trust more with an Irish coffee than this Bethnal Green bar, specialists in Irish whiskey? They make theirs with Powers' Gold Label Whiskey, espresso, dark sugar, nutmeg and stout cream - turning what can just be splashing a shot in your coffee mug and calling it a digestivo into a legitimate cocktail experience...
The hard shakes at Heddon Street Kitchen
Alcohol, caffeine, ice cream - there's a lot going on in a coffee hard shake. This is dessert course, after-dinner coffee and nightcap in one swoop. The Heddon Street Kitchen version of that hat-trick is their Lucky Number 7, balancing the bourbon and coffee with the softness of vanilla ice cream and banana.
The Spiked Iced Coffee at Dirty Bones
This one's only available as part of the brunch menu - £19 a head and ordering a main course gets you the 'boozy brunch flight', which is up to four drinks from a selection. Be warned that ordering four Spiked Iced Coffees after each other means you'll get a total of 12 espresso shots with extra cognac, Mozart Dry Chocolate spirit and cream. A lot of cream.
Deliveroo now from Soho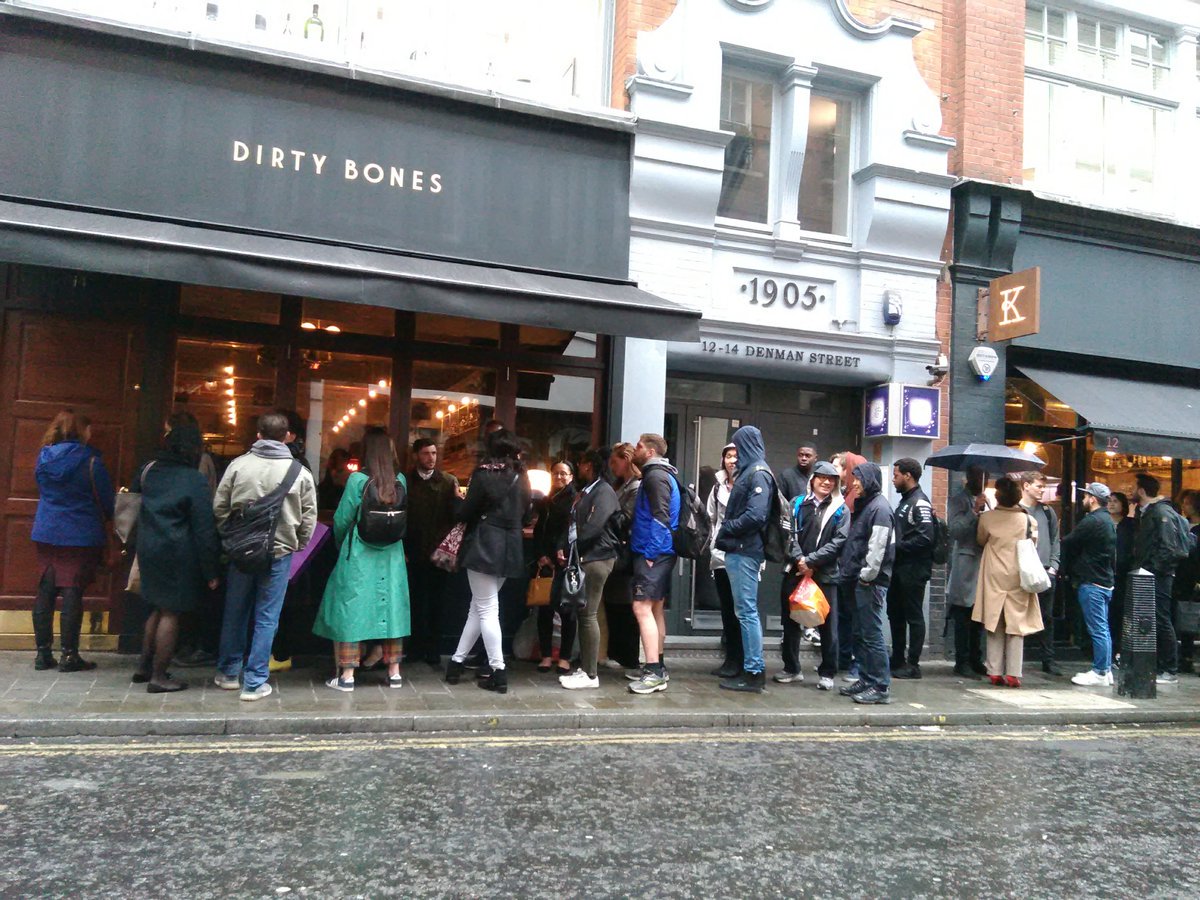 The Nitro Martini at Fox Bar
They do an Espresso Martini on tap at this Brixton basement bar from the Soho House people. The nitrogen creates microbubbles and a creamy texture, and the pressurised storage gives it a silkiness when poured - this is a velvety glass of sleeplessness.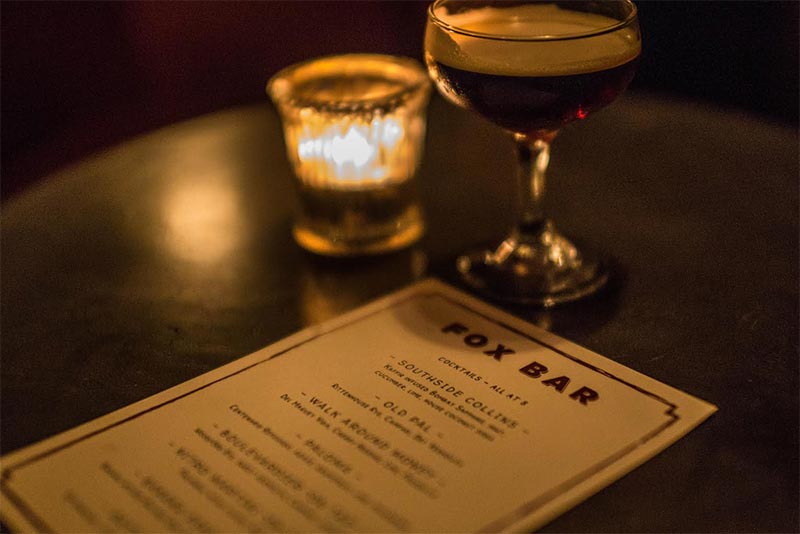 The Espresso Old Fashioned at Exmouth Market Grind
If you know the Grind coffeeshops, you might understand why they're a good place to search out a coffee cocktail. Often open until midnight and as much a bar as a caffeine merchant, they're as serious about their cocktails as their cappucino.
Their outpost on Exmouth Market does an Espresso Martini, but also the more interesting Espresso Old Fashioned, a smoky marriage of coffee bean and bourbon. Single origin infused bourbon, sugar syrup and bitters come with a twist of orange peel and tasting slightly caramelised. Subtle and startling at the same time. But if you want something that feels closer to a coffee, they also do a Flat White Russian - espresso, vodka, Kahlua and milk.