Hungover? Choose your poison - from rum spiked iced coffees, to chorizo infused Bloody Marys and fresh coconut cocktails, there are lots of deliciously boozy ways to blast away that hangover.
Dirty Mary - Dirty Bones
The Dirty Mary works in two ways. It offers the tomatoey hair of the dog hit, but it's also rimmed with sour cream Pringles, providing those much-needed salty carbs too. After two or three of these you'll be ready to hit the Dirty Bones burger... Find more killer Bloody Marys here.
Deliveroo now from Blackwall | Deliveroo now from Holland Park | Deliveroo now from Soho
20 Kensington Church Street, W8 | Top Floor, Kingly Court, W1B | 1 Club Row, E1
Berocco'Bama - London Cocktail Club
Along with putting a nostalgic smile on your face, this cheeky vitamin-inducing shot should do the trick. It's made with Flaming Pig Irish Whiskey, with one Berocca tablet dropped in. If you're starting to feel a bit perkier, you're in the right place - LCC is renowned for being London's ultimate party bar.
61 Goodge Street, W1T | 224 Shaftesbury Ave, WC2H | 4 Great Portland Street, W1W | 29 Sclater Street, E1 | 108 Essex Road, N1
Boozy Salted Caramel Mudshake - Revolution bars
You know what you need? A much-needed sugar fix from Revolution's 'Vodkacinno' range. The Salted Caramal Mudshake is made with vodka, white chocolate and salted caramel popcorn mix and topped with half and half whipped cream and chocolate sauce. Served in a plastic takeaway cup, you can bring it back to straight back to bed with you - ideal.
288 Lavender Hill, SW11 | 95-97 Clapham High Street, SW4
Fresh Coconut Cocktails - La Porte Des Indes
This French-Indian fusion restaurant serves up fresh coconut cocktails straight from the shell. This is just what the doctor ordered, since coconut water is said to be packed with electrolytes and anti-oxidants that you lose after a heavy night of boozing. Go for a Karma, with fresh coconut juice, vodka, passion fruit, green lime and sweet basil.
Deliveroo now from Marylebone
The Berocca Bellini - The Clapham North
Head to The Clapham North's Recovery Brunch, where you can get hold of the ultimate hangover drink, the 'Berocca Bellini', mixed with a Vitamin B-loaded Berocca and topped with fizz. You'll be right as rain again, especially after you've gobbled down a greasy brunch alongside it. If the concoction has worked its magic, why not head onto the bottomless Prosecco?
Sriracha Bloody Mary - Brockwell Lido
Your ultimate wake up call, this super spicy Bloody Mary (made with extra chilli), will not only give you a spicy kick up the arse, but you can jump in the pool after to calm down the sweats. No doubt the much-needed re-fresh you needed after a heavy night.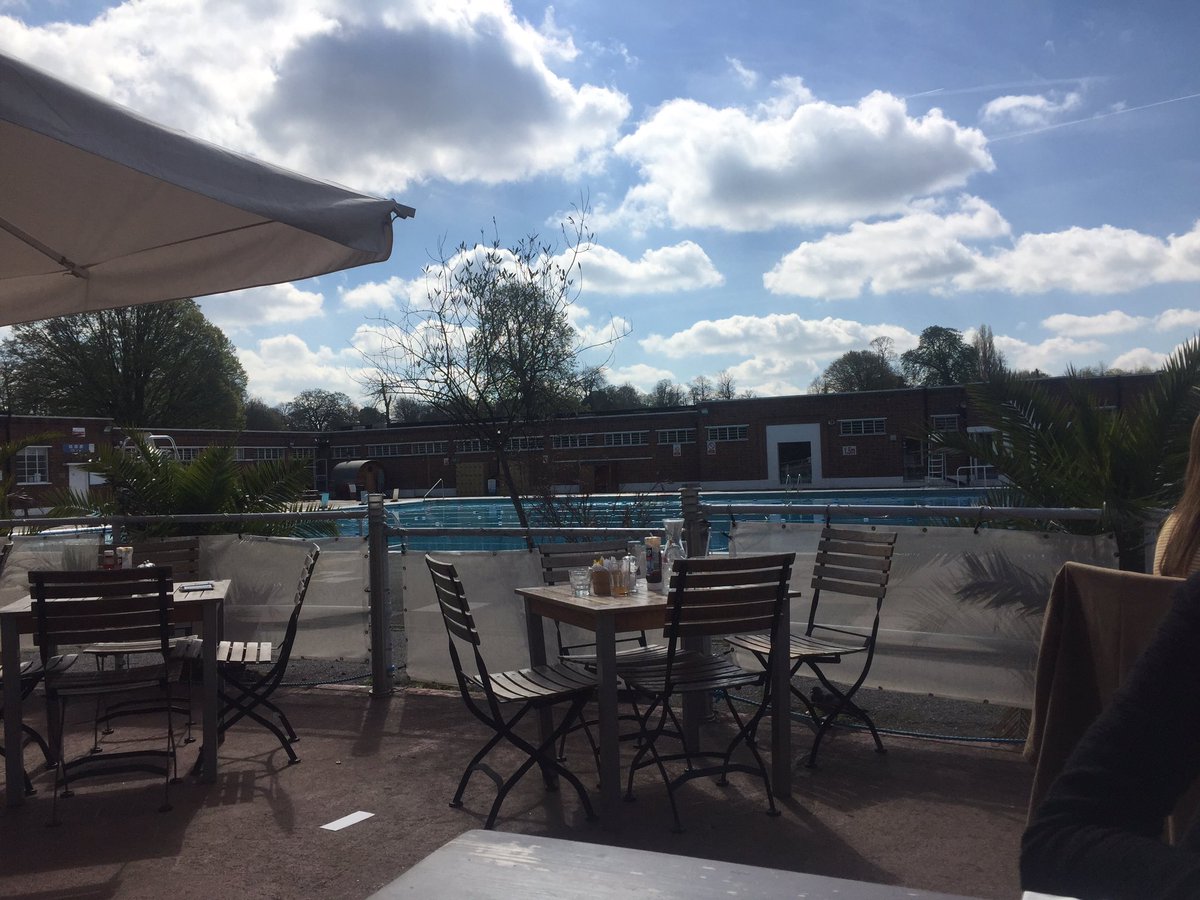 Shaky Pete's Ginger Brew - Hawksmoor Seven Dials
This Hawksmoor best-seller is the answer to your banging head's prayers. The 'turbo shandy' is made with Beefeater gin and London Pride ale, along with fresh lemon juice and stomach-settling homemade ginger syrup. This boozy drink will just slip down, setting you up for a hearty Hawksmoor feast.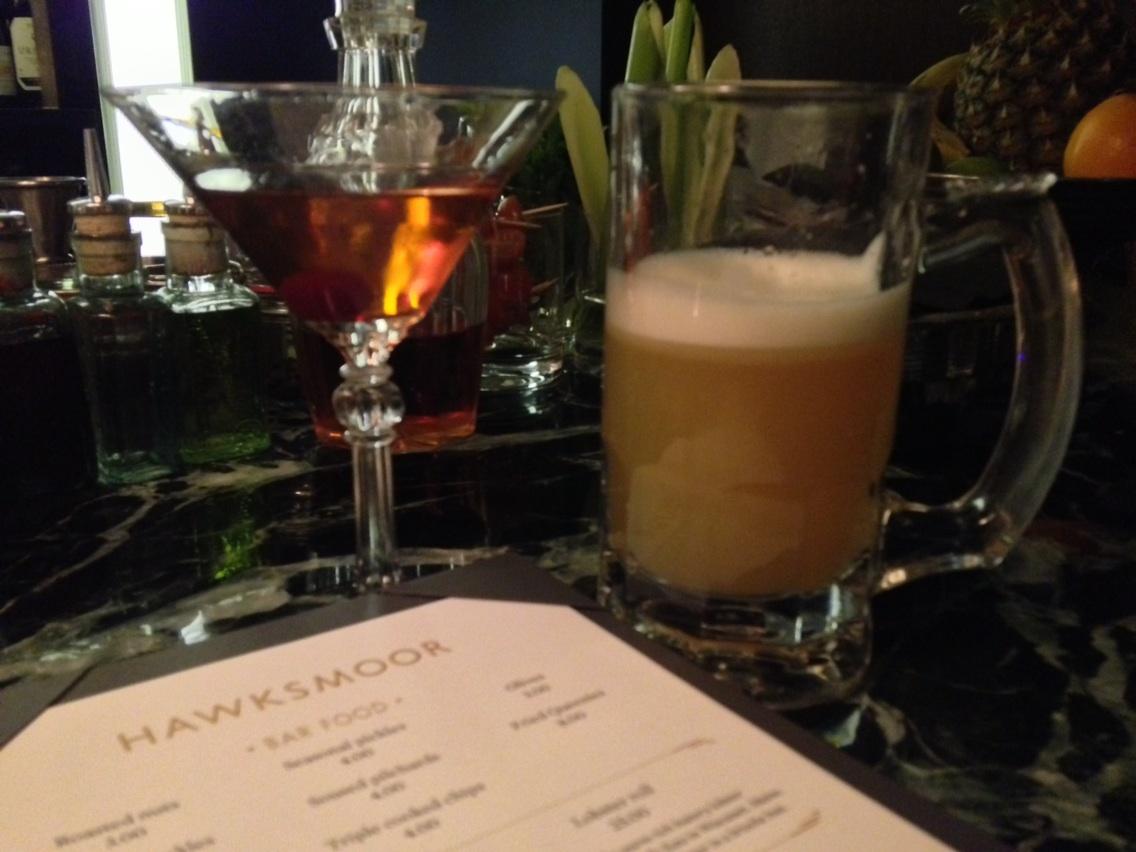 Aussie Iced Coffee - Ben's Canteen
Set in the calming surroundings of St John's Hill in Clapham, this is the perfect place to rest a sore head, along with the perfect hangover drink - the Aussie Iced Coffee, with coffee, ice cream, milk and Milo. Many opt to have it 'dirty' with a cheeky shot of rum. If you'd rather not get wired on beans, go for Ben's Breakfast Fizz, a freshing combo of vitamin-rich orange juice mixed with marmalade syrup and topped with fizz.
Deliveroo now from Battersea
Coffee Old Fashioned - Caravan
Caravan King's Cross serves up a caffeinated twist on the Old Fashioned, sure to boot you out of any dreary state. Called Dante's Reserve, this perky hangover cure is made with Caravan coffee infused bourbon whiskey, muscovado sugar, and orange bitters. Get there early though, as this place gets insanely busy on weekends.
(Chorizo-infused) Bloody Mary - Beagle
One for meat heads, this boozy liquid is probably the only thing your queasy stomach can handle right now. It's made with chorizo-infused vodka, Beagle spice mix, lemon and tomato juice. There's also an extra spicy one - the Racey Mary, with jalapeños (just sweat it all out). Or, try the Maria Maria with smoked garlic tequila. It certainly won't make you feel any sexier, but garlic is supposed to be a good hangover cure.
Smokestack Mary - Foxlow Clerkenwell
If you like it a bit spicy and deliciously smokey, this Bloody Mary is for you, made with gin, along with smoked paprika and chipotle. And while you're there, get your hands on a beautiful meaty brunch from the Hawksmoor crew.
Other Foxlow locations: Chiswick, Balham and Stoke Newington
'Hey Ladies' beetroot cocktail - Ask For Janice
Beetroot juice - not the first thing that springs to mind when your head's pounding. However, packed with anti-oxidants and claimed to increase blood flow, beetroot could be just the thing to sort you out. So head to Clerkenwell bar Ask For Janice, where it's all about seasonal, wholesome produce. The 'Hey Ladies' cocktail is made with whisky, beetroot and tarragon shrub, lemon and egg white. After this you'll definitely be feeling much more up-beet (!).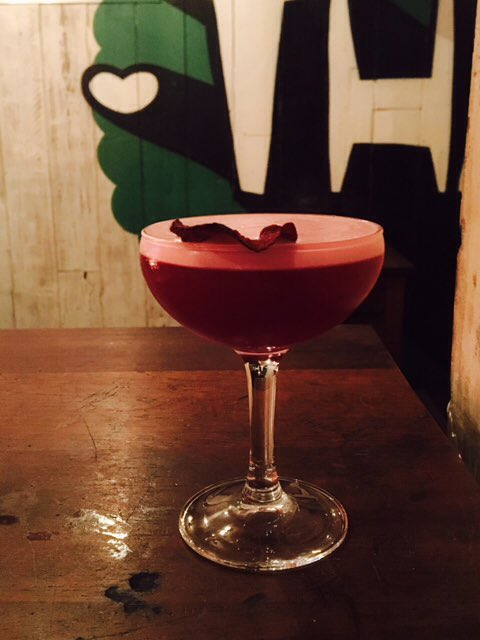 Azteca - Bourne & Hollingsworth Buildings
Top those sugar levels back up with a chocolate cocktail, served hot or cold, and made with 100% agave tequila, homemade spice mix, artesan chocolate and milk. If you're feeling hardcore enough, Bourne & Hollingsworth are also renowned for their boozy brunches.
Bloody Viking - Snaps and Rye
What better way to regain your strength than a drink fit for a Viking? Head to Scandi restaurant Snaps and Rye to get your hands on one, made with Dild Akvavit (Denmark's answer to vodka), tomato juice and Spices 8. If that's not your thing, there's a nice choice of Reparationsbajer (repair beer). Fill up on fresh organic sourdough rye bread, paired up with Bloody Viking ketchup and you're sorted.
Kimchee Bloody Mary - Jinjuu
An Asian twist on the classic hangover cocktail. It's made with soju - Korea's most popular spirit - which is not as strong than vodka, so it will keep you sober, while providing that much needed hair of the dog. In the Kimchee Bloody Mary, the soju is infused with celery and black pepper, along with Jinjuu's bespoke kimchi spice mix, chilli flakes and fresh tomato juice. Garnished with a parcel of spicey rice crackers - boom!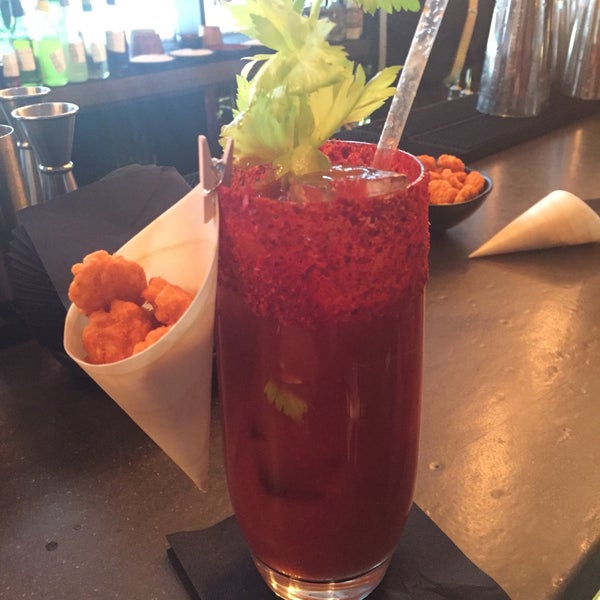 Eneko at One Aldwych
Hair of the dog, the classy way. Eneko at One Aldwych has done a posh take on a classic with the Golden Mary, made with spice infused vodka and not just any tomato juice, but 'golden' tomato juice. Topped with fancy celery foam and served in a martini glass. If only you felt as good as this looked.