We don't know about you, but being nosy is one of our top pastimes. Doing it over a coffee - or a glass of something cold - even better. So, with that in mind, we've put our heads together to find a selection of some of our favourite cafes to while away a while, doing a spot of people watching. Whether it's hustle and bustle, tourist central, some parklife or casual waterside vibes you're after, we've listed the best. Grab yourself a latte and watch the world go by with this little lot.
Bar Italia
THE original Soho coffee bar, Bar Italia (est. 1949) is the answer to most things in life. It closes only between 5am and 7am, otherwise you can grab an excellent coffee or Peroni anytime, and sit outside drinking in the glorious Soho atmosphere. Unchanged for decades, inside is almost as characterful as the people watching to be had from the pavement where you'll see anything from harried media workers, celebs, drag queens and tourists who've finally managed to track down 'Soho'.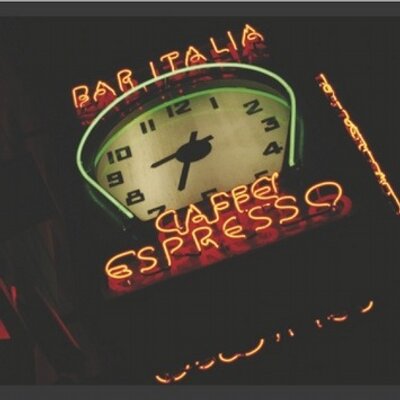 Monmouth Coffee Company
Definitely one of the best coffee shops in town, single origin coffee beans are imported and then roasted in nearby Bermondsey before being served up as incredible cappuccinos and lattes. Seating is sparse, but it's worth hanging around for a perch at one of the little benches outside, facing into busy Borough Market to while away a few minutes gazing into the crowds. Be prepared to queue any day of the week, but don't go in a hurry on Fridays and Saturdays when the market is in full swing.
Daylesford Organic
For an altogether different crowd, head to this all day organic cafe and farmshop near Sloane Square. There are a few Daylesford branches around, but this one offers some of the best in posh people watching as healthy looking locals - and the odd celeb - do their weekly shop at the deli. The menu is nothing short of heavenly, from duck egg breakfast dishes and truly inventive salads to rare breed burgers and everything in between. All ingredients are sourced straight from Daylesford farms and organic wherever possible; that makes their triple mac'n'cheese healthy, no?
Deliveroo now from Belgravia
The Riverfront at the BFI
A meander along the South Bank is well punctuated by a stop off at the BFI, even if you're not in the mood to catch a film. Sit out on the riverside terrace if it's warm enough and soak up the melting pot atmosphere of sightseers, office workers and lovers, or head inside for coffee and cakes on the sofas. We like the fact it's open til late - 1am Fridays and Saturdays - and sitting outside with a cocktail or coffee feels downright Mediterranean come summer.
Lido Cafe
A stomp around Hyde Park offers decent people watching in its own right, but should you find the need for refreshment then the Lido Cafe is what you're after. Overlooking the Serpentine, the building is Orangery-style, so you'll get a good view if you're sitting in but do pull up a pew at the outside dining area if you can to make the most of the Royal Park. We've had a nice polenta cake here in the past, and it's also licensed.
Shoreditch Grind
Situated on the western side of the Old Street roundabout, Shoreditch Grind offers up both exceptional artisanal coffee and decent people watching from the melting pot of visitors to the area. Hipsters, City workers, good time girls and boys can all be spied from your viewing platform whilst nursing your cold brew coffee next to an edgy neighbour furiously typing away at a Macbook. Late nights offer a different perspective along with an altogether more alcoholic menu.
Deliveroo now from Old Street
|
Deliveroo now from Old Street
213 Old Street Roundabout, EC1V

The Breakfast Club
Not just a breakfast spot, this E20 outpost of the ever-popular mini chain of cafes is our personal fave thanks to its chilled-out canalside location. There are a handful of cool little cafes, bars and restaurants along here, but metres from the water, The Breakfast Club will sort you out with those all day Benedicts. The pace here is a little slower, but you can spend many an hour here eyeballing Boris bikers and watching the world go by. We like.