Brunch doesn't have to be civilised, and you are allowed to deviate from the avocado formula from time to time. If you need to go big at brunch, these burgers and butties will keep you full until your next indulgence.
The Fox's Breakfast Butty, The Fox and Anchor
Although the Hawksmoor Guildhall around the corner has a strong line in decadent pre-lunch eating, for our money the Fox has the best breakfast bap in the City: pork and leek sausage from Smithfield meat market over the road, sweet cured bacon and an over-easy egg in a soft, sweet brioche bun.
Big Fat Veggie, The Lord Nelson
We all know this is the only game in town when you need an utterly insane burger in South London, and their kitchen opens at 12 so you can satisfy your brunch urges too. The Big Fat Veggie piles hash browns, fried egg, onions and cheese on a veggie patty, in a bun - basically a veggie fry-up arranged vertically - and will definitely keep you full beyond dinner.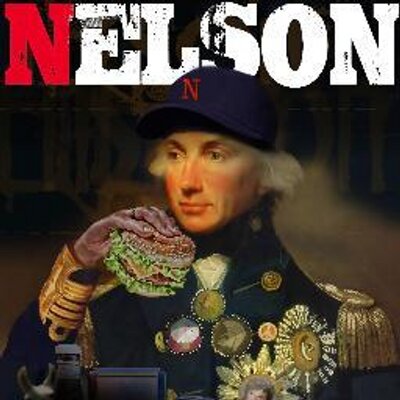 Sabich, Honey & Co
They marinate the aubergine, roast it, slather it with tahini and stick it in a pitta along with the magic ingredient: dinosaur eggs. These babies are part-boiled, cracked all over and then slow-cooked with hints of tea and coffee. Sounds mad, tastes extraordinary. Thank heavens they're not extinct.
Bacon Naan Roll, Dishoom
Although their Kejriwal (fried eggs on chilli cheese toast) is a hell of a way to start the day, it's not technically a sandwich. However, the bacon naan roll most certainly is, and what a sandwich it is: cream cheese-smeared naan stuffed with Ginger Pig bacon, herbs and chutney, for a mere £5.50. So cheap you could, and should, have one every day.
Beetroot burger, Grain Store
The Grain Store's getting so successful, they've even gone and opened one at Gatwick. For shame. The beetroot burger is a great meat-free choice for brunch, as it comes with an optional duck egg, alongside the goat curd and cassava chips. It might make you feel more virtuous after whatever you did the previous night.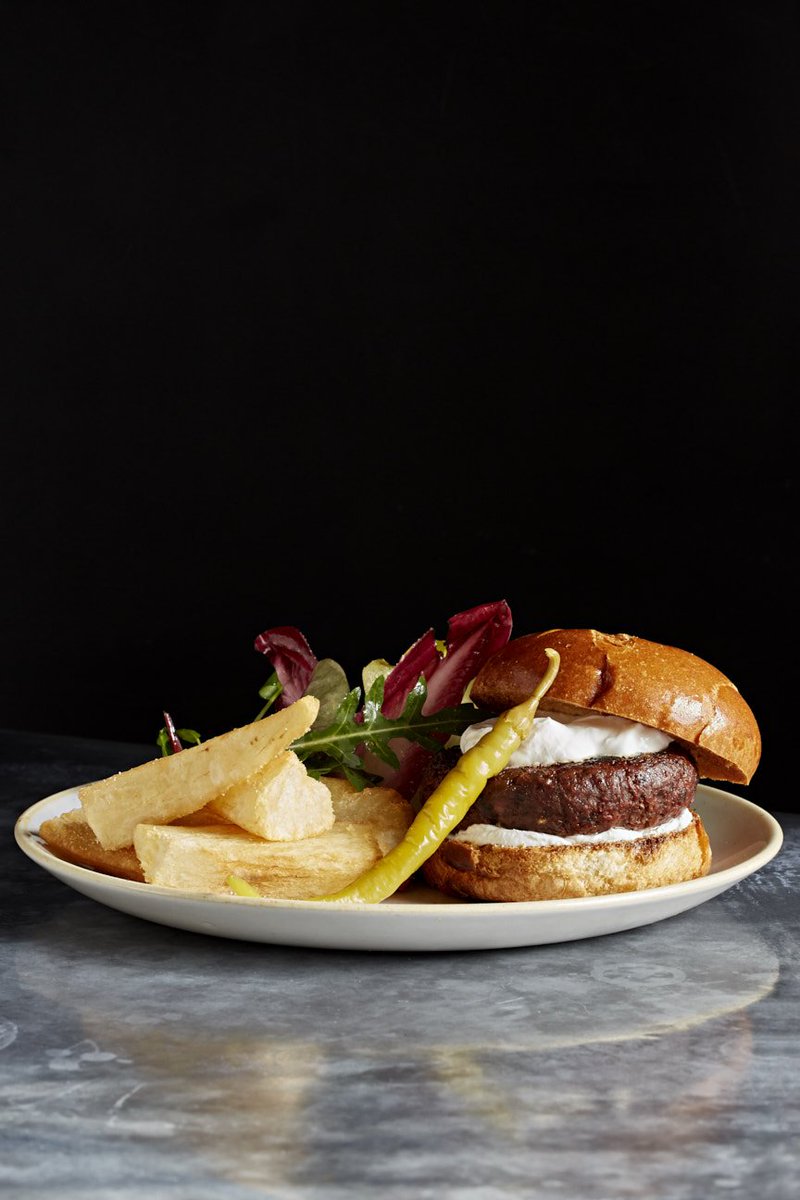 Dorset Crab Bagel, Hally's
A fishy breakfast sandwich might test your constitution, depending on the night before, but it's worth heading out west for this one. Dorset crab, sundried tomatoes and avocado mayonnaise are a strong opening, but for £30 you can append this to bottomless prosecco and mimosas.
The King's Frenchie, Pedler
It's fair to say that Pedler has absolutely nailed brunch, with an extensive and slightly off-the-wall menu, and a pretty naughty cocktail list. This brunch sarnie is a little bit on the yankee side: streaky bacon, peanut and banana. If we had a King, he'd eat this.
Fried Chicken and Croissant Waffle, Foxlow Chiswick
Putting together fried chicken, fried eggs and sausage gravy isn't going to win this one any nutritional awards but it's the culinary equivalent of hair of the dog - all that salty goodness will reinvigorate your thirst for a weekend of merriment.
Black bean brunch flatbread, Autumn Yard
It's easy to let brunch blend into lunch into dinner then drinks at this laid-back, veggie-friendly spot in Hackney Downs. This tasty morsel combines smoky black beans, scrambled eggs, chorizo and tomato and cucumber salsa, served on a flatbread for you to roll into your preferred sandwich format. It might even be healthy. Ish.