Wave goodbye to the days of sticky carpets, stale cigarette smoke and tepid beer; we're ready to welcome in a new bowling era. Slick and smart but with just enough nostalgia to still have you laughing like a frenzied seven-year-old, these bowling alleys are bringing 10-pin fun in 10-star fashion. That said, we have thrown in a classic or two. Here are some of our favourite places to scatter your skittles ...
Bloomsbury Bowling Lanes
Old-school bowling but with a stylish twist, Bloomsbury Bowling Lanes gets serious bonus points for offering firm favourites such as pool and table tennis in addition to the 10-pin fun.
Food and drink feature highly here too, although with slightly less finesse than All Stars, with Ray's Diner serving up the usual pizzas, hot dogs and burgers. Cocktails and shakes take centre stage at the bar.
What sets Bloomsbury Bowling Lanes apart is its inclusive, laid back atmosphere. The retro decor is swish without being snooty, and it's very easy to spend an entire evening here hopping from bowling to table tennis, karaoke to pool. Try and catch them on an evening where there's live music (usually Thursdays, Fridays and Saturdays). Good fun with good vibes.
Namco Funscape County Hall
If it's good ol' fashioned arcade fun you're after then Namco Funscape should be high up your list. Some might call it tacky, we call it... authentic. It's one of the few places in central London still offering arcade games, which makes it a worthy destination in its own right.
Prices for bowling start from just £2.50 per person making it one of the lower-cost options on this list, and it's first-come-first-served. Don't expect to hold onto that cash for long though as there are three whole floors of entertainment. Bowling, arcade games, slot machines, dodgems, pool and table tennis combine to make this a mecca of entertainment.
Small and big kids alike will be able to spend many a happy hour here. Remember to take cash though, the machines inside carry a canny service charge.
County Hall, Riverside Buildings, SE1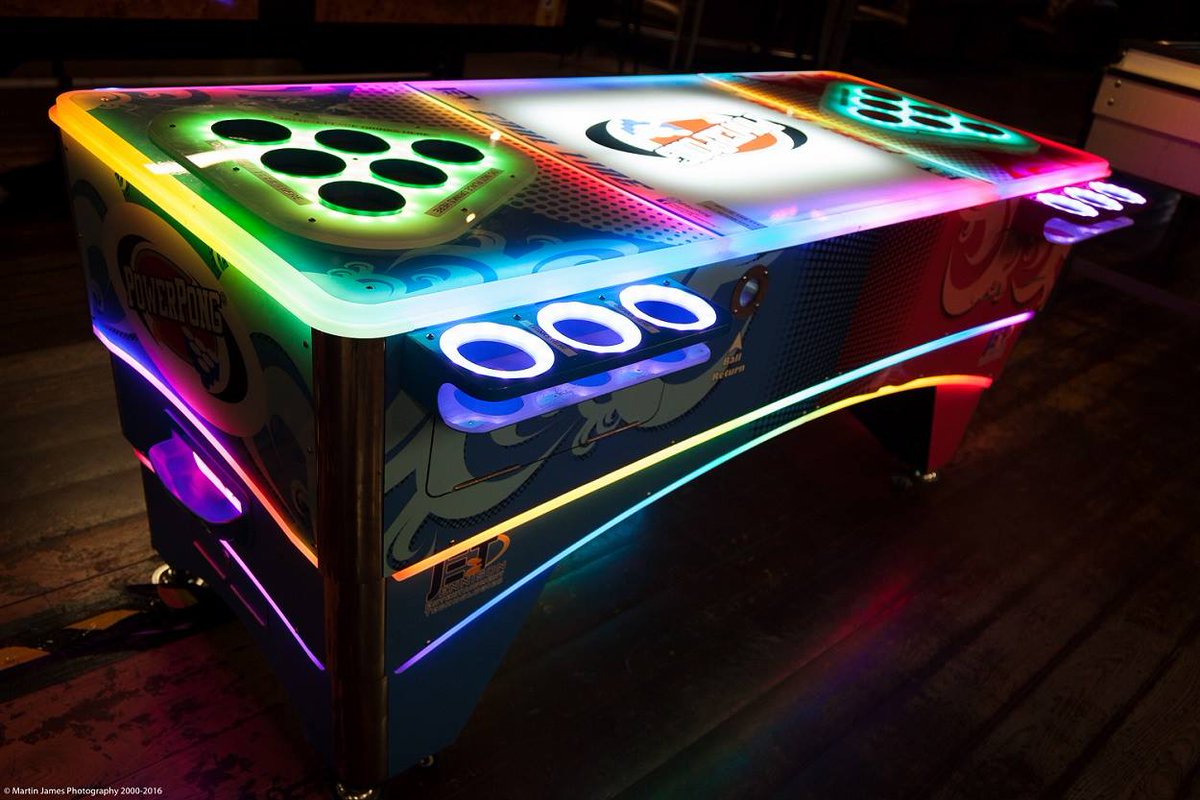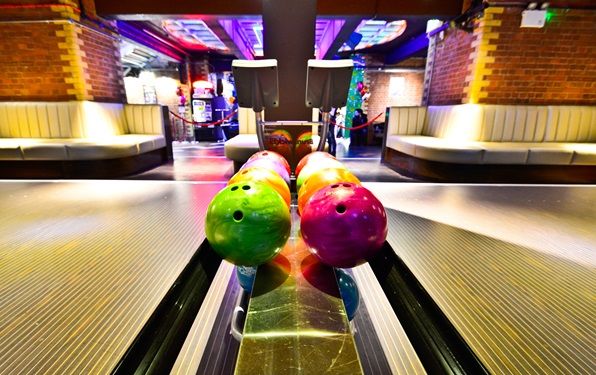 Queens Ice & Bowl
First opened in October 1930, Queens Ice and Bowl has had plenty of time to get things right. Combining two birthday party favourites, ice skating and bowling, the venue has been recently refurbished and it's a hit.
The bowling lanes have been brought up to date, new ice has been laid on the rink and we were excited to hear it is shortly to become the only West London outpost of MEATLiquor ("coming sooooooooon" as it says on their website). Some things have stayed the same though: great customer service and extremely friendly staff.
You can order food directly to your bowling lane courtesy of their special Lanes Menu, or even ask for a helping hand with your technique. Staff were more than happy to share some bowling tips and tricks on our last visit and there are also private skating lessons available.
All Star Lanes
One of four All Star branches across London (the others are in Bayswater, Holborn and Stratford), the Brick Lane iteration is our firm favourite. Having undergone recent refurbishment, the entire place zings with kitsch Americana and places just as much emphasis on great quality food and drink as it does on top-notch bowling.
US diner-style dishes such as buttermilk fried chicken, mac'n'cheese and burgers-how-you-like-'em fly out into the large dining area, while mixologists wait behind the bar ready to serve up your favourite cocktails. The feel is all a bit Mad Men, but we love it. Old fashioned, anyone?
The bowling lanes themselves are well spaced with each holding a maximum of seven people. While bustling it never feels 'cramped', although if it's space you want then their Private Penthouse (complete with three lanes and its own cocktail bar) is probably more up your alley. Oh, and there's karaoke too. Need we say more?
London Palace Superbowl
We won't pretend that London Palace Superbowl, located on the top floor of the Elephant and Castle Shopping Centre, isn't the ugly duckling of this group. It's outdated and it may well be demolished soon. But what it lacks in decor it makes up for in charm. As the saying goes: you get what you pay for.
Quite frankly, London Palace Superbowl is cheap. The bowling is a snitch, the food and drink is basic but a bargain (by London standards anyway), pool and other games are just £1. This is old-fashioned, good-time, hot dog-munching, slushie-downing, your-lane-might-break-down-at-any-moment-but-that's-OK bowling. Student nights and family discounts make the experience even more affordable.
No nonsense, no frills; this is bowling as it was. And still can be, if you find yourself in the Elephant and Castle Shopping Centre with a few hours to kill.
Elephant & Castle Shopping Centre, SE1