London is bursting with boutique hotels, hidden away among the Hiltons and Holiday Inns. We've gathered up the best, from the luxurious to the quirky and from the great value to the really high-end.
The Hoxton
With three hotels already — in London and Amsterdam — and new venues in Paris, Southwark, New York and Chicago in the pipeline, it's questionable how long The Hoxton brand is going to feel boutique. For now, though, their hotels still bring together the reliability of a larger chain, along with some more boutique elements, including friendly, non-uniformed staff, differing design touches across the bedrooms and neighbourhood guides on offer for guests.
81 Great Eastern Street, EC2A | 199-206 High Holborn, WC1V
Hazlitt's Hotel
If you had a wealthy, elderly relative with a taste for fourposter beds, their London crashpad would probably look a lot like this Frith Street hotel. Outside, Soho's streetlife whirls by, but inside Hazlitt's time hasn't moved much for 200 years. This is the old-school luxury of gold-edged mirrors, carved bedsteads and freestanding bathtubs. The opulence comes at a high price, but if you're looking for somewhere to party like it's 1799, this is the brocade-hung place to do it.
Church Street Hotel
There's very little truly cheap accommodation in London. But you don't have to stretch the truth too far to call the Church Street Hotel a luxury-on-a-budget option. Rooms start at £80 a night, which is great value for somewhere this nice in zone 2.
Rooms are decorated along hacienda lines, with iron bedsteads and faded paintwork. In keeping with their self-defined 'Spanish Americana' offering there's Mediterranean restaurant Angels & Gypsies downstairs, with Camberwell's buzzing restaurant, bar and gallery scene on the doorstep.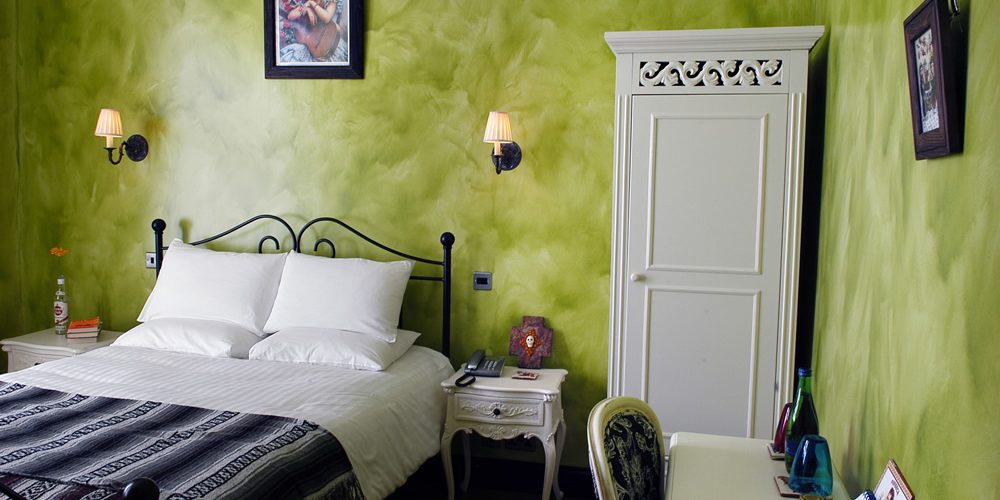 Town Hall Hotel & Apartments
The rooms at this Bethnal Green institution are simple and comfortable. But for the most part they're less remarkable than the beautifully-conserved Art Deco public spaces in the hotel, often used as a film location. Recognise it from scenes in Atonement?
Extra allure comes from the drinking and dining options on offer under the same roof. At Peg + Patriot, the hotel's bar, home-distilled spirits and esoteric cocktails make for a great nightcap after an evening at Typing Room, with its high-end tasting menus, or the lower-key but no less lovely Corner Room.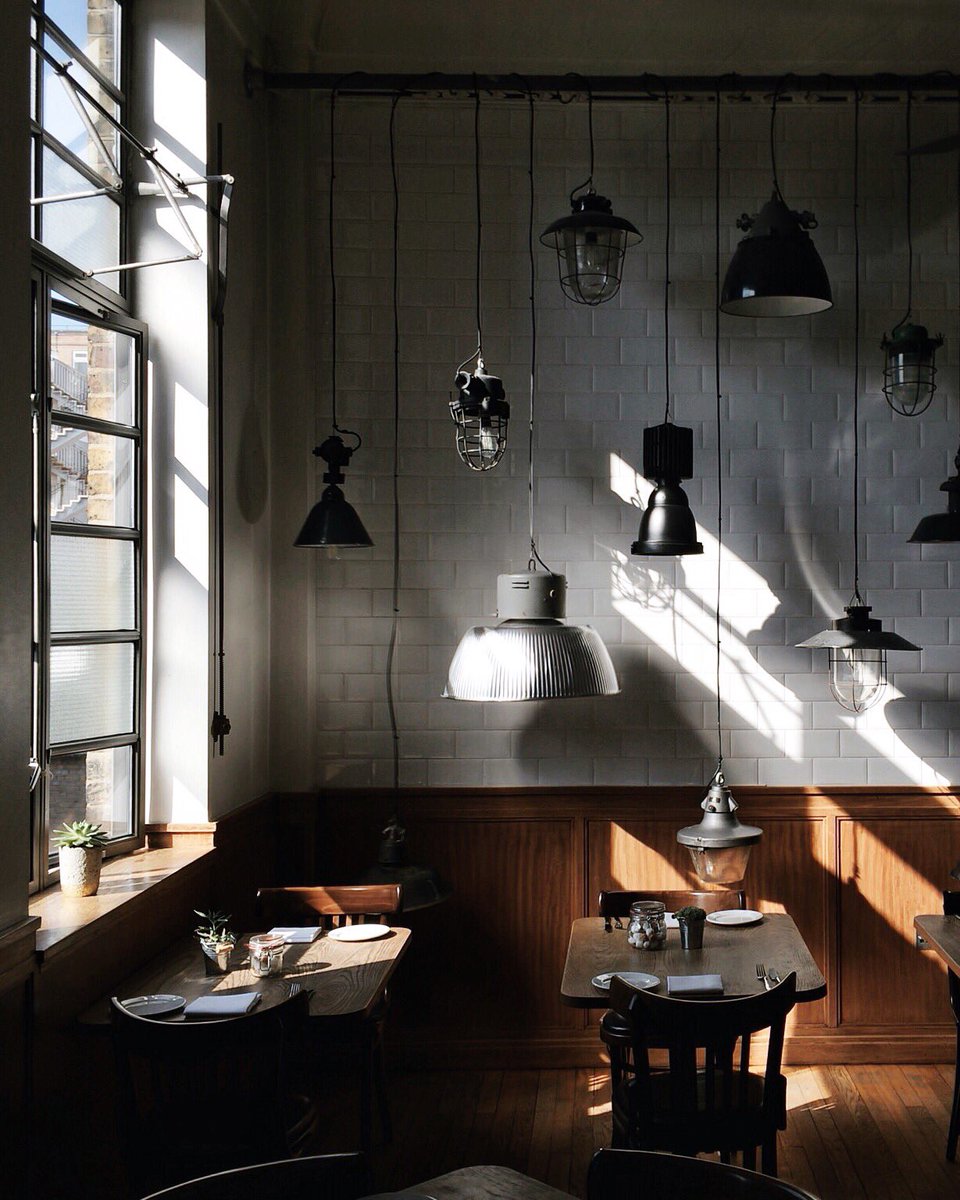 The London Edition
If the lavish, rococo interiors — the work of Ian Schrager, erstwhile owner of Studio 54 —  aren't reason enough to stay at this Fitzrovia hotel, there's also the prospect of Berners Tavern.
The restaurant's just as lavish and artwork-strewn as the rest of the hotel, and guests can technically eat all three meals a day by the light of its enormous chandelier. The central location means there's no shortage of reasons to prise yourself out of the hotel, though. Soho Theatre and the bright lights of Oxford Street are a stone's throw away.  
Ham Yard Hotel
Modern but not remotely minimalist, this boutique Soho venture from the Firmdale Hotels group throws everything at its guests. Want a buzzing restaurant or private drawing room? Self-catering suite or compact double bedroom? Terrace views or bowling alley? The Ham Yard Hotel's got all that and more, and their colourful rooms are a welcome change from some of London's beiger, more neutral-palletted hotels.
Batty Langley Hotel
The vibe at this Shoreditch hotel is somewhere between smart townhouse and tiny, opulent country estate. Though all 29 rooms have modern fittings — flatscreens, Wifi, Apple TV — they're outbalanced by the fourposters, antiques, marbles and pillars. The luxury's so thorough and so detailed it feels miles away from the hustle of E1 outside. A pocket of Georgian-era splendour.
The Franklin
Designer Anouska Hempel's hand is behind the interiors at this Knightsbridge hotel, reopened in 2016. It steers clear of flamboyance in favour of heavy fabrics, neutral colours and a thoroughly bespokable stay, thanks to the Guest Experience team, on hand to unpack your luggage or design a jogging trail for you.
24 Egerton Gardens, SW3. Website.