Whether you want to go all out with flashing glow sticks and tacky disco music, or you just fancy a classy cocktail with the girls, take your pick of these great bars.
All Star Lanes
Swish bowling and sexy cocktails are rolled into one at this retro bowling alley - plus you won't look out of place if you decide to go down the fancy dress route. Once you're done with the lanes, time to belt out the tunes in the Country & Western karaoke room (Brick Lane location). Yee ha.
6 Porchester Gdns, W2 | 95 Brick Lane, E1 | Victoria House, Bloomsbury Place, WC1B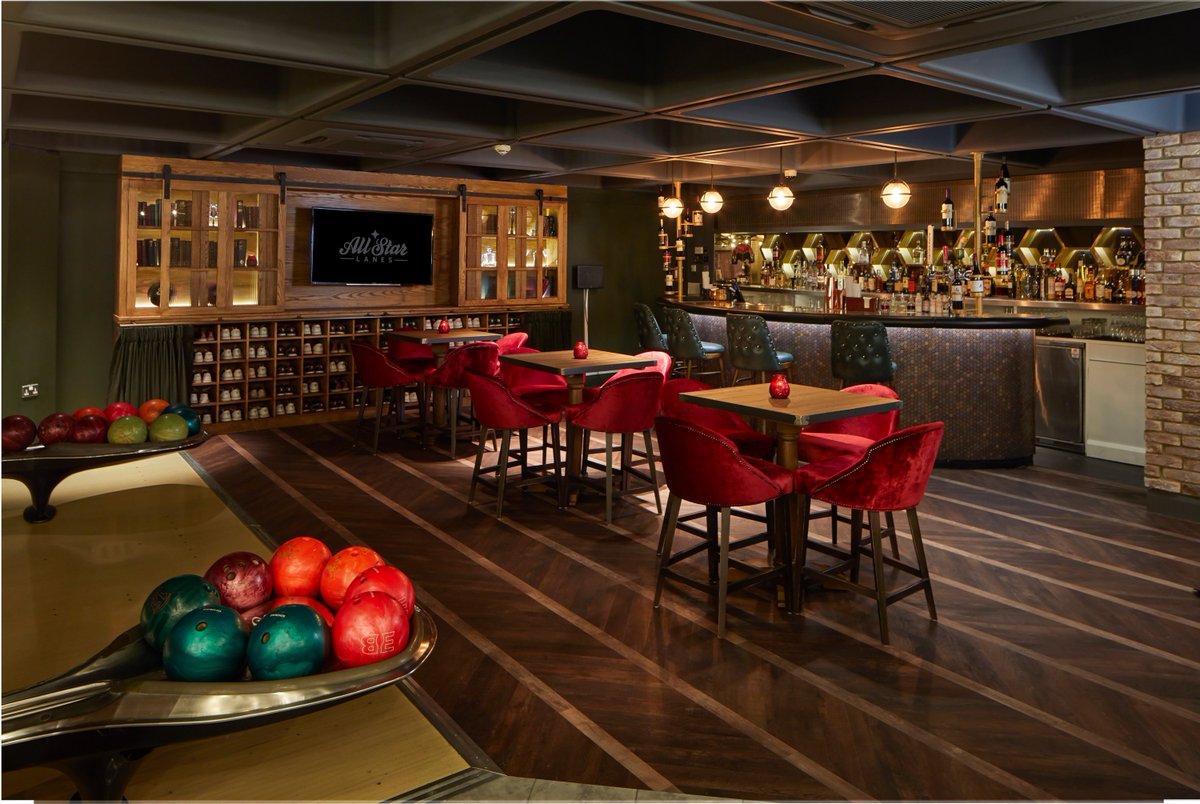 London Cocktail Club
When it comes to having a wild time, don't worry - you're in safe hands. These guys do naughty cocktails (one comes with a condom garnish). Then there's a potent sharing punch served out of a flaming skull bowl. Swinging lights are swing by rowdy staff who aren't afraid to get in on the fun. The new Bethnal Green location also has a huge beer garden... winner.
Bethanl Green: Arch 253, Paradise Row, E2 9LE
61 Goodge Street, W1T | 224 Shaftesbury Ave, WC2H | 4 Great Portland Street, W1W | 29 Sclater Street, E1 | 108 Essex Road, N1
Nam Long Le Shaker
Based out west? Head to Nam Long Le Shaker, the party place for the rich and famous. Everyone from Hugh Grant, to Kate & Wills have headed here to have a go at the bar's renowned Flaming Ferrari rum cocktail, which you drink through a straw while it's sparked up into a huge fiery flame. Hold back the hen's hair and let's go!
Carwash at Loop
The mumma of all retro clubnights, this place holds the title of Europe's longest running disco & 80s pop club. Rollerskating girls will greet you with party accessories, then dance away on the disco floor to pop and disco classics. Need we say any more?
When: Saturday, 8pm-3am
Tickets: On the door: £12 or by an advance Party Wristband for £10, (includes two drinks).
Kensington Roof Gardens
Want to go all out? Head to this swish rooftop garden and bar, with barbecues and DJs pumping out tunes over the rooftops until 2am. They also have lots of kitsch club nights and events throughout the year. Oh, and did we mention there are real life flamingos?
Sketch
This eccentric 18th century townhouse is like entering a crazy wonderland. From the hopscotch sprayed on the floor of the corridor, to the forest themed bar and alien-like pod-themed toilets. You could spend the whole hen do here hopping between one insane room to another.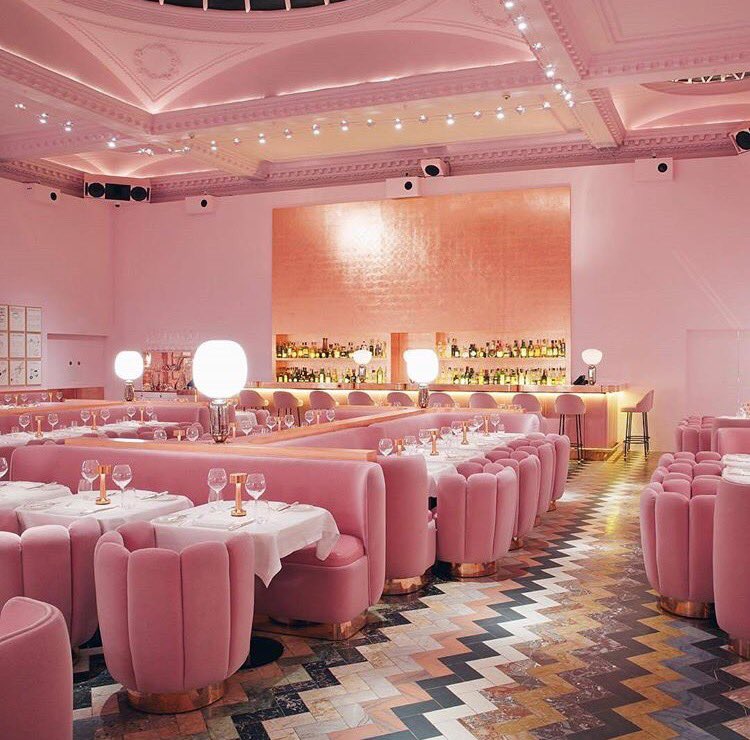 Reflex
If you're thinking 'classy hen do'... look away now. This 80s themed bar/club has tackiness written all over it: sweat bands, disco balls, cheesy music and a million other hen dos partying away on the disco floor. Sometimes though, these are the best hen dos of all.

Grand Union
Brixton's Grand Union has an exceptionally epic beer garden; it's spacious and they have lots of little 'treehouses' around the edges that you can rent out if you're a group of 20 or fewer. If it rains or snows (you never know) there's plenty of space inside with lots of fun happening until late.

Old School Yard
Think 1980s American High School, with table football, retro music and cocktails galore. A chance to dig out the old sweat bands. Get the party started with your own private karaoke room, and warm up the vocal chords with a sharing rum punch.

Bunga Bunga
This tongue-in-cheek Italian Silvio Burlusconi themed bar/club is all your hen party dreams come true. This is where London's bottomless brunch scene began; come along in the day for yards of pizza and forever-flowing prosecco. Come back at night for dancing galore. The music is perfectly cheesy - with everyone (literally everyone) - shaking their thing on the podium, from the bar's chefs to the Bunga Bunga security guards. Then they all celebrate a fake 'Christmas' as the clock strikes midnight. This happens every single night, with confetti pumped out and everyone going a little bit wild for the Mariah Carey classic All I Want For Christmas.
Deliveroo now from Battersea
37 Battersea Bridge Road, SW11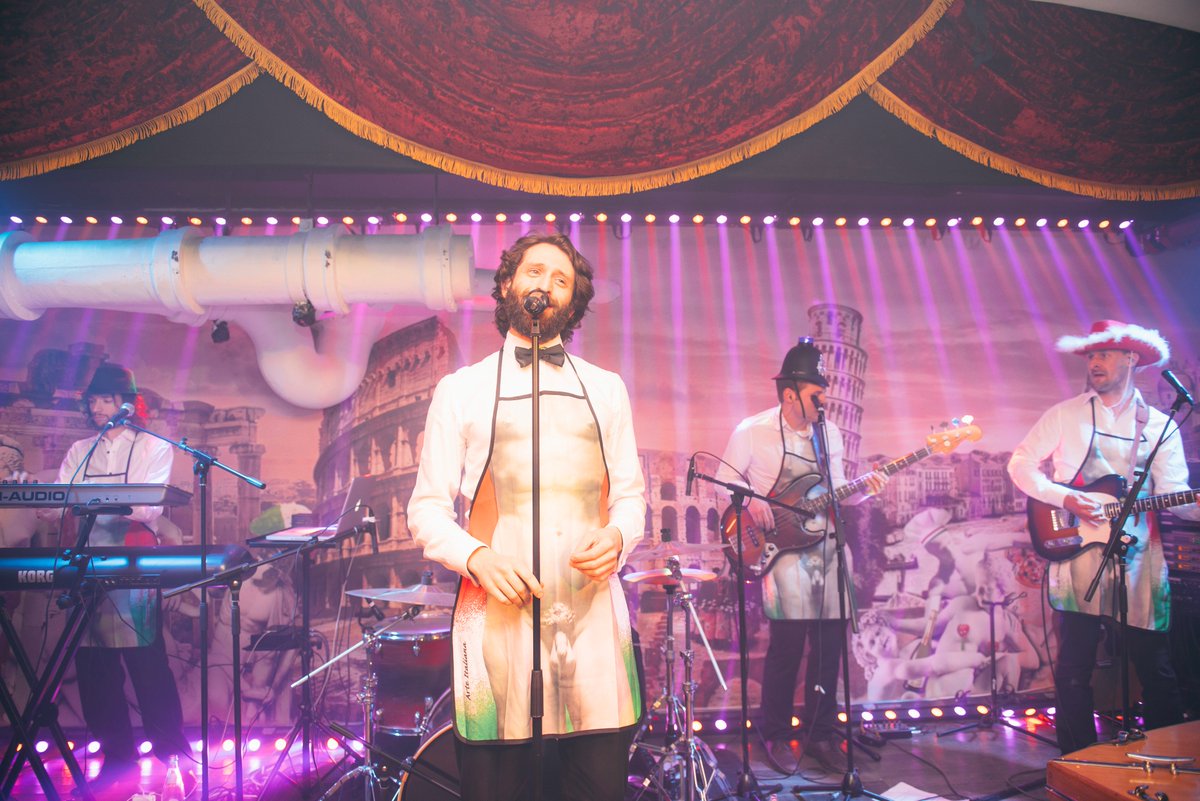 Northcote Records
If you're after a night of non-stop dancing, head to this Clapham live music bar, with acts playing all your favourite cover songs. It's a fun (albeit rowdy crowd), but if you like getting sweaty, this one's for you. The place is also nicely sized so you (most likely) won't lose the gang.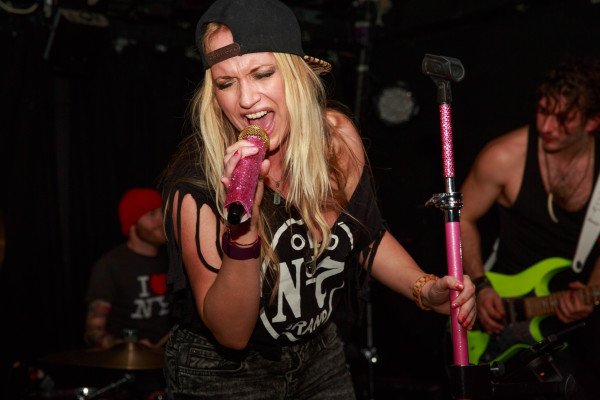 The Blues Kitchen
Book out the vintage Airstream caravan at the back of this barbecue, blues and jazz joint and they'll stock up the private fridge with your poison of choice. Then when you're ready to get sweaty, unleash yourselves onto the dancefloor.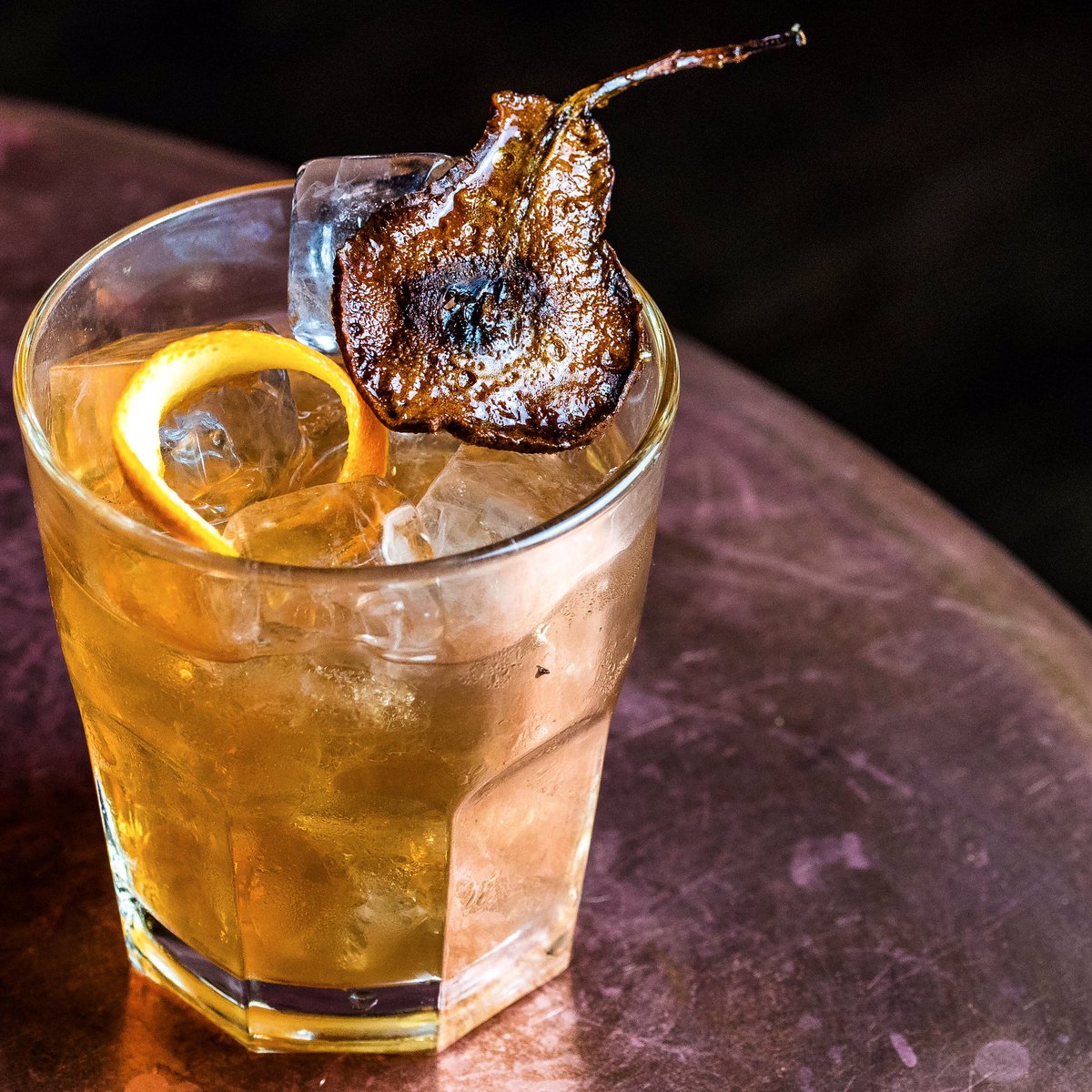 Cahoots
Get the rascals down to this basement bar, themed like a 1940s tube station, with a vintage train carriage to boot. Tuck into cocktails in teacups while you listen to live jazz, blues and soul (on some nights) or party away to themed Dj sets on others. See all future events here.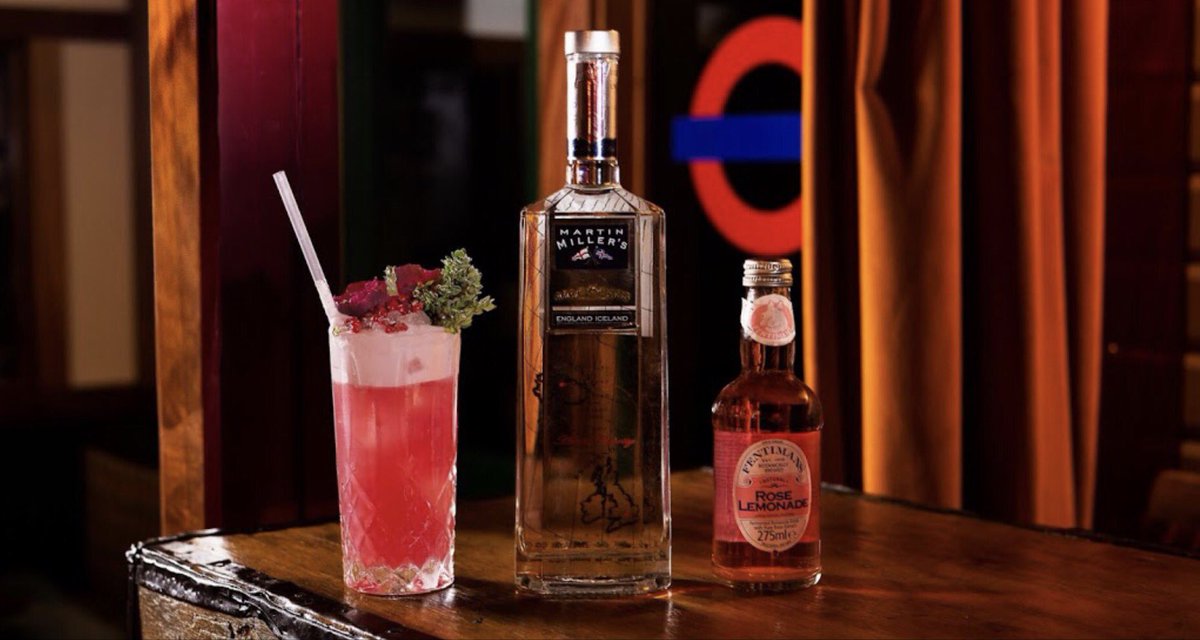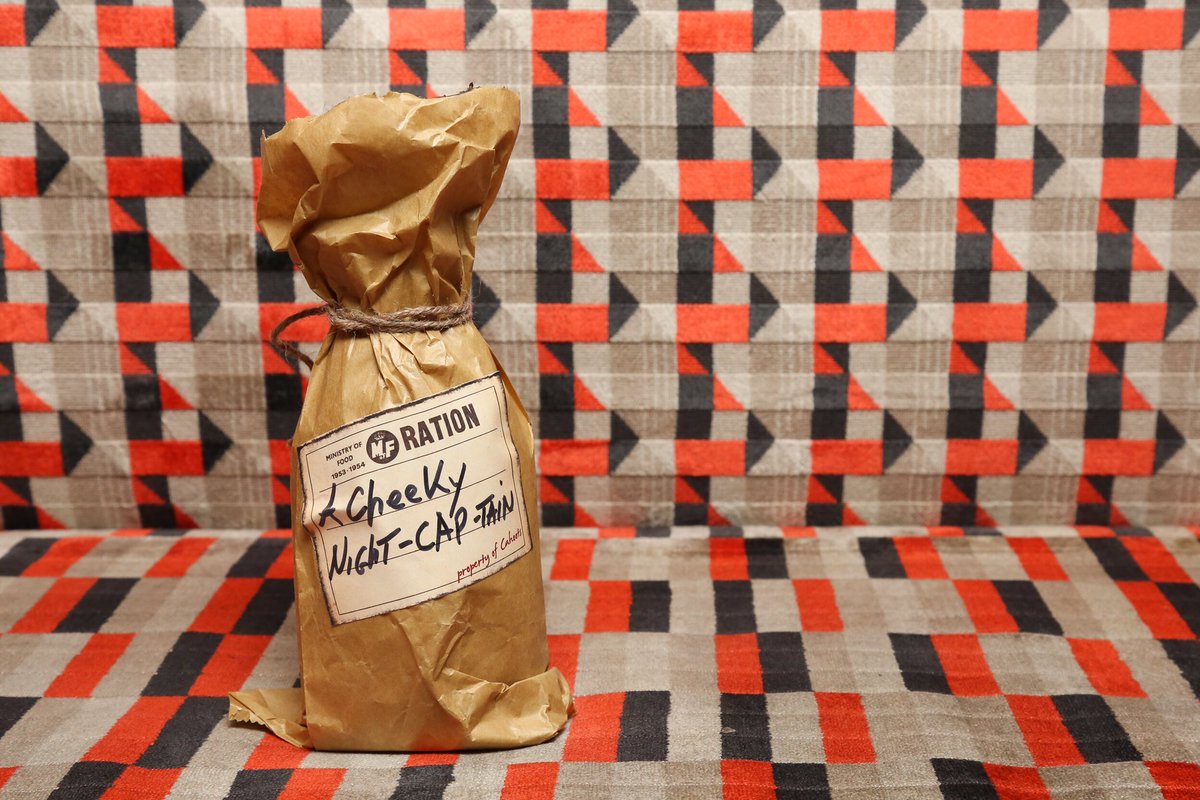 ABQ
If your hen is a fan of gory crime drama Breaking Bad, this is your place. First you need to locate the RV, which is parked up on an inconspicuous yard in Hackney. Once inside, don your yellow jumpsuit... now you're ready to cook yo'. Armed with ingredients, aparatus and instructions, now comes the science bit (aka make your cocktail). The finished result (if you don't cock it up) is amazing, from bubbling foam, to crazy dry ice. If there's 10 of you, you can book out the whole van for your gang.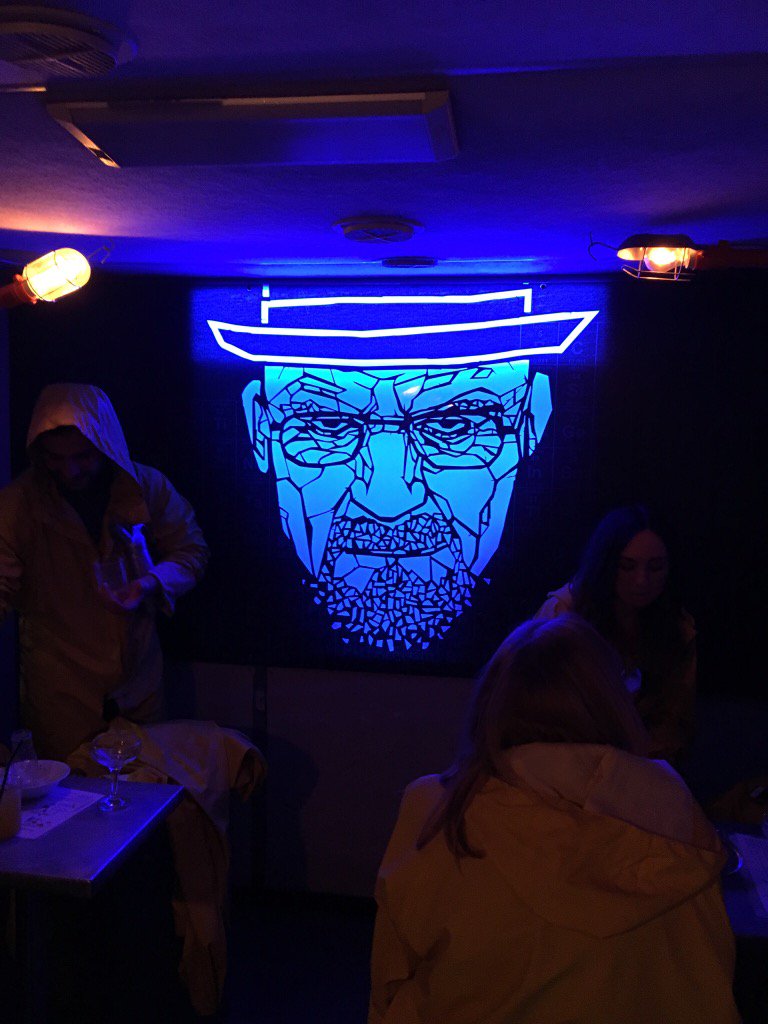 Little Nan's Rio Bar
This cray little pop up bar is hipster kitsch from head to toe. Think Dalston jumble sale meets 90s teenager's bedroom, covered from floor to ceiling in posters and jazzy wallpaper, with dressing up boxes and even a rocking horse thrown in the mix. A great place to tuck into novelty cocktails before you unleash yourselves on Kingsland High Street.
You'll also find Little Nan's elsewhere in London, each with their own wild little theme:
Peckham: 16 Elelina Road, SE15 2DX
Catford: Broadway Theatre, Catford Road, SE6 4RU
Deptford: Arches, 13-14, Deptfor Market Yard, SE8 4BX

Live music where you get to choose the song — slip your request on a napkin to the band and they'll churn it out in their own bespoke way, right on the spot. From noon on Saturdays it's a bottomless music brunch, or come later for dinner (or just drinks) and then lots of scraping back chairs and dancing the night away. Oi! Who asked for One Direction?!
13-117 Farringdon Road, Farringdon, EC1R 3BX