Londoners work hard, play hard and exercise hard. Where should they drink hard afterwards?
Princess Louise
This is a hugely popular after-work spot thanks to its Sam Smith's prices, but a key feature for exercise junkies is the decor upstairs. There are few pubs in London with this many comfortable chairs and sofas in which to snooze once you've had a couple. Sleep is the ultimate recovery - might as well do it in style.
The Ring
Boxing is one of the most intensive and popular sports for London's sweat-seekers, and one of its most historic sites was the Blackfriars Ring arena, unfortunately destroyed in the Blitz. This pub over the road keeps the tradition alive with walls plastered in fight photos and an unending commitment to showing live sport (not just boxing). Pop in after your workout and get inspired for the next one.
Buckingham Arms
Plenty of London's iconic sporting events, not least the marathon and Ride London, finish on the Mall; not an ideal location for post-race refuelling, given that it's pricy and full of tourists. It's also likely you won't be willing or able to walk far. The pro tip: nip down to the Buckingham Arms on Petty France. In the week it's full of politicos, civil servants, police offers and so on from the Ministry of Justice over the road. At the weekend it's quiet and just waiting for a parched runner to prop up the bar.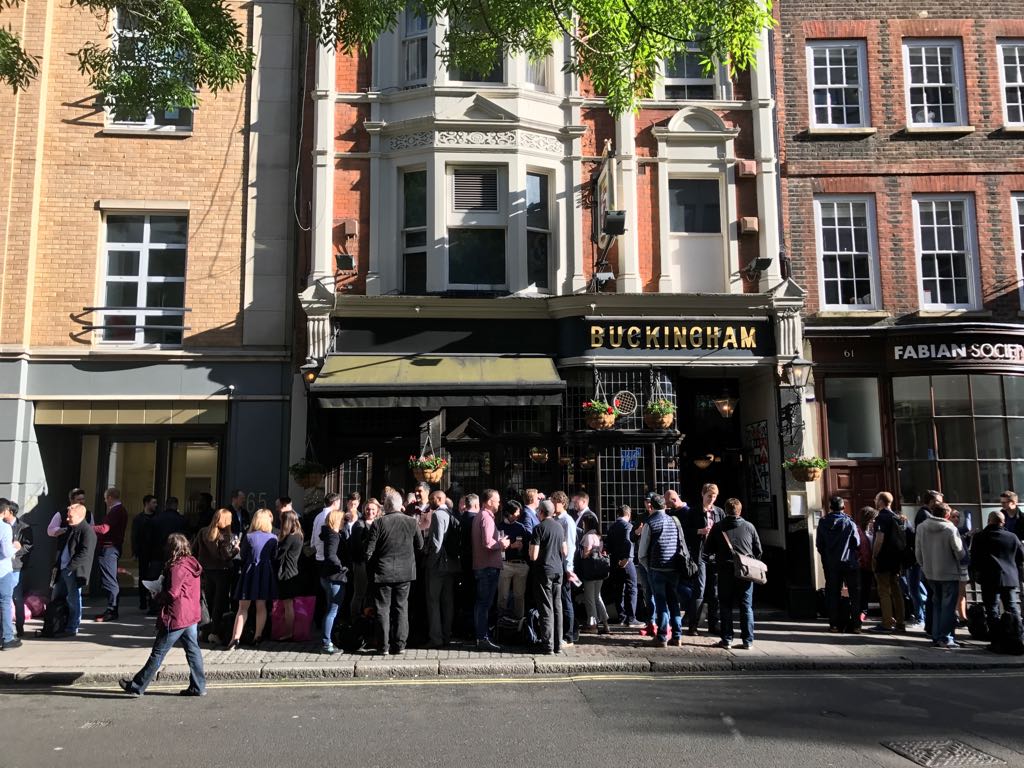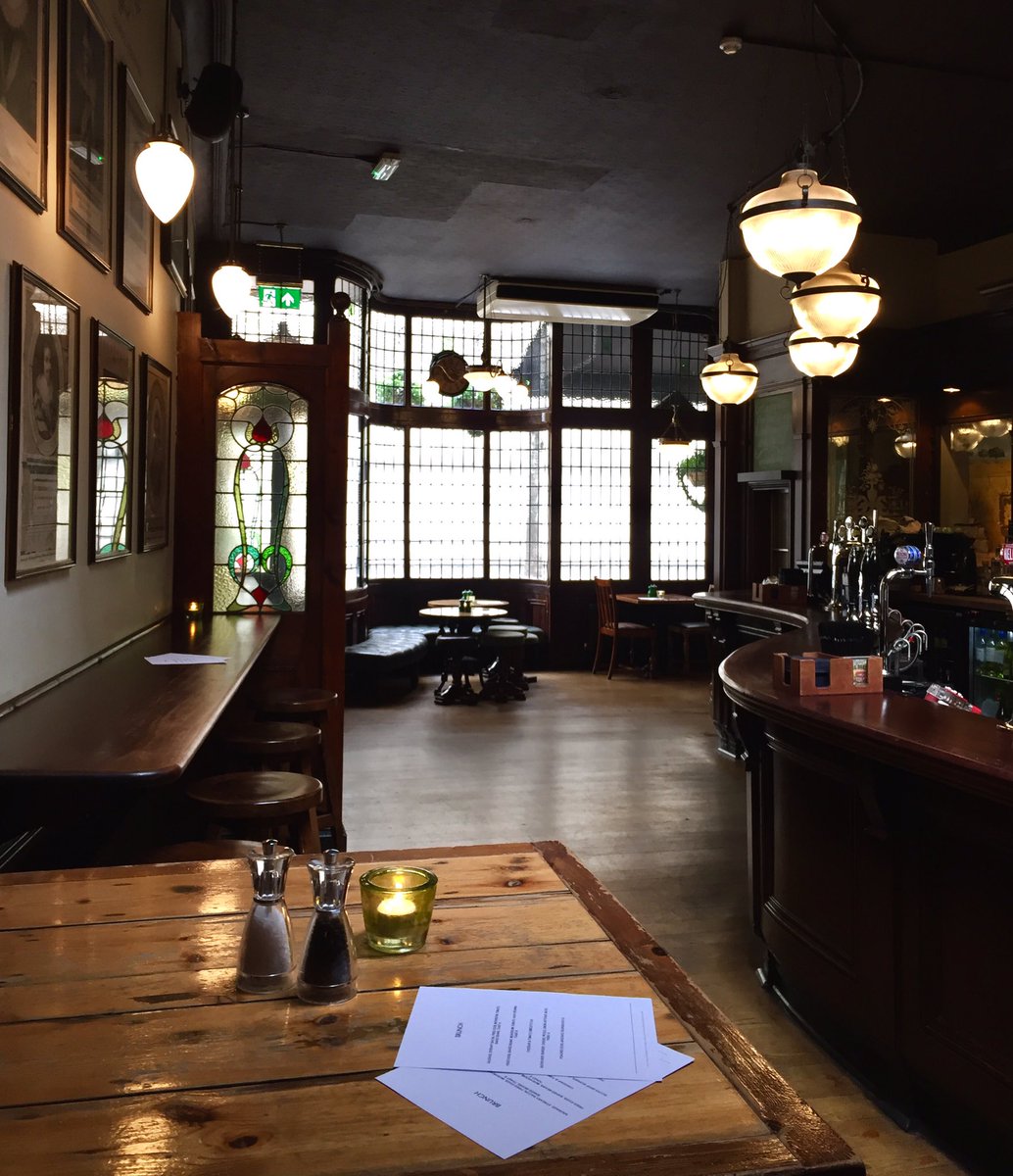 Blue Bar
When Alistair Brownlee won the triathlon at London 2012, he endured several hours of media obligations before getting back to his hotel by the Hyde Park race venue and stumbling out for a drink. Unfortunately the pubs wouldn't serve him as it was after 11 on a weeknight, despite that gold thing hanging around his neck. Next time he should check out the Blue Bar at the Berkeley Hotel - open until 1am on weeknights and with colour-coded cocktails for £16 (reasonable for Knightsbridge).
Crate Brewery
It's all a bit spaced out for our liking, but there's no denying that the sports facilities at the Olympic Park in Stratford are world-class, particularly the gorgeous aquatic centre. But where to reward yourself after an early-morning olympic-distance swim session? Hop over the canal behind the Copper Box arena and replenish those carbs at Crate Brewery, with its deep bench of local ales and truffle oil-enhanced pizzas.
Deliveroo now from Hackney Wick
Bourne & Hollingsworth Buildings
There are few words more likely to prick up the ears of someone post-exercise than 'bottomless'. The bottomless brunch at this place involves unlimited bloody Marys - which, as we all know, are nutritious and delicious- for a mere £14.50. They also have an egg-heavy menu to take care of your protein-laced recovery eating.

London Grind
Your body craves various things after a punishing workout, and the folks at London Grind have a cocktail that covers all bases: the Hot Flat White Russian. Protein from the steamed milk and Kahlua, fatigue-fighting espresso, and enough vodka to take the edge off that soreness in your muscles. Two or three should do it.
Deliveroo now from London Bridge