Monday... it's got a bad rap, but we think you can still make something pretty good of it. From quiz nights to blues nights, and from arthouse films to double pizza, gathered up here are the best places, ways and means to start the week like you mean to go on.
Bar Italia
For a place to pretend it's not Monday:
This Italian coffeeshop-bar in Soho is an institution, open 22 hours a day and somewhere between nicely busy and totally packed for most of those hours. While some bars have a forlorn, desolate look at the start of the week, there'll be enough people and drinking at Bar Italia to make it feel a lot less like Monday.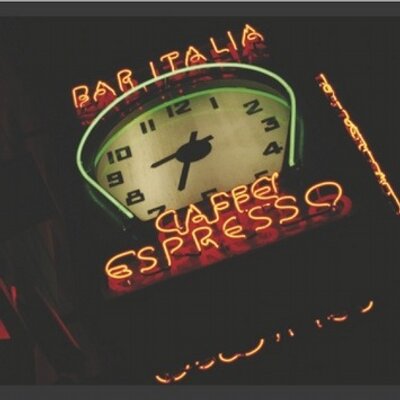 Ain't Nothin But... The Blues Bar
For catching a Monday night blues gig:
There's live music every night at this small, crowded bar, and it's some of the best live blues, bluegrass and jazz in London. You can be confident of finding great music and a friendly feel any night of the week, without the rigidity of the booking system at Ronnie Scott's, but on a Monday night they host one of London's most famous jam sessions. If you want to wash away your Monday blues with some actual, legit blues, and a smoky, warming bourbon, this is the place for you.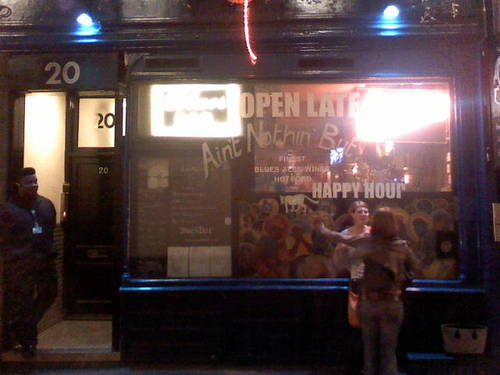 Anglesea Arms
For BYO wine:
This part of London isn't short of a good local pub, but there can't be many lovelier than this candelit corner of W6, with an open fireplace, leather armchairs and other people's dogs curled up all over the place. On Monday nights, it's BYO wine for a small corkage charge, making it much more affordable to spend a night ordering dishes from the locally produced, British-inspired food menu.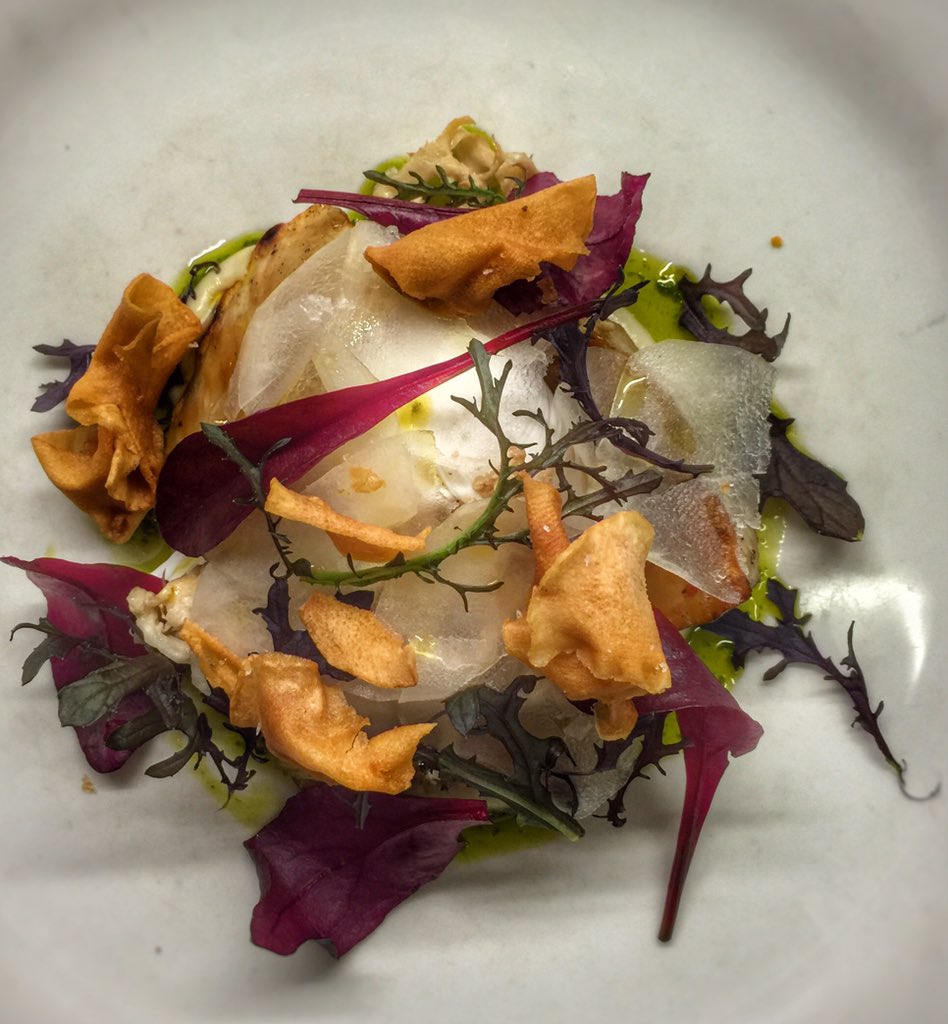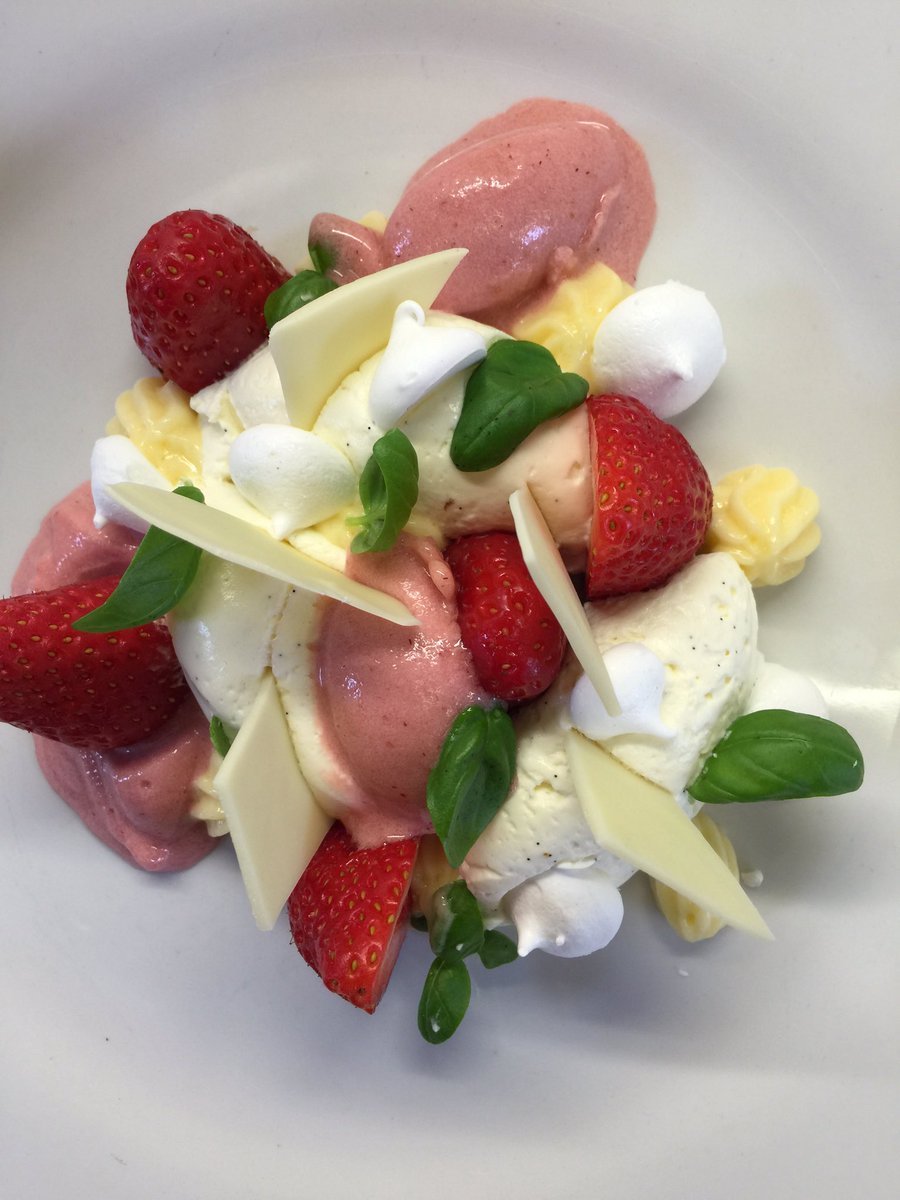 The Gate Picturehouse
For a beer and a film:
Monday means cheap tickets at all of the Picturehouse cinemas in London, though what 'cheap' means varies across locations, and the prices at Picturehouse Central still feel relatively steep to us. But at their small W11 cinema, tickets are £7 all day Monday. That means you can have a couple of drinks in their tiny bar facing the street, then a film -- the Gate's programming usually sits on the arthouse side of mainstream -- all for less than the price of a central London cinema ticket.
The Scolt Head
For a pub quiz:
This De Beauvoir pub was voted by our readers as one of the best in Dalston. See the full list of winners here.
That might be down to the welcoming interior, spacious but studded with enough armchairs and alcoves to feel cosy. As the owners say, good food is served but it remains a pub first and foremost. That's not to say the food is an afterthought -- it's good, from the larger mains to the superior scotch eggs. As well as the main bar and restaurant, a sizeable side room is geared up for live sport, which is also where the Monday night quiz is held. It's been running for long enough that you can expect a full room, with decent competition from a mix of locals and people who've treated this as a destination quiz.
Tufnell Park Tavern
For a pub quiz:
Londonist's Harry Rosehill recommends the quiz at this N7 pub:
"This might sound like heresy to the hardcore quizzer, but not everyone is truly 'in it to win it'. Some people just want a friendly night to catch up with their mates, occasionally peeking into the crevices of their brain for the odd answer. If that's what you're looking for, The Tufnell Park Tavern will be your bag... The website promises a quiz for 'anyone looking for enjoyment, not bafflement'."
The quiz starts every Monday at 8pm and entry is £2 each.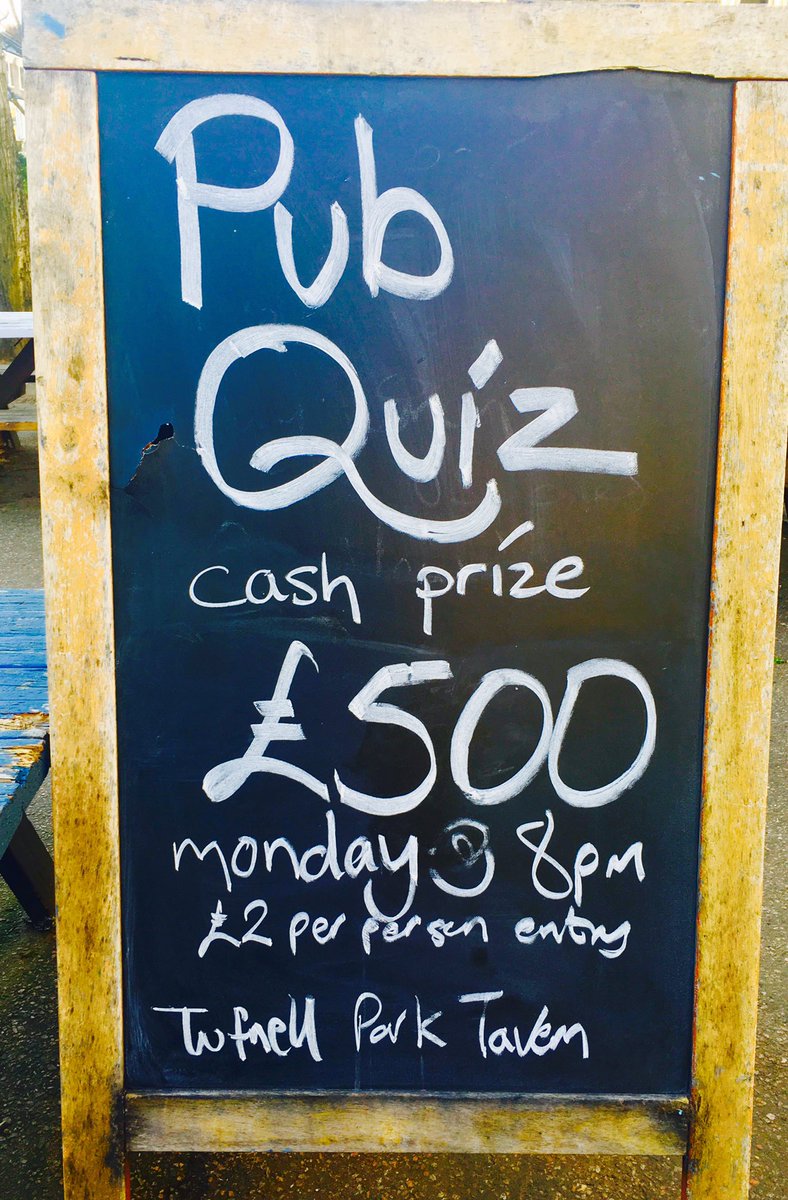 London Cocktail Club
For happy hour:
The happy hour offers at the London Cocktail Club chain are good throughout the week, with many venues offering two-for-one cocktails for two hour stretches on most nights. But on Monday night at this Goodge Street bar -- along with others in their group, check the website for up-to-date offer details -- it's two-for-one on all cocktails. And that's Lionel Richie style. All night long.
And yeah, these are the guys behind the bacon and egg martini -- see a video about it here -- but if that's a bit intense for a Monday don't be deterred; they'll shake, stir or mix up one of the classics for you on request.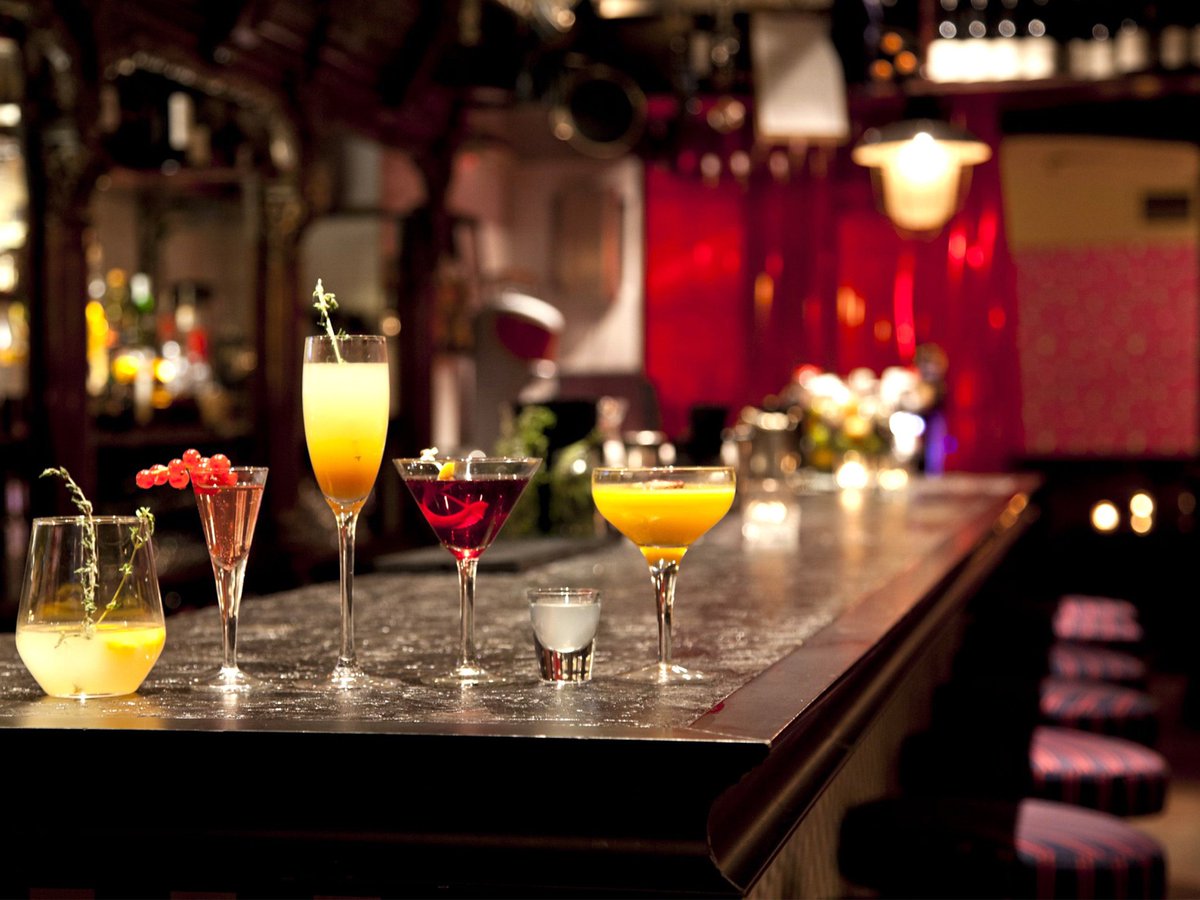 The North by Northwest
For good-value pizza:
This Hitchcock-themed pub is good for an after-work drink on any day of the week, with a great rotation of beer on draft and film noir paraphernalia crammed onto the walls. Monday to Wednesday they do two-for-one on their pizzas, which stone-baked and not that expensive to start with. You can get two margheritas and one of their old-school desserts like sticky toffee pudding for less than £15. Aim for Monday as it's slightly quieter, meaning more candlelight, theatre seats to yourselves, and less competition if you want to get a photo with the big Hitchcock statue leaning by the beer taps -- the bartenders will let you behind the bar for long enough to grab a quick selfie with the big man.